Best All-Inclusive Resorts for Wellness Junkies
Resorts, especially wellness resorts, are meant to offer a breather from the hectic pace of everyday life. They typically come with a serene setting as well as gourmet cuisine and fitness activities designed to jumpstart healthy lifestyles. Discover our favorite resorts dedicated to wellness, rest, and emotional renewal, from lakeside havens in Texas Hill Country and intimate Caribbean retreats to spiritual and weight-loss centers in the American Southwest and tropical outposts with free yoga and tai chi on the beach. The fact that they're all all-inclusive means that guests can let go of budgetary responsibility during their stay, as well as the distractions and stressors of modern life.
Need even more inspiration? Check out our list of the most beautiful wellness resorts in the world.
See All Austin Hotels
1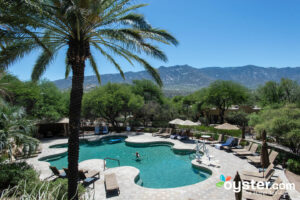 Set in the Santa Catalina foothills, about an hour from Tucson, Miraval is a peaceful and stylish desert resort that focuses on spiritual and mental health. Miraval's rates -- which are steep, but all-inclusive -- include a daily calendar of free activities, such as yoga, meditation, and group fitness sessions (outback hiking, capoeira dance, TRX). Lectures on health and wellness, including intuition and mindfulness workshops, also take place and are included in rates. For additional fees, the resort leads organized hikes and activities such as aerial yoga, horseback riding, tightrope walking, and cooking classes. Most of the healthy, gourmet food served at the hotel's four restaurants, including a buffet breakfast, juice and smoothies, grab-and-go snacks, and evening appetizers in the lounge, is included in the daily rate, while alcoholic beverages cost extra. The grounds show off the beauty of the rugged desert setting, with plenty of space to admire the view, including pools, hot tubs, and a rock maze.
2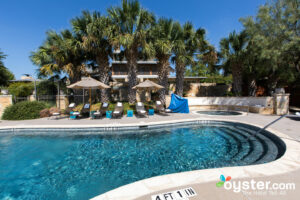 Lake Austin Spa Resort is a world-class wellness retreat set on 19 acres of lakeside property in Texas Hill Country, about a half-hour outside of Austin. There are around 20 scheduled free activities a day, happening from early in the morning until late at night. Schedules change each week, but a typical itinerary might include power yoga, tai chi, cooking classes, and sunset wine cruises. Everything's totally optional, of course. On your own time, you can paddleboard, kayak, canoe, scull, hike, bike, or relax in the library or by the lake or three pools (the Pool Barn is Junior Olympic length, so perfect for serious lap swimming). Its destination spa and salon, the LakeHouse and Iris Salon, offer more than 100 salon/spa treatments, like river-rock massages, floating meditation, acupuncture, and organic facials (for a fee). The dining room is bright and airy, with a huge fresh salad bar and a gourmet spa menu that is seasonal and local. Much of the produce and herbs are grown in the resort's organic gardens. Those herbs are also used in some of the spa treatments, adding to the holistic vibe of the resort.
3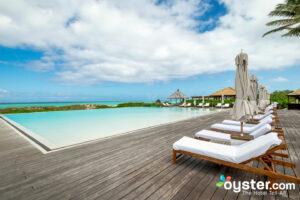 One of the fanciest wellness retreats in Turks and Caicos, if not the Caribbean, COMO Parrot Cay features Balinese-style rooms set on 1,000 acres of beautiful beachfront grounds. The resort is best known for its Shambhala Spa, which features yoga, Pilates, and a huge array of treatments. Those looking to fully immerse themselves in the healing environment can also consult with the on-site nutritionist and Ayurvedic doctor for custom wellness plans. Although the restaurants here serve all types of food, including more indulgent fare, all of them offer spa menus with a focus on raw food and seafood. All-inclusive packages aren't available, but there are half- and full-board programs available, and breakfast is included in all room rates.
4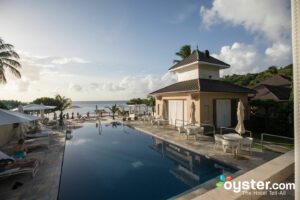 BodyHoliday Saint Lucia is a wellness resort, but not the kind that prescribes rigid regimens like Canyon Ranch (keep reading). It's not all about detoxing here, though that is an option. Instead, it's more about refreshing, re-connecting, and getting back on physical track, all while enjoying the warm sun and lush, secluded surroundings. (The hotel is built into a hillside overlooking Pigeon Island National Park and a secluded cove and white-sand beach.) Endless activities are included in the rates: golf, tennis, archery, scuba diving, tai chi, Pilates, spinning, fencing, and cycling, to name a few. But the biggest indulgences happen at the enormous temple-like wellness center, Thalasso on the Rocks. The hilltop palace features a salon, an underground grotto, and more than 30 treatment rooms tucked away among artful reflecting pools, lush gardens, and enticing terraced spaces, all of which are designed for relaxing and rejuvenating. Some treatments cost extra, but many are free in the all-inclusive plan, and can be redeemed daily.
5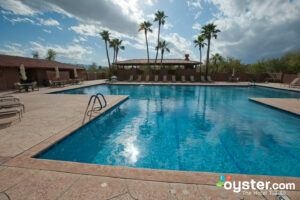 Few spa resorts in America offer the range of services and experienced professionals found at the 70-acre Canyon Ranch in north Tucson near the Santa Catalina Mountains. There are dozens of treatments offered at the 80,000-square-foot spa complex in addition to fitness classes and therapy sessions with psychotherapists and yoga professionals. The scene here is focused on both relaxation and invigorating the lives of guests through fitness and healthy eating choices. No alcohol is served, but guests are welcome to bring drinks for consumption in the rooms. (Miraval, at the top of this list, is a similar property, but Canyon Ranch is more focused on weight loss, while Miraval is all about emotional and mental health).
6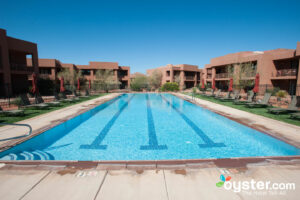 The 106-room Red Mountain Resort is an adventure and wellness destination nestled amid southern Utah's red rock cliffs. The focus here is on healthy living, with a nutritious restaurant serving three meals a day, a wide range of pool and studio fitness classes (about 50 per week), guided hikes and bike rides, and day trips to national parks. Activities like canyoneering and horseback riding cost extra. The property has a full-service spa, rock labyrinth, hammocks, fire pits, indoor and outdoor pools, and hot tubs to help guests unwind. Guests shouldn't expect much in the way of nighttime entertainment, aside from astronomy sessions.
7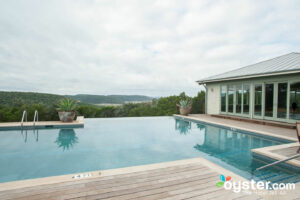 This upscale spa resort is set amid the ancient live oaks, cypress trees, and forested hills of the Balcones Canyonlands Preserve, about half an hour from downtown Austin, and offers a vast array of activities. Hiking trails, an infinity-edge pool enclosed by a wooden deck, and a luxurious spa are just some of the amenities here. There's also a restaurant serving organic, local fare, with many of the ingredients sourced from the hotel's own farm. More than 20 free classes are on offer a day, from hatchet-throwing and gentle yoga to interactive stretch/massage to slacklining. A few daily activities, like horseback trail rides and partner floating in the private Watsu pool, cost extra.
8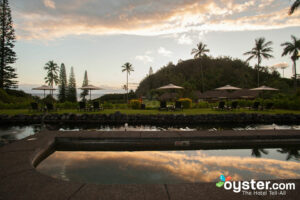 At Travaasa Hana, Maui, you'll encounter a faithfulness to the local Hawaiian culture, freedom from hyper-plugged-in modern life, and a natural setting in the remote wilderness of East Maui -- a rainforest-like landscape along craggy coastal cliffs, with waterfalls and gulches within miles of the resort. For most guests, the resort's bare-bones technology (no in-room TVs, alarms, air-conditioning, or radios) is worth the dizzying drive on Hana Highway's 37 miles of unyielding twists and turns. Travaasa Hana's spa is one of most beautiful facilities on Maui; its facilities are free to guests (even without a treatment) and include an outdoor lava pool, cold plunge bath, steam room, and outdoor shower. Two free yoga classes are held daily in the Wellness Center; these are in addition to free activities like bamboo pole-fishing, throw-net fishing, and Hawaiian spear-throwing.
9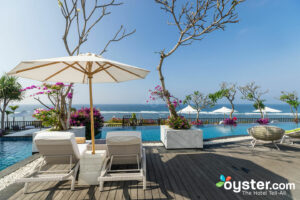 Set on 20 acres of tropical gardens bursting with kamboja trees and colorful flowers, Samabe Bali is an ultra-luxurious clifftop beach resort a five-minute drive from central Nusa Dua. It's not specifically a wellness destination, like most of the properties on this list, but it gives its guests plenty of opportunities to waffle between being active and achieving Balinese zen. Samabe has a private sandy beach with free non-motorized water sports and free food and drink service, as well as a wonderful spa, two excellent restaurants, and a gorgeous infinity pool. The gym is equipped with just a handful of cardio and strength-training machines, but there are also plenty of fitness classes offered daily free of charge, including yoga and tai chi on the beach. Samabe's all-inclusive rates cover everything from free daily spa treatments to cultural tours.
10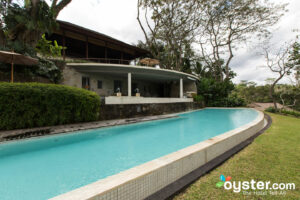 Tucked away in the tropical rainforest outside of Ubud, this luxury boutique property offers a tranquil retreat for travelers looking to get a little rest and relaxation. The COMO Shambhala Estate is set on 23 acres crossed by the Ayung River and offers gorgeous rooms and suites with typical Balinese decor and plenty of indoor and outdoor space to stretch out. Healthy living takes center stage here, and there's a resident Ayurvedic doctor and a dietitian to help plan detox and wellness programs. Dining options focus on raw food made with organic ingredients, with a fancy Indonesian restaurant and a more casual all-day option.
11
The stunning 30-villa MAIA Luxury Resort & Spa is for travelers who want to get away from it all, including those on a quest for well-being. MAIA offers unlimited scuba diving (intro and exploration dives), snorkeling, and water sports on the gorgeous white-sand Anse Louis beach, as well as morning yoga classes and Qigong sessions. Each room is assigned a personal butler that can help arrange excursions. Plus, the property's all-inclusive service goes above and beyond by allowing guests to curate their meals and dine anytime, anywhere -- in their villas, on the beach, or at the hotel's elegant open-air restaurant with ocean views.
12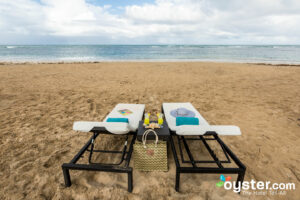 The 96-room Zoetry Agua is one of the most luxurious and tranquil resorts in the Dominican Republic. Its all-inclusive program covers unlimited top-shelf liquor and healthy gourmet dining (via room service, or at one of the four no-reservations restaurants). Free on-site activities include yoga, pranayama breathing, meditation, stretching, snorkeling, and kayaking. Each guest can also go on a 45-minute horseback riding tour and receive a 20-minute massage for no additional fee. More horseback riding sessions and longer massages do require a fee, but all guests have free access to the gorgeous spa's sauna, steam room, whirlpool, sensation shower, and small fitness center.
13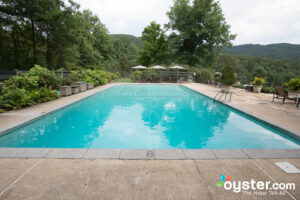 This gorgeous farm hotel is a secluded, serene haven for foodies and nature lovers. The grounds here are spectacular: There are sprawling lawns, ponds, rustic barns, and babbling creeks, as well as the majestic Smoky Mountains. The restaurant, The Barn, offers a true farm-to-table dining experience as a majority of the produce is picked from the property's garden. The farm is known for its food and drink, in fact, so there are many culinary activities to partake in, such as wine tastings, cooking demonstrations, brewery tours, and gardening. Other luxuries of the farm are the two pools and the beautiful spa, The Wellhouse, which offers various treatments, yoga classes, and a fitness center. Although the farm is billed as all-inclusive, there's an extra charge for the spa treatments and many of the activities and lectures, such as Deep Healing Forest Yoga, Aromatherapy 101, and Foam Rolling Release. Note that spa treatment bookings come with free access to group wellness classes.
14
Located on a small island 35 minutes from Male, this luxury resort has 33 high-end water bungalows and a peaceful, all-natural vibe. Property highlights include gorgeous beaches, an infinity pool, on-site reef, excellent a la carte restaurant, and a pricey spa with a large hydrotherapy pool and two free yoga classes a day. Also free are snorkels, kayaks, and windsurfing boards from Cocoa Island's water sports center. Rooms come at a fair price for this caliber of property, but food and extras can add up fast.
15
Those looking for a relaxed vacation with some yoga thrown in should look elsewhere. This is a serious ashram by an established group (there are nine Sivananda Yoga Ashrams throughout the world) and the 5:30 a.m. wake-up bell proves it. Guests focus on postures, breathing, positive thinking, and meditation, and have some free time to take advantage of the beautiful beach setting. Two vegetarian meals are prepared daily right after each two-hour yoga class, while morning and evening satsangs (a mix of meditation, chanting, lectures, singing and dancing) help create a sense of community. Extra workshops and lectures are built into the daily schedule, and there's a well-being center for massage treatments and Ayurvedic body treatments (extra fee).