You've probably heard that millennials, and consumers in general, are shifting their buying habits from goods to experiences. Instead of purchasing a new handbag or the latest technology, consumers are opting to splurge on trips to Phuket and scuba diving in the Bahamas. After visiting and investigating thousands and thousands of hotels around the world, we've come across some that are both located in beautiful locations and provide seriously unique experiences -- perfect for those riding the wave of this new trend. From spots where you can sleep on a bed made of ice, to prime locales for hanging ten in stunning Costa Rica, here are the 10 coolest experience-centric hotels in the world.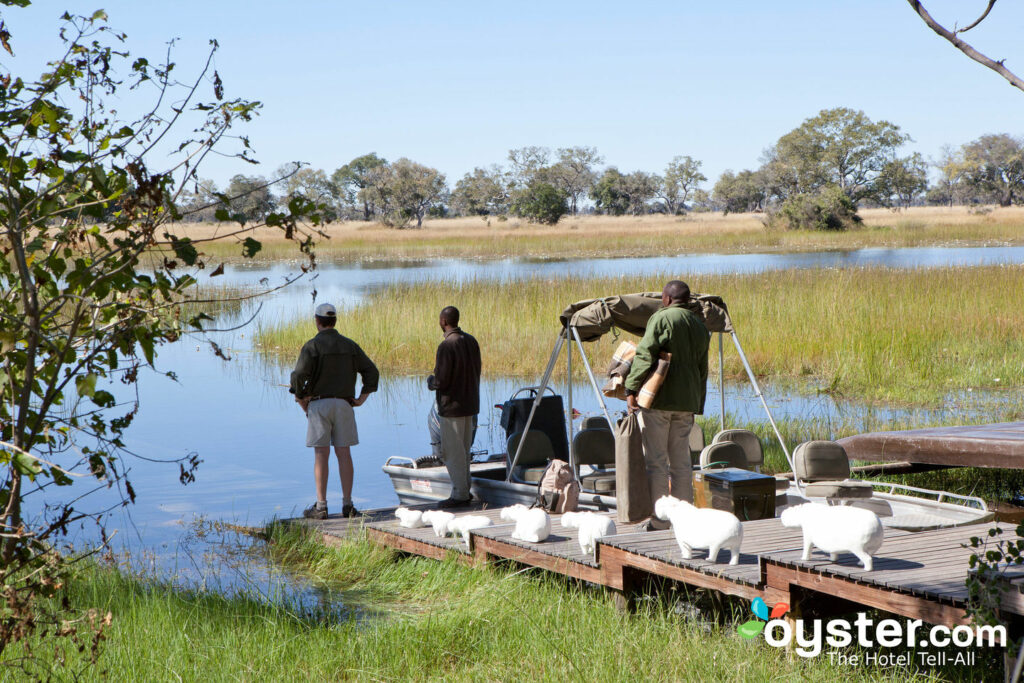 This ultra-remote, luxurious safari lodge on an island in Botswana's Okavango Delta isn't a hotel, it's an experience, where everything — including the excellent food and guided excursions (game drives, bush walks, river cruises) — is included in the price of the stay. Guests can get up close to exotic wildlife on both land and water (think: lions and hippos), and even arriving to the property is an adventure, requiring transport by small plane, safari vehicle, and a boat. The nine safari "tents" are fully screened in and thoroughly high-end, with huge soaking tubs, four-poster beds, lots of wood, and private pools. The decor blends rustic charm with bright, contemporary style — not an obvious combination, but it mostly works.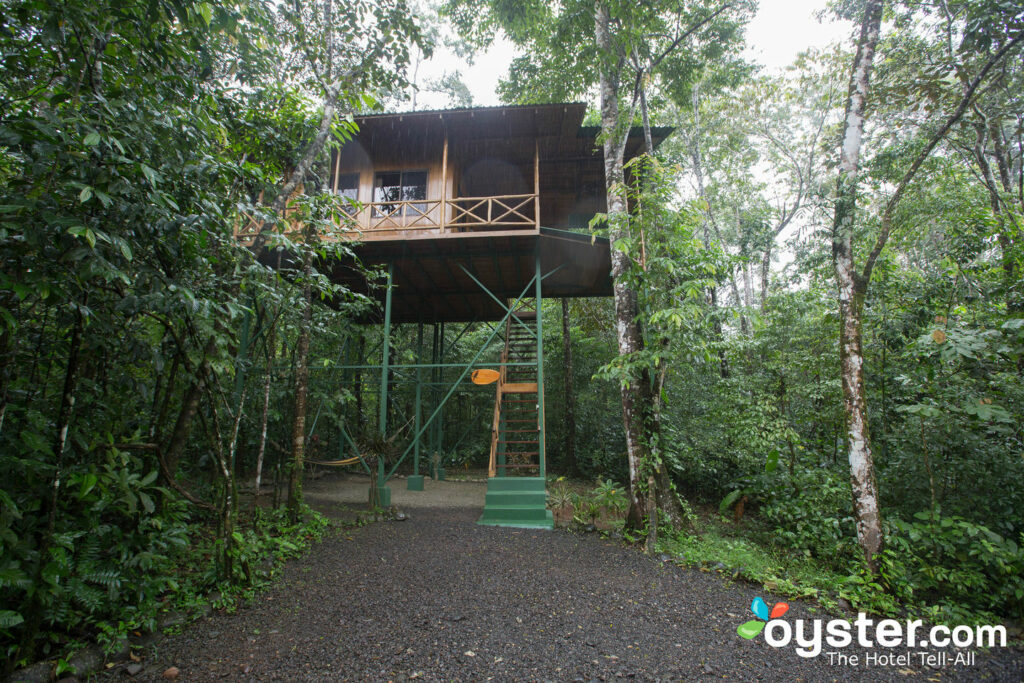 This seven-room eco-resort, a scattering of rustic, sky-high treehouse bungalows, allows guests to live our their Lost Boys fantasies, and keep company with howler monkeys and tree branches. The location is securely out of the orbit of the central La Fortuna tourist hub (the town is a 40-minute drive away over bad roads) — a pro for those looking for remote environs. The high-ceilinged cabins come with wraparound porches and bird feeders that the staff keep supplied with fruit to bring out hummingbirds and monkeys. To satisfy guests' grown-up needs, rooms come with conveniences like AC and safes, but modern comforts such as TV and Wi-Fi are nowhere to be found.
Related Link: Eight Stunning Tree House Hotels
Those looking for a relaxed vacation with some yoga thrown in should look elsewhere. This is a serious ashram by an established group (there are nine Sivananda Yoga Ashrams throughout the world) and the 5:30 a.m. wake-up bell proves it. Guests focus on posture, breathing, positive thinking, and meditation, and have some free time to take advantage of the beautiful beach setting. Seemingly a world away from neighboring mega-resort Atlantis, this five-and-a-half acre, mid-range oasis has a range of accommodations from tents to Beachfront Suites (most rooms have shared bathrooms, though). Two vegetarian meals are prepared daily right after each two-hour yoga class, while morning and evening satsangs (a mix of meditation, chanting, lectures, singing, and dancing) help create a sense of community. Extra workshops and lectures are built into the daily schedule, and there's a wellbeing center for massage treatments and Ayurvedic body treatments.
Related Link: The Best Hotels for a Yoga Retreat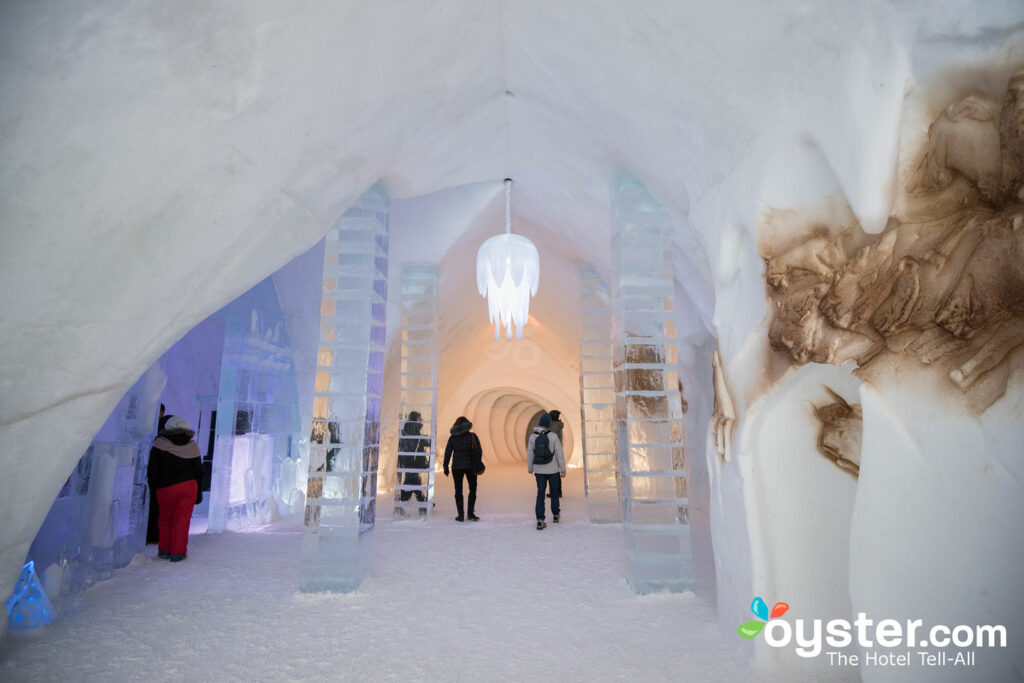 The Hotel de Glace is an upper-middle-range property made entirely of ice and snow — one of only two such properties in the world. Situated 15 minutes north of Quebec City, the property changes annually, with unique snow carvings and ice sculptures; it's typically open from January through March. There were 44 rooms and themed suites available during our 2015 visit, including some with decorative gas fireplaces — the property remains between 23 and 27 degrees Fahrenheit at all times, and overnight guests are given thermal sleeping bags for extra warmth. Guests may only retire to their rooms starting at 9 p.m. and must be out by 9 a.m. the next day, when free breakfast is served. Public tours are offered all day throughout the property, including guest rooms and the Ice Workshop. There are lockers and public bathrooms with stall showers, as well as a small cafe, three bars serving beer and cocktails in glasses made of ice, and an outdoor spa with hot tubs and saunas, which guests can use throughout the night.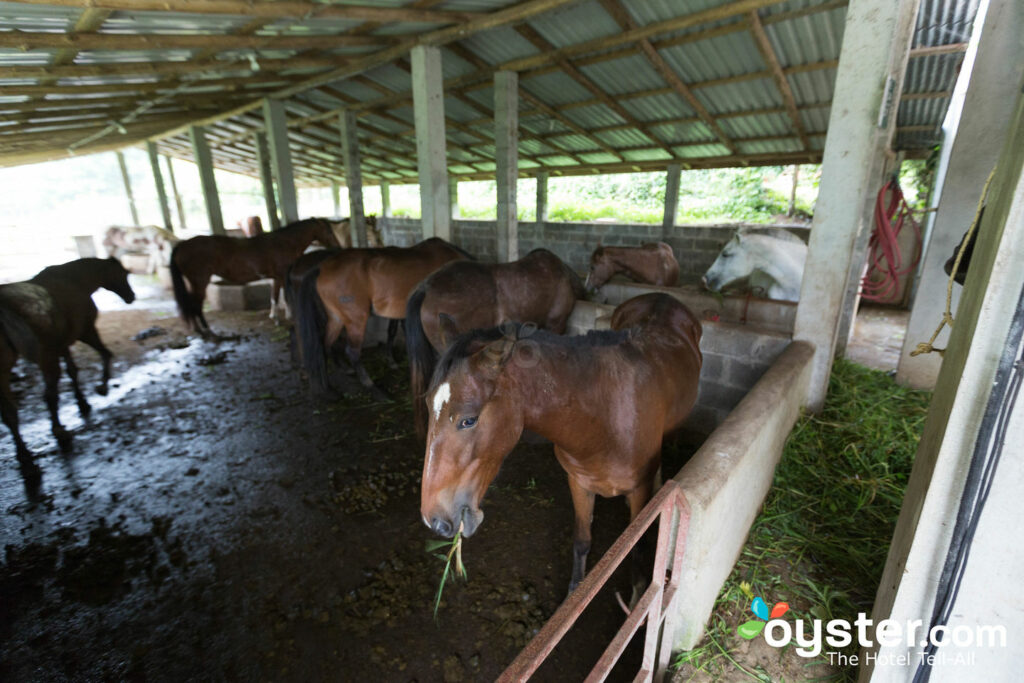 This nine-room eco-hotel with a working farm is about as unique as you'll find in the Arenal region. Mid-range rooms range from wood cabins perched over the rainforest to the truly unusual Hobbit Hole, which is like staying in a cross between a Tolkien-esque fairytale burrow and the Flintstones' living room. They may not come with modern conveniences such as TV and AC, but they have marvelous views. Every morning at 7 a.m., guests are welcome to visit the hotel farm and milk the cow or collect their own eggs for breakfast. There are also 20-some horses guests can hire to ride the trails nearby.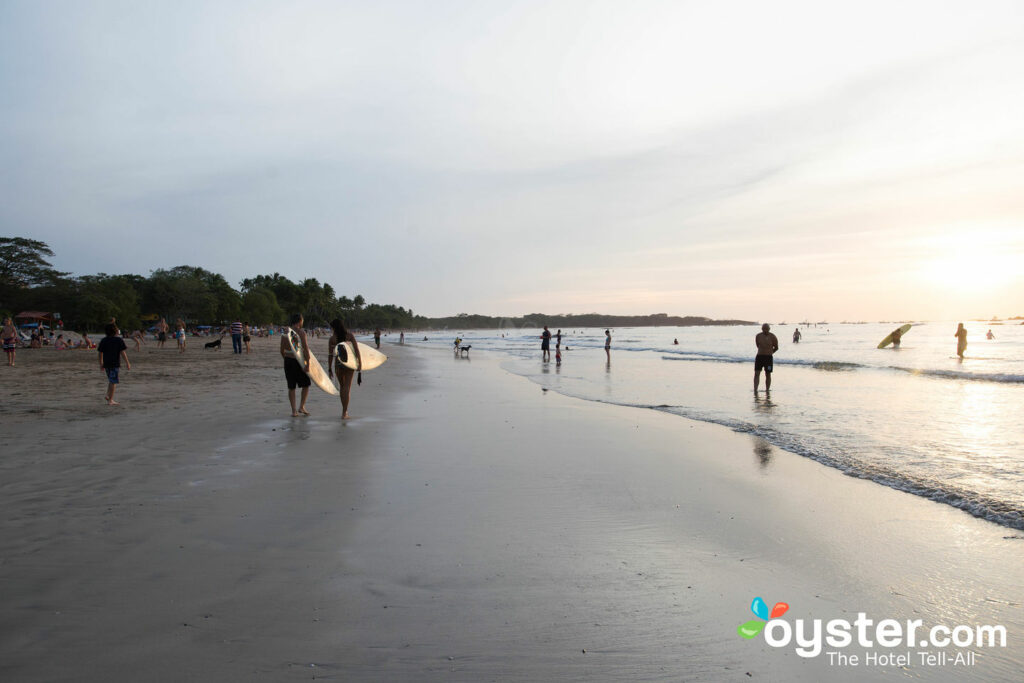 This 18-room, no-frills surfing mecca sits on a prime stretch of Tamarindo Beach perfect for learning to surf. The vibe is friendly, laid-back, and fun. Guests are encouraged to kick back in the two lively restaurants, the brewery, or the tiny pool. There's also a busy surf shop that outfits guests with surfing gear. Rooms are bare-bones basic, lacking clocks, TVs, and adequate lighting, but that's part of the plan. Guests don't come to Witch's Rock to lounge on high-thread-count sheets (they're pretty thin) or linger in luxurious bathrooms (hot water is sporadic) — they come to hone their surfing skills and embrace the camaraderie and campy lifestyle that goes along with the sport.
Related Link: Surf's Up! 9 Top Destinations for Riding the Waves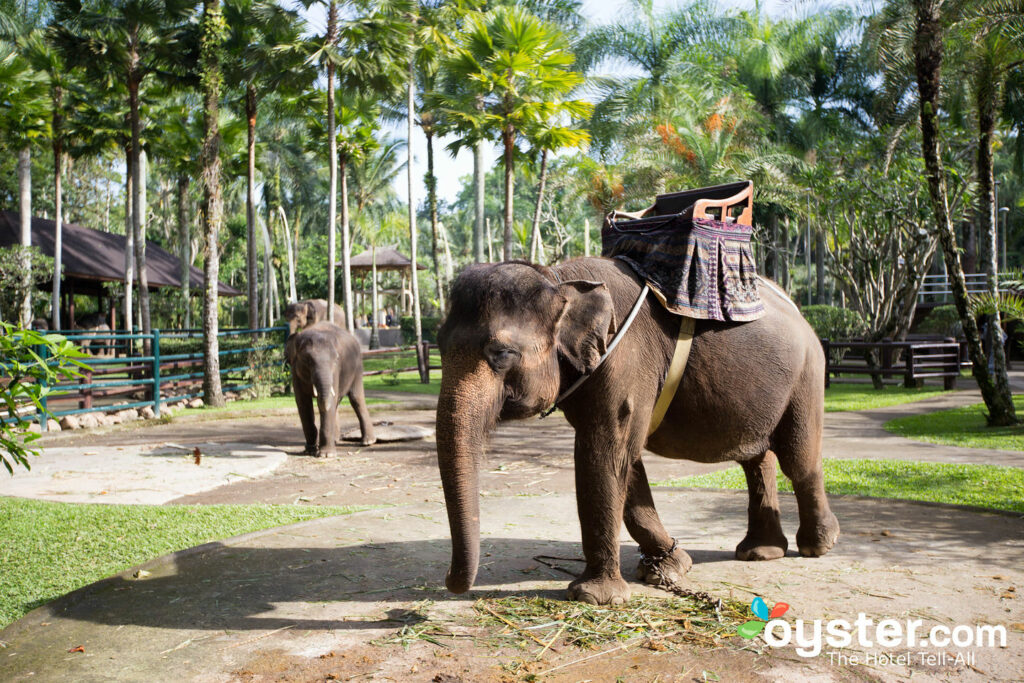 The 25-room Elephant Safari Park & Lodge is a luxury property that delivers a one-of-a-kind vacation on a refuge with 31 Sumatran elephants, safari rides, elephant chauffeur service, a show arena, a museum, a gift shop, and a botanical garden. There's also a modern gym, a spa, and on-site indoor and outdoor dining. Balinese-style rooms have flat-screen TVs, safes, and elephant pick-up platforms, and some even have elephant park views. Suites feature whirlpool tubs and butler service. The gritty safari experience (which requires getting your hands dirty) isn't for everyone, and the location is a bit removed from the sights, but it nonetheless delivers a luxurious stay with high-end amenities and features. Wi-Fi, breakfast, and parking are all free.
Related Link: The Best Luxury Hotels in Bali
Update 11/16: This hotel has an attraction that involves animals. You can learn more about animal welfare in captivity here.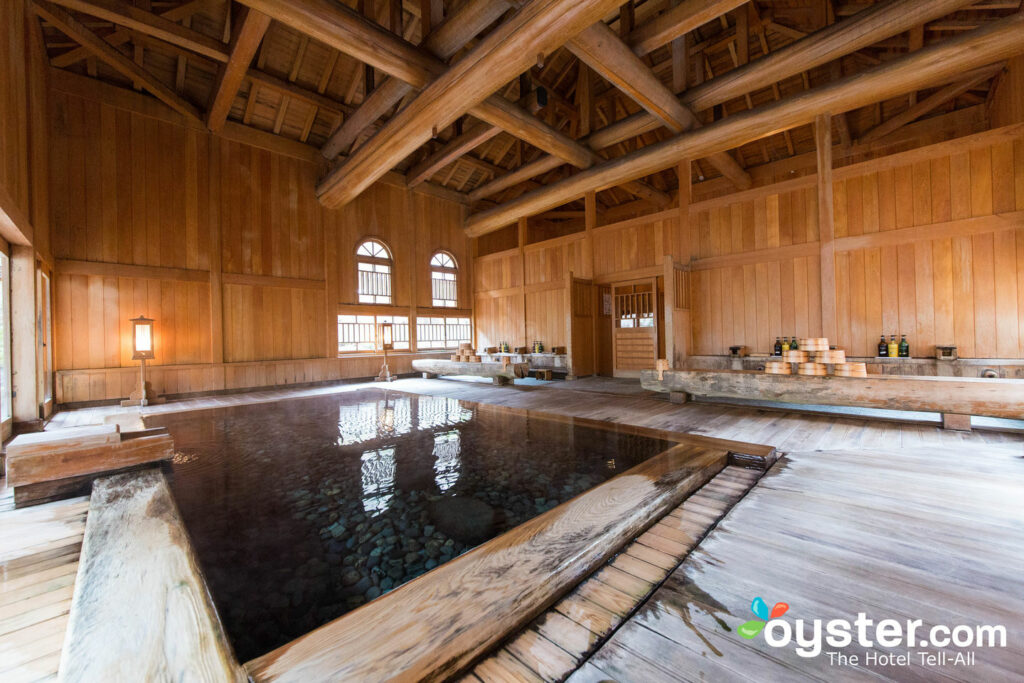 An authentic timber-framed ryokan dating to 1875, Chojukan is steeped as much in Japanese culture as it is in the steam rising from the natural hot springs that it's built upon. While authentically rustic, it rates four pearls for this style of accommodation — which definitely isn't for everyone. Chojukan is a 30-minute drive from the nearest town, and about three hours from Tokyo, but seclusion is part of its allure for those looking to indulge in the rustic yet sophisticated bathing practices that predate modern civilization's en-suite bathrooms; be aware that there are few of those here, and the traditionally styled rooms that do come with private bathrooms still lack showers or bathtubs. Rooms provide some 21st-century amenities like flat-screen TVs and free Wi-Fi, but guests should be prepared to sleep on tatami mats and forgo Western food while they're opening themselves — and their pores — up to one of the finest, and oldest, communal bathing experiences in Japan.
Hidden Beach Resort — Au Naturel Club is an adults-only, luxury, clothing optional resort located about one hour south of Cancun. Hidden Beach is an all-suite, all-inclusive, beachfront property; but the suites are little more than king rooms with hot tubs, the restaurant and nightly entertainment are mediocre, and the beach is too rocky for swimming or strolling. A large pool has a swim-up bar and communal games of volleyball. Guests here tend to be 50 and over, and almost all take advantage of the no clothing policy. There aren't many on-site amenities, but guests are welcome to use the facilities next door at El Dorado Seaside Suites, including the pools, restaurants, and spa — but clothing is required to do so.
Related Link: The 9 Best Nude Beaches in the World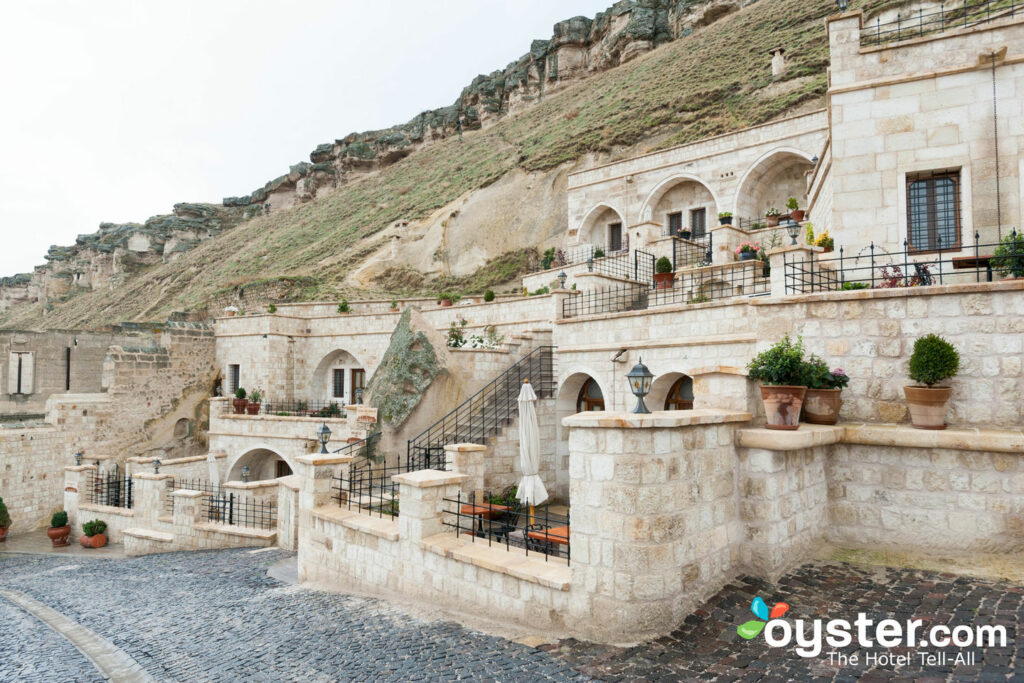 One of the top hotels in Urgup, Kayakapi Premium Caves is poised to grow from 32 to 55 rooms when its ambitious restoration project is completed. The hilltop property occupies 2,700 acres of a residential neighborhood composed of hundreds of long abandoned cave homes and historical buildings. Each room is unique and luxurious, carved into the rocky hillside — with a separate living area and work desks. A full spa, outdoor pool, and two restaurants fill the unique stone interiors and gorgeous grounds, from which guests can take in stunning views of the town's terra-cotta rooftops stretching into the distance.
Related Link: The Coolest Cave Rooms in Cappadocia
All products are independently selected by our writers and editors. If you buy something through our links, Oyster may earn an affiliate commission.