It's fun work doing what we do at Oyster.com; every day, we add new hotel properties to our site with comprehensive reviews, hundreds of photos, and dozens of panoramas -- so, no matter where you want to go, you can get an accurate picture of just what it'll be like when you arrive. Our daily additions include all kinds of hotels, from trusted mid-range chains to luxe properties internationally renowned for their service and style. But we also cover funkier stays, and these are the ones that really catch our eye. You know, the hotels where you can sleep in a lighthouse or take shots of house-made tequila -- seriously. And these are the hotels we get most excited to show off. So here are 10 atypical (translation: awesome) hotel stays that are brand-new to Oyster this week.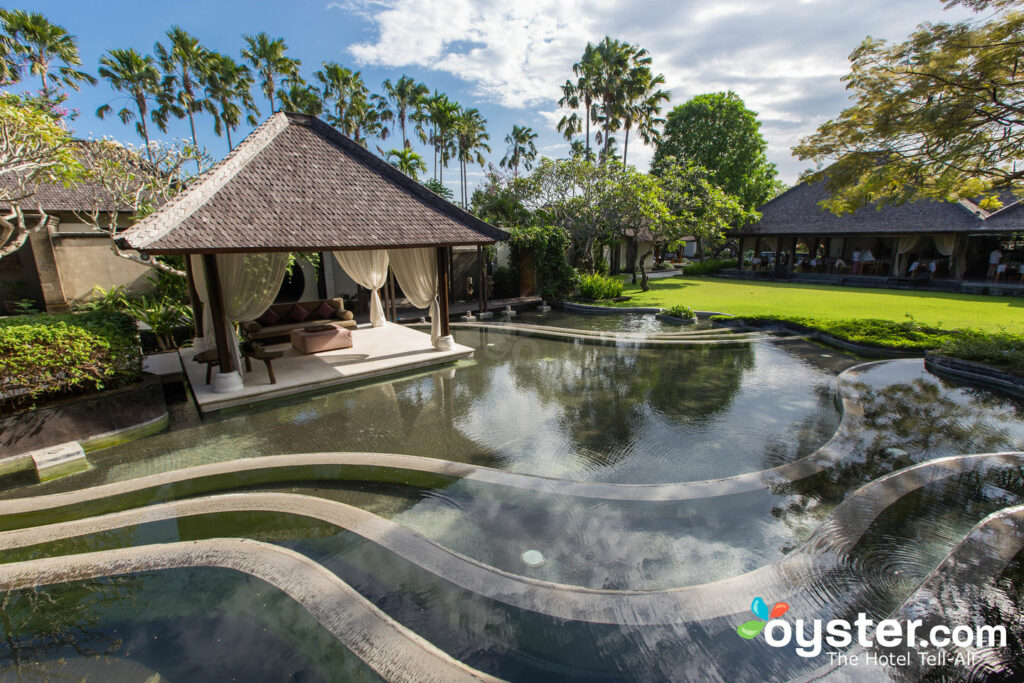 Set in lovely, lush gardens, the Villa Air Bali Boutique Resort & Spa consists of 16 villas featuring modern Balinese architecture that includes sloped, thatched roofs and partially open-air designs. Surrounding landscaped grounds adhere to Feng Shui principles and bloom with tropical flowers, palm trees, and lush plants as well as soothing water features dotted throughout.Lavish extras here include a host of freebies like breakfast, afternoon tea, and daily fruit baskets, plus there's a spa on-site.
The West Usk Lighthouse is a unique bed-and-breakfast, full of charming quirks, set overlooking the Severn Estuary on the Welsh south coast. While the quiet and secluded location — down a long dirt track — feels remote, it's within easy driving distance of both Newport and Cardiff. The four guest rooms vary in size and views, though all are cozy and well-maintained with nautical touches. The owner provides a hearty cooked breakfast each morning, while guests can soak in the hot tub overlooking the pretty surrounds — as well as a distant factory or two. While rates aren't cheap for bed-and-breakfast accommodations, the property certainly makes for a more memorable stay than most.
Opened in 2013 in the heart of Georgetown, the Capella has quickly become one of Washington's hottest luxury hotels. With just 49 rooms, this property offers a level of boutique intimacy that's lacking at nearby competitors like the Four Seasons and Ritz-Carlton. Highlights include a scenic rooftop with an infinity pool, upscale rooms with free non-alcoholic drinks, and a classy bar and restaurant. Prices are steep, but you get what you pay for.
Get 360-degree views of the property with our stunning panoramas >>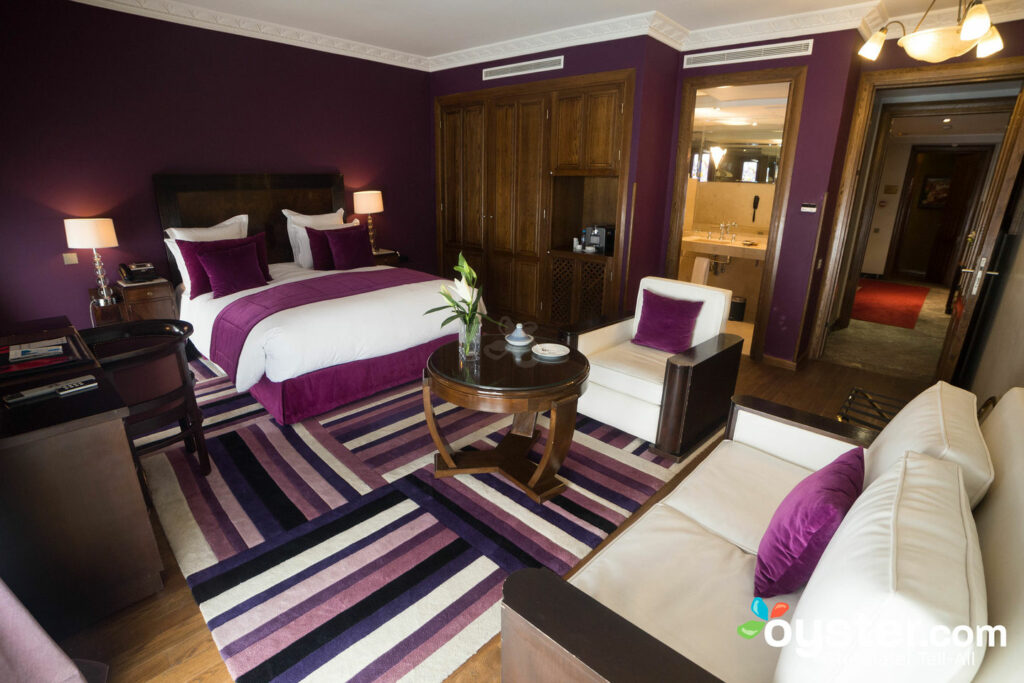 A quiet refuge in the heart of Casablanca,Hotel & Spa Le Dogeis housed in an elegant white mansion erected in the 1930s. The luxurious property is filled with authentic Art Deco furniture and objects, and has 16 rooms named for 1920s and '30s cultural icons like Coco Chanel and Charlie Chaplin. Rooms feature plush beds, free Wi-Fi, and flat-screen TVs, while facilities include a hammam steam room, sauna, hot tub, full-service spa, and fine French restaurant. The Church of the Sacred Heart and Ligue Arab Park are a block away.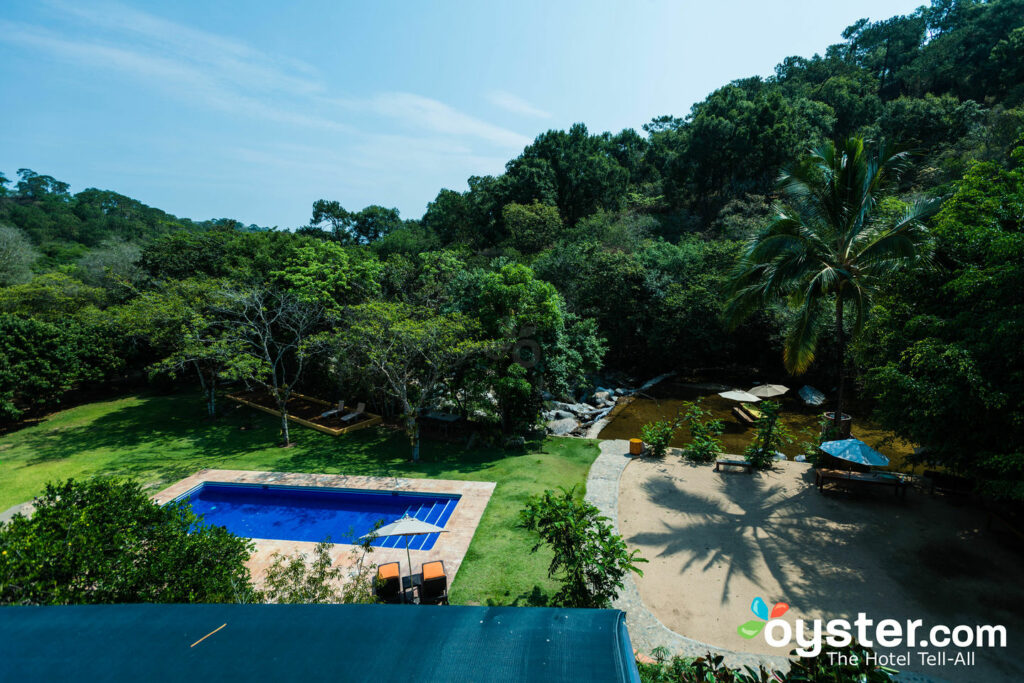 Villa Azalea is an upscale, eco-friendly boutique resort and organic farm on 10 acres of countryside just outside of Puerto Vallarta. This tiny bed-and-breakfast offers just seven rooms and suites in a relaxed, stylish atmosphere with extra special details. A babbling river runs through the property, and guests can dine at a picnic table that's placed directly in the clear, cool water. The farm offers fresh fruits and vegetables, including a grove of agave plants that are used by the hotel to make its own organic tequila, which can be sampled and purchased inside.
Get 360-degree views of the property with our stunning panoramas >>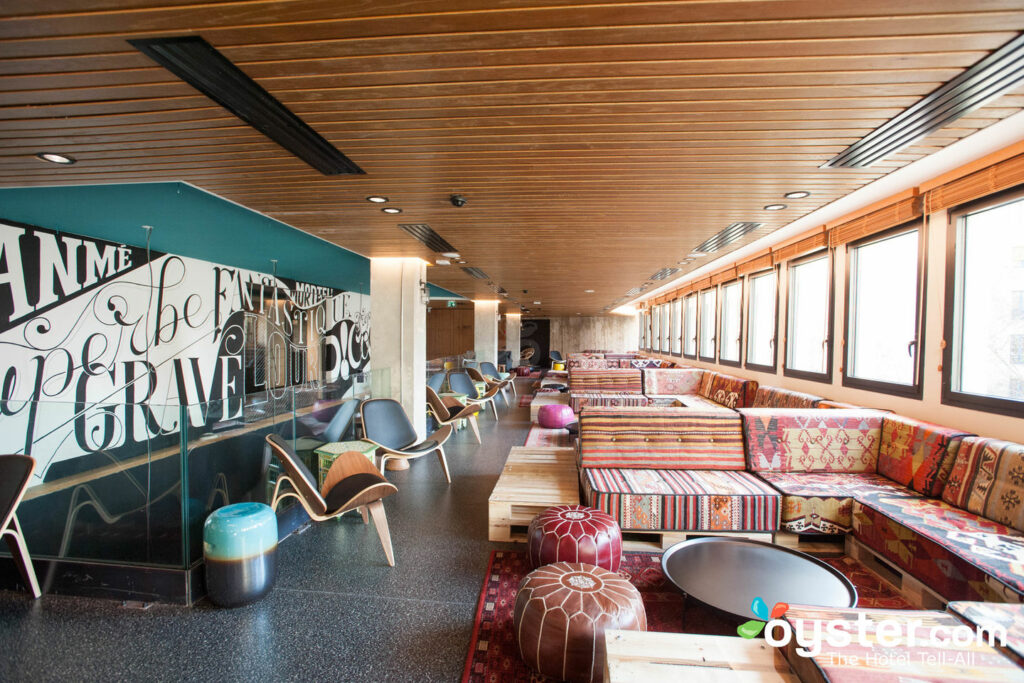 Transformed from an office building, the Generator Paris is a chic and funky hostel located in Paris's hip 10th Arrondissement. The characterful property houses a whopping 916 beds arranged around small dormitories and private rooms, all clean and contemporary — though with sparse amenities. With a cafe, Moroccan-themed chill-out lounge, and bars in both the basement and on the rooftop terrace, there's no shortage of space to relax and mingle, though non-guests will find it hard to get past security. While the location is a little far from most tourist attractions, for stylish and funky lodgings close to Metro and Eurostar transport links, this place is a budget-category winner.
The Panorama Boutique Hotel is an upscale, 15-room property set cliffside in Fira, overlooking the stunning caldera. The property takes full advantage of the views, with vantage points from its chic rooftop lounge, swimming pool, and the balcony of every room. Rooms are fresh and contemporary with nice amenities — though most bathrooms are small. For a lot more space without losing the views check out the Enigma Apartments & Suites just along the cliff, but lose the pool and bar areas.
The 11-room Paradise House is an upscale property set in a charming honey-colored limestone Georgian, a 10-minute walk away from the city of Bath. This bed-and-breakfast is a great example of English country house hospitality, with its fire blazing in a high-ceilinged lounge with wing back chairs and arched windows along with a manicured garden full of perennial beds, mature trees, and peaceful tables for two. Rooms here are homey and cozy, with electric kettles, flat-screen TVs, and comfy armchairs. A free breakfast, served in a subdued dove gray room, is a property highlight. Those looking for a Victorian-era bed-and-breakfast in town should consider Villa Magdala.
Get 360-degree views of the property with our stunning panoramas >>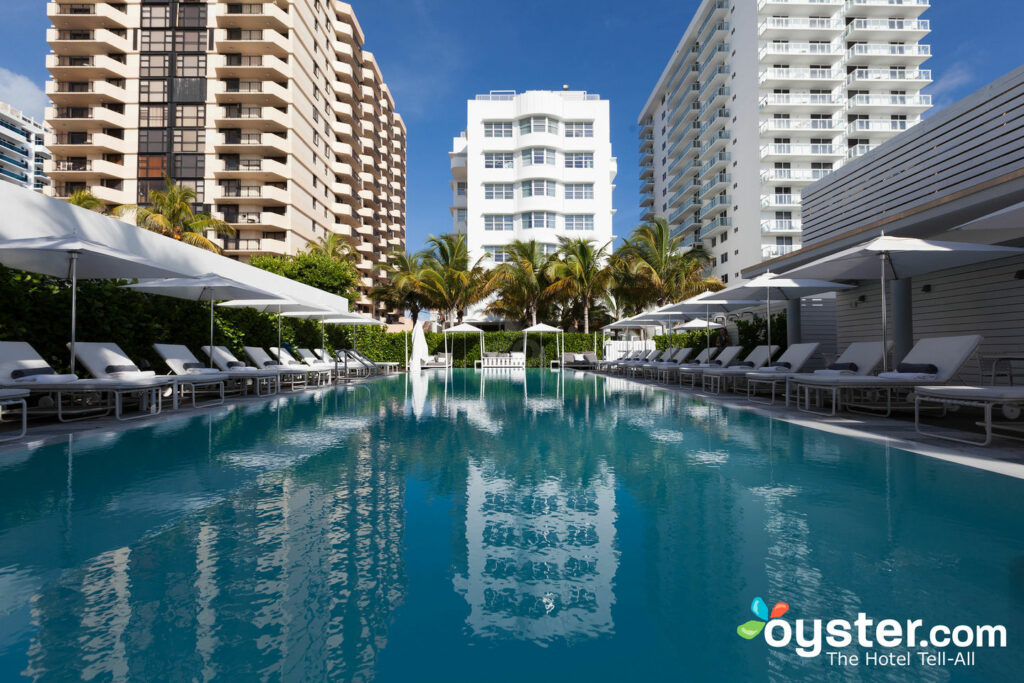 The 74-room boutique Metropolitan by COMO is a gorgeous Art Deco property from the COMO brand; this hotel is the first and only US outpost from the luxurious chain. The pistachio-and-gray guest rooms are stylish, and outfitted with modern features like 42-inch flat-screen TVs, Nespresso machines, and free Wi-Fi. The hotel's other amenities include a pretty outdoor pool, beach service, fine-dining restaurant and bar, elegant spa, and rooftop hydrotherapy pool. Service is genuinely friendly and doting, and the hotel attracts an upscale clientele of primarily couples. If you're looking for a calm, relaxing getaway in South Beach, Metropolitan by COMO is the premier pick.
A kids' haven that's not quite directly on the beach, this 525-room all-inclusive resort one-ups King Neptune with what's billed as the largest resort water park in all of the Caribbean. Rooms are upscale and some categories have big whirlpool tubs; Family Suites with bunk beds are available. Restaurant options include a buffet, three a la carte restaurants, and multiple bars, and guests also have access to some options at sister property next door, the Royalton Punta Cana. The Royalton is more upscale, right on the beach, and better suited to couples.
Get 360-degree views of the property with our stunning panoramas >>
Related Links:
All products are independently selected by our writers and editors. If you buy something through our links, Oyster may earn an affiliate commission.