It's not all luxury suites and overwater bungalows here at Oyster.com; we've seen the good, the bad, and the downright ugly. From claustrophobia-inducing spaces to dirty and drab budget hotels, some rooms have haunted us long after checkout. Take a look at these 10 nightmare-inducing hotel rooms we visited (so you don't have to).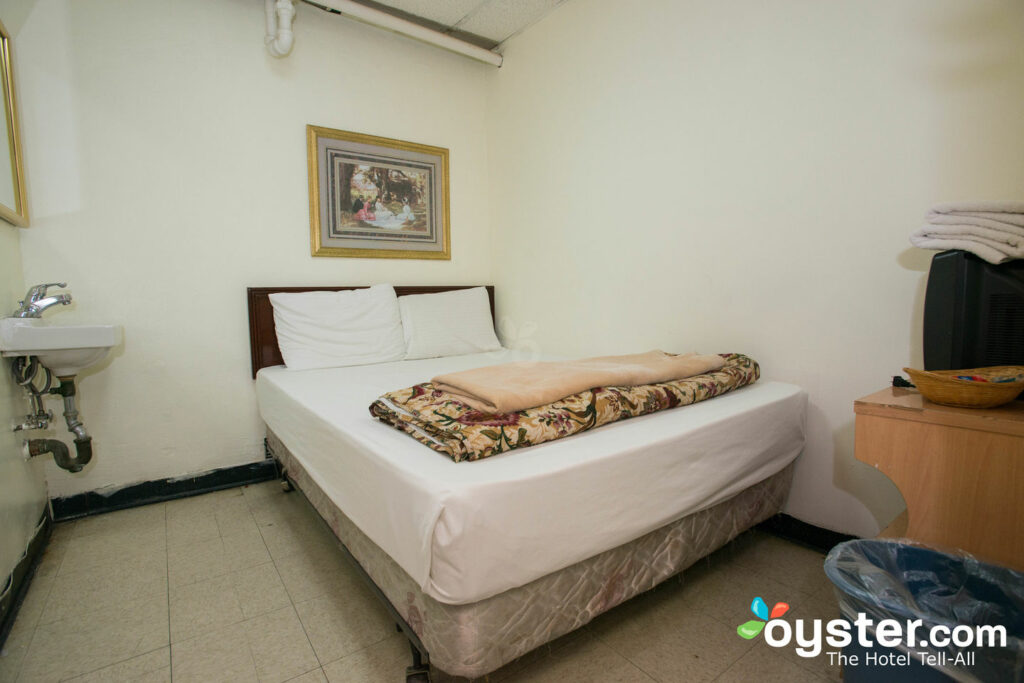 The Economy Room with Sink at the World Hotel in NYC is tiny, dated, dirty, and lacks windows. Cleanliness issues are apparent throughout the Chinatown property, with heaping garbage bags in the stairwell and stains covering most surfaces. All rooms are small, and only some have private bathrooms. Most share bathroom space with others in the hall. There are no on-site amenities or features to speak of. Sure, it's dirt cheap, but this is when it's worth spending a little extra.
Related Link: The Cheapest Hotels in 10 Popular Cities Around the World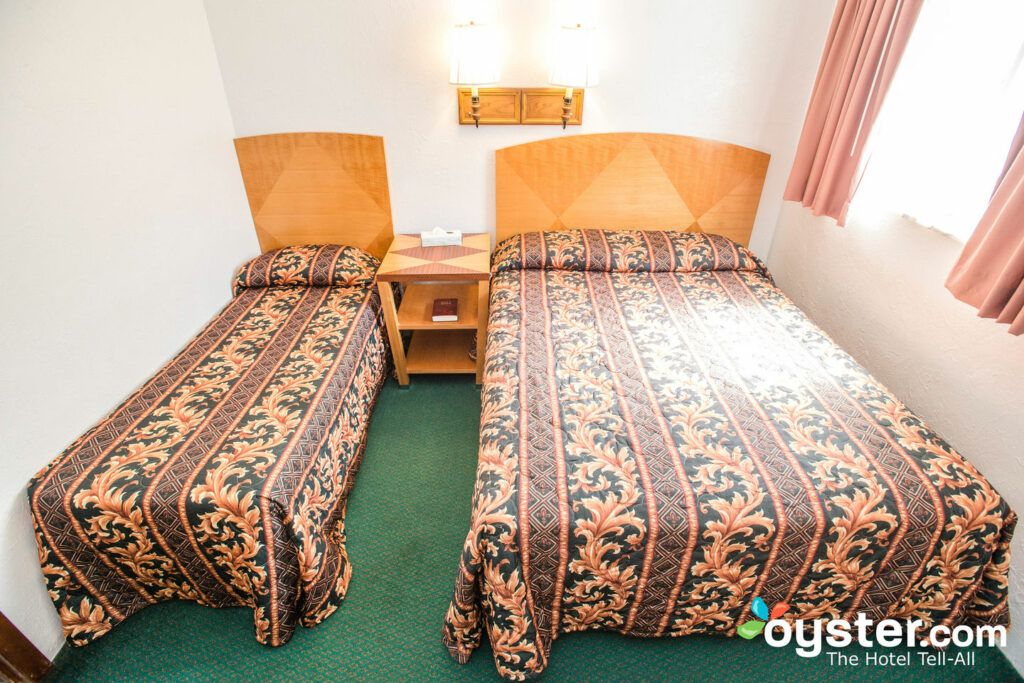 Between the awful green carpeting, cheap comforters, and tight space, rooms at Le Voyageur Motel in Wildwood, New Jersey are definitely in need of an update. But location is key here. The motel is two blocks from the boardwalk, beach, and Wildwoods Convention Center, and is within walking distance of several shops and restaurants. The pool is usually crowded with splashing children, but there are two sundecks that offer a little more peace and quiet. Le Voyageur has three room types, from standard motel rooms with one bed, to efficiencies with kitchenettes and separate living rooms.
You Might Also Like: The 7 Best Value Hotels in Jersey Shore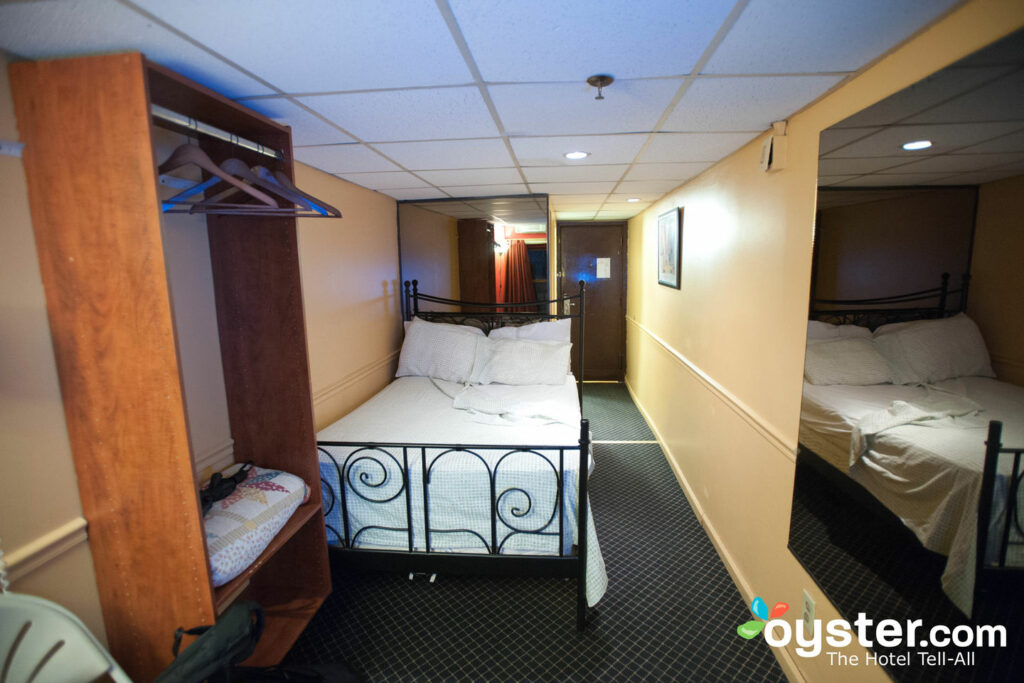 It's a special kind of hotel that earns a reputation for being both disgusting AND dangerous: Within five minutes of entering La Semana, it's evident that it is both. Not only have there been reports of mentally unstable clientele and gunshots, but the check-in clerk stands behind bulletproof glass, and many rooms' windows are covered in bars and barbwire, which creates the feeling of entering a prison. The rest is downhill from there: Holes in the (barely six-foot-high) ceilings, no doors on the dirty bathrooms, exposed wires, disgustingly dirty TV remotes, furniture that looks too cheap for a tailgate party, and beds without blankets make this one of the seediest and scariest hotel experiences in New York.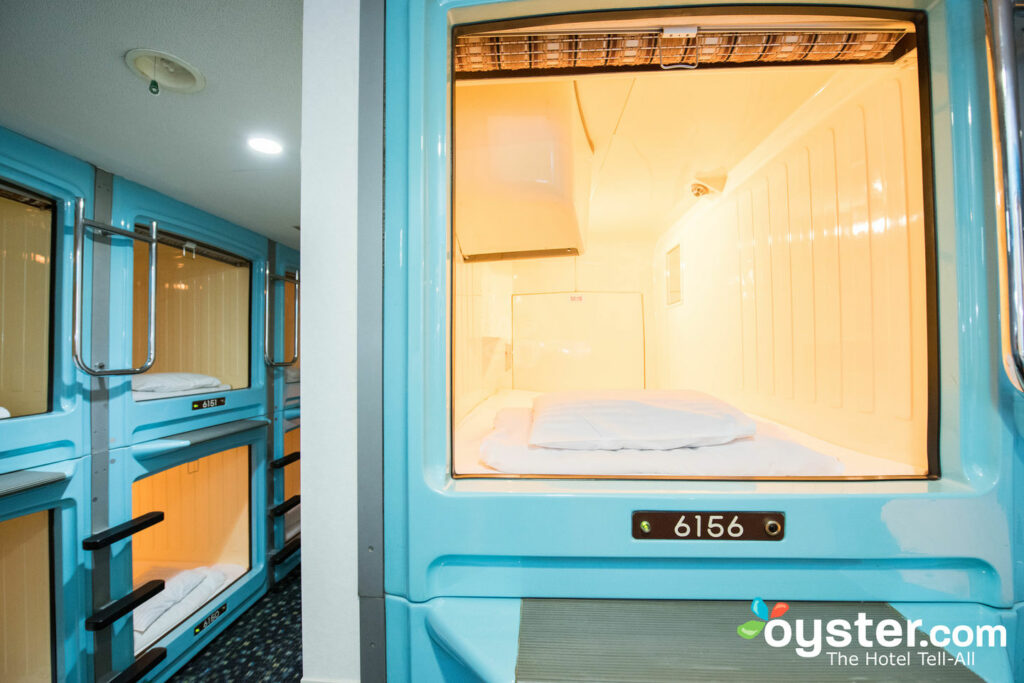 Maybe it's just me, but simply looking at photos of the Shinjuku Kuyakushomae Capsule Hotel in Tokyo makes me feel claustrophobic. Capsules are stacked in rows atop one another in large common rooms. Each is two meters in length (six-and-a-half feet), one meter high (a little over three feet), and one meter wide. Inside each capsule is a TV, alarm clock, a light with a dimmer, and electrical outlets. Some guests found air circulation to be a problem inside the capsules. But, everything is spotlessly clean, and the hotel also has an on-site restaurant, men's spa, TV lounge, free Shiseido toiletries in bathrooms, and free Wi-Fi available throughout.
Downright spacious compared to the above capsules, the Single Room at Hotel 17 is still quite small and features dated furnishings. This budget-friendly, 150-room hotel in the residential Gramercy neighborhood is even cheaper than its smaller sister property in Midtown, Hotel 31. But there are no private room and bathroom options here and the location is a bit less central. Still, if you don't mind tight quarters and pattern overload, the larger Double Room options offer a solid value.
Take a Look at: The 13 Most Affordable Hotels in New York City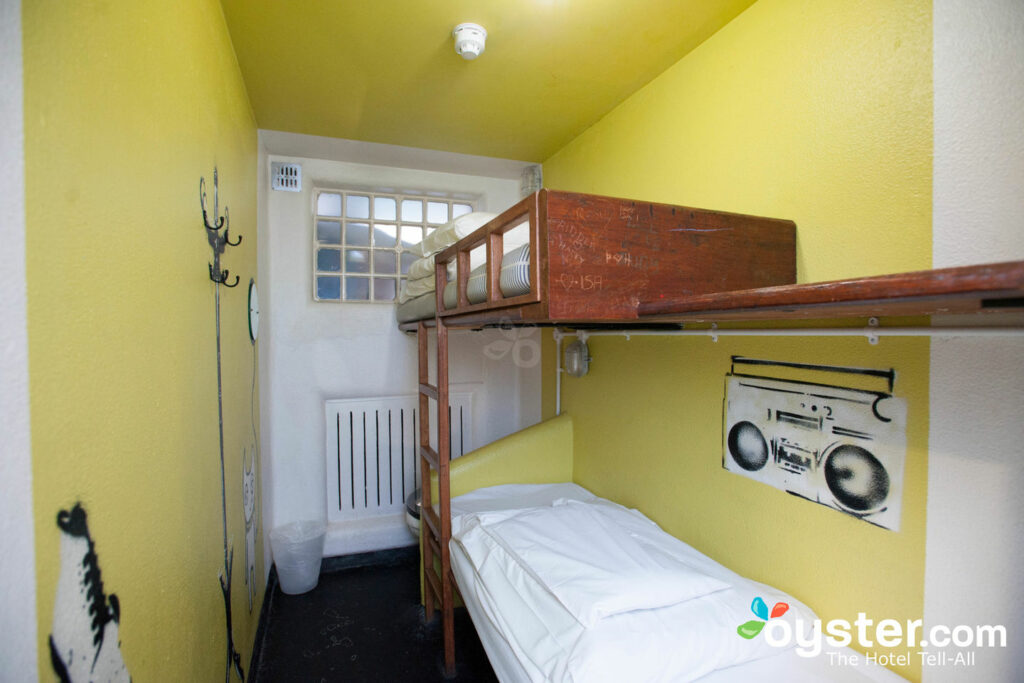 Adapted from an austere 19th-century courthouse into a hostel-style accommodation with punk sensibility, Clink78 offers a variety of room options, and a fun basement bar. We're all for hostel accommodations and funky style, but the Prison Cell room at Clink78 is just a tad too cramped for our liking. These rooms, which once confined criminals, have been refurbished, but the heavy metal doors, barred windows, and steel toilets (now decorated with playful stencils) remain. Though, if you've ever wanted to tell your parents you spent a night in jail, this is probably your smartest route.
Related Link: Prisons, Plantations, and More: Hotels with Storied Pasts
It's not the bare, dated rooms specifically that scare us, but rather the entire Don Juan Beach Resort. Located in the D.R.'s sex-tourism capital, guests should expect to be accosted by prostitutes, local hecklers, and merchants on the resort's trash-strewn beach. Small pools, dark, dingy rooms, disgusting food, and outrageous rates — Don Juan is about the worst pick in the D.R.
You Should Know: The Most Popular Countries for Sex Tourism Might Surprise You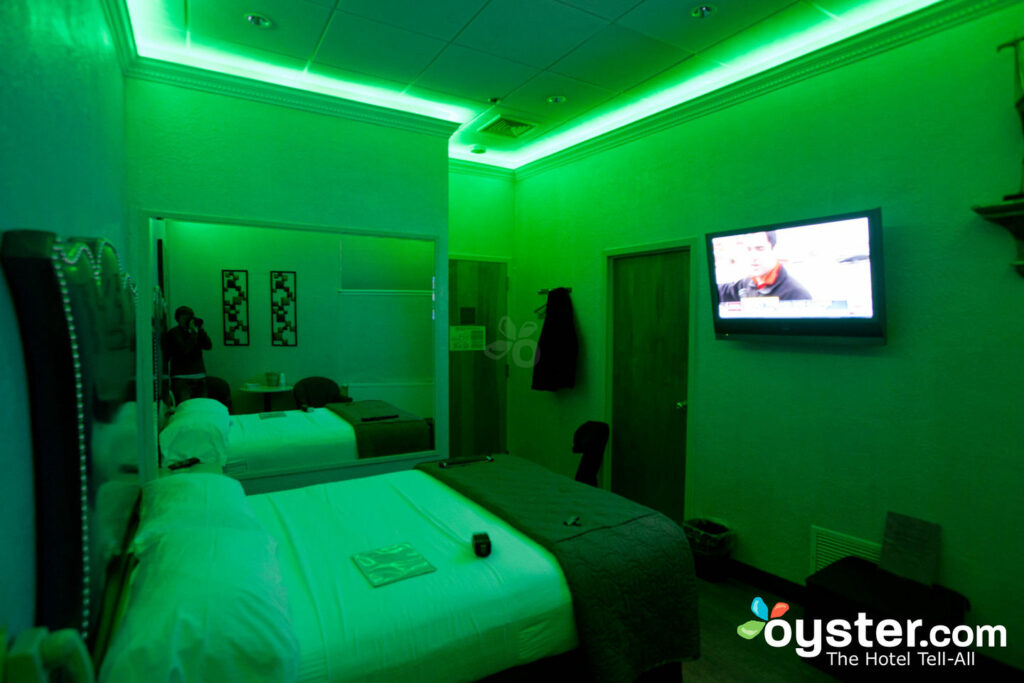 When it comes to hourly-rate hotels, very few are as heavy-handed with sexual overtones as the Liberty Inn. The experience starts with guests selecting their room type, checking in with the man behind bulletproof glass, and walking past the vending machine stocked with condoms and sex toys. It continues with the lewd drink in-room drink menu, six channels of free porn, romantic mood lighting, and provided "exercise pillows" to help guests…uh…work out. The hotel isn't nearly as flat-out dirty as one might expect, but it's hard to spend time there and leave without feeling slightly violated.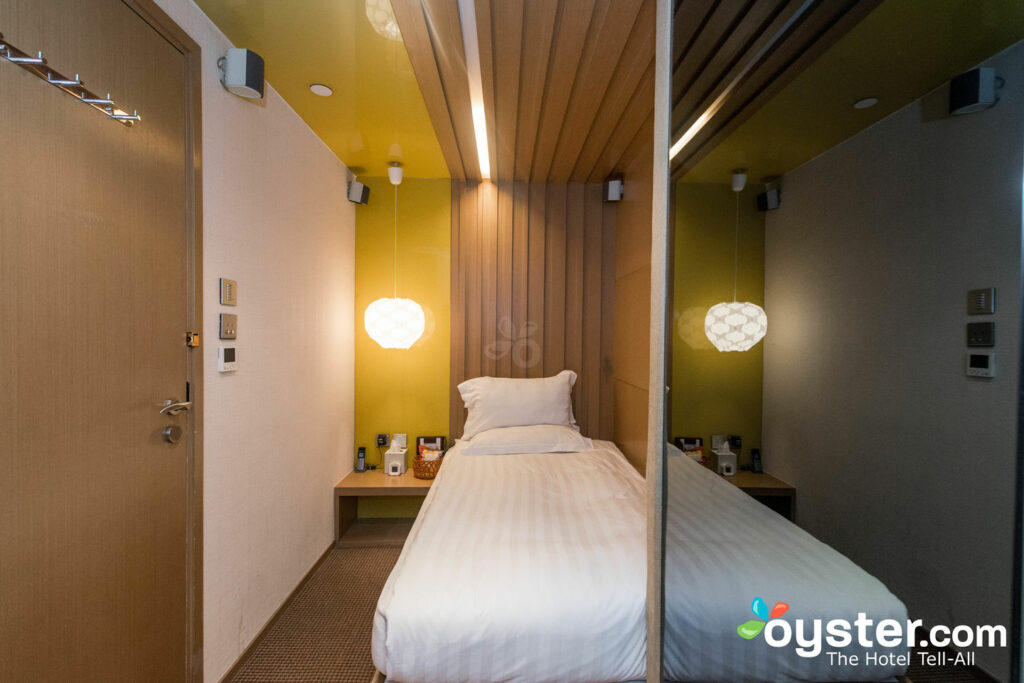 The Mingle Place On The Wing is a 47-room, value boutique hotel in the heart of Hong Kong island's busy Sheung Wan district. While in-room technology features are impressive — think Skype phones and free movies — most rooms are small and showing signs of wear. The Lite Room is particularly tiny, and the only window is a little square one in the bathroom. If you're going to stay here, spring for a Deluxe Room, which has more space and a bigger window.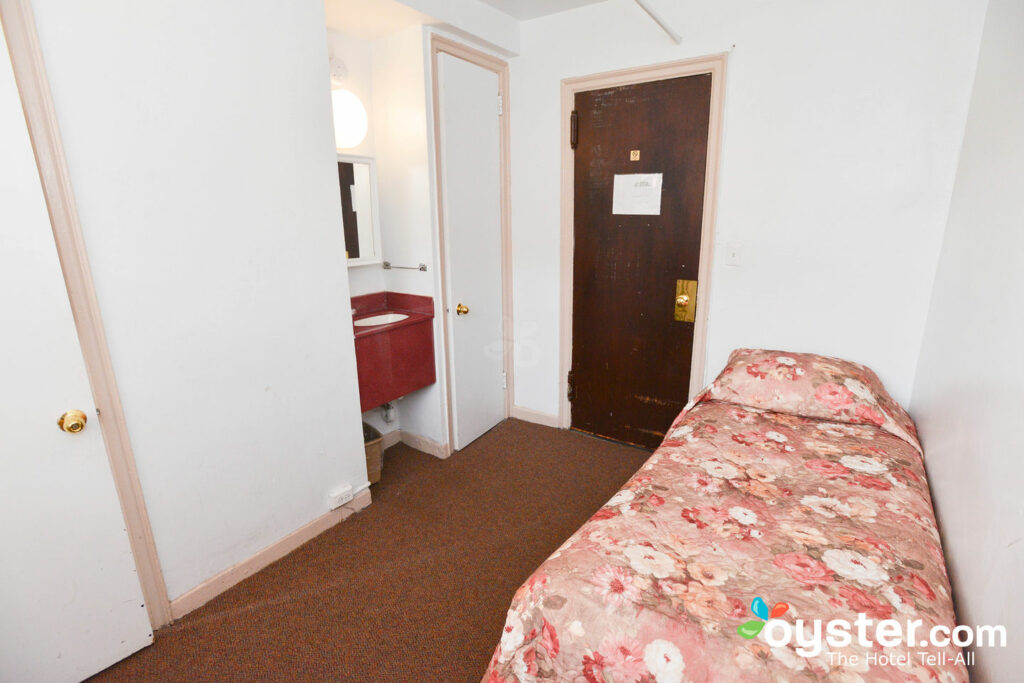 Yes, our final pick is another New York City hotel. The Riverside Tower is a budget hotel providing some of the best prices in town, with two-bedroom suites typically available for under $200. Although it has low rates, the Single Rooms are small and feature beds barely big enough to sleep one person. Rooms across the board show age and wear, with chipped paint, dated bedspreads, and ugly carpeting, but they're kept pretty clean. Still, if you sleep here, beware of claustrophobia and worn furnishings.
All products are independently selected by our writers and editors. If you buy something through our links, Oyster may earn an affiliate commission.