Memorial Day weekend is just around the corner, and with it comes the official kick-off of the summer season. When next Friday hits, thousands of beach-bound celebrators will clog the highways on their way to sun and surf. But while we love a good beach day just as much as the next patriot, this Memorial Day we're excited to try something inland. Join us in avoiding the crowds, uncovering new corners of America, and – of course – honoring our soldiers, with parades, festivals, and much more at these ten locales not on the beach.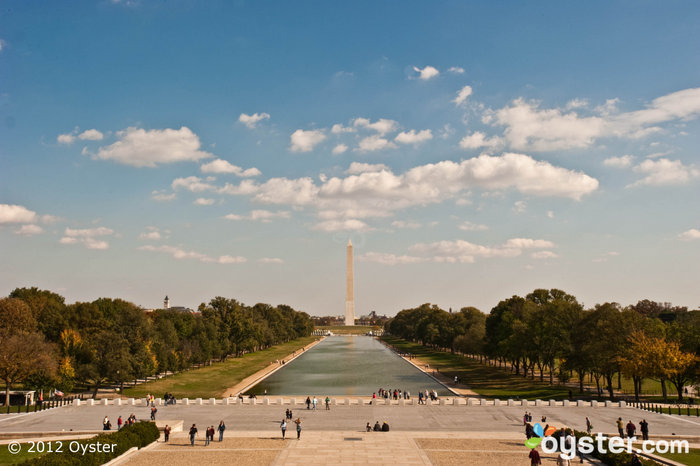 If you want to go hardcore patriotic, there really isn't any place better to be this Memorial Day than Washington, D.C. In addition to a variety of military ceremonies taking place around town, visitors can also attend the National Parade or the Rolling Thunder Motorcycle Rally (nothing like the wind in your hair, right?!). Or visitors can also opt to simply stroll through Washington's many amazing monuments — during the day or at night — and sample some of D.C.'s delicious culinary offerings.
STAY: The gorgeous, 317-room W Washington D.C. blends the new — fusion cuisine from Jean-Georges Vongerichten; a great spa and gym; Whatever/Whenever service — with the old — the property's historic Beaux Arts building dates back to 1917. Plus, you can see the Washington Monument from the hotel's hip rooftop lounge, POV, making celebrating in style easy.
If you're looking to party – and party hard – then Vegas is the obvious choice for a summertime weekend getaway. You can of course expect large crowds in Sin City during this three-day weekend, but what would Vegas be without the masses of pool-goers, booze-guzzlers, and daring gamblers? Pool parties on the Strip will be a priority to most visitors this Memorial Day, but there are also countless clubs, restaurants, bars, and shows to attend.
STAY: The Palms Casino Resort is known for its crazy parties and celebrity stopovers, so it's no surprise that the hotel is packing the pool over Memorial Day weekend with an impressive lineup of performers. Who will be performing has not yet been announced, but last year the likes of Wiz Khalifa, the Black Eyed Peas, and Ludacris graced the stage, so you know the lineup this year will be equally stellar.
For relaxed fun in the California dessert, Palm Springs can't be beat.
This resort city smack-dab in the middle of the California desert is an excellent getaway for some quality R&R found through golfing, art gallery browsing, and poolside sunbathing. The natural beauty here — including sweeping mountain vistas — is stunning, offering naturists plenty of chances to explore the desert landscape. Hiking is especially popular at the Indian Canyons, as is visiting sacred Native America sites. This Memorial Day, don't miss the Air Museum's annual flower drop, during which 3,000 red and white carnations are dropped from a B-25 Bomber in dedication to our servicemen.
STAY: If it has anything (and it has a lot), the Parker Palm Springs has style. Expect eclectic and 70s-inspired decor with a modern edge, and an entranceway that belongs on a movie set: It manages to be dressed-up glamorous and laid-back cool all at the same time. The rooms are just as impressive, with white brick walls, sexy white decor, and private balconies.
A rapidly evolving yet mellowed-out metropolis, Austin draws a diverse crowd – from inked artists to chic urban entrepreneurs. With its recent revitalization and growth, Austin gives visitors a little bit of everything: political hot spots such as the Governor's Mansion and the State Capitol, over 193 miles of scenic walking trails, plus a lively nightlife, tasty restaurants, and hip coffee pubs, congregated along Sixth Street. Visitors should also check out Austin's Lake Travis this weekend, where boating season is officially in full swing.
STAY: The 40-room Hotel San Jose sits at the center of Austin's SoCo neighborhood, a trendy area known for its great music. The hotel reflects its hipster surroundings by offering lots of cool stuff on loan: an excellent music library (both CDs and pre-filled iPods), a video collection, Polaroid cameras, bicycles, and even a Remington typewriter.
Once known as the epitome of the Old West – complete with gold mines and cowboys – Denver has morphed into a beautiful, cosmopolitan destination. The city offers plenty of attractions for families, including the Denver Zoo, Denver Museum of Nature & Science, and Denver Botanic Gardens. But it's an increasingly popular place for young twenty- and thirty-somethings as well; Denver's Downtown, or LoDo as the locals call it, is chock-full of shopping, entertainment, and restaurants. This Memorial Day, Denver Day of the Rock will transform the neighborhood's 16th Street Mall into a massive block party with live music, food stands, and beer gardens. Visitors can also check out the Downtown Denver Arts Festival.
STAY: The Oxford is one of Denver's most notable historic hotels, ideally located in the lively LoDo neighborhood and in close proximity to area hot spots. Many of the 80 individually decorated rooms include luxe touches such as claw-foot bathtubs, pillow-top mattresses, or bath butler service. The hotel offers ample entertainment with its beautiful two-story spa and The Cruise Room Bar, Denver's oldest bar.
St. Louis is a thriving Midwestern city, perhaps best known for the Gateway Arch — the Gateway to the West. St. Louis has plenty of historic character, and Forest Park is a major draw for locals and tourists alike with its ample grassy space, art museums, theaters, and golf courses. This Memorial Day, be sure to check out the Bluesweek Festival, featuring two days of blues, food, and cold beer at the Chesterfield Amphitheater. Shakespeare in the Park will also be having free performances of Henry V in Forest Park.
STAY: The Cheshire has long been a St. Louis institution. The classic lobby and cozy Fox & Hounds tavern are charming, both filled with British-inspired elements. Plus, modern additions — such as the chic outdoor pool and terrace, as well as luxe amenities in the rooms — add a dose of freshness to the boutique appeal.
Between the horse-drawn carriages, the colorful gardens, and the constant ocean breezes, Charleston exudes old-world romance. But many visitors also head to Charleston in hopes of exploring its numerous historical attractions. The Citadel, a historic military college, offers full dress parades that are free and open to the public every Friday afternoon, and various Civil War sites can be seen throughout the city and in the surrounding areas. Memorial Day weekend marks the official kickoff of the city's world-renowned Spoleto Festival, which brings 17 days and nights of theater, dance, opera, symphonic and jazz music, and more to Charleston's historic venues.
STAY: The 41-room Andrew Pinckney Inn, located within walking distance of Historic District attractions, is housed within two historic buildings dating back to the 1860s. Its decor incorporates both traditional Charleston details (such as original brick walls) and West Indies style. The hotel has few on-site features, but the attractive rooms, convenient location, and multiple freebies make it a good value.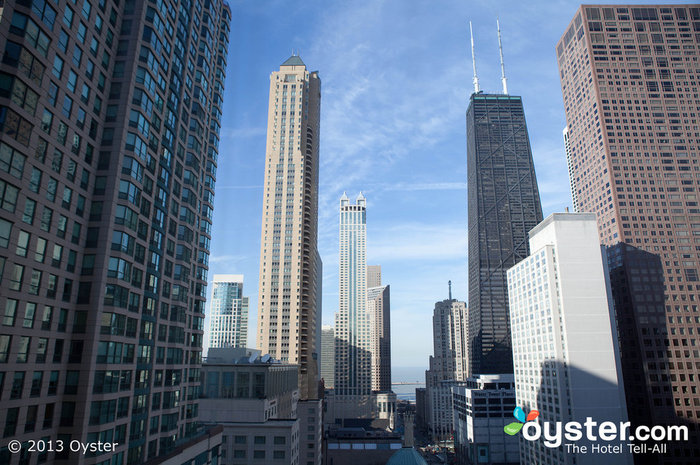 Even on its infamous windy winter days, Chicago has a lot to offer travelers. World-class museums, great parks, top-notch dining and shopping, and cutting-edge architecture make Chicago one of the most fascinating cities in the Midwest. Over Memorial Day weekend, check out the city's annual parade before watching the fireworks go off at Navy Pier in the evening. About 30 minutes outside of the city, the Westmont Red, White and BBQ festival will also celebrate with live music, chili tasting, and (of course) all-you-can-eat BBQ.
STAY: The James is one of Chicago's top luxury hotels, and is located in River North, a block from the Magnificent Mile. The public spaces are modern and sometimes quirky, while the 297 rooms are crisp and clean.
Wonderful restaurants, fabulous shopping, hundreds of arts and culture venues, world-class museums… There's more to do in Atlanta than many realize. Home to the world's largest aquarium, the new World of Coca-Cola, dozens of beautiful parks, and the High Museum of Art, the hometown of civil rights activist Martin Luther King Jr. is one of the most attractive cities in the region. The Atlanta Jazz Festival is always a popular event this holiday weekend, drawing crowds to Piedmont Park for free performances from top names in the jazz circuit.
STAY: The 127-room Ellis Hotel in Downtown Atlanta is located in a historic building that's thoroughly stylish and contemporary. Its charming lobby has fresh flowers and a cool light fixture installment, the restaurant serves delicious farm-to-table cuisine, and the rooms — though on the smaller side — are sophisticated.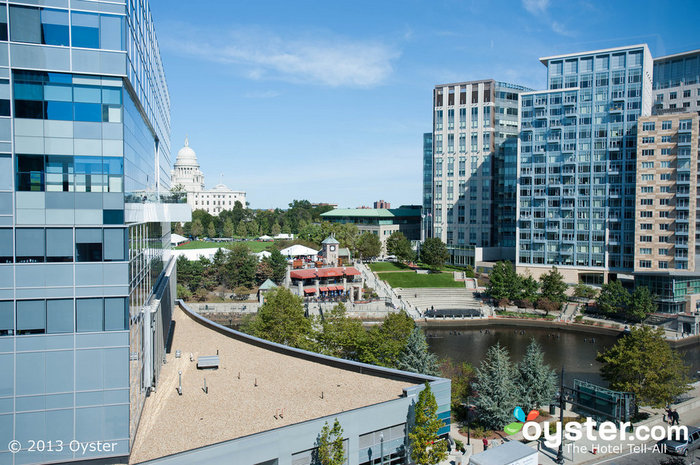 The "blink-and-you'll-miss-it" state capital has seen some serious revitalization over the years. Shopping centers and high-end boutiques are now main attractions in downtown Providence, a thriving artistic and creative community has brought with it music venues and theater productions, and the culinary scene in Providence is red hot; the city reportedly has more restaurants per capita than anywhere else in the country. Once the kitchens close, droves of students from nearby universities (Brown, Johnson & Wales and RISD are in the area) keep the city's nightlife bustling. The city's popular WaterFire event, with beautiful light instillations, will take place this Memorial Day weekend.
STAY: Christopher Dodge House offers a quaint, affordable bed-and-breakfast experience in Providence. The full daily breakfast is a nice perk, and the cute rooms are spacious and comfortable (though the bathrooms are on the small side). Details such as four-poster beds, fireplaces, and original tin ceilings from 1858 add historic charm.
RELATED LINKS:
All products are independently selected by our writers and editors. If you buy something through our links, Oyster may earn an affiliate commission.