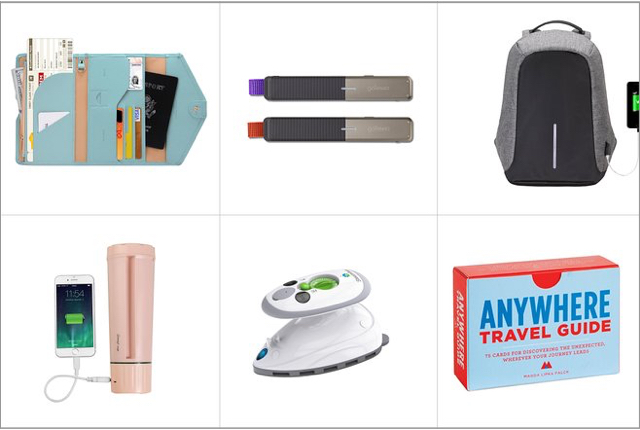 The holidays are approaching and the anxiety of finding the perfect gift for your loved ones is probably creeping into your chest. If you have a travel-loving friend or family member, don't fear, as we have you covered this holiday season. We've compiled a list of the best holiday gifts for travelers that are thoughtful, practical, and in some cases, just down-right cool.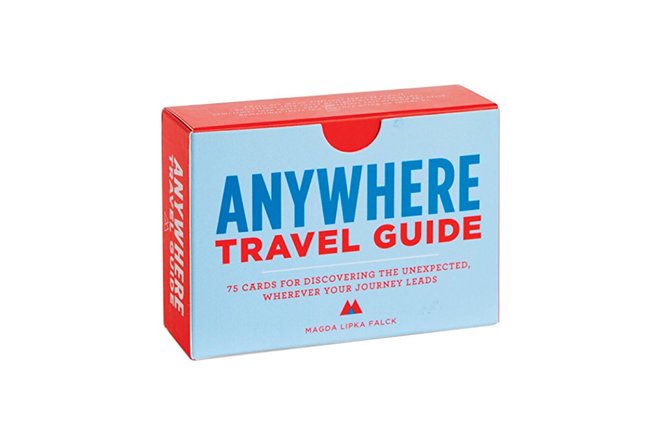 Traveling is all about exploring new places, right? Sometimes though, as travelers, we might have a few nerves when visiting a new city, or, alternatively, we've gotten very comfortable with a city we're super familiar with. Enter: Anywhere Travel Guide. This is a 75 deck of cards that will encourage the traveler in your life to open their horizons while traveling. The cards have different prompts from asking a local about their favorite places in the city to eating dessert for breakfast. It's a fun and whimsical gift and will definitely encourage those strict, itinerary-focused travelers to loosen up and see a place in a whole new light.
It's not easy to keep everything in place while traveling. Receipts get lost among bags, and your boarding pass, well, who knows if it will make it to the gate or not! A travel wallet is a practical gift idea for your loved one, especially if it's the Zoppen Multi-Purpose Tri-Fold Wallet. Not only does it come in multiple colors, but it protects from identity theft with RFID blocking shield material. We love how there's a pocket for everything in this travel wallet, too — for a passport, boarding pass, credit cards, IDs, SIM card, coupons, cell phone, coins, a key, and a pen.
Travelers often love to document their trips, whether it be through scrapbooks or by posting pictures on Instagram, which is why the Landmass Scratch Off World Map Poster is a cool present. This full-size poster is a map of the world with a gold foil over each country. Scratch off the foil after visiting that country, and there's a fun color underneath. Eventually, travelers can hope to scratch off every country for a full colored map. It also features the flags of countries, which can be scratched off, too. The coolest thing about this map is that the manufacturers send 10 percent of profits to National Geographic and Fund for Education Abroad.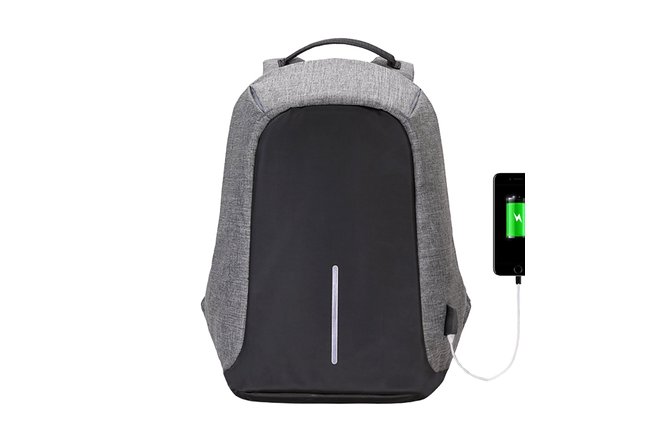 Many travelers love the ease of wearing a backpack while traveling, but worry about the safety of it, as they can't see what people are doing behind them, which is why the Anti-Theft Travel Laptop Backpack is a perfect gift. The stylish black or gray-and-black exterior is waterproof and dust proof, and there are multiple functions like a hidden zipper that thieves can't easily find. There's also an external USB charging point that allows you put your charging bank inside the backpack. With multiple compartments inside to organize and a promise to fit any 15-inch laptop on the market, this backpack is a top-quality present.
Staying hydrated is important when you travel, but with the Smart Drink Cup Water Bottle, your traveling friends will be able to do so much more than just fill it up with H20. That's because the Smart Drink Cup Water Bottle also doubles as a Bluetooth speaker and a portable phone charger. There's even a cool notch in the water bottle holds your mobile phone so you can watch movies and such. Oh, and it holds 570 milliliters of water!
Remember the days of carrying around two or three disposable cameras on vacations? With cell phones having great cameras these days, we don't have to do that. However, the problem with cell phones is they aren't quite as good as true DSLRs. The Apexel Telephoto lens kit for mobile phones is a perfect gift to help your travel loved ones take high-quality photos on their trips. There are four lenses in the kit, including a telephoto lens with manual zoom, a fisheye lens, a macro lens, and a wide-angle lens. We also love that this kit comes with a tripod and phone holder so that travel lovers can set a timer on their phone and get themselves in a cool shot.
Show your friend that you really love them this holiday season by gifting them with a sterling silver compass necklace. It's small and petite, making it great for layering and the perfect accessory to go with any outfit. The chain is dainty, and if it breaks, the manufacturer promises to replace it. It also comes in an adorable box that reads "Enjoy the Journey," which is the perfect reminder for any traveler.
A jacket is a must-have for any trip, as you never know when nights out or planes will be too chilly to handle. But what if a jacket was specifically made with travelers in mind? The XY37 Travel Jacket Hoodie for men and women is pure travel ingenuity. There are ten pockets that carry everything from phones to passports to tablets to even water bottles! It also includes a built-in travel pillow that can be blown up. The adjustable eye and face mask and gloves are practical features against cold weather. It's a no-brainer type of gift. All you have to ask yourself is does your travel lover want it in black or navy?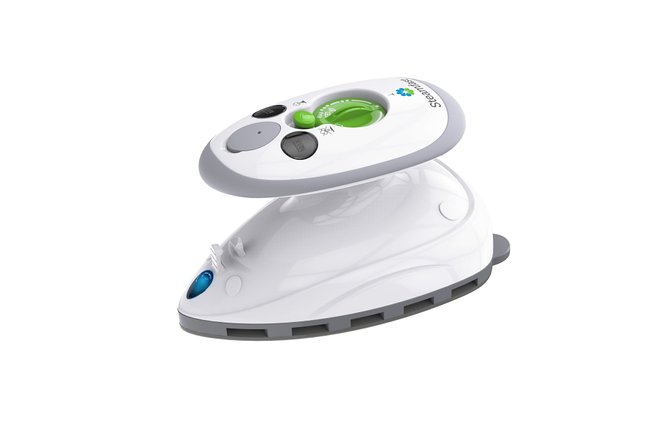 As any traveler knows, packing is a struggle. To maximize the space in your bag, travelers often have to roll their clothes, and sometimes they just come out wrinkled. Unfortunately, we don't all stay at hotels that provide irons, and, let's be honest, ironing is clunky and time consuming. This holiday season buy your travel buddy a mini travel steamer, the smallest one on the market, in fact. The Steamfast SF-717 will remove wrinkles from almost any fabric after just taking 15 seconds to heat up. It has the options to be a dry iron or steam iron, as well, so you can take the old-school route if you'd like. With dimensions that are only 3.1 x 2.9 x 5.3 inches, it'll barely take up any room in a suitcase, making it the perfect travel gift.
Traveling comes with its drawbacks, like sometimes visiting areas with poor cell and text reception, and this can get scary in terms of emergency situations. Make sure you always stay connected with your traveling loved ones by giving them a GoTenna this holiday season. GoTenna allows travelers to send texts and GPS locations when there's no Wi-Fi or cell coverage available (though you'll want to read the fine print for more details). Paired with a GoTenna app, travelers are able to send messages and group chats to other GoTenna users nearby in case something might happen. There's also free offline maps with the app. Each box comes with two GoTennas, making it perfect for groups who might take different paths while hiking in remote areas.
You'll Also Like:
Oyster.com is a participant in the Amazon Services LLC Associates Program, an affiliate advertising program designed to provide a means for sites to earn advertising fees by advertising and linking to Amazon.com.
All products are independently selected by our writers and editors. If you buy something through our links, Oyster may earn an affiliate commission.