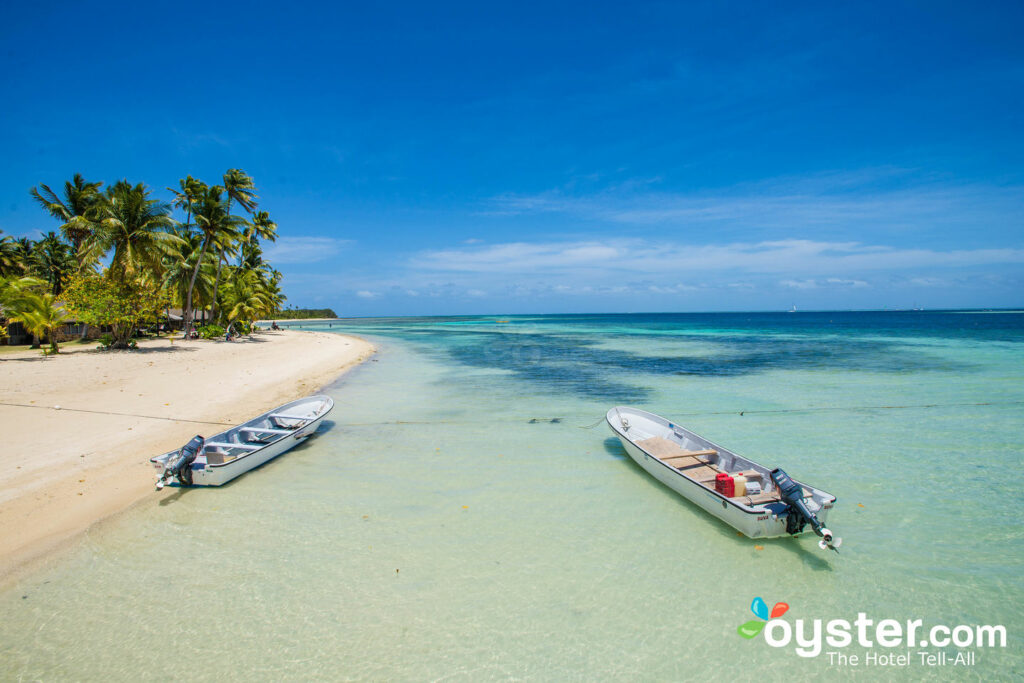 Far-flung Fiji is about as close to paradise as it gets. Even the word itself, with its cheerfully dotted letters, is aesthetically (and phonetically) pleasing and will likely conjure up exotic tropical fantasies of flitting off to the South Pacific, and perhaps never looking back. This archipelago of more than 300 islands (only about one-third are inhabited) offers plenty of palm-fringed white-sand beaches, crystal-clear turquoise water, and gorgeous mountain backdrops, not to mention the occasional seaplane in the distance for ultimate pinch-worthy moments.
Yes, Fiji is the destination of choice for thousands of honeymooners, backpackers, and families each year. While many head for Viti Levu, the biggest and most populated island with more options, conveniences, and culture, the outer islands have fewer crowds. But there's much more to know beyond that. Here are 10 things every traveler should keep in mind before packing their bags and visiting Fiji.
1. Fiji is ideal for budget travelers.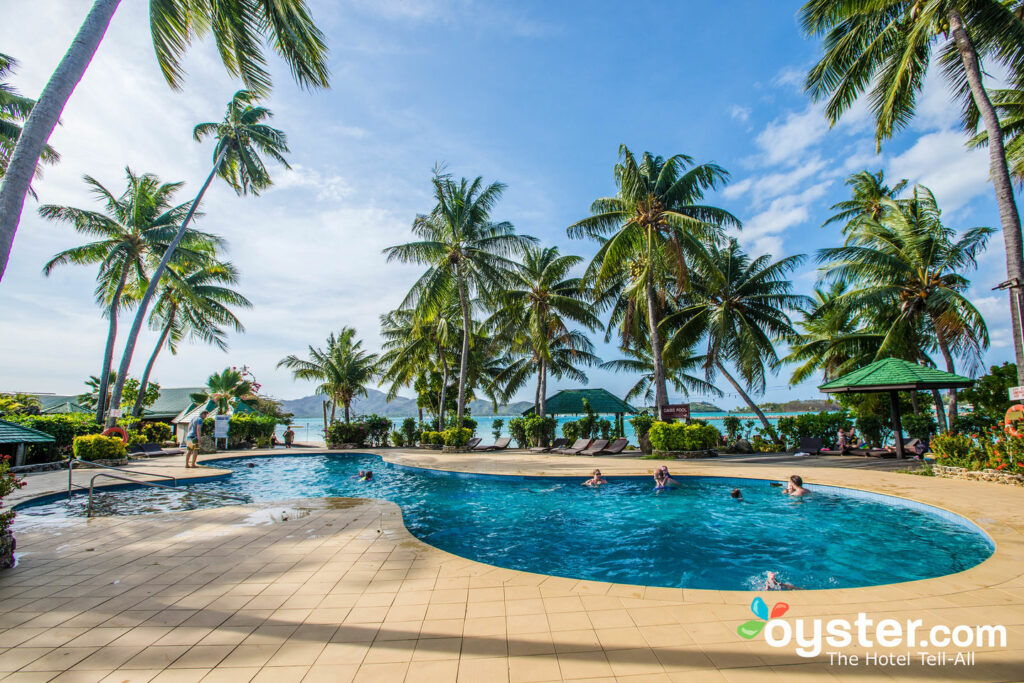 Americans may presume any destination in the South Pacific is a pricey once-in-a-lifetime splurge (much like Bora Bora). But here's the secret: Fiji is actually much more affordable than you think. This is a major destination for divers, honeymooners, and families — many that come from Australia and New Zealand (it's like their Caribbean!) — and there are plenty of family-friendly three-star resorts, like Plantation Island Resort as well as simple bures (traditional thatched huts). There's even a wide range of fun backpacker hostels — especially at Wailoaloa Beach and the Yasawa Islands — making it a popular stop on the round-the-world trip. Of course, it's not all budget-minded and the range of options is huge. Fiji has plenty of four- and five-star resorts, and is also known for its luxurious private-island retreats, spas, and opulent villas with private pools.
2. You'd be hard-pressed to find a more welcoming country.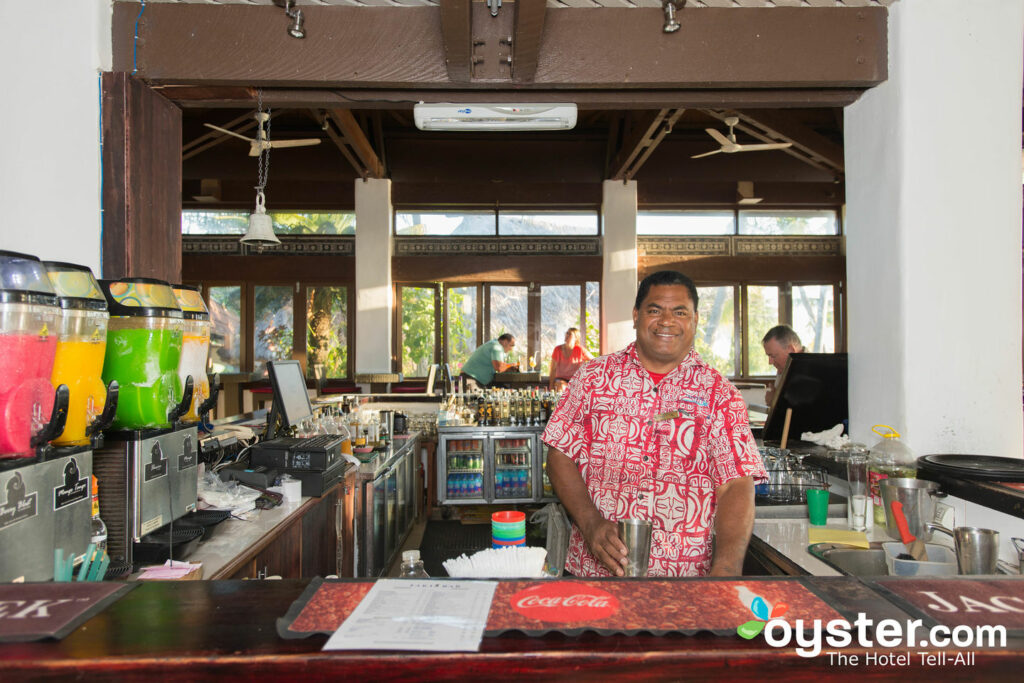 If you've ever traveled to Hawaii and felt unwelcome by some locals (don't even think about catching their waves!), then prepare for the opposite affect in Fiji. It's common for guests to be greeted with an exuberant greeting called "Bula!" These peaceful, spiritual, and slow-paced islands (there's a reason you'll learn about "Fiji time") are home to tight-knit communities. Pass through them and you'll see dazzling smiles and friendly waves, despite the fact that many regions are poor and lack basic services. Fijians are famous for their hospitality and warmth, which makes it easy to make new friends and immerse yourself in local culture. Not only that, but they are not judgmental of other people and will rarely express a negative opinion. Most Fijians try not to worry about the problems of the world and think very little about the importance of money; in turn there's very little crime.
3. They drive on the left (and expect manual transmission).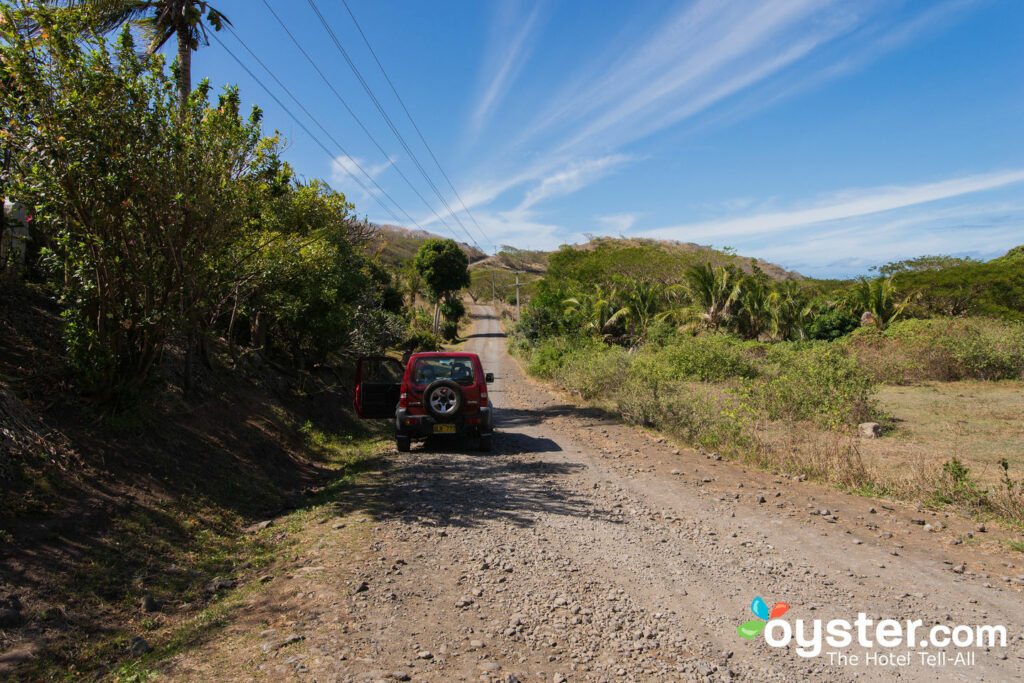 If you're planning to explore the biggest island, Viti Levu, keep in mind that folks here drive on the left. After all, nothing is quite as adventurous — especially for an urbanite who doesn't own a car — as realizing that you'll not only have to drive on the opposite side of the road, but that you also might be given manual transmission — meaning, the stick is also on the left hand side of the driver's seat. Prepare for some awkward stopping and starting, as you'll have to get the hang of things before delving onto congested Nadi roads, especially during rush hour. That being said, if you're heading outside of town, the drive from the airport gives travelers a glimpse into the "real" Fiji, as it passes several villages filled with friendly locals and livestock, plus offers scenic views of mountain ranges and blue water. The roads can be quite rugged, and precise driving directions are necessary before arriving, as some hotel's remote location will certainly throw newcomers for a loop.
4. There are microclimates.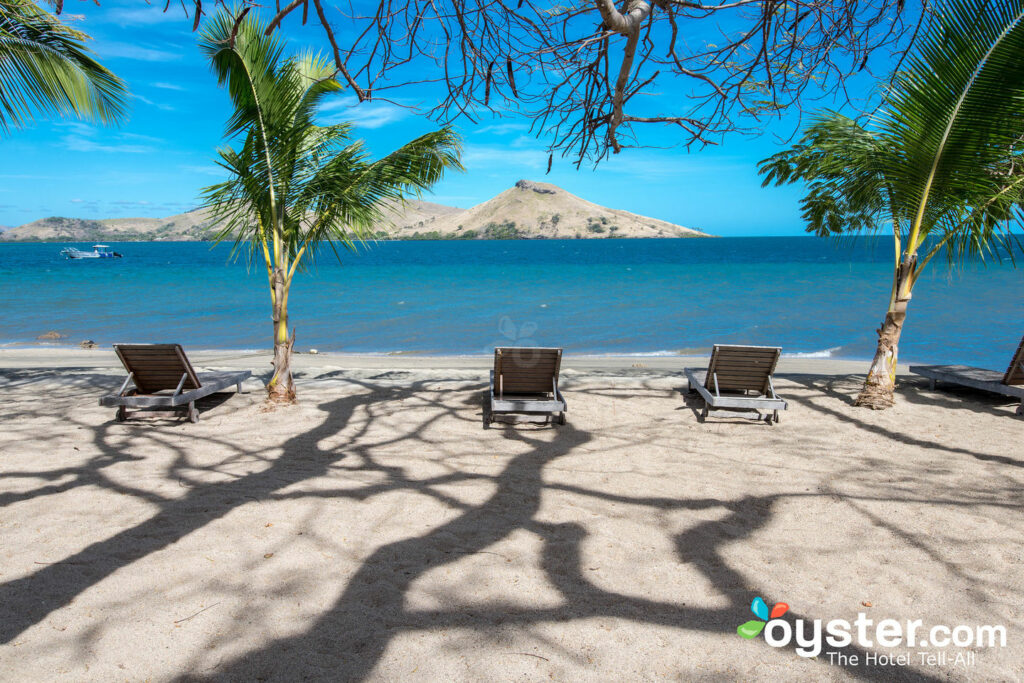 Though balmy tropical temperatures prevail year round in Fiji, weather varies throughout the islands, as different regions have their own microclimates. Northern Fiji has more areas trending toward a rainforest climate and can be lush and humid. Southern Fiji has a slightly drier climate. As for the main island of Viti Levu, it could be raining and cloudy on the east coast near the capital of Suva. However, drive three hours north, and you'll land in the driest part of the island, nicknamed the Sunshine Coast. As a general rule, the eastern side of the island experiences heavy rainfall, while the western side is noticeably drier. Also a good bet are the Yasawa Islands — the sunniest and driest destination in Fiji — as well as the Mamanuca Islands, where the weather is ideal for enjoying outdoor water sports and relaxing in the sun.
5. You can participate in kava ceremonies.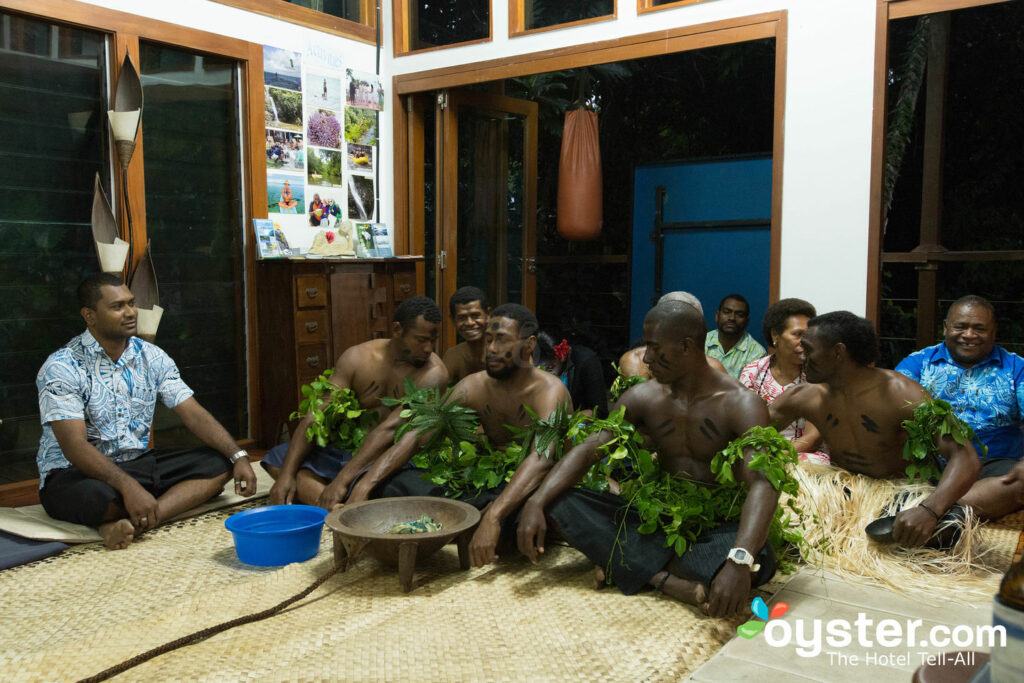 Kava (also known as yaqona) ceremonies are as much a part of the tourist scene as they are a local ritual. This social gathering brings people together to drink a mildly narcotic drink made from mixing powdered root of the pepper plant with water. This results in a numb feeling around the mouth, lips, and tongue, and ultimately, a sense of relaxation. Half-coconut bowls are passed to each one in the room, individually. The receiver claps their hands once and says "Bula!" before drinking the bowl in one gulp. It tastes like muddy water, but you'll soon get a sense of calm and well-being. Since these ceremonies are often held on a weekly basis at hotels and resorts (and villages), this is a great way to meet fellow travelers as well as locals who are proud to show off their culture.
6. There's a history of cannibalism.
Despite the friendliness noted above, cannibalism has a long history in the Fiji (formerly known as the Cannibal Isles). In his travel guide to Fiji, author David Stanley wrote, "It has been said that the Fijians were extremely hospitable to any stranger they did not wish to eat." Fiji's cannibalistic history is no secret, and according to the Fiji Museum, archeological evidence suggests that the practice of consuming human flesh here dates back over 2,500 years. When Christian missionaries arrived in Fiji, cannibalism supposedly ended, but not before Reverend Thomas Baker, a Methodist missionary from England, was killed and eaten in 1867 in the village of Nabutautau on Viti Levu. Cannibalism or not, locals have stories to tell, so don't be afraid to ask. For instance, the staff at Bounty Island Resort (pictured here) will often talk about the history of the island with guests — supposedly mysterious unmarked graves of U.S. Naval officers are located somewhere on the island, but no one knows where.
7. When visiting a village, you should present a gift to the chief.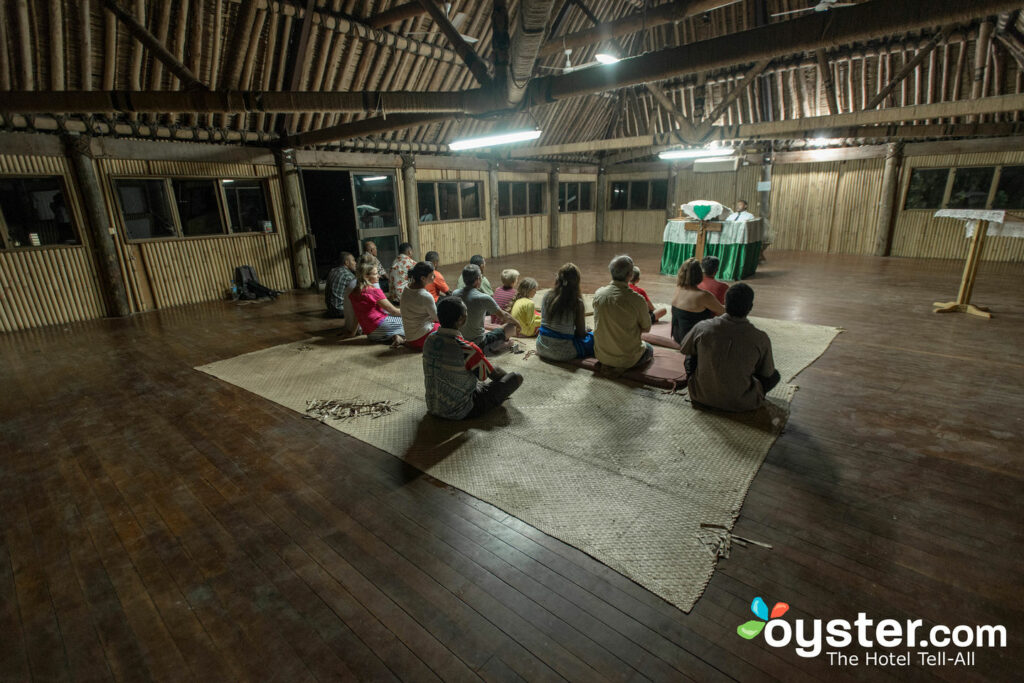 Today, nearly half of Fiji's population is made up of immigrants from India, Southeast Asia, and China (as well as other South Pacific nations). But Fijian villages are most widely celebrated for their culture, and visitors are encouraged to participate as long as you follow simple etiquette. This will certainly enrich your travel experience. Most resorts also offer village tours, including a trip to a local school (bring school supplies from home!), craft markets, or simple yaqona ceremonies. The best tours visit the more remote, traditional villages and are often combined with adventure activities such as rafting or kayaking. Religious or not, you can (and should!) attend a church service when possible, since many aspects of Fijian life revolve around the church. For a more immersive experience, consider staying overnight at a village homestay, which involves staying with a family, usually in a traditional bure. Regardless of the length of your stay, you should present the village elder with a gift, like kava root. Do not wear a hat in a village, as it is considered an insult to a chief, and do not wear shoes in people's houses. It is also considered an insult to touch someone's head.
8. Denarau, though convenient, lacks the best beaches.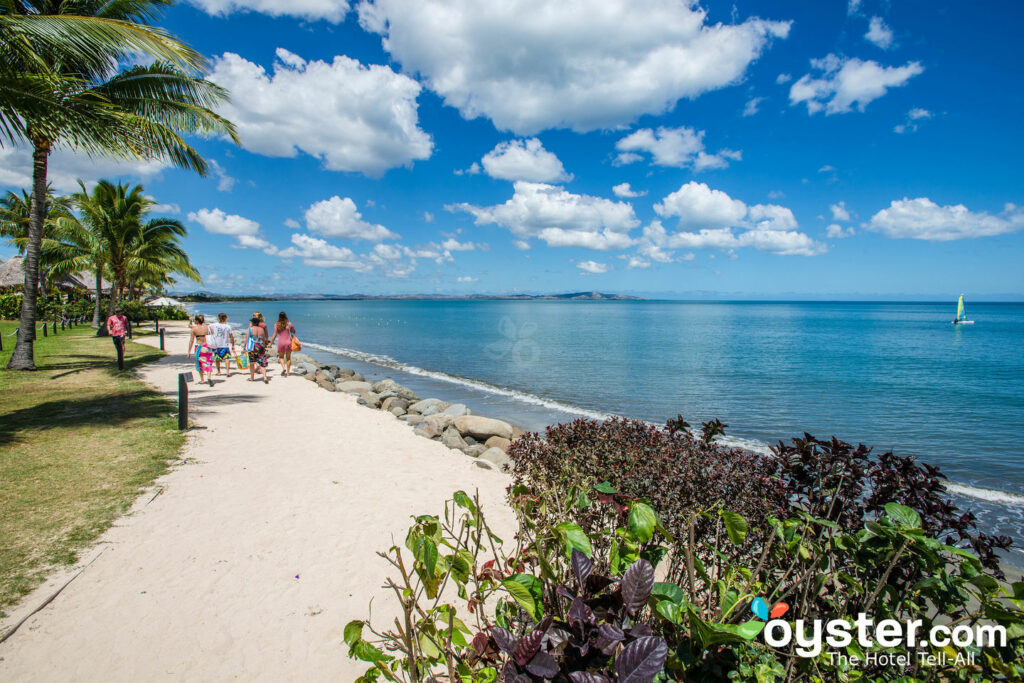 Sure, Denarau is the most convenient and tourist-friendly spot closest to Nadi International Airport (and Port Denarau), with several large-scale American chain resorts like Radisson, Westin, Hilton, Sheraton, and Wyndham. Truth be told, though, Denarau is a man-made island, so the white sand has been imported. As is the case with many resorts on the island (Sheraton Fiji Resort is an exception), there's a rocky barrier to protect the land from erosion, which guests have to walk over to get to the water. The beach tends to be narrow, but the water here is calm — excellent for swimming and water sports. Plus, most resorts provide free kayaks and stand-up paddleboards. Sun loungers and big cushions under palapas are also available for those that don't want to go in the water. The western vantage point of many resorts also allows for gorgeous sunset views, which occur during fun torch lighting ceremonies (an evening ritual with live music). For those who want more authenticity and natural white sand beaches should head to the outer islands.
9. There are some serious adventure sports.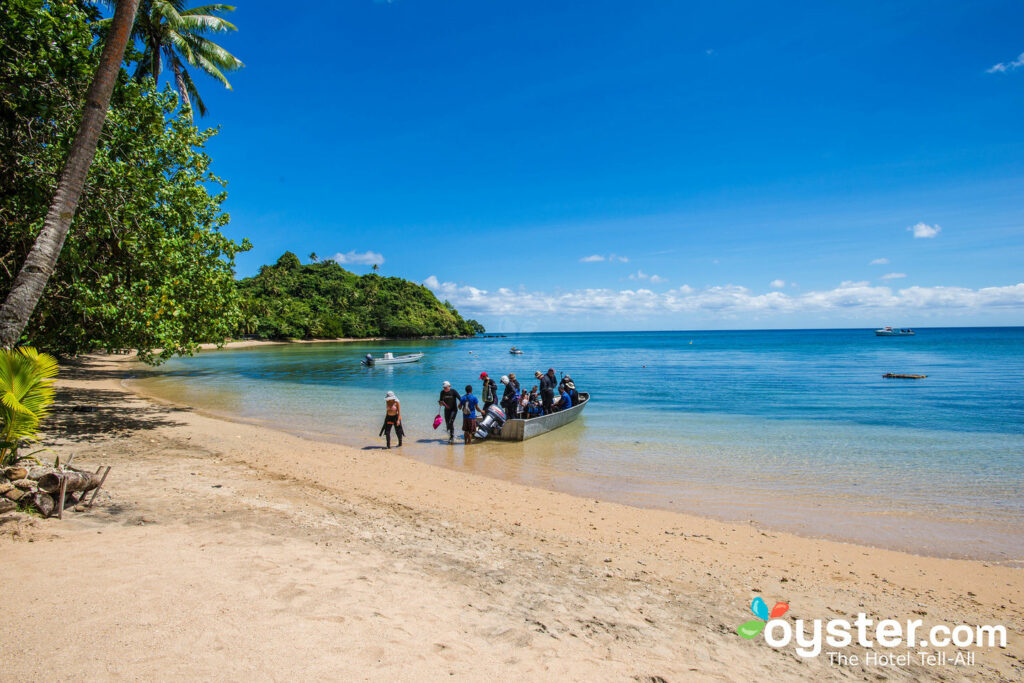 It's not all about relaxing on the beaches with a kava buzz. Close to shore is one of the best coral reefs, thriving with colorful marine life. Here, visitors have access to some of the world's best snorkeling and diving with more than 1,500 species of fish. In areas like Rakiraki, the reefs are some of the healthiest in the world, with very little pollution and few boats. Beginner divers can get certified and explore shallow waters, while more experienced divers have their pick between more than 50 dive sites (most are within a 20-minute boat ride). Kitesurfing is also popular in this part of Viti Levu due to South Easterly trade winds and some resorts offer one-on-one instruction. In Beqa Island, off the coast of Pacific Harbour, the standout aspect is the opportunity to see tiger sharks (uncaged), though sometimes guests will only encounter bull, reef, and nurse sharks. If you surf, some of the legendary breaks like Swimming Pools, Restaurants, and of course, Cloudbreak are accessible (Fiji's 2010 "Surfing Decree" allows anyone to surf anywhere in Fiji waters.) The staff at Matanivusi Surf Resort knows the best breaks depending on the time of year and weather, and for the proper skill level. For instance, 20 kilometers from this small eco-friendly hotel is the world famous Frigate Passage — one of the most sought-after spots in Fiji. While many waves require a reasonable skill level, novice surfers can sign up for instruction lessons with qualified coaches.
10. Fijians love to sing.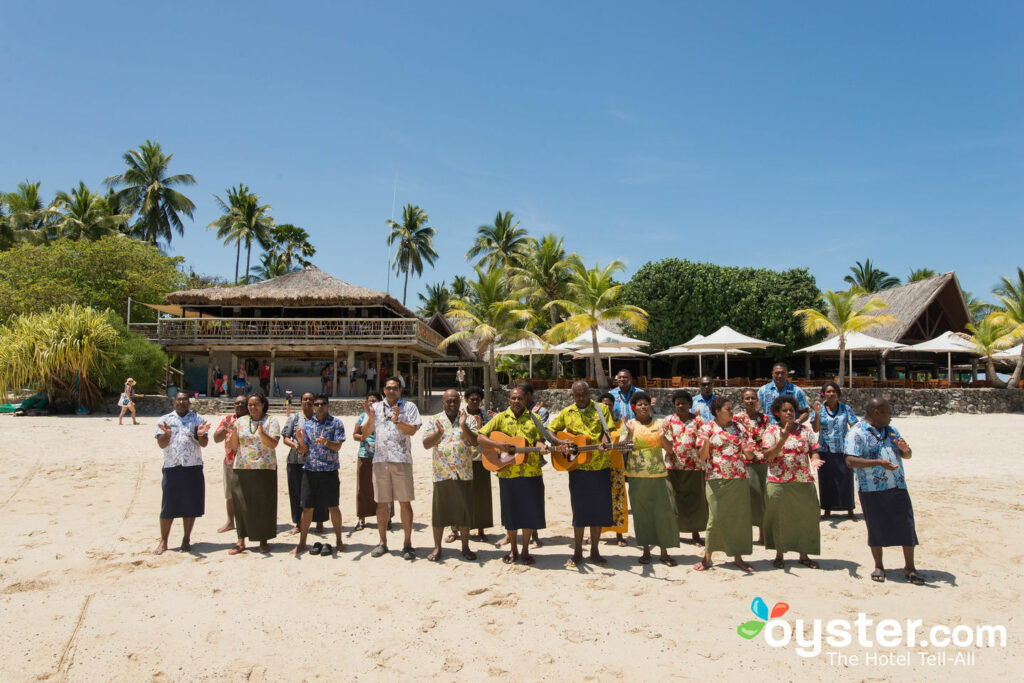 Music is a big deal in Fiji. Visitors will experience this first-hand when shoring up to an outer island as a boisterous crew of staff sings and claps during the welcome ceremony. It doesn't stop there: live music sing-alongs are offered during dinner, after dinner, in church services, and pretty much anywhere locals can break out into song and whip out the guitars. (If they find out you are from New York City, you may be repeatedly asked if you've been to the Brooklyn Tabernacle Choir.) Whether you're musical or not, it won't be long before you're clapping your hands and humming along to the fast-paced Fijian tunes. Just prepare for tears when you're leaving and hear Isa Lei, Fiji's beautiful farewell song. Most every hotel, resort, inn, and village will sing this upon your departure, followed by a flurry of hugs and handshakes. It expresses your host's love for you and their sorrow at seeing you go. As you wipe your cheek, this will be the moment when you promise yourself a return trip!
This luxurious five-villa Tadrai Island Resort (managed by Hilton) has a stunning natural location in the Mamanucas Islands — 15 miles off of Fiji's mainland. Opened in 2014, the adult-only hotel attracts honeymooners and couples with big budgets who want a quiet, personalized stay. Rates include memorable meals and beverages at the stylish restaurant and bar, where guests will be taken care of by a small but doting staff. Villas are well-equipped with minibars, iPads, and plunge pools, plus have stunning ocean vistas.
Take a dip in style on your Fiji trip with a sustainable swimsuit from Reformation.
You'll Also Like:
All products are independently selected by our writers and editors. If you buy something through our links, Oyster may earn an affiliate commission.