It's not as frequented as the Grand Canyon or Great Smoky Mountains, but Glacier National Park is one of the most spectacular spots in the United States. Packed with beautiful landscapes in Montana's Rocky Mountains, and bordering Canada, the park is an outdoor enthusiast's dream. But before you start packing your hiking boots and tent, here are 10 important things to know before you visit.
1. The natural wonders are plentiful and magical.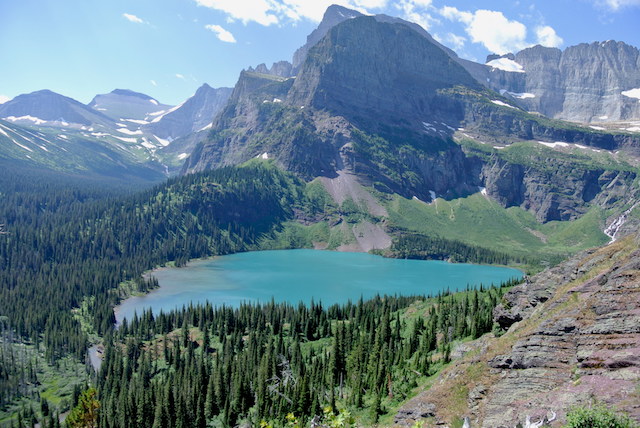 The natural beauty here is immense and completely surrounds visitors while they're exploring the park's 1,600 square miles. Snow-capped mountains, pristine blue lakes and glaciers, flowing waterfalls, and swathes of colorful wildflowers are just some of the eye-catching geologic features travelers will encounter. Pictures hint at the majestic landscape, but this is one place where you have to see it to believe it.
2. Climate change is rapidly affecting the landscape.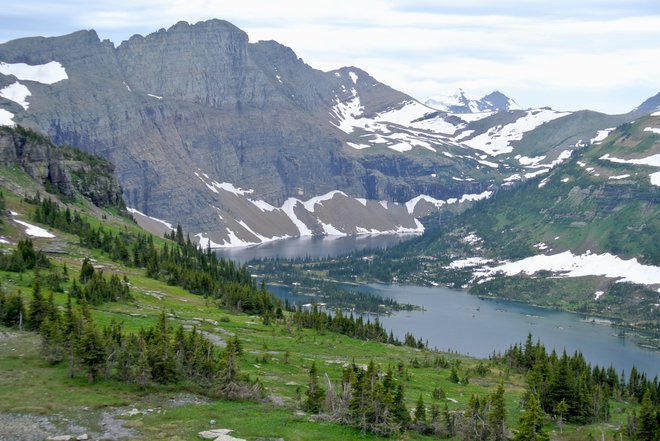 Unfortunately, some of these wonders are in danger of disappearing due to climate change. You've probably heard of the striking stats related to the park's glaciers — of the estimated 150 glaciers that existed in 1850, only 26 (by definition, glaciers must measure at least about 25 acres) remain today and they're rapidly melting. United States Geological Survey scientists have estimated they will be gone by mid-century. Additionally, due to lower water levels, vegetation, wildlife, and water-based species will all be negatively impacted.
3. The main road may be closed until July.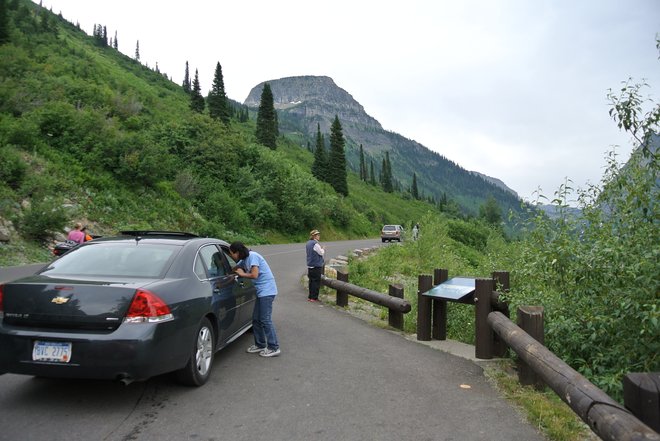 In 1932, Going-to-the-Sun Road was completed, allowing visitors to traverse the 50-mile width of the park on a two-lane highway. It crosses the Continental Divide at Logan Pass and goes through most of the park's various terrains. While the road is narrow and a bit white-knuckle-inducing at points, it has scenic viewpoints where visitors can pull off and enjoy the sensational vistas. However, depending on snow levels, the road may not open completely until July, and it generally closes in October. Travelers can check the park's website for daily road closure information. Also, those who don't want to drive themselves can take the free hop-on, hop-off shuttle that operates from July to September.
4. Wildlife is on display.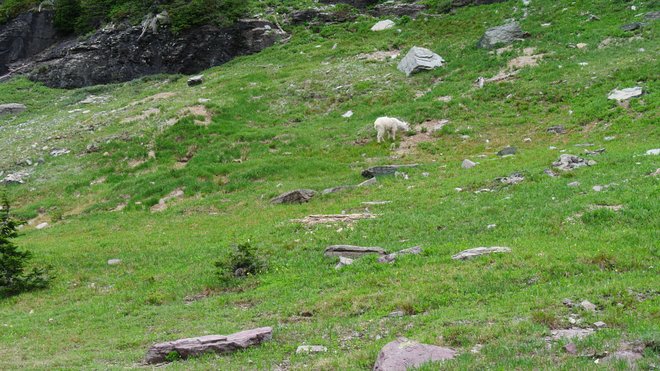 Although many visitors may be more interested in spotting the park's grizzly and black bears, the park's official symbol is actually the mountain goat. People are more likely to see these white animals than the elusive bears, lynxes, and mountain lions that call Glacier National Park their home. In fact, The New York Times recently wrote about why you may encounter goats on your trail — the creatures love the salt found in urine from hikers and where there are lots of humans, there are few predators.
But, taking safety precautions is paramount. Particularly for those hiking in less-trafficked areas or in groups under four, knowing bear and mountain lion safety is critical. Clapping often and talking can keep bears at bay. We also recommend carrying a can of bear spray (non-toxic aerosol spray that temporarily incapacitates the animals), in case of an aggressive encounter. Visitors should always be aware of what to do in the event of an animal run-in and read the park's guidelines for viewing wildlife.
5. Water is the number one cause of fatalities.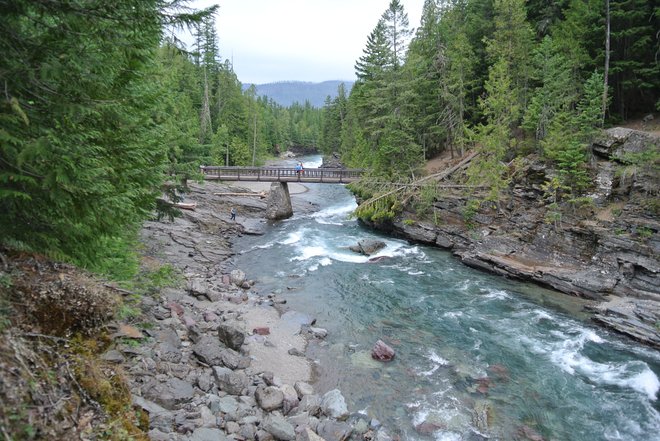 Bear attacks may garner a lot of attention when they occur, but the number one cause of death at the park is actually water. In fact, there have only been 10 fatal bear attacks in the park's history. Instead, it's the swift, frigid streams, cold lakes, and deep glaciers that can cause death by hypothermia and drowning. With 563 streams, 26 glaciers, and 762 lakes inside the park, there's a lot of potential for water-based accidents. Avoid slippery rocks and logs, don't wade in fast streams, and wear a life jacket when on boats or kayaks to keep yourself safe.
6. There are a wide range of hiking trails.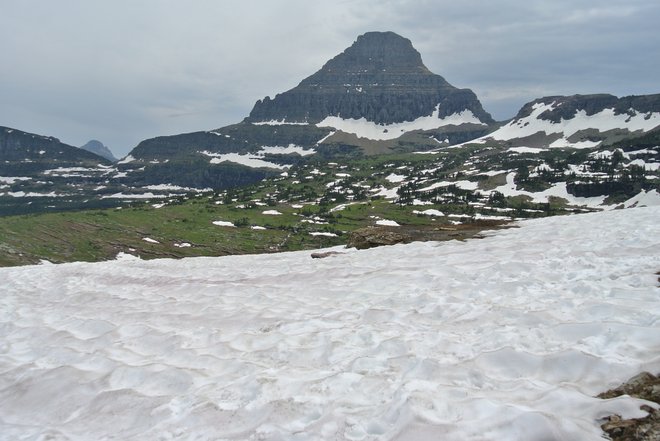 Whether you're looking for an easy, difficult, popular, or quiet hike, there's a trail for you. Glacier National Park has 151 trails, categorized into five districts and measuring a total length of 745.6 miles. The Hidden Lake Overlook trail begins at Logan Pass, which is the highest reachable point by car, making it a common pick for those driving Going-to-the-Sun Road. It's a fairly easy and quick, 1.4-mile (one way) hike with an overall elevation gain of 460 feet. The only treacherous point was a slippery stretch of packed snow where I witnessed many people ill-dressed in flip-flops falling.
Meanwhile, the Grinnell Glacier trail measures 5.3 miles (one way) and has an elevation gain of 1,600 feet. Given that this hike requires nearly a full day, you may not encounter many crowds on the trail. But no matter where you are in the park, multiple trails with gorgeous surroundings are easily accessible.
7. Accommodations range from campsites to pricey hotels.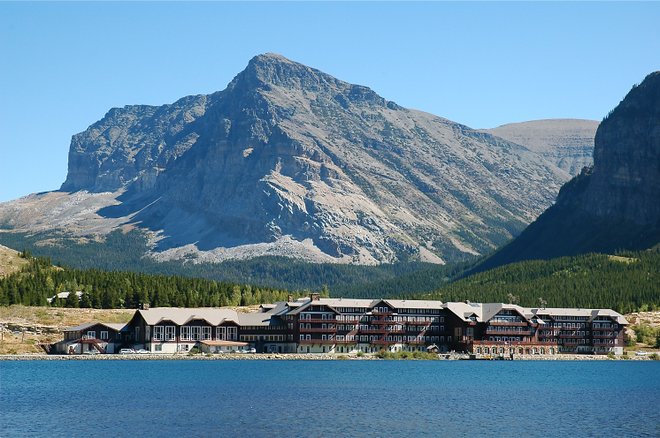 Camping enthusiasts and budget travelers can stay at one of 13 campgrounds ($10-30) throughout the park. Some can be reserved, while others are on a first-come, first-served basis. Most have individual fire pits, bathrooms, and disposal sites, but some lack water and toilets. For those seeking home comforts, there are a limited number of hotels, motels, inns, and chalets available. Many Glacier Hotel has gorgeous vistas of Swiftcurrent Lake, while Lake McDonald Lodge is a rustic space with cozy rooms. Wherever you want to stay though, be sure to reserve well in advance (except for campsites that don't allow bookings), as they fill up fast, particularly during peak months of July and August.
8. Summers, unsurprisingly, are peak tourist season.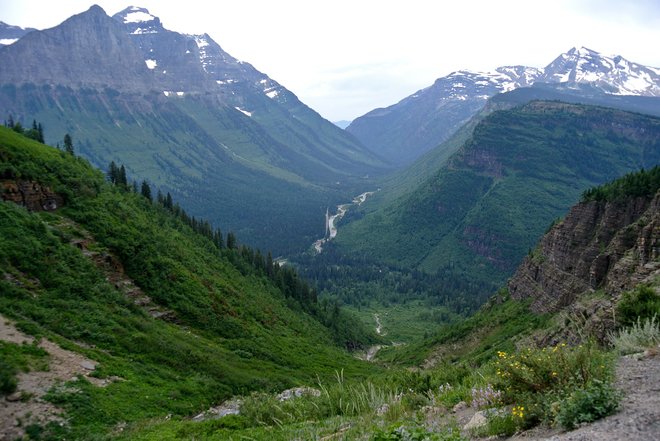 Glacier Park is open 365 days a year, but the majority of visitors come during the warm summer months. In 2016, the park saw 2.9 million recreation visitors (up from 2.3 million in 2015), of which around 1.5 million came in July and August, according to the National Park Service. To compare, 31,000 visited in November, 21,000 visited in March, and 183,000 came in May. July 2017 stats showed that there was a 23 percent increase in visits, with over one million people coming to the park.
Summers are almost certainly the best time to visit, as the weather is pleasant, roads are open, and trails can be easily traversed without snow. That said, visitors should expect popular areas of the park, car lots, and roads to be busy. Additionally, many campgrounds are completely full by 9 a.m.
9. There's more to do than hike.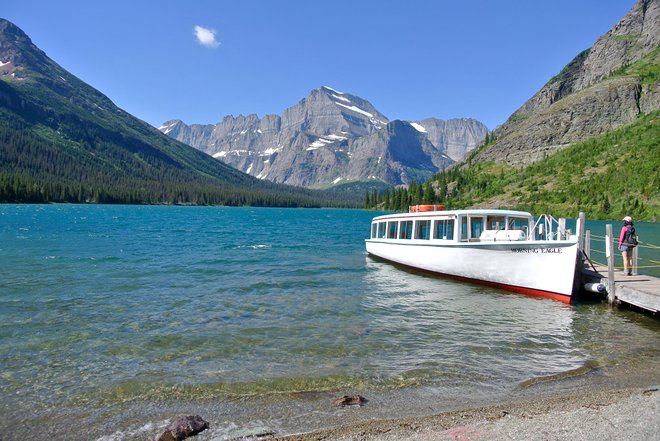 Hiking may be the go-to activity for travelers, but there's lots more to keep visitors busy. Kayaking, ranger-led education programs, raft and boat tours, InstaMeets for photo-grammers, horseback riding, and stargazing are all on offer. During the winter months, backcountry skiing is also a frequent activity. Check the park's calendar for upcoming events.
10. If you can't visit, you can see the park with webcams.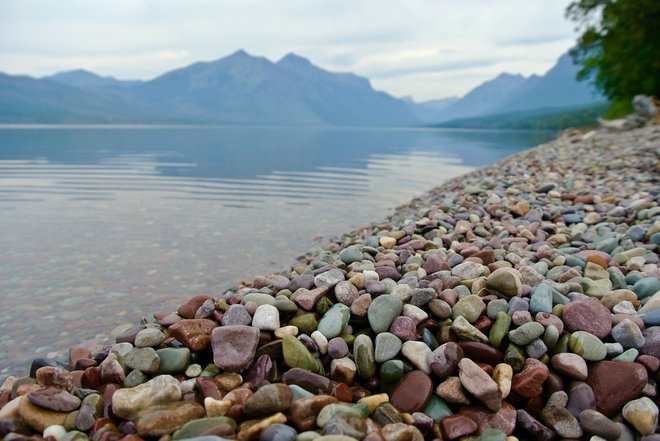 While we certainly recommend seeing the park's bountiful beauty in person, if you can't make the trip yet, or want to see your favorite spot post-visit, the National Park Service has several webcams set up throughout. From the pristine waters of Lake McDonald, to the Goat Haunt camera at Waterton Lake with views of Canada, you can see it all in real-time.
NOW WATCH: 8 Things to Know Before Visiting Yellowstone
https://www.youtube.com/watch?v=5i4ISGBqvgI
You'll Also Like:
All products are independently selected by our writers and editors. If you buy something through our links, Oyster may earn an affiliate commission.