The increasing popularity of travel, amongst all age groups, is leading to the world's most famous sights being overrun with tourists. Fighting off other camera-laden visitors to get a blurry image of the Eiffel Tower is an uncomfortable spot that many of us have found ourselves in. But crowds aren't always such a big problem; the hustle and bustle of the Marrakech markets and the vibrant nightlife of Dublin are part of what gives these places their charm. However, nothing quite beats the authentic feeling of watching a comedian doing circuits before he makes it big, or eating amazing food at a neighborhood restaurant -- nothing beats undiscovered pleasures. So we've scoured the travel world for its secrets and compiled this list of 10 under-the-radar spots to visit before they become crazy popular. Just don't tell too many people.
1. Quinta da Regaleira, Portugal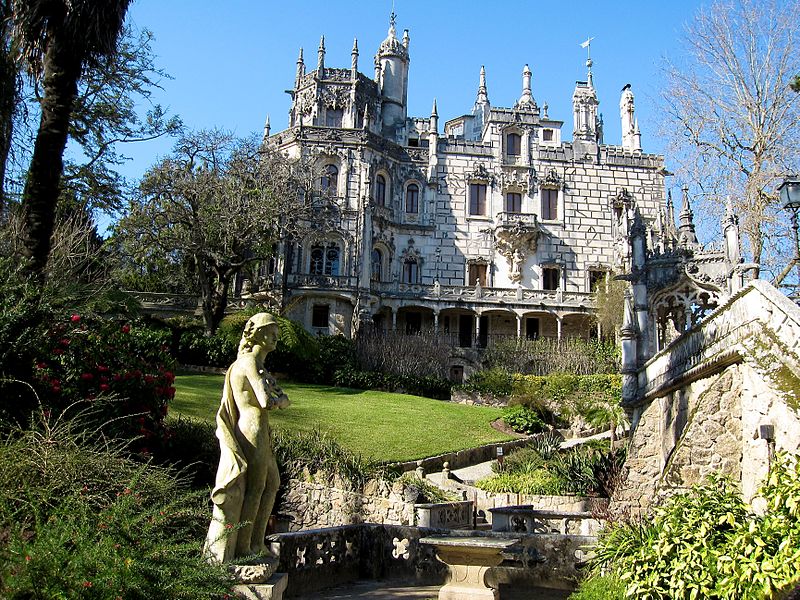 With its towering spires, underground caves, and gothic chapels, Quinta da Regaleira looks like it's been plucked from a Disney film. Although it's not strictly under-the-radar, as far as Portugal goes it is often overlooked. The estate, which is found near Sintra, is a World Heritage Site and sits alongside many other palaces in the area. As well as its impressive buildings, the estate also has a beautiful lake, grottoes, and several romantic fountains and benches.
2. Santa Maria dell'Isola, Tropea
Tropea is actually an extremely popular destination for
sun-seekers, butthe coastline, which has been dubbed "Coast of the Gods," often
takes center stage. However, there is so much more to this town than its
reputation as a haven for sun worshippers. Steeped in history, the town is even part of a
legend that says Hercules used it as a port. Just below the town is the
Santa Maria dell'Isola, a medieval church which boasts its own island.
3. Salt Mine, Yekaterinburg
The salt mines of Yekaterinburg couldn't contrast more
sharply with the Russian industrial city above. Situated hundreds of feet below
Yekaterinburg, the mines are renowned for their bizarre patchwork of colourful
patterns. The walls are swirls of colors, so artistic it is hard to believe
that their appearance has been formed naturally. Over time the mineral
carnallite has transformed the cave into a Psychedelic experience, more suited
to a club that a salt mine in many's opinion.
4. Marieta Islands, Mexico
The words "military testing" and "bombs" do not usually go
hand-in-hand with holiday destinations, but perhaps that is why the Marieta
Islands aren't besieged by tourists. Formed thousands of years ago by volcanic
activity, the islands are situated a few miles off the coast of Nayarit, and are
completely uninhabited. Unspoiled by human activity, the islands were formerly used as a
test site for bombs and explosions, which is what has created the craters and
beaches that can be seen today. The government has since declared the site a
national park, and diligently protects it against "fishing, hunting, and human
activity."
5. Las Pozas, Mexico
Las Pozas was dreamt up by a particularly eccentric British
millionaire, Edward James. In the Xilitla forest, Edward, who was taken with
the idea of the Garden of Eden, created a series of sculptures, structures, and
waterfalls. James built his Eden between the years 1949 and 1984; it includes
concrete structures like "The House on Three Floors", as well as extensive
planting of tropical plants.
6. Huacachina, Peru
It is easy to see why the tiny village of Huacachina has been described as an oasis. The village literally sits amongst a vast expanse of sand dunes and desert. Characterised by the small natural lake that acts as the center of life for the 115 people who live in Huacachina, the village is a gem in southwestern Peru.
7. Pink Lake, Australia
A bright bubble-gum
pink lake can be under-the-radar? In the Goldfields-Esperance region of Western Australia visitors can find a salt
lake that is known for its distinctive color. It is not always pink; the lake changes color in conjunction with the levels of brine prawn and green
alga in the water, and a bacteria in the salt crust.
8. The Fairy Pools, Isle of Skye
These mythically named pools are as magical as their name
suggests. Near Glenrittle, at the bottom of the Black Cuillins, you'll find the
Fairy Pools. Natural waterfalls pour into perfectly blue pools, which visitors
are allowed to swim in. All this is set against the backdrop of rugged Scottish
highland.
9. Alcazar of Seville
This royal palace in Seville has been a World Heritage site
since 1987. It was originally created by Moorish Muslim Kings and went on to be
used as a fort; over the years it has been reconstructed various times. Today
the palace is available to enter and enjoy as a ticketed attraction. Fans of
architecture in particular are encouraged to pay this royal house a visit.
10. Popeye Village, Malta
This is an under-the-radar destination that's great for the whole family. Forget theme parks; the Popeye Village in Malta has been expanded since
it was used as a film set in 1980, and operates as a fully functioning entertainment
island. Open all year round, the island has a whole host of activities and
attractions to keep youngsters happy, as well as stunning scenery and quaint buildings
to please adults.
Related Links:
All products are independently selected by our writers and editors. If you buy something through our links, Oyster may earn an affiliate commission.