Each year we find plenty of reasons to travel -- like checking off bucket list destinations and staying at a new hotel that just opened. While many of those wanderlust to-dos can be accomplished in any year, there are some events special only to 2016. From a wild butterfly migration and historic site anniversaries to highly anticipated museum openings, these are 11 awesome sights you can only see this year.
1. The Rio Summer Olympics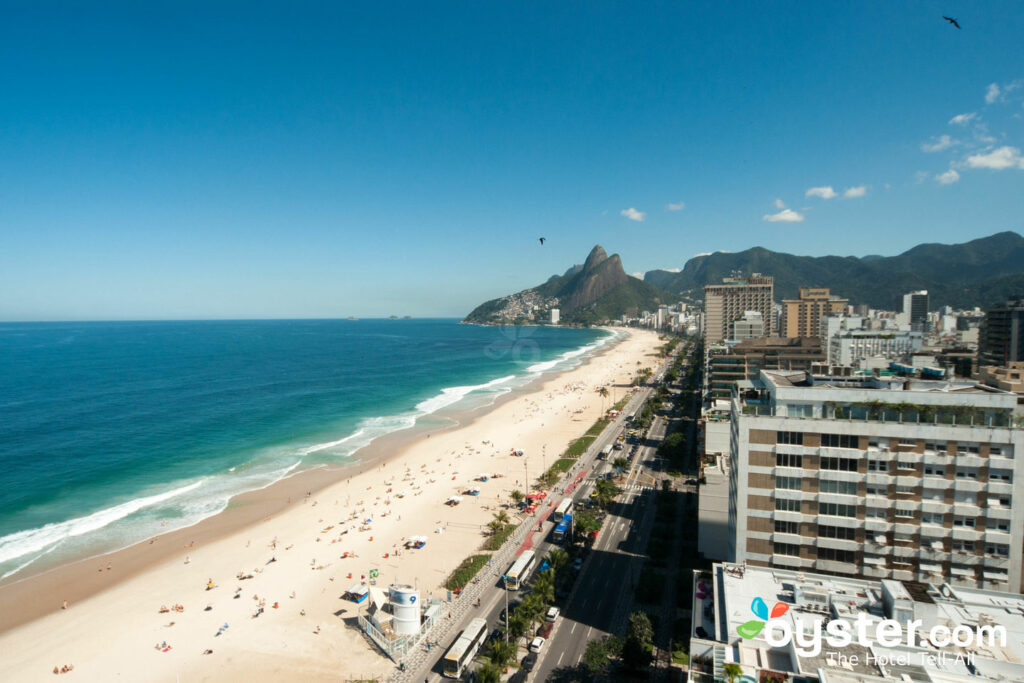 Yes,
the Summer Olympic games come around once every four years, but 2016's is sure
to be a blast. Taking place in Rio de Janeiro, Brazil from August 5 to 21, the games are expected to attract hundreds
of thousands of fans. When you're not watching your favorite sport, the city has
plenty of other activities to offer like stellar restaurants, nightclubs, and
museums.
Nearby Hotel Pick:
2. The Monarch Butterfly Migration
Each year
Monarch butterflies migrate south, but 2016 is set to be a special one. More
than three times as many butterflies are expected to pass through Michoacán and
Mexico, making it a spectacular site to see. "[The goal is] 225 million
monarch butterflies returning right here to Mexico every year," U.S.
Interior Secretary Sally Jewell told the Mexico News Daily.
Nearby Hotel Pick:
3. The Opening of Light City
Baltimore,
Maryland will host a new international festival and interactive
initiative "Light City," which
can be found in Charm City from March 28 to April 3. Paying homage to the city's historical significance as the first to light its streets with gas lamps, the first
large-scale, international light festival in the U.S. will feature 28 original innovative art installations — placed along a one-and-a-half-mile waterfront art walk — from
local, national, and international artists, 50 concerts
and 100 live performances, all complimentary.
Nearby Hotel Pick:
4. The Relocation of the Tsukiji Fish Market
The
Tsukiji Fish Market has been a staple for Tokyo locals and tourists alike.
Starting as early as 3 a.m., fishermen arrive with their catches while
wholesalers, food-processing firms, and large retail chains wait to make their
purchases. Now after 81 years, the world's biggest wholesale fish and seafood market is
set to move to its new location by March. Book a trip to be one of the last to
set foot in the historic market — or one of the first in the new one!
Nearby Hotel Pick:
5. Shakespeare's 400th Anniversary
2016 marks
400 years since Shakespeare's death, so it only makes sense to commemorate the
great playwright in a big way. King's College London has coordinated
a program of performances, screenings, concerts, and exhibitions that will run
for the entire year. Guests will be able to see everything from his will to
some of his classic plays performed live.
Nearby Hotel Pick:
6. The Transit of Mercury
Get out
your telescopes! A transit of
Mercury across the Sun is set to take place on May 9 and there are
some key spots where you can get the best views of this rare astral event.
While it can be seen in North and South America, western Europe, and
sub-Saharan Africa, the best locations include western Morocco, the Canary Islands, and Chile's Atacama desert. The last time it occurred was back in 2006.
7. The opening of the National Blues Museum
Music
lovers rejoice! Beginning in April, a new museum is opening in St. Louis,
Missouri fully dedicated to the history of Blues music. When the doors open
guests will be treated to interactive technology and artifact-driven exhibits,
a theatre, special event space, and more.
Nearby Hotel Pick:
8. The Copa America Centenario
If you can't wait until 2018
for the next World Cup, you're in luck. This June soccer fans can take in the Copa
America Centenario, the centennial edition of the South American tournament.
Bonus: the tournament is actually being held in the United States for the first
time. Sixteen teams will play in 10 venues all over the country including
cities like Boston and San Francisco.
Nearby Hotel Pick:
9. The Pearl Harbor Anniversary
December 7, 2016 marks 75
years since the Japanese attack on Pearl Harbor. This major wartime event was the
catalyst to involving the United States in World War II, making it one of the
most significant moments in the country's history. To mark this special
anniversary, the National WWII Museum has a weeklong series of events scheduled
from December 1 to December 8 in Hawaii. You can book a pre-planned trip
for around $9,000, which includes a four-part symposium led by historians and
special access to the ceremony at the USS Arizona commemorating the attacks.
Nearby Hotel Pick:
10. The Carmel-by-the-Sea Centennial
If you've never
been to this stunning beach town, 2016 is the year to do it. Carmel-by-the-Sea in Monterey County,
California is celebrating its Centennial Anniversary this year with year-long
special events and celebrations throughout the city. Events include Monterey
Symphony concerts, art festivals, winemakers' celebrations, historical
exhibits, lectures, and more. The year of celebration will culminate in a
Centennial Parade on Saturday, October 29.
Nearby Hotel Pick:
11. Namibian Giraffe Conservation
You can only see (and be an active part of) the collaring of
Namibian giraffe in the name of conservation in 2016. Country Walkers Safaris has created a special once-in-a-lifetime experience for those who are eager to be involved in wildlife
conservation in Africa. The nine-day journey in Namibia gives guests the
opportunity to actively participate in the preservation of Africa's natural
beauty and wildlife on a unique safari that focuses on the conservation of its
most iconic species.
Related Links:
All products are independently selected by our writers and editors. If you buy something through our links, Oyster may earn an affiliate commission.