Collectively, all of us over here at Oyster.com have been handed thousands of room keys, rested our heads on too many pillows to count, and fiddled with our fair share of uncooperative remotes, light switches, and internet connections. And maybe we've just woken up on the wrong side of the bed, but after spending so much time in hotels, we've found that there are a few things about them that really, really frustrate us. Here are 11 things we've found at some hotels that often make us lose our cool. (Fortunately, for every little thing we hate about hotels, there's something we really love too.)
1. "King-Size Beds" That Are Two Twins Pushed Together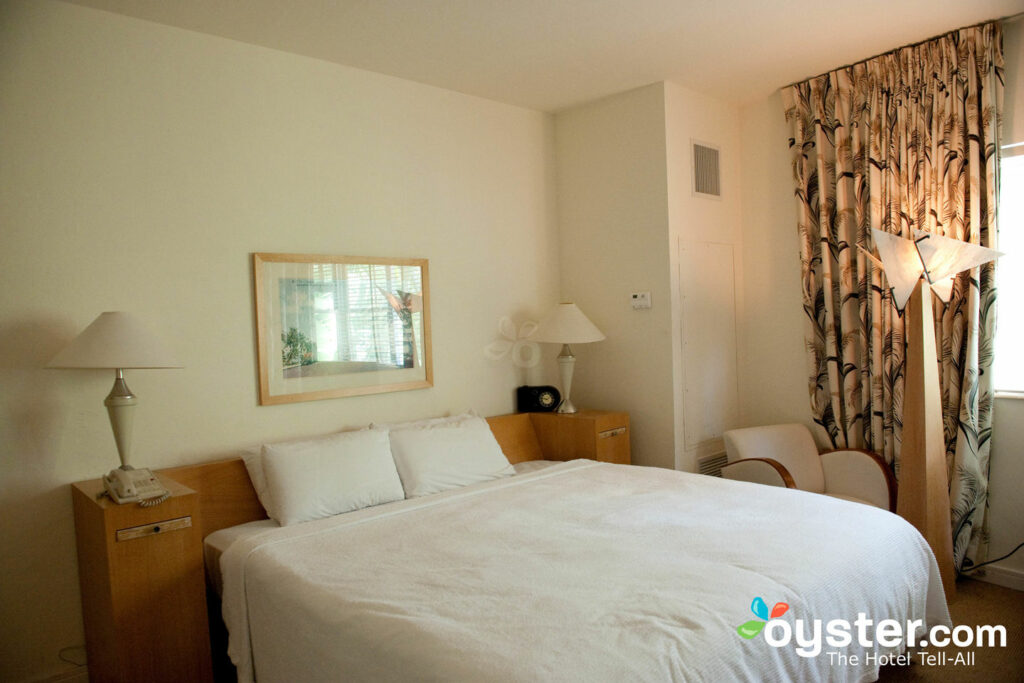 There's something exciting about opening the door to your sparkling hotel room after hours of travel and seeing a huge bed (preferably topped with plentiful pillows) just waiting for you to crawl in. That's why it kind of feels like a crushed dream when you peel back the bedding and realize that the gloriously massive mattress is really two separate twin beds wedged together. What's the point of a big bed when you can't really stretch out across the middle? And if you've planned a romantic getaway, forget it. This kind of situation will have you feeling like you're back in your old bedroom at your parents' house — not super conducive to getting down. This frustrating trick is particularly common in Europe, but we found Miami's Richmond Hotel to be guilty as well.
2. No Conditioner in the Bathrooms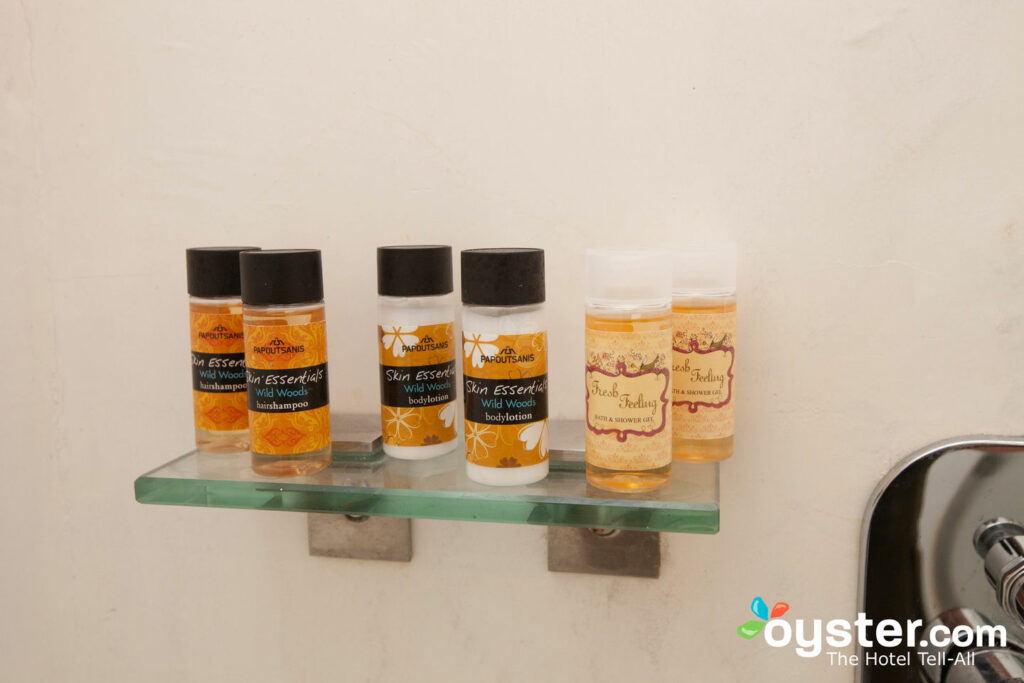 During our travels we've noticed that there's a particular toiletry who never seems to be invited to the party, and we don't understand why. Sometimes there will be an army of bathroom accoutrements, but good ole basic conditioner is nowhere in sight. Surely conditioner is more necessary than say, a personal shoe shining kit or four different types of soap, right? And just FYI: that "conditioning shampoo" you are trying to get away with is nowhere near as effective as the real thing.
3. Bathrooms with Bad Lighting
Speaking of bathroom woes, while we stare into the mirror with our unconditioned hair in knots, we can't help but add another gripe to the list of powder room pains: bad lighting. While it may look snazzy, funky ceiling lighting can create awful shadows on your face, and it's not so helpful for ladies when they're trying to put makeup on, or gentlemen looking to shave. In fact, we find that bathrooms can be some of the most poorly or dimly lit areas of hotels (aside from maybe the hallways). This is a flaw that we find over and over again, inside all types and categories of hotels.
4. A Lack of Power Outlets
Every once and while, we'll run into one of the biggest conundrums in hotel design: a lack of power outlets in a room and/or bathroom. We've all been there. A handful of dying electronics or sopping head of hair and not an outlet in sight. Fortunately, there are hotels like The Carlton in NYC (above) and Jamaica's Rose Hall Resort that make sure guest rooms have plenty of outlets to spare.
5. Fee for Internet at All-Inclusive Resorts
Man, this one stings. By nature, an all-inclusive hotel that requires guests to pay extra — usually a lot extra — for something like the internet seems like a bit of an oxymoron. Sure, we can tolerate the additional out-of-pocket expense for a good spa treatment, but asking us to pay about 10 percent of our total rate just to check our email seems a bit steep. And don't even get us started on hotels that not only charge an arm and a leg for Wi-Fi access, but also have either a shoddy connection or restrict it to common areas — or both! While the all-inclusive Dreams Cancun Resort offers tons of great perks free of charge, in-room Wi-Fi is not one of them.
6. 24-Hour Advanced Dinner Reservations Requirement
Another frustrating all-inclusive fail is the requisite 24-hour-in-advance reservations required for any specialty restaurant that isn't the main buffet. So basically, unless you want to fight other guests for that extra juicy cut of roast beef or last portion of pineapple cheesecake every day while on vacation, you'll need to decide well in advance what you want for dinner. But what if you don't feel like Italian anymore once dinner rolls around? Too bad: Even if the Japanese restaurant is dead, you'll have to make do with linguine del mare. Many properties in the Caribbean and Mexico, like Krystal Cancun, impose reservation requirements.
7. Fees to Use In-Room Safes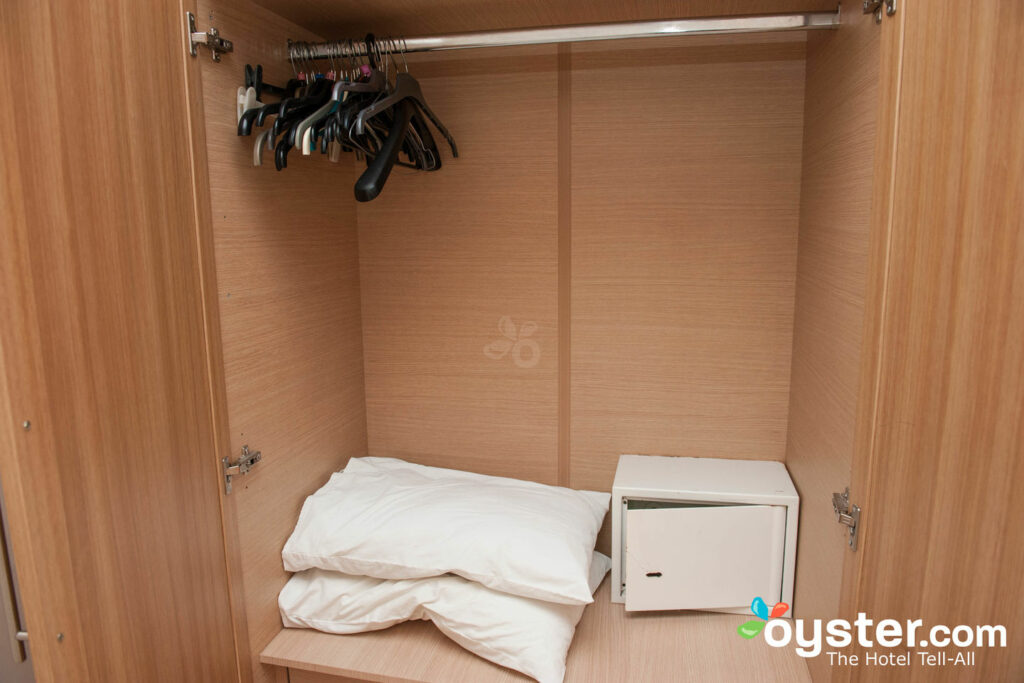 While this isn't a super common practice, charging for keys or combinations to in-room safes really bums us out. Especially when most of the hotels doing this also make large disclaimers about their immunity in the event any items not inside said safe get stolen from your room. It doesn't seem too fair. Nonetheless, hotels from Greece (Kavos Plaza) to Hawaii (Ilima Hotel) use this tactic to nickel-and-dime guests.
8. No Clocks in the Room
It's a pretty well-known fact that Vegas likes to play with gambling tourists' sense of time. One of the ways hotels there do this is by shunning clocks almost everywhere; at any given time, its hard to know exactly what time it actually is. But at least in Vegas, maybe you do want to lose a sense of time — just not your money at the slots! In almost any other situation, though, it can be a real hassle when your hotel room doesn't have a clock. For every time we've been late for an important meeting, missed a bus or plane, or just been lost in a jet lag-infused time warp thanks to a hotel that couldn't bother to give us a clock, we just want to hit the snooze button, indefinitely, on returning to the property.
9. Bathrooms with Glass Half-Wall Showers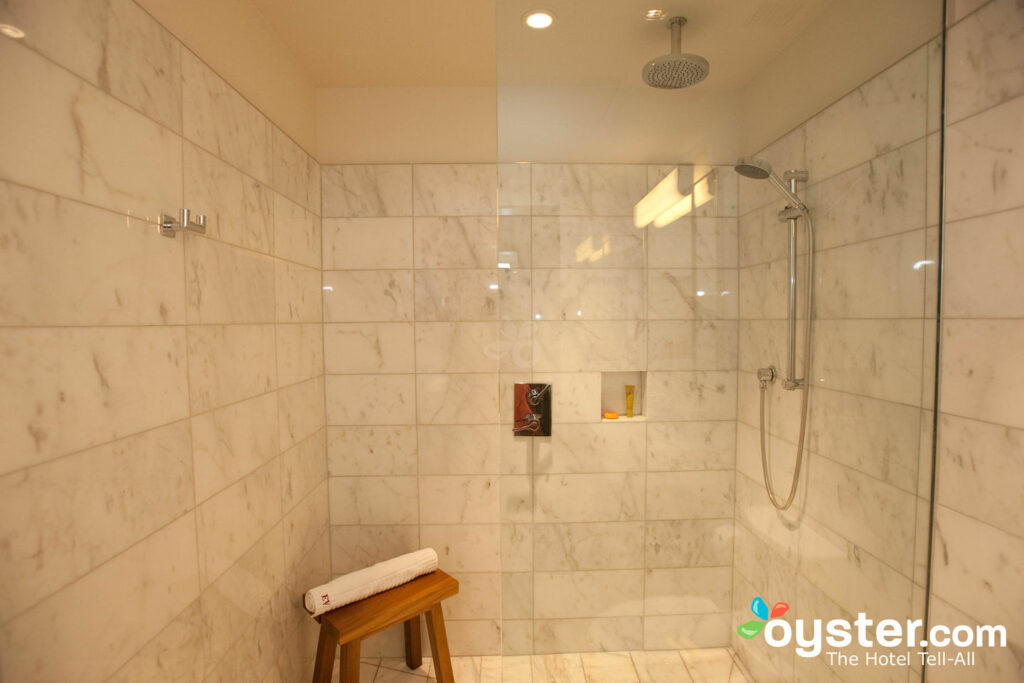 We've been noticing an increasing trend (of the decreasing variety) in hotels all around the globe — the glass half-wall shower. This is when the shower's, or even the bath's, fourth wall is just a partial pane of glass. While we can't argue that it looks cool and modern, this hip design usually equates to lots of water on the floor, and we end up sacrificing half of our precious towels to sop up the mess. While the bathrooms at the Eventi are pretty luxe, the half wall in some bathrooms can be an annoyance.
10. Those Paper-Thin Window Covers (Especially White Ones)
It's no secret that everyone loves a good blackout curtain, so why do some hotels do the complete opposite? A big pet peeve of ours is when hotels cover their windows with a practically transparent (and usually white) fabric, causing us to rise and shine as soon as the sun's rays filter through — whether we want to or not. It's enough to make us want to take these thin, flimsy window dressings and stick them where the sun don't shine.
11. When a Suite Isn't Actually a Suite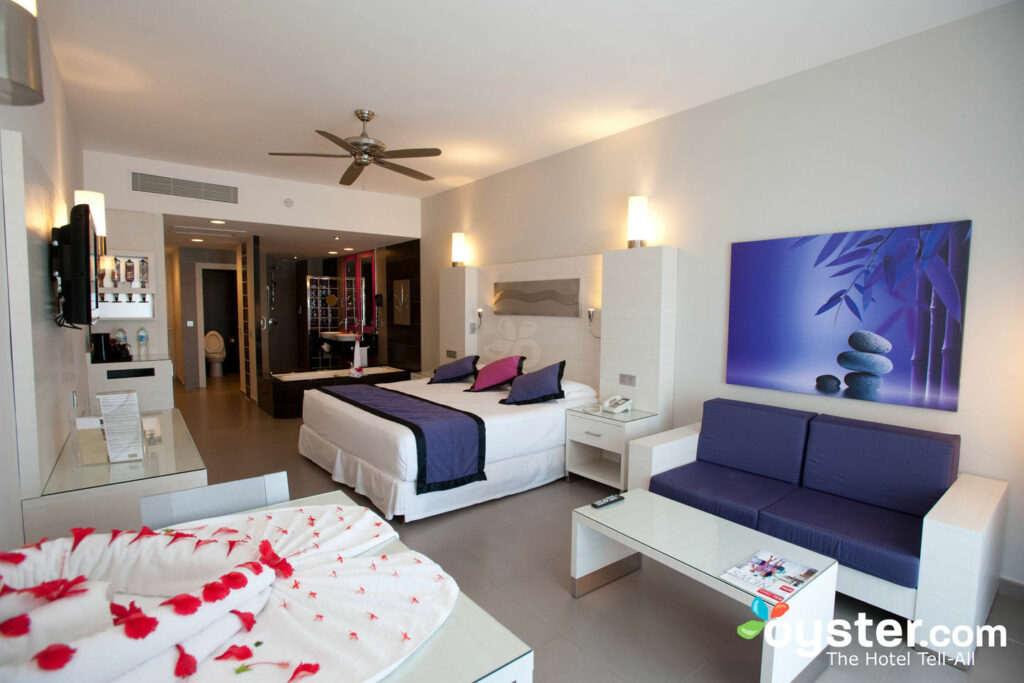 This term has been used and abused for so long that no one seems to know its true meaning anymore. A bonafide suite refers to hotel accommodations that include both a bedroom and a separate area. As in, legitimate spaces divied by a wall. Unfortunately, most hotels boasting suites are actually just tarting up descriptives for what would normally pass as a junior suite — or really, just a larger-than-standard room. Always be sure to ask a hotel about the suites; it's not uncommon for people to shell out extra dough for "suites" that have nearly identical layouts to less expensive, lower category rooms.
All products are independently selected by our writers and editors. If you buy something through our links, Oyster may earn an affiliate commission.