We love historic hotels. From grand dames to iconic landmarks, hotels that have successfully withstood the test of time are few and far between. After all, maintaining a hotel over the years, through various stages of management, is no easy feat -- and keeping them relevant is even more difficult. But there's also something (well, a few things) to be said for a brand-new hotel -- sleek interiors, up-to-date technology, trendy hot spots... When a hotel is just a year or so old, it's hard to say whether it will last long enough to make its mark on the industry or not, and yet we'd like to think as hotel experts that our predictions are often spot-on. During our recent travels, we've visited a number of brand-new (and newly renovated) all-inclusive resorts that we really fell in love with -- 11, to be exact. So when you're planning your tropical vacation for 2016, do not book anything without first checking out our list of the 11 best new, and newly renovated, all-inclusive resorts.
Set on a private stretch of Dover Beach on the island's southwest coast, the lushly landscaped, couples-only Sandals Barbados is an upscale, all-inclusive resort that just opened in January of this year. Some of the hotel's 280 rooms offer swim-out access into a river-style pool, or terraces with free-standing soaking tubs. The resort's three pools, 11 restaurants, spa, and numerous recreational amenities make for plenty to do on property, but those needing an escape can easily access the nightlife of nearby St. Lawrence Gap. The hotel also boasts a manicured stretch of breezy white-sand beach lined with rows of cushy loungers.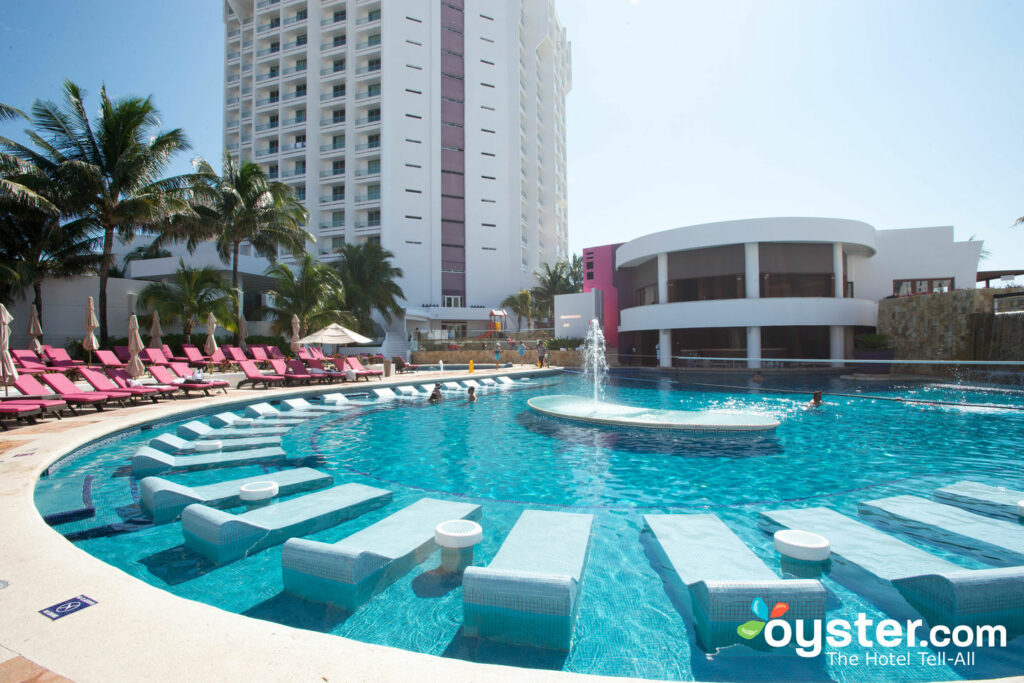 The upscale, 295-room Krystal Grand Punta Cancun is a Mexican-owned property with an all-inclusive option that opened in early 2014. It occupies a scenic spot along the tip of Punta Cancun, giving guests a unique view of the Caribbean Sea's postcard-perfect beach and blue waters. A kids' club, playground, and kids' pool help keep the resort family-friendly, while a simple-but-chic spa, large fitness center, and multi-sectional pool are popular with adults. The resort also has three restaurants, four bars, and business facilities. The vibe is decidedly more relaxed and elegant than at the neighboring Krystal Cancun, and feels cozier than other sprawling four-pearl properties nearby.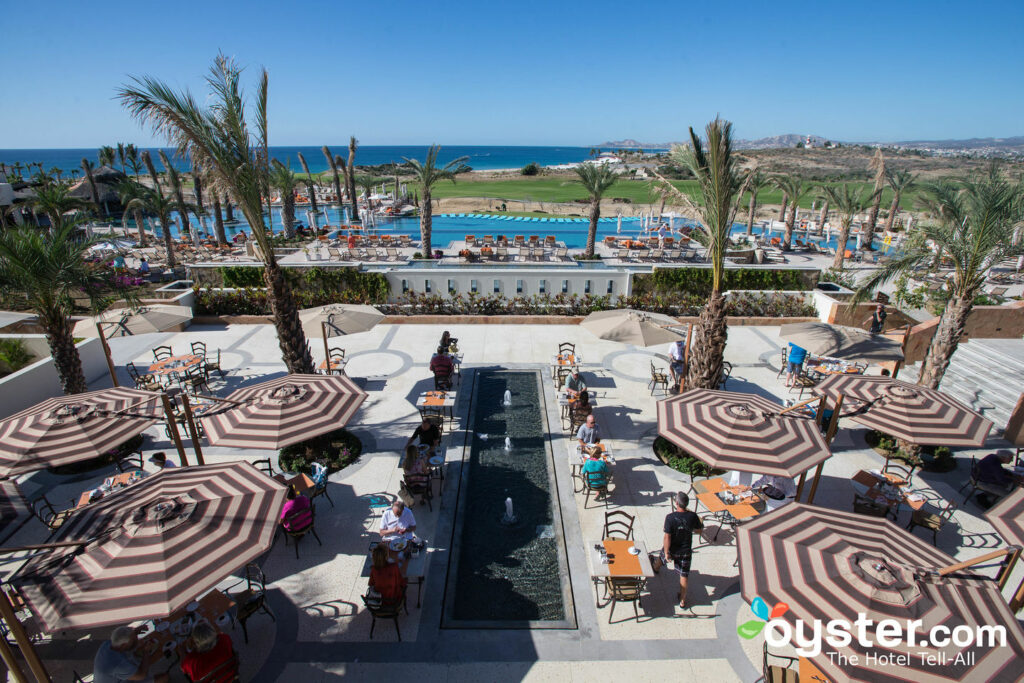 This grandiose adult-only resort that opened in late 2014 outside of San Jose del Cabo is practically a destination unto itself. Manicured grounds are sprawling (expect to walk often) and offer great views of the Sea of Cortez, especially from the two pools and golf course. All-inclusive rates are among the highest in the area, even for a luxury hotel, but the four bars and eight restaurants provide guests with plenty of food and drink variety. The 500 suites have modern amenities and playful, romantic touches — some are swim-out.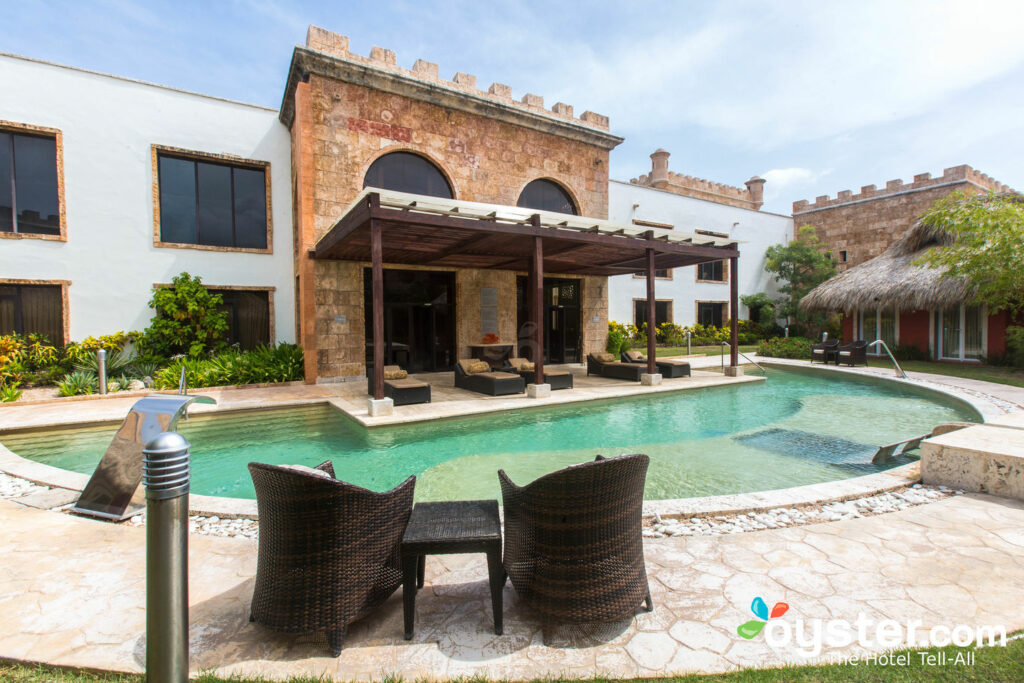 This 174-room romantic adults-only all-inclusive luxury resort looks like a Spanish castle town and is perched on a cliff by the ocean in the Cap Cana complex, near the airport but a bit far from the main resort area. Despite the ancient aesthetic, the hotel was actually built in 2009 and renovated in 2014. There are multiple buildings, giving the property the feel of a small village, and rooms are split into three different sections: the Colonial section (the main buildings and resort hub), the Castle section, and the Villa Collection section. The property's beautifully decorated pools, spa, and restaurants are all among the D.R.'s best.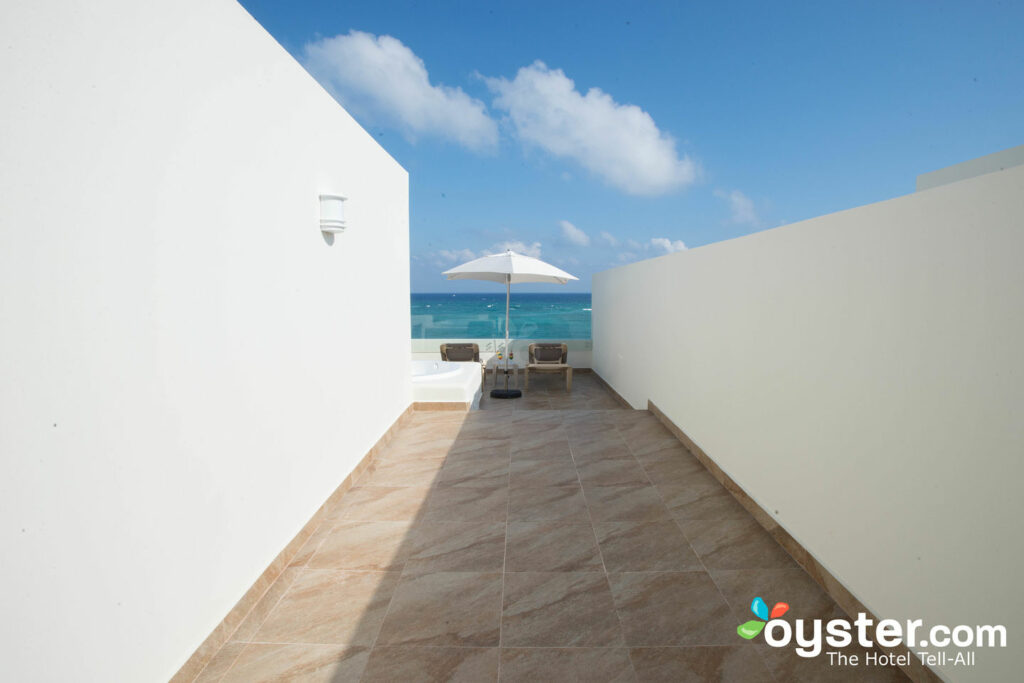 Just a 15-minute beachside walk south of Akumal's hustle and bustle, the 324-room Akumal Bay Beach & Wellness Resort is a luxury all-inclusive with a long, beautiful beach. After undergoing a massive revamp in late 2014, this property has added a handful of spots to eat and grab a drink; a rustic wellness center with yoga, body treatments, and exercise classes; and lots of pools and beachside lounge areas. It also seriously upgraded its rooms, all of which are Junior Suites sporting modern upscale decor, large bathrooms, outdoor hot tubs, local toiletries, minibars, and oceanfront views; Penthouses feature huge rooftop decks with uninterrupted views across the bay.
Open since 2013, this well-managed resort close to the airport has 140 rooms, either along the shore or overwater on stilts (reached via a lengthy jetty). Thailand-based Centara has two properties in the Maldives, both known for offering luxury accommodations at competitive prices, and this particular one is aimed at young couples (no guests under the age of 12 are allowed). It's not the prettiest island or best house reef for snorkeling, but its service is exceptional, a rarity at this price point. The buffet serves a wide mix of European and Asian cuisines, while three a la carte restaurants (Thai, Italian, and Middle Eastern) and three bars keep the mainland fun and lively; both half-board and all-inclusive rates are on offer.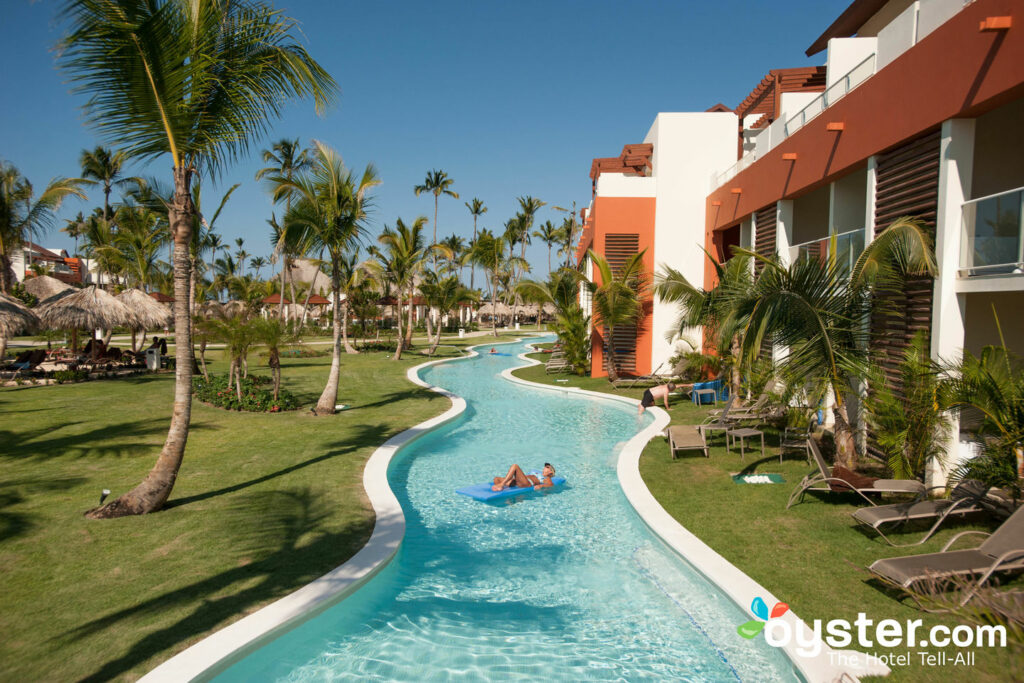 Opened in November 2013, the Breathless is one of the newest, most luxurious all-inclusive options in Punta Cana. The 750-suite adults-only property is massive, so guests rarely feel overwhelmed by crowds, whether they are in one of the restaurants, at one of the pools, or relaxing on the gorgeous white-sand beach. Rates include everything from the food and alcohol to the water sports and themed pool parties, but some guests complain that the food and service at the restaurants lag. Nonetheless, the Breathless is undoubtedly more stylish than the similarly priced Riu Palace Macao 20 minutes south, and is a solid luxury option in the area.
This 225-room luxury all-inclusive, couples-only resort opened in 2013, making it one of the newest additions to the Sandals brand. (Of course, Sandals Barbados is newer, though.) It's spread over a sprawling 17-acre property on the southwestern tip of the island, but all the main property features are centrally located, so it's not difficult to find your way around. With five pools, a lovely spa and fitness center, numerous activities, and 10 restaurants, couples won't be at a loss for things to do. It's the romantic touches such as fire pits, gazebos, and swinging chairs on a pier looking out over the water that make the property distinctly Sandals.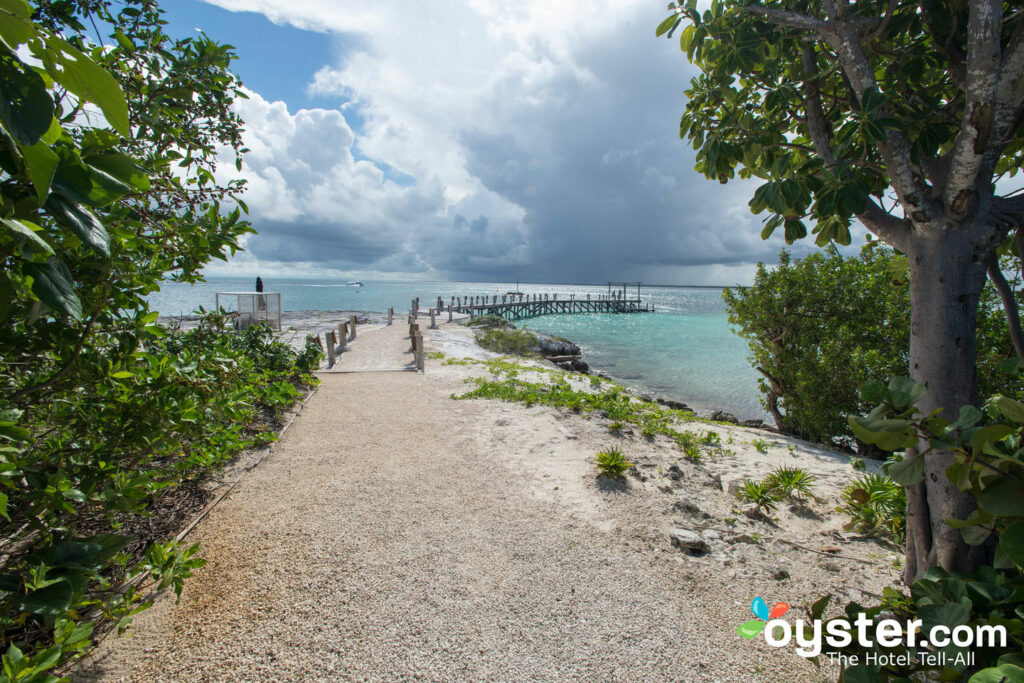 Opened in 2013, NIZUC Resort and Spa is a stylish and luxurious 274-suite and villa property situated on 29 acres of peaceful nature preserve in Punta Nizuc. Its mangroves and rocky white-sand beaches help make it an ideal spot to relax and soak in Cancun's sometimes elusive tranquility. Features include a good selection of bars and restaurants, three pools, water sports, and a kids club — in addition to what is possibly the most impressive spa in town. All rooms have exceptional decor; private villas have dipping pools, large terraces, and outdoor showers. The only other hotel along the Punta Nizuc coastline is the cheaper (and much older) all-inclusive Club Med; travelers will be hard-pressed to find another option in Cancun that matches Nizuc's secluded feel.
N.B. Since the publishing of this story, the NIZUC has suspended its all-inclusive plan. All guests of the resort can dine at the six on-site restaurants under the European Plan only. However, Bed and Breakfast room packages are available.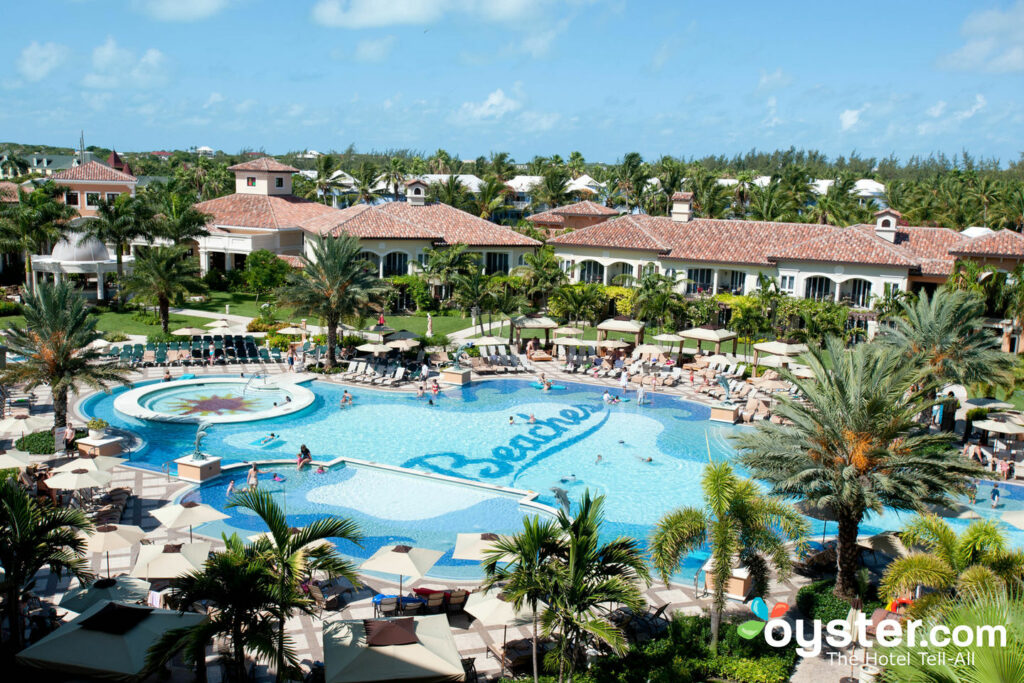 With six pools, a sprawling water park, a shopping center, a spa complex, and more restaurants than you can shake a breadstick at, the family-friendly Beaches is clearly the Turks and Caicos resort with the most features. In fact, it's really more like four resorts in one: there's the Caribbean Village, which opened with the resort in 1997 and received a refresh in 2015; the French Village, which has a Riviera-style atmosphere; the Italian Village, which is the most expensive and has the nicest rooms; and the Key West Village, which opened in 2013 and was formerly the Veranda Resort. Each village has its own pools, restaurants, and room types.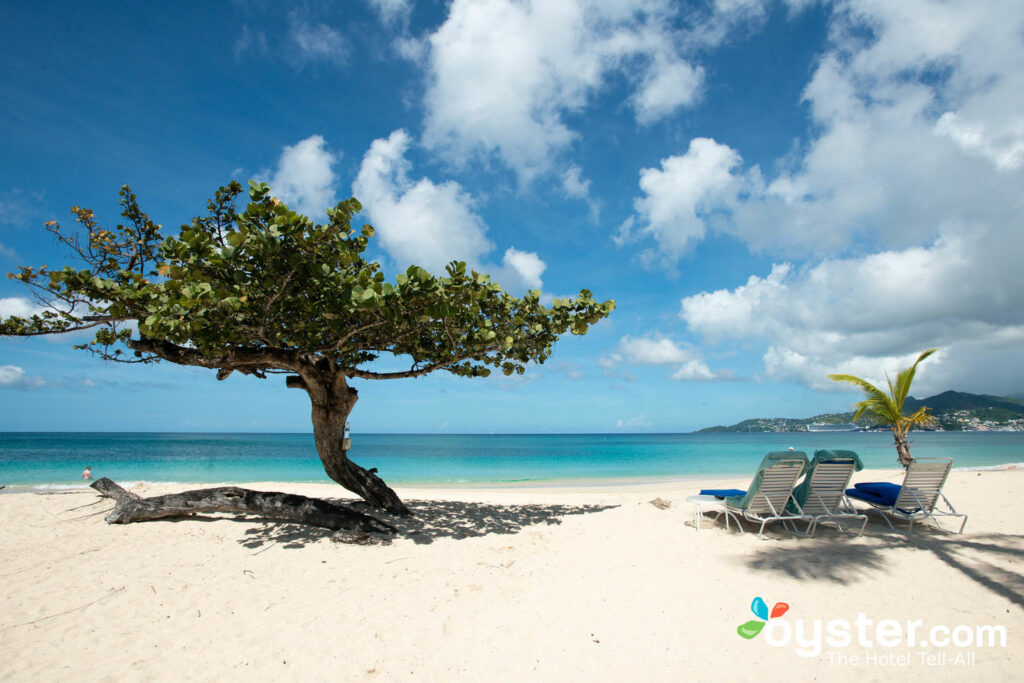 Spice Island Beach Resort has been family owned and operated since it first opened on Grand Anse beach in 1961, though this chic, all-inclusive luxury resort feels brand new. Renovated in the fall of 2013, the rooms, restaurants and common spaces are all bright, breezy, and modern. This resort is one of the most elegant and well-regarded hotels on the island, with posh suites dotting a quarter mile of beachfront. It includes two restaurants, a beautiful spa, and a variety of activities, but peace and relaxation are also easy to find. The nice pool area is quiet and private, yet the beach — though beautiful and clean — is shared by locals and guests of nearby resorts. Still, on Grenada, only the Sandals LaSource can compare.
Related Links:
All products are independently selected by our writers and editors. If you buy something through our links, Oyster may earn an affiliate commission.