Who doesn't love a beautiful beach? Here at Oyster.com, hitting the sand isn't just something we daydream about as we are bundled in puffy jackets or huddled for warmth on subway platforms (though we do spend a lot of time conjuring up images of warm rays and rolling surf during winter). For us, it's a year-round affliction. Lucky for everyone, there are more beaches than days of the year, meaning we can get our sand and sun fix and keep that sun-kissed skin glowing throughout all 12 months of the year. And, in case, like us, you've had trouble picking the perfect beach -- after factoring in prices, hurricane season, peak wildlife sightings, high bouts of humidity, and heavy tourist traffic -- we've come up with this handy beach-for-every-month guide to get you on the best beach at the best time.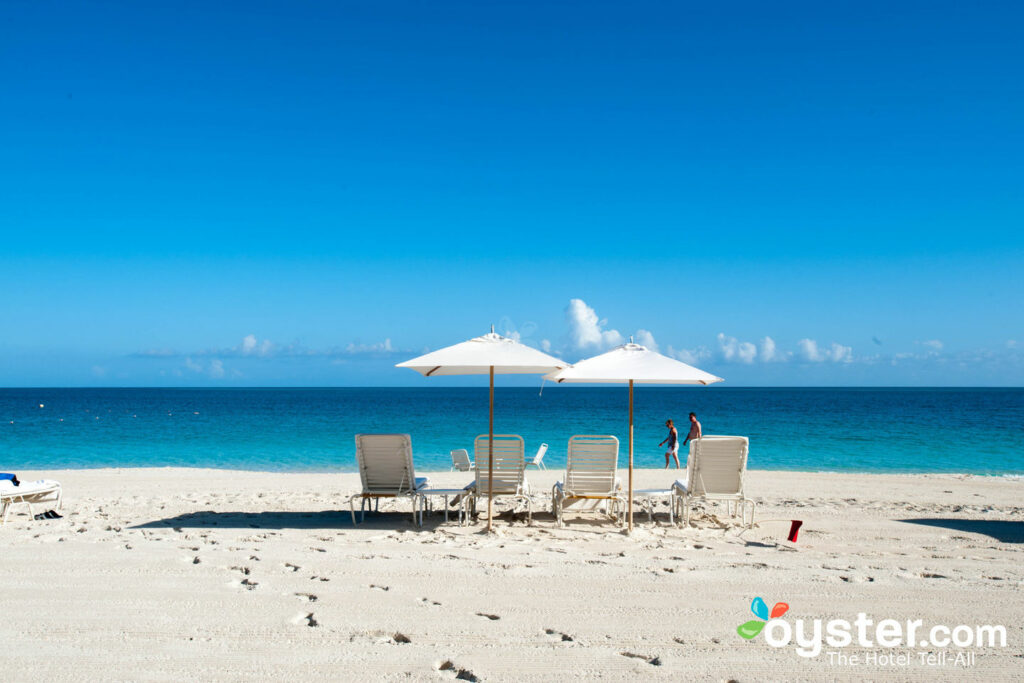 Start the year off right on the crystal clear idyllic blue waters and white sand beaches of gorgeous Grace Bay in Providenciales. In January, the Turks & Caicos Islands' temperatures stay pleasant in the low 80s, the sun shines bright, and the conch salads are delicious. While several of our picks take place during the less crowded and cheaper shoulder seasons, January is smack in the middle of Providenciales' prime tourist season, so you'll have to share the sand and shell out some high season rates. But, in this case, we think it's worth it.
Grace Bay Hotel Pick: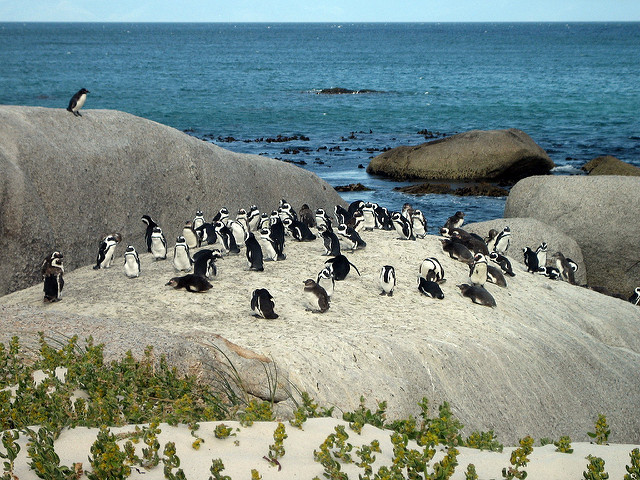 Cape Town's False Bay is a long stretch of beachfront with beautiful views, beginner surfers — and, you may have heard, sharks. However, there's no need to fear the warm waters; this popular spot to catch waves along Muizenberg beach has dedicated shark watchers who call in warnings at the smallest sign of danger. But if, you are freaked out, you can head to another section of False Bay, Boulder's Beach, where you'll be met with a much smaller (and safer) beachcomber, the Jackass penguin. These little guys cluster on the sand and make for adorable photo ops!
Cape Town Hotel Pick:
Punta Cana has some stunning stretches of beach and we find it works best to throw our towel down in March, right when everyone else is starting to pick theirs back up. Temperatures in the Dominican Republic are swimsuit-friendly year-round, though when you start arriving toward summer, you risk vacationing with a hurricane. March is perfect for Punta Cana because you'll find slightly lower prices, great weather, and a delightful (almost) absence of tropical storms.
Punta Cana Hotel Pick: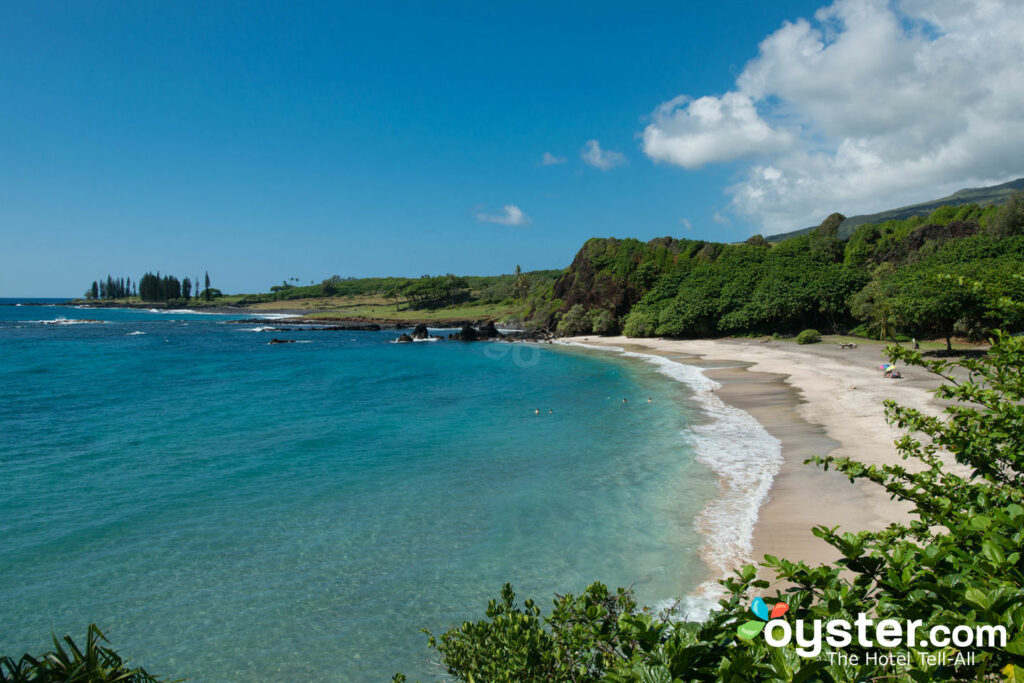 Hitting up Hawaii in the shoulder season will not only save you some cash, but give you a bit of breathing room while you take advantage of Maui's warm temperatures, breezes, and gorgeous beachfront. Day temperatures can reach into the low 80s, and you can find a bit of relief in the upper 60s at night. There are also a few local festivals in Maui during April, so you can soak in culture along with that juicy Hawaiian sun.
Maui Hotel Pick: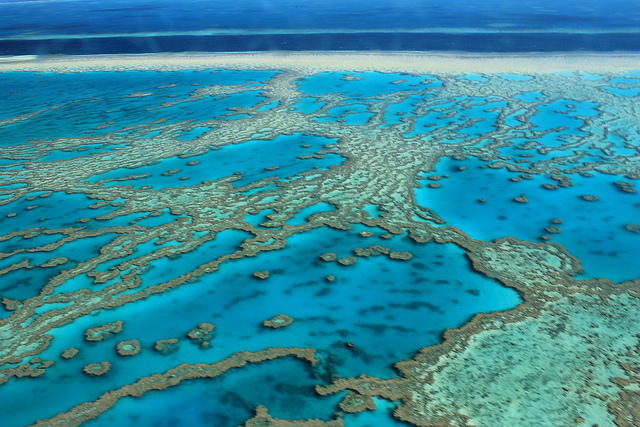 After spending a few months on the sands we figure it's probably a best bet to get underwater — so for May, we suggest heading to a beach area so big that you can see it from space. May is also a great time to Australia's natural wonder, the Great Barrier Reef, because temperatures are manageable (between the 70s and 80s) and rain tends to stay away, which makes for the best possible snorkeling and diving conditions. Plus, we love that you can grab crabs off the beach back in Cairns and cook them up for dinner!
Budget Backpacker Hotel Pick: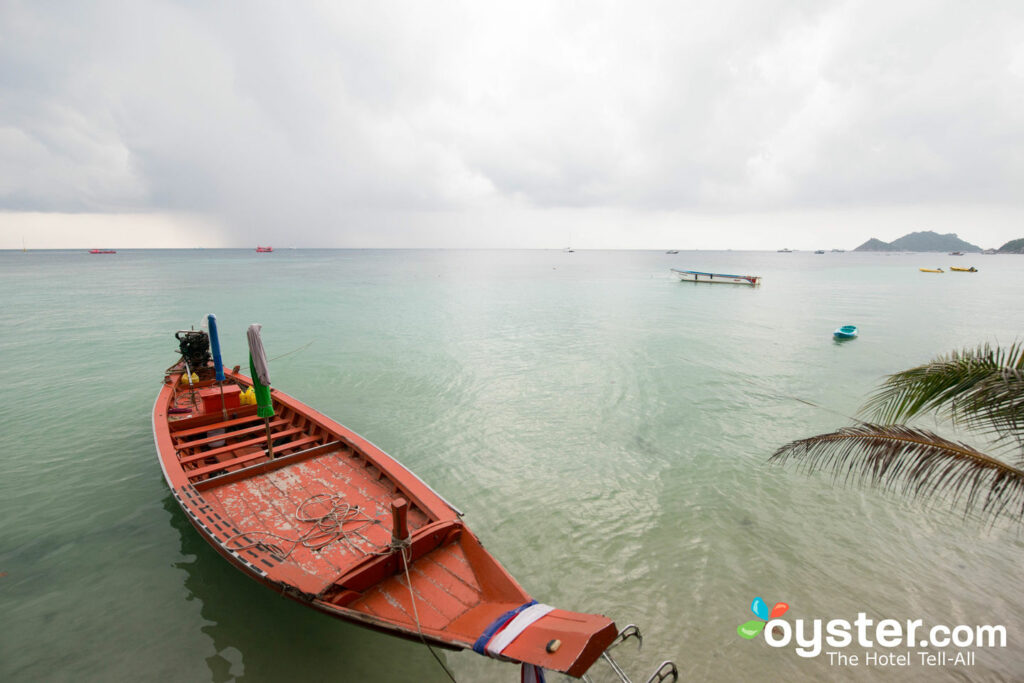 If you're itching to dig your feet into the infamous sands of Thailand's relax-all-day-in-the-sun beachfront on Koh Tao, June is going to be your best bet. June is somewhat of a shoulder month here, landing right after the ultra-hot and sweaty, humidity-filled months from March to May, and just before the island's heavy tourist season really kicks in. You might even get lucky and spot a few late-dwelling whale sharks. June will show you more palatable temperatures, low amounts of rain, clear and calm waters — and hopefully, a few deals on rooms!
Koh Tao Hotel Pick: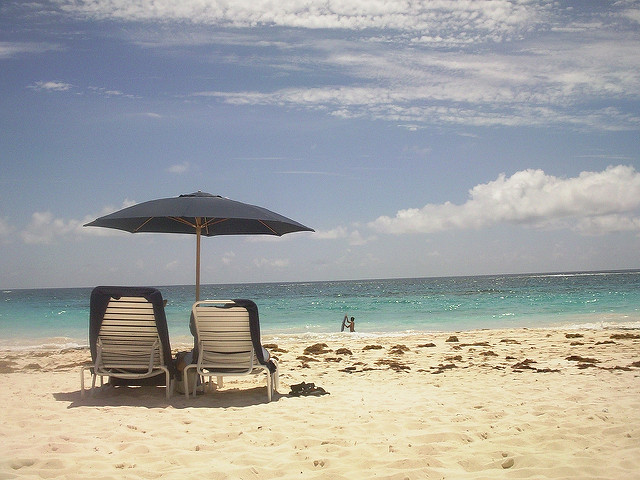 Finding a Caribbean beach to flop down on in the middle of summer — a.k.a. the middle of hurricane season — can seem impossible. But we've got a solution: Bermuda. While technically, all islands in the Atlantic are on hurricane watch in July, Bermuda's northern position and protective reefs make it a safer and sunny choice for those mid-summer beach getaways. But beware, prices soar and finding an affordable hotel can be the harder part of the plan. Fun fact: Elbow Beach appeared on an episode of "The Sopranos."
Bermuda Hotel Pick: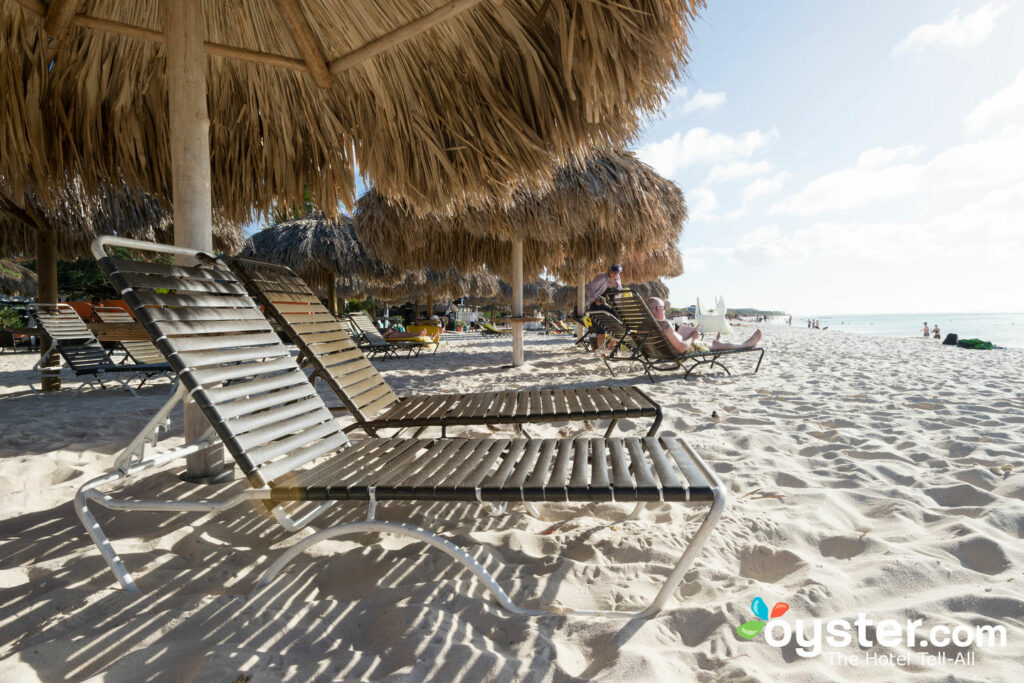 Aruba is one of those unicorn destinations that seems to have amazing weather practically year-round. High season — and prices — peak between January and March. We love Aruba in August because the prices drop a little, and while the temperatures can hit the high 80s, the island's arid climate and famously fabulous trade winds — which are perfect for windsurfing! — blow a cooling breeze that almost eliminates any humidity. Palm Beach's flour-soft sands, blue waters, and trademark divi-divi trees make it a favorite on our beach list.
Palm Beach Hotel Pick: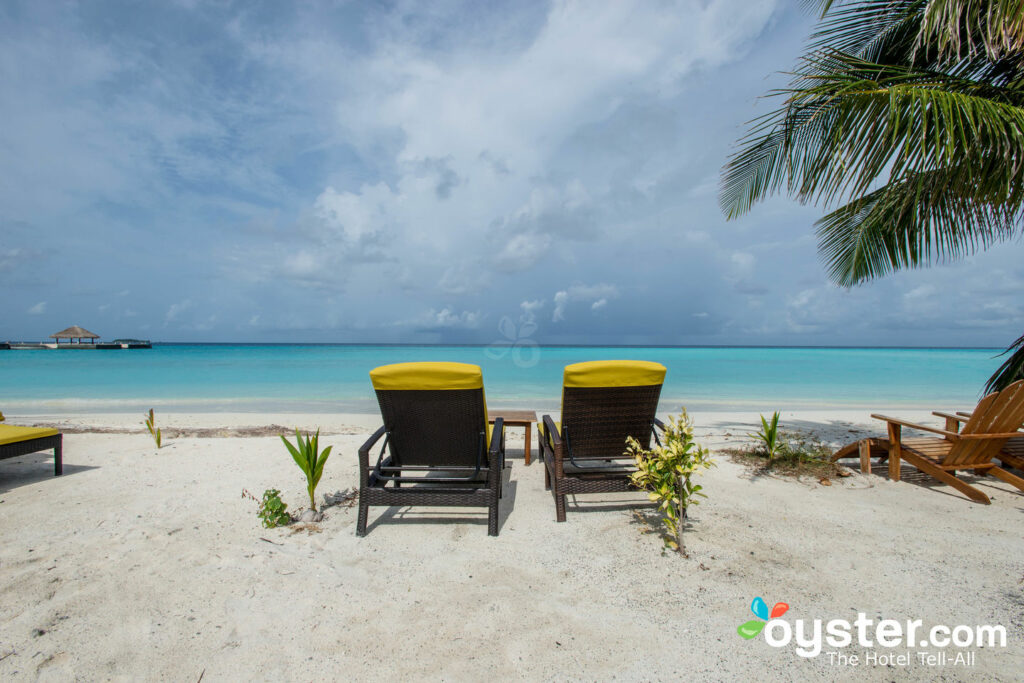 For many people — after the cost of international flights, island-to-island sea plane flights, and pricey hotels — a trip to the Maldives can be a small investment, so you want to make sure you go at the right time. We think that the cheaper prices, swelling waves for surfers, clear waters to take in the archipelago's famous snorkeling and diving, and less-crowded beaches make September the Maldives' go-to month. Sure, you might have some quick on-and-off showers (it is monsoon season after all), but that's a small price to pay for all the money you can save!
Maldives Hotel Pick:
We say take advantage of the balmy weather and flight deals to Negril come October. Hurricane season is nearly an afterthought and hotel rates start coming down. Jamaica's Seven Mile Beach is famous for its long stretch of white sand, warm sunsets, and turquoise waters — and what we love about Sandy Haven Resort's section is the resort has found a way to block the incessant stream of unwanted solicitors frequently found along the beaches.
Negril Hotel Pick:
Forget spring break. Mexico's Mayan Riviera is fantastic in the early winter months. Just as temperatures start dropping in the States, places like Akumal hold fast in the low 80s. Coming in November means you'll skip the horrors of hurricane season, snag lower prices, have more of the powder soft beach to yourself, and won't have to share the turtle-filled waters with as many masked explorers (though there are still a lot in these popular waters). If you come earlier in the month, you might even catch a few late sea turtle hatchlings.
Akumal Hotel Pick:
If you want to escape your winter woes and end your year with a big "wow," then we suggest you spend December along the beaches and in between the waves of Sri Lanka's deep, deep south. Aside from having a high population of blue whales and sperm whales (and some of the highest chances of actually spotting them), the shores off of Mirissa are also home to spottable Humpback whales, orca, turtles, and different types of dolphins. Though, if you'd rather stay on land, the golden sand beaches and warm waters are pretty great, too.
Sri Lanka Hotel Pick:
Now, watch our view on the top beach destinations for each month of the year >>
https://www.youtube.com/watch?v=95wKRK4H1JA
Related Links:
All products are independently selected by our writers and editors. If you buy something through our links, Oyster may earn an affiliate commission.