It's October and you know what that means -- Halloween is approaching. With the holiday on the horizon, we are reminded of scary American legends, gruesome histories, thrilling horror films, ghost stories, and hair-raising events like haunted houses and hayrides. For the avid traveler and Halloween lover, we've put together a list of some of the spookiest places across the country. This year, shake up your costume party routine and stay in a haunted hotel, visit old cities with spine-chilling pasts, or see a cursed doll that has allegedly attacked its victims.
1. Eastern State Penitentiary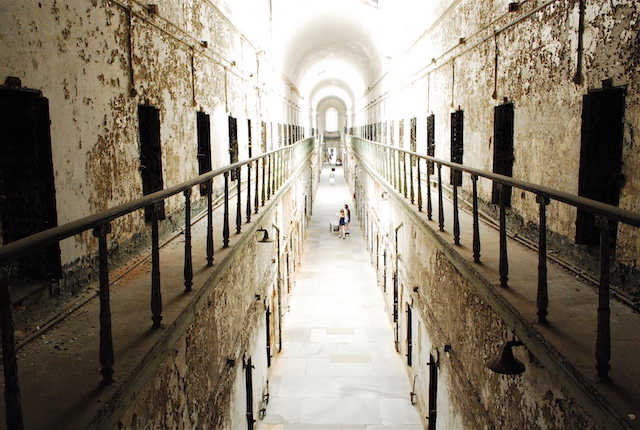 Philadelphia's Eastern State Penitentiary, an 11-acre, 187-year-old Gothic-style prison that has housed criminals like Al Capone and Willie Sutton, is one of the most haunted places in the country. Here, prisoners were made to wear masks and many never went beyond their room. Since the 1940s, ghost sightings have been (and still are) reported. Tours are offered year-round, but come fall, they run Terror Behind the Walls, a huge haunted house within the penitentiary walls. Proceed with caution.
Where to Stay:
In 1692, Salem became ground zero for a witch hysteria, which led to the imprisonment of more than 150 men and women plus the deaths of 19 people, all of whom were accused of witchcraft. Today, the city is visited by thousands of tourists who want to experience its haunting history. There are graveyard and ghost tours, reenactments of the Salem witchcraft trials, and the Salem Witch Museum, which focuses on witchcraft back then as well as these days.
Where to Stay:
Sleepy Hollow was made famous by Washington Irving's short story, "The Legend of Sleepy Hollow," which features Ichabod Crane, a curious teacher who's interested in the story of a ghost that lost his head to a cannonball in the Revolutionary War (a.k.a. the Headless Horseman). As the story goes, Ichabod was chased by the Headless Horseman one night on a bridge and was never seen again. Irving indicated that his story was based off American folklore of the Hudson River Valley. These days, folks can visit Sleepy Hollow in Westchester, New York and relive the tale. Check out the bridge where Ichabod allegedly met the Headless Horseman (it's located inside what is now the Sleepy Hollow Cemetery). If that's not enough, witness 7,000 pumpkins blazing during The Great Jack O'Lantern Blaze, take a haunted hayride, walk the haunted Horseman's Hollow trail, or book a cemetery tour.
Where to Stay: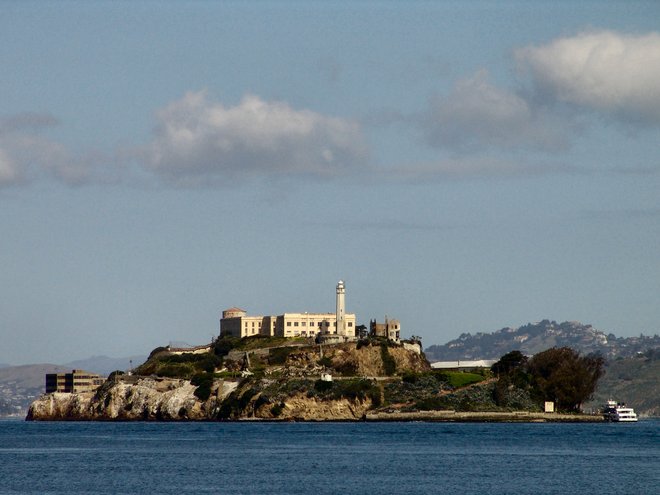 Alcatraz might be best known as the federal penitentiary that once held hardened criminals like Al Capone, Arthur "Doc" Barker, and George "Machine Gun" Kelly, but its history goes much further than that. Located just off the coast of San Francisco, Native Americans believed the rocky island was inhabited by evil spirits. It was taken over by the U.S. military in 1847 and held military convicts from the Civil War, Indian chiefs, and Spanish prisoners from the Philippines. Today, both staff and visitors have reported hearing noises like whistles, metal doors clanging, screams, and sobbing. They've also sighted ghosts of old prisoners and soldiers. If you visit, head over to the D Block — it's supposed to be the most haunted section of Alcatraz.
Where to Stay:
5. Bachelor's Grove Cemetery
https://www.instagram.com/p/BCZHDZlPxrP/
If you really want to feel spooked this Halloween season, head to Bachelor's Grove Cemetery in Midlothian, Illinois. The cemetery dates back to the 1800s and multiple claims of ghost sightings began in the 1960s. There have been more than 100 reports of ghosts and glowing balls of light at this small burial ground. People have claimed to witness phantom cars, a farmhouse apparition, a farmer and his horse emerging from a nearby pond, and even female ghosts haunting the graves.
Where to Stay: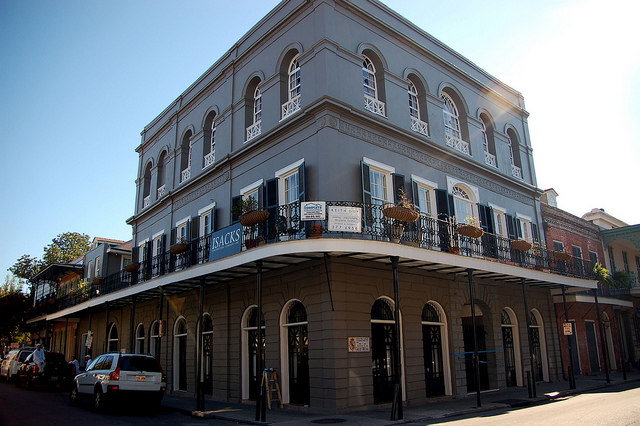 From ghost stories of pirates and early settlers to vampire legends and Voodoo religion mysteries, there are a lot of spooky reasons to visit New Orleans during Halloween. Many hotels in the French Quarter are reportedly haunted and private homes have encountered unexplained mass murders. There's also the legend of vampires at the Old Ursuline Convent, ghosts of Lafitte's Blacksmith Shop Bar (New Orleans' oldest bar), and the haunted home of Madame LaLaurie, who tortured her slaves. To experience the legends to their fullest, take a ghost, vampire, or voodoo tour.
Where to Stay: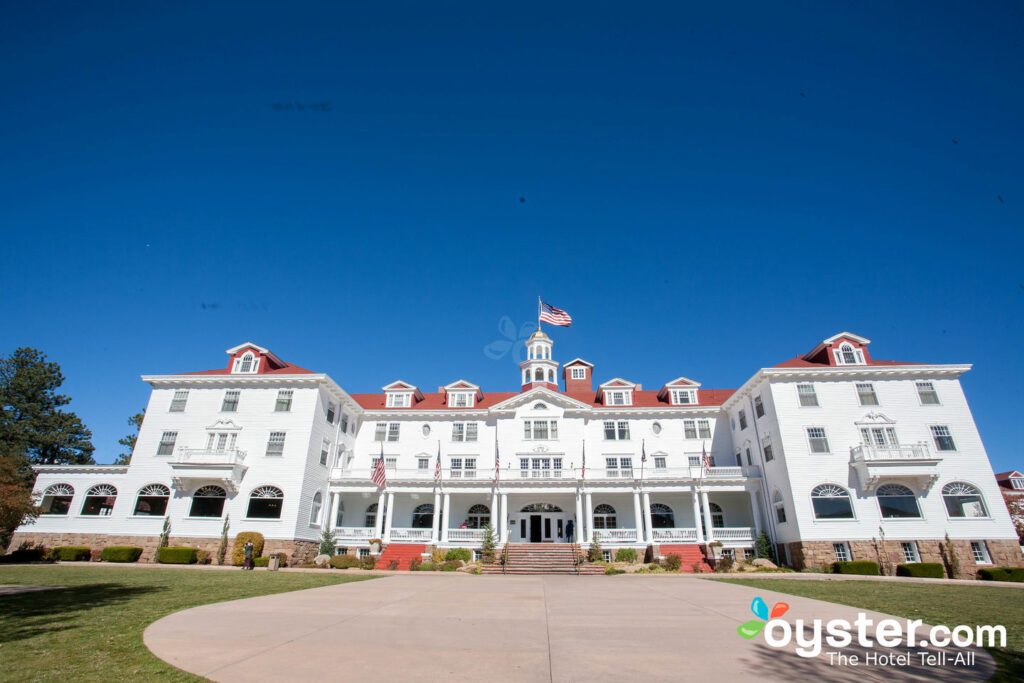 Opened in 1909, the Stanley Hotel in Estes Park, Colorado is best known as the inspiration to Stephen King's "The Shining." Stay in room 217, which is apparently the center for paranormal activity. Sightings have included moving objects, lights flickering on and off, and noises such as children laughing in the hallways. Even the original owners are spotted here from time to time.
Where to Stay:
8. Lizzie Borden Bed & Breakfast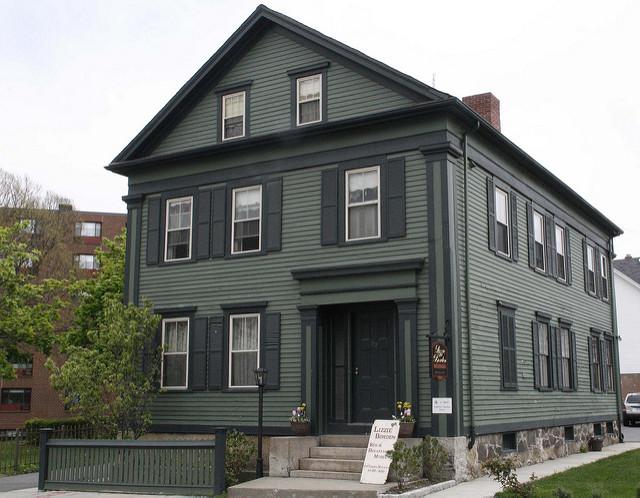 Businessman Andrew Borden and his wife, Abby, were found dead in their Fall River, Massachusetts home on August 4, 1982. A week after their bodies were discovered, Andrew's youngest daughter, Lizzie Borden, was arrested on murder charges. She was found innocent and the murder was never solved, but that didn't stop a nursery rhyme from catching on about Lizzie killing her parents with an axe. In 2015, a mini-series about Lizzie Borden even debuted on Lifetime. For a truly terrifying experience, spend the night at the Lizzie Borden Bed & Breakfast, which also provides tours of the house 363 days per year.
Where to Stay:
9. Occult Museum
https://www.instagram.com/p/BCnTmc-KDK4/
You might have played with dolls growing up, but most likely your dolls never played with you. That is, unless you're talking about the Annabelle doll, which has reportedly terrorized a family, slashed a grown man across the chest, and even killed someone. Today, it sits in the Occult Museum in Monroe, Connecticut, along with other items like a Satanic idol, cursed items, psychic photography, and more. Prepare for a freaky experience, as some visitors have even claimed to see the Annabelle doll move.
Where to Stay:
10. Trans-Allegheny Lunatic Asylum
Formerly known as the Weston State Hospital (a West Virginian asylum that cared for the mentally ill in the 1800s), the Trans-Allegheny Lunatic Asylum was built to hold 250 patients. But by 1950s, it was overcrowded with 2,400 people. The treatment in the mid-1800s to the mid-1900s included horrifying procedures, including lobotomies, psychotropic drugs, electric shock, and even caging patients. Head to the asylum for a ghost tour or, if you're brave enough, spend the night while taking on a ghost hunt (offered 11:30 p.m. to 6 a.m. in October).
11. Masonic Temple
https://www.instagram.com/p/_nCLUcPIk2/
Constructed in 1920 and completed in 1926, the Masonic Temple in Detroit is the largest of its kind in the world. The stone building houses secret staircases, passageways, and compartments. There have been reports of moving items, strange noises, and even sightings of George D. Mason, the man who financed the structure. Luckily, the building hosts many events, so it's not hard to find something to do at this haunted place.
Where to Stay:
12. Cecil Hotel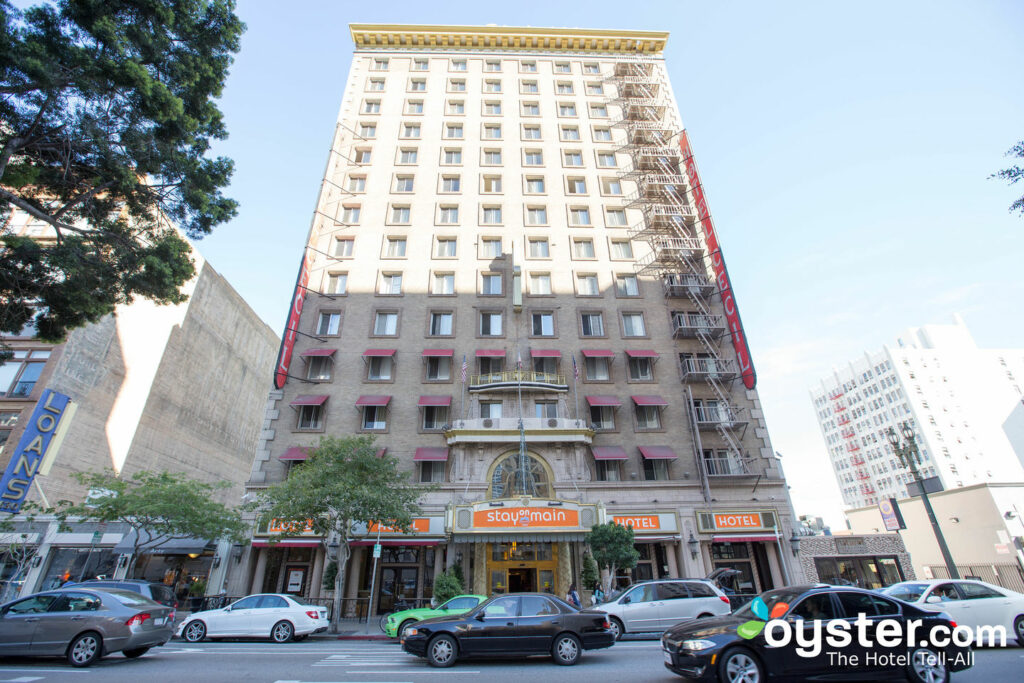 "American Horror Story" fans might be familiar with the Cecil Hotel, a budget hotel that opened in 1927 in downtown Los Angeles with 600 rooms. The hotel, which inspired the haunted hotel on the show's most recent season, has witnessed disappearances, ghosts, and murders. The body of Elisa Lam, a 21-year-old Canadian tourist, was found floating in a water tank for 19 days. It was also the home to the infamous serial killer Richard "Night Stalker" Ramirez. Folks can stay on the property today, but there have been some changes — the hotel was renamed to the Stay on Main and now includes 299 rooms. The other 301 rooms are residential hotel units (about 30 are occupied by tenants). Note: This year, the hotel was bought by a New York City developer who plans to renovate it into an upscale boutique property.
Where to Stay:
Related Stories:
All products are independently selected by our writers and editors. If you buy something through our links, Oyster may earn an affiliate commission.