We know the basics when traveling: bring a pashmina or scarf to act as both clothing and a blanket; have plenty of snacks on hand; and don't forget ear plugs. But being the seasoned travelers we are, we also know about great travel items that are usually left off those what-to-pack lists. So take a look at our editors' picks for 12 travel essentials that you've never thought of -- but will be glad that we did.
Jane's Pick: VinniBag Inflatable Travel Bag
My friend bought me the VinniBag when I told her I'd be
visiting Bordeaux in the fall — it's great! Sure, it takes up some space, but
it's the perfect way to bring home a bottle or two (in a checked bag, of
course) after visiting a wine region, or bring along a nice wine as a hostess
gift if you're staying with friends during your vacation. It will also come in
handy this summer when you're taking the train out to the Hamptons.
Jane's Pick: Crazy Creek Original Chair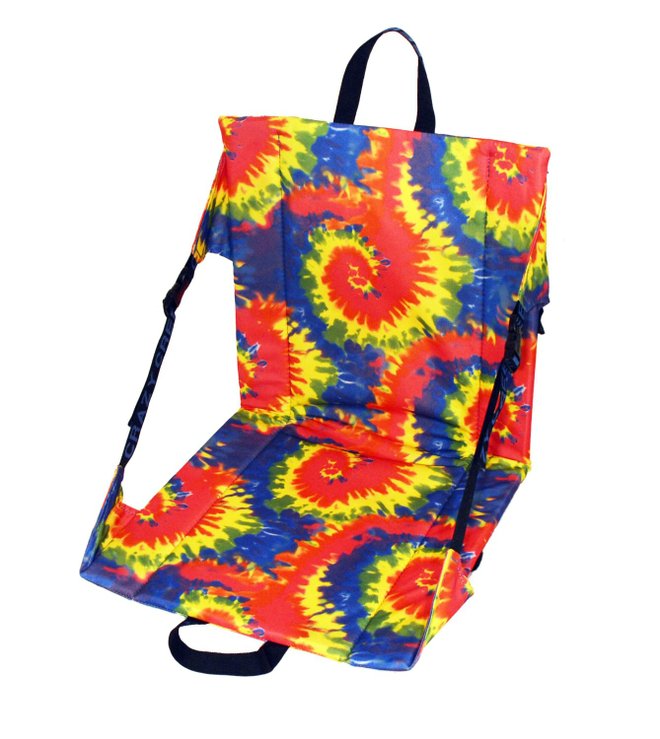 I first used the Crazy Creek chairs back in my summer camp days,
but they come in handy for camping, at festivals, in crowded airports — and even
when you're staying in a budget hostel and don't want to sit directly on
the floor!
You May Enjoy: 7 Camping Resorts Where You'll Want to Pitch a Tent…Or Yurt?
Jane's Pick: Alife Travel Jacket Gripper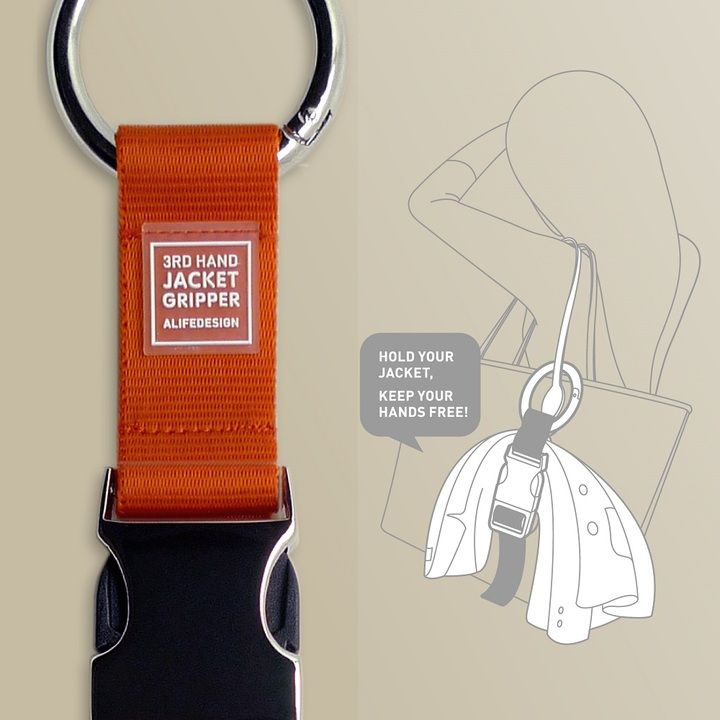 I never have enough room in my carryon to stuff
my jacket — but I always want it handy since, generally, airports and airplanes
are freezing. So the Jacket Gripper is perfect — and I promise, once your coat
is nestled in it, you can barely see it. It's so much better than having to deal
with your jacket constantly slipping off your bag, or having one fewer hand for dealing with phones, tickets, and other essentials.
Anne's Pick: Sheet Masks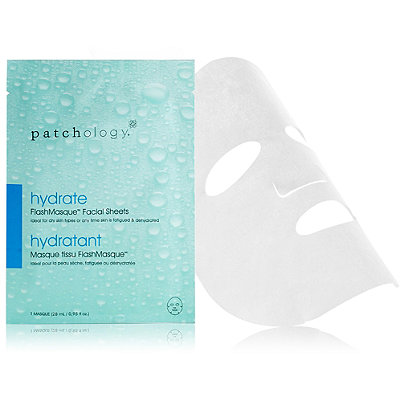 Yes, I am that freak on international
flights who breaks out a sheet mask as soon as the cabin lights are dimmed.
Stale plane air makes my face feel shriveled and tight, and sheet masks keep
things reasonably fresh-feeling. My favorites are from Patchology, Verso, and
NERD Skincare. Plus, they all have so much extra fluid-y goodness, that once I
take the mask off of my face, I can wipe it all over my neck, chest, shoulders,
arms, and hands, and it feels so refreshing.
Anne's Pick: Wipes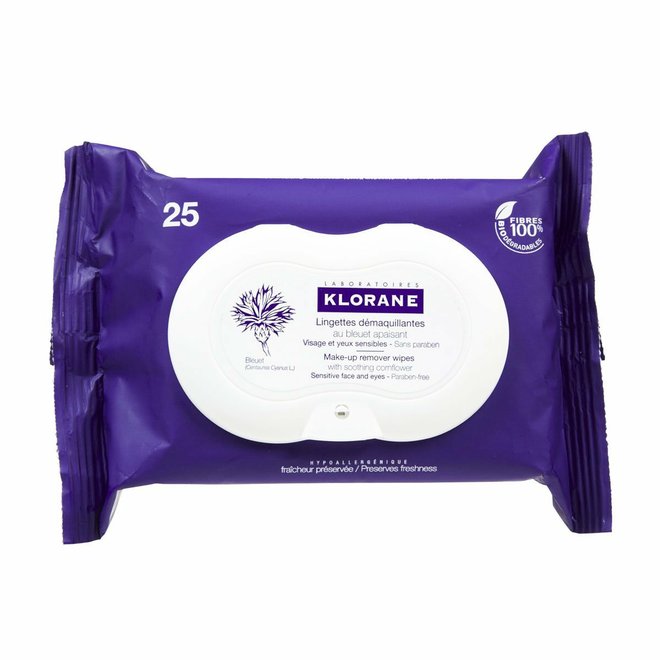 Similar to the sheet mask excess, I like to use
Klorane Soothing Makeup-Removing Wipes throughout the day, not just to take off
my makeup at night (though obviously they're great for that, too, since they're
easier to pack than a liquid cleanser). Pacifica Coconut Deodorant Wipes are a
game-changer — they're good for everything, not just the underarms!
Kelsey's Pick: Kindle Waterproof Case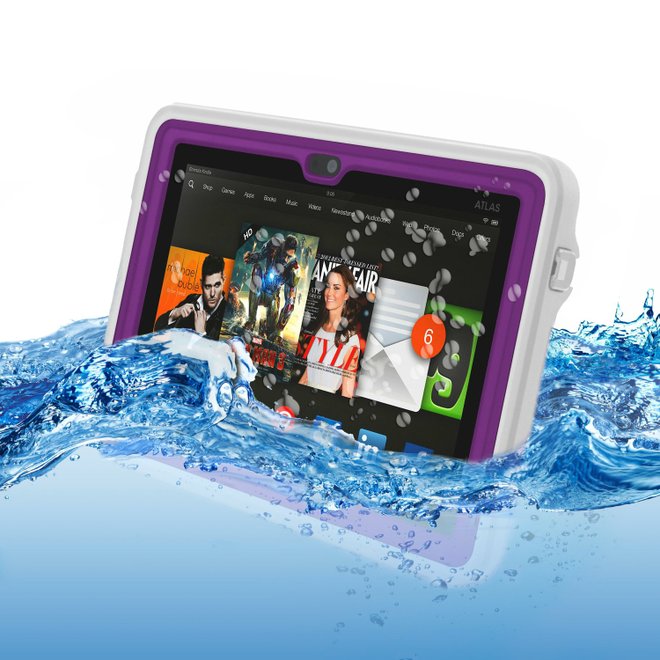 A Kindle with 3G coverage is a must for me when
traveling — I'll often want to purchase a book on the go, and with 3G I can
load up on books at the airport before hopping on a plane, in the train station before boarding,
wherever. I also love my Kindle waterproof case, which lets me read on the
beach or floating in the pool without damaging my device with sand or water.
We Think You'll LIke: 5 Reasons England Is a Perfect Escape for Literature Lovers
Kelsey's Pick: Octopus Charger
It's hard to remember all the different chargers you'll need for your trip. I'm a big fan of our octopus charger, which has plugs for just about every type of device you can think of all bundled together. Also, if the hotel room doesn't have many electric outlets, it's nice to be able to charge multiple devices — say, your Kindle and your phone — at the same time from the same charger.
Maria's Pick: Brush-On Sunscreen
Whether or not you're headed to the beach, you need
protection from the scorching ball of UV rays in the sky — AKA the sun. The
time when you need it most? When you're on the plane. Sitting up above the clouds
means you're that much more exposed to sun damage. Instead of the liquid stuff, I keep a little brush-on
sunscreen handy so I can apply without any fuss.
Maria's Pick: Grippy Socks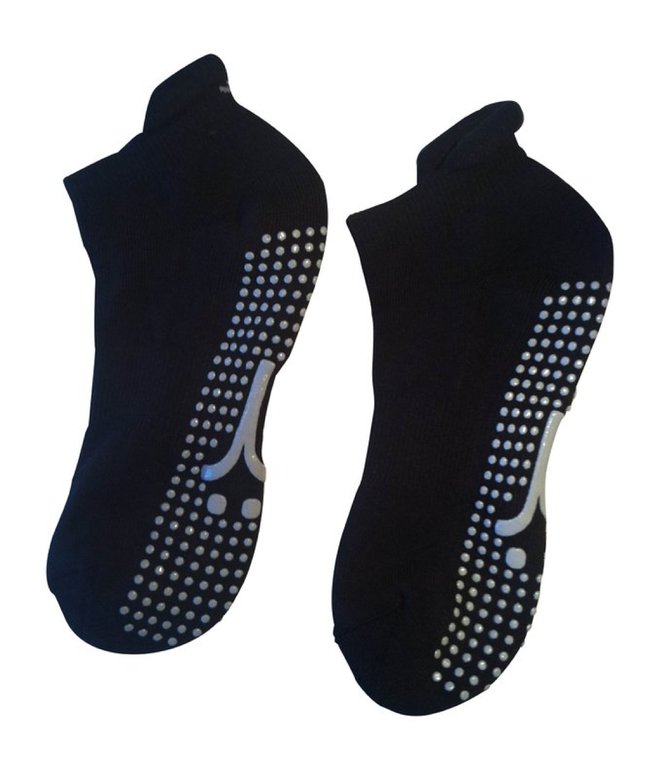 Good socks are critical when the airplane temperatures drop
to meat-locker levels. And keeping your toes warm can make the difference
between a cozy trip and a cranky one. I personally love socks with grip pads on
them, which give you a little traction. That way, if you take a quick stroll to
the bathroom, you won't be slipping around when turbulence hits. These can also
double as slippers in your hotel.
Lara's Pick: Coconut Oil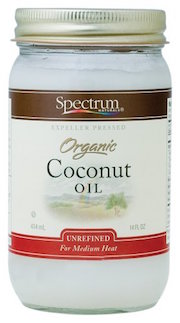 Whether you're flying with a carry-on or checking a bag, space is almost always limited. So for toiletries, I skip the separate bottle of face moisturizer, lotion, and eye make-up remover, and opt for the all-in-one coconut oil. After buying a jar from Amazon or the grocery store, I scoop some into a to-go salad container — it's under the TSA's 3.4-ounce limit. It also works as a lip balm, eliminating one more thing you have to pack. Just be sure to keep the container in a Ziploc bag in case there are any leaks.
Lara's Pick: Sharp Knife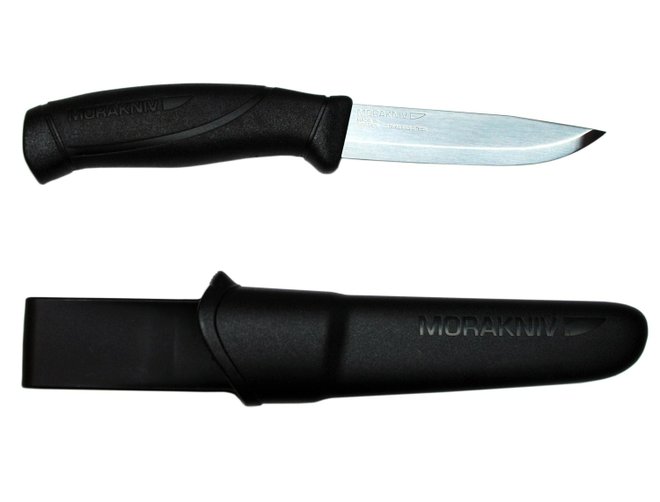 This is specific to road trips; do not, I repeat, do not go to the airport with a camping knife. But, as many roadtrippers know, a solid knife can come in handy for a multitude of reasons: Cutting through rope; driving in tent stakes; or smearing peanut butter on bread for the fourth day in a row. The Morakniv Companion is a sturdy, versatile knife that will get the job done.
Lara's Pick: Moleskine Journal
I know, I know, an actual physical journal is so passé. Still, when iPhones lose their battery, a pen and paper can be great travel companions. Whether you're jotting down important directions or making a loose itinerary, it's nice to have it on something not in danger of turning off. I've also found it's great to have a journal to recount the day's exploration; it's so easy to forget the name of that adorable restaurant or the trail you hiked if you don't write it down. Three months down the line, you'll be glad you have it to fondly look back on your fabulous trips.
Related Links:
You Might Also Like:
https://www.youtube.com/watch?v=eRu0qQDDbBY
Oyster.com is a participant in the Amazon Services LLC Associates Program, an affiliate advertising program designed to provide a means for sites to earn advertising fees by advertising and linking to Amazon.com. Full legal rules can be found here.
All products are independently selected by our writers and editors. If you buy something through our links, Oyster may earn an affiliate commission.