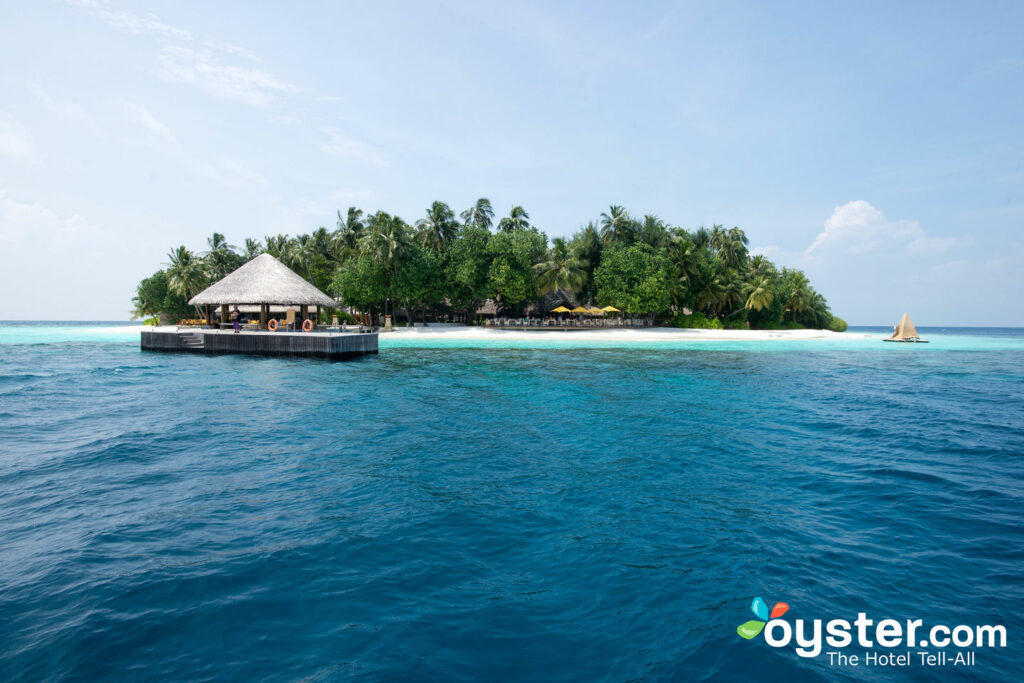 We won't fault you if you can only dream up scenes of sunbathing, overwater bungalows, and fancy cocktails when you think of the Maldives. It's practically impossible to hear or see the word Maldives without conjuring up visions of the clear, turquoise waters and powdered-sugar sand beaches. But it's not just the rest, relaxation, and overwater spa treatments that turn us into blissed-out putty. From some of the best dive and snorkel sites in the world to hanging ten on waves, learning about the locals, and dining next to a shark, there's a whole slew of activities to keep you awestruck and active while you're a guest on this paradise nation. So if you thought you'd only be able to spend all your time on the beach or the excitement stopped at the sea plane ride, think again -- these phenomenal experiences are so special (and some are only available in the Maldives).
Pro tip: Pick your resort carefully as transportation within the Maldives can be expensive or non-existent. Plus, some of these amazing experiences are only available to guests of the resort or are only reachable from nearby resorts.
1. Watch the Beach Light Up Like a Christmas Tree
https://www.instagram.com/p/vwDu_ZCtVy/
Anyone who loves a sky full of stars should head over to the twinkling beaches of Mudhdhoo in the Baa Atoll. Originally thought to be caused by phytoplankton, one type of glowing sea organism, the glowing, starry beaches in the Maldives are courtesy of a type of tiny crustacean called ostracods. This phenomenon usually occurs from around September to November, but it all really depends on the moon and weather. And though Dusit Thani Maldives' beach is the best spot to witness it close up, we've heard it's possible to see the glow in the distance from neighboring islands.
Hotel Pick:
2. Witness a Stingray Feeding and Learn About the Underwater Eco-System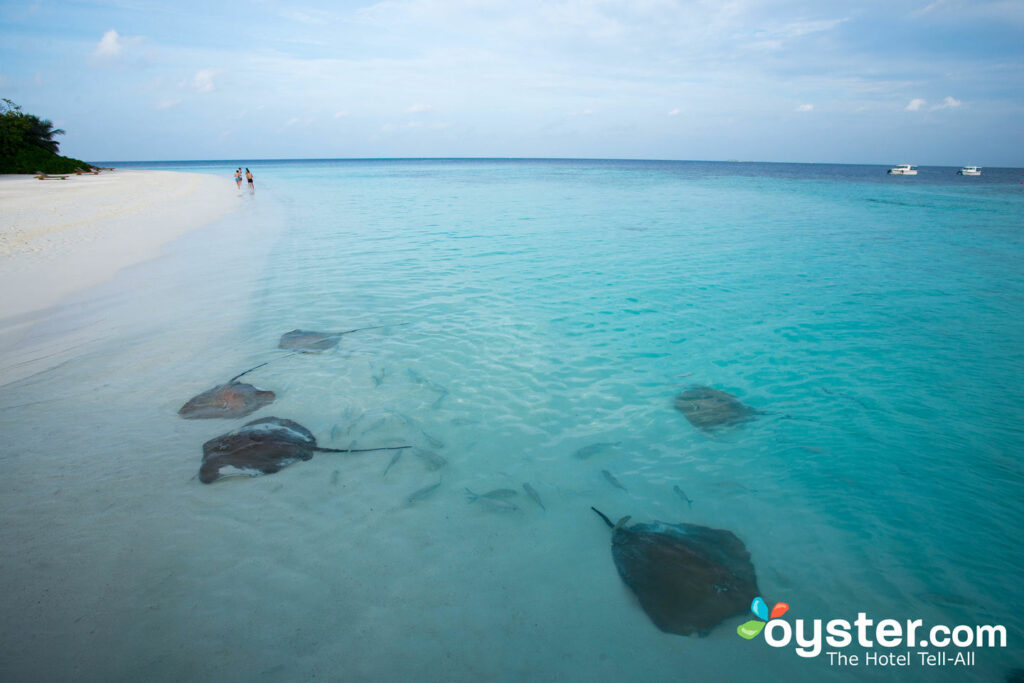 The Maldives is home to thousands of marine life species, including curious stingrays, which are a common sight around some resorts. While you may not want to get too close to them while swimming or shuffling along in shallow waters, you can catch a casual feeding. We recommend Banyan Tree Vabbinfaru hotel because of its safe and educational angle. The nightly stingray feedings take place in the shallow waters off a jetty and are a part of the hotel's — and the Maldives' only — interactive marine lab. Here, you can also learn about native species like sea turtles and sharks, listen to lectures, and get hip to the latest conservation trends, making it an eco-friendly choice, too.
Hotel Pick:
3. Swim With Mammoth Manta Rays and Whale Sharks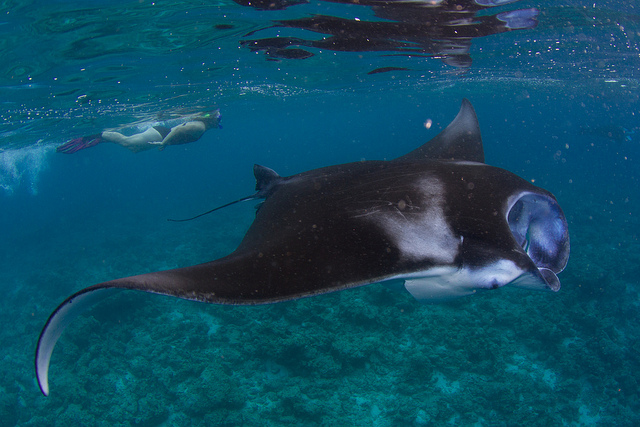 If you're looking for a more immersive and practically indescribable underwater experience, then don your snorkel or scuba gear and get into the water with some of the Maldives' most gentle giants. Visitors to the Maldives are able to swim with manta rays and even whale sharks, thanks to plankton-rich marine protected environments like Manta Point, which is just off of Hanifaru Bay, as well as other ray and whale shark hangouts. While getting lost in a school of massive manta rays can feel quite surreal, sharing space with whale sharks — the world's largest mammal — is bound to leave you feeling humble and breathless (in a good way).
Hotel Pick:
4. Have an Underwater Meal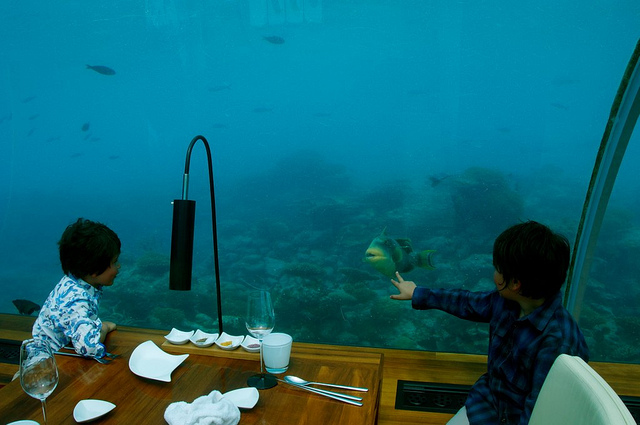 We know that Conrad Rangali's Ithaa isn't the world's only underwater restaurant, but it is the world's first all-glass underwater restaurant. It is also home to the Maldives' largest wine cellar and a gourmet European menu, serving set courses for lunch and dinner. This only-in-the-Maldives experience seats diners under a glass arch of swimming sea life. There's also some mid-morning cocktails served for those who just want to whet their whistles.
5. Scuba Dive a Shipwreck and Spot the Maldives' Big Five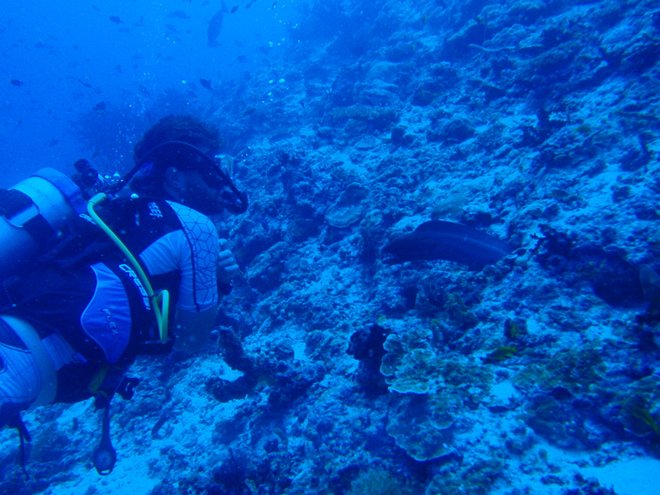 It should be a no-brainer that the diverse, rich, and unique marine eco-systems found in the Maldives make for fabulous diving territory. Both expert divers and beginners (almost every resort seems to have a PADI-certified dive school on-site) can see beautiful coral, a spectrum of colorful fish, and different types of treats like eels, puffers, lobsters, shy clams, and conchs. You can even try your hand at scuba diving a shipwreck or scouting out the Big Five — sea turtles, eagle rays, whale sharks, manta rays, and dolphins. Pick a hotel with a great house reef if you are a beginner or stay at a spot near the best dive sites. If scuba diving isn't your thing, the Maldives is one of the only places in the world where the visibility and coral construction make it possible for a snorkeler to catch great views at shallower depths.
Hotel Pick:
6. Rent Your Own Private Island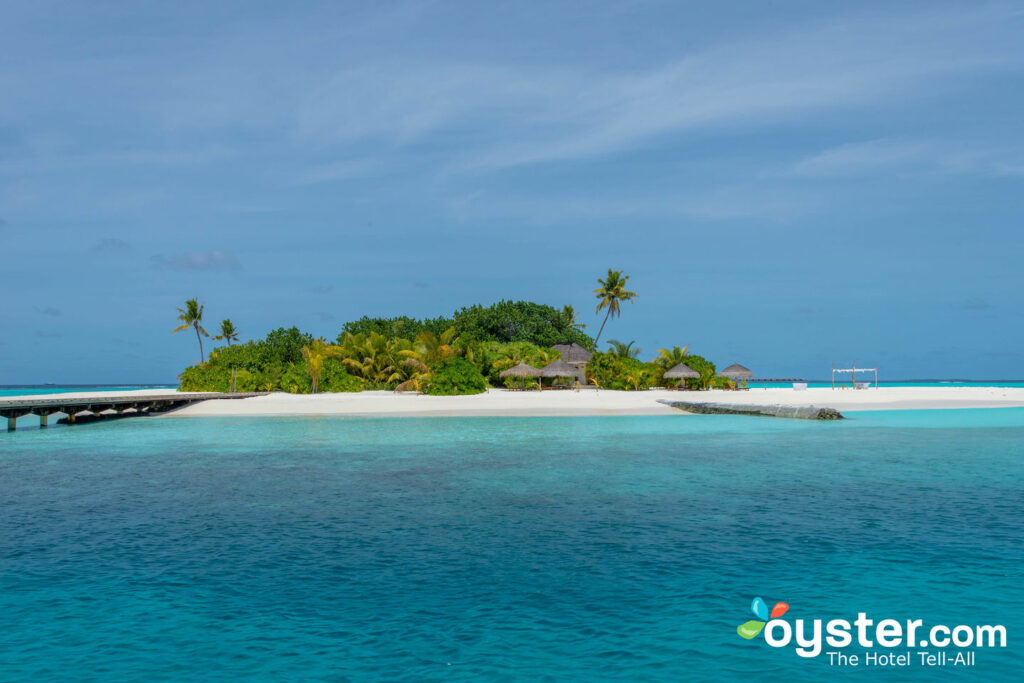 Having your own private island seems like the ultimate dream — just ask Johnny Depp, Julia Roberts, or Steven Spielberg, who all own their private oasis on the sea. Well, consider the Maldives your vehicle for a dream come true. Not only is this the land that screensavers are made from, but some islands offer the ability to rent your own island — even if it's just for an hour.
Hotel Pick:
7. Surf on the Coral Reef Breaks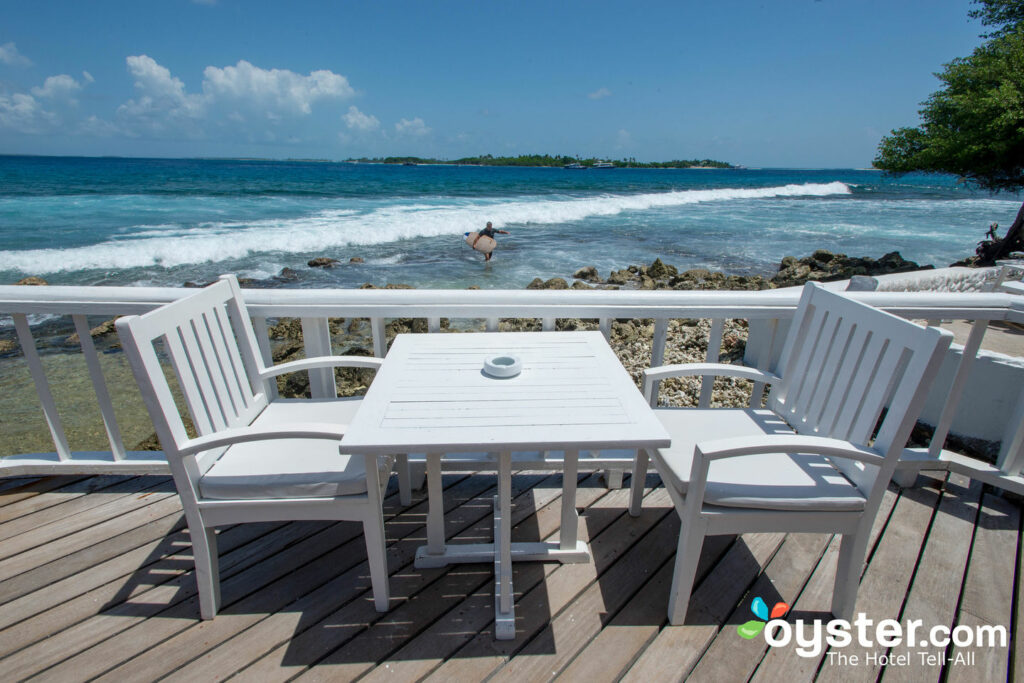 Believe it or not, the Maldives is one of the surf community's best-kept secrets. Since the archipelago is made up of coral reefs, there are seemingly endless reef breaks for surfers to ride. One of the most famous is Pasta Point. You can almost guarantee a crowd-free surf spot for you and your crew, consistent rolls, and beautiful weather. Cinnamon Dhonveli even offers budget-friendly deals that put swell-riders in simple bungalows that are close to the action. While most of the waves in the Maldives are not super powerful or high, they aren't recommended for beginners.
Hotel Pick:
8. Visit a Local Island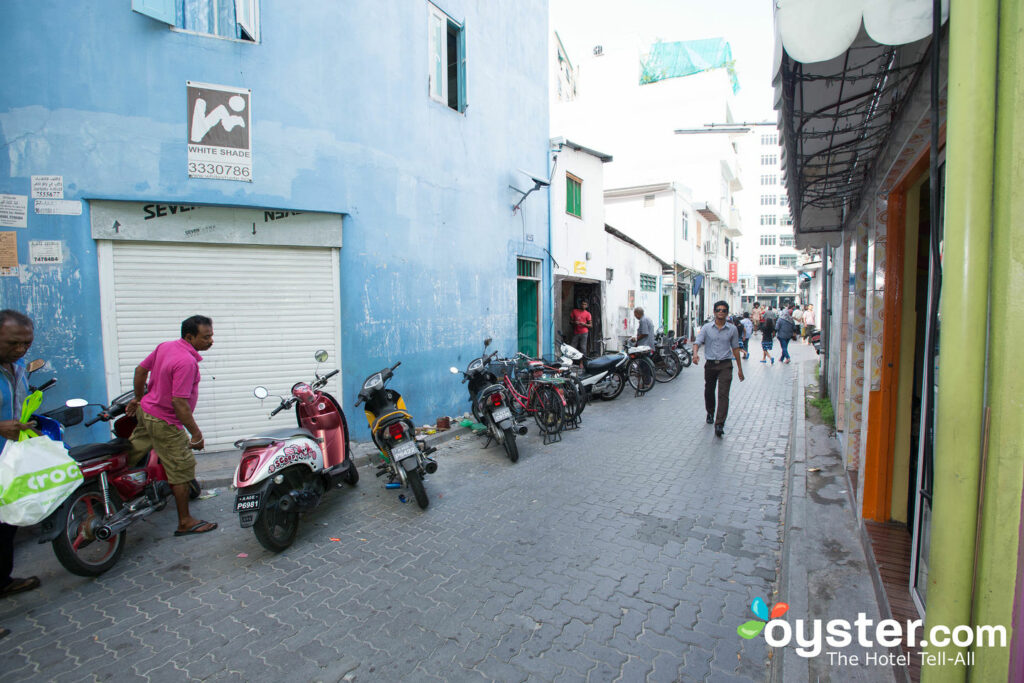 It's good to keep in mind that your Maldives resort experience is a far cry from the way locals live. For one, as an Islamic country, there are strict rules about alcohol (as in none), dress, and behavior. Basically, that bathing suit-clad, cocktail-sipping life on the beach is non-existent on local islands. With the exception of Malé, one of the world's smallest capital cities (clocking in at one-square-mile), and the surrounding airport islands, most local islands are small fishing or agricultural villages with a tight-knit, and sometimes poor, community. Many, if not all, resorts offer day trips or even stays on local islands. We recommend doing this so you can learn about the unique Maldivian culture and people. If you happen to head to Malé, make sure to check out the fish market. Wherever you go, remember to be respectful and dress and behave according to local rules.
Hotel Pick:
9. Enjoy Florescent Nighttime Diving or Snorkeling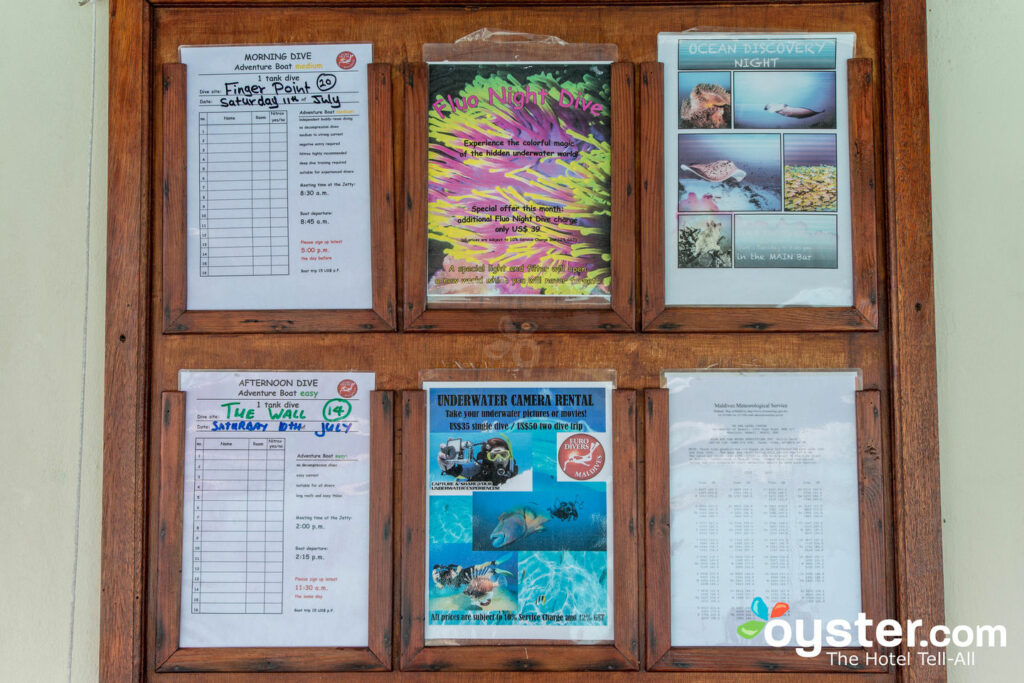 If you're looking for something a little funky, sign up for a fluorescent night dive or snorkel. Your guide will give you a special mask and UV light that causes the coral and other organisms to glow as if they were under a black light. Seeing the underwater world swimming around in neon colors is an experience that seems surreal and is one you won't forget. This works best at spots like Eriyadu Island Resort where the house reefs are impressive.
Hotel Pick:
10. Befriend Dolphins on a Cruise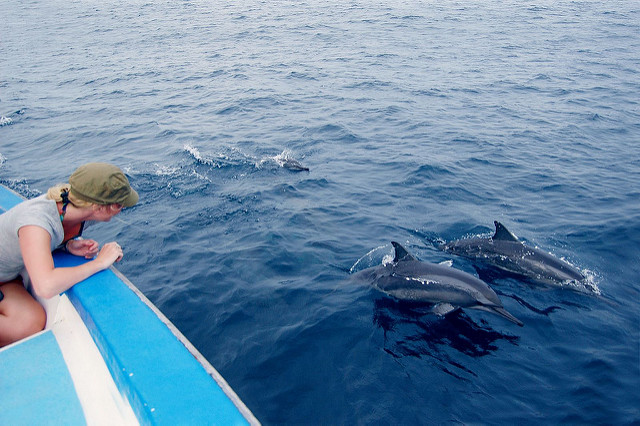 Want to see some dolphins? You've got about an 85 percent chance of spotting these gleeful marine mammals if you look in the waters around Meemu Atoll. While no resort or tour company can guarantee sightings (this is nature, after all), this atoll is definitely one of your best bets. The best times for sightings are mid-morning and late afternoon. We dare you not to break a smile while spotting the creatures jumping up in the air, chasing the boat, or playing games. Since there's no baiting or feeding of the dolphins, you will be witnessing a purely natural experience.
Hotel Pick:
11. Test Your Balance on a Stand-Up Padde Board
If you've never tried stand-up paddle boarding, the calm, clear waters of the Maldives may just be the perfect place to learn. Thanks to surrounding house reefs, several islands' lagoons are spared from wobbly waves and create a surface that's almost as smooth as glass. If you can catch your balance, you'll be rewarded with surreal views of fish, rays, turtles, and even baby reef sharks. It's a truly zen experience and a must-do for any nature lover.
Hotel Pick:
12. Snorkel or Dive Under an Island
Most islands are built from the seafloor up, meaning you can only snorkel or dive around the top of an island reef. But, in the Maldives, there's a special island with a unique shape (not to mention a fantastic and super-accessible house reef) where you can actually explore what's underneaththe island. The concave shape of Ellaidhoo island is a real treat and something that should be on any underwater-lover's bucket list. And don't worry if you've never gone scuba diving before — there's a PADI-certified school at the resort, so you'll be gearing up and jumping off their docks and under the island in no time.
Hotel Pick:
Related Stories:
All products are independently selected by our writers and editors. If you buy something through our links, Oyster may earn an affiliate commission.