In case you've been avoiding the internet the past week or so, Harry Potter fans were recently all too excited for the release of the new book "Harry Potter and the Cursed Child," which was presented on stage in London. And understandably so. After all, they've been salivating for another peek into the wizarding world of magic since J.K. Rowling completed the series almost ten years ago. The new tome sold more than two million copies in the first 48 hours of its release in the U.S. and its readers devoured the pages at rapid fire pace. But we say the fun doesn't have to stop at the final page. Avid fans can continue to celebrate the series by visiting Harry Potter-inspired places around the world. Whether you travel by apparition, the Floo Network, broom, Portkey, or plane, here are 13 spots every Harry Potter enthusiast should add to their bucket list.
1. The Wizarding World of Harry Potter, Universal Studios
Universal Studios brings the magical world of Harry Potter to fans in not one, but three locations around the world. Universal Orlando, Japan, and Los Angeles all boast their own Harry Potter theme parks with roller coasters, a full-size replica of Hogsmeade, Hogwarts Express, and butterbeer galore. The highlights vary from location to location, but all offer an unforgettable experience you'll be talking about long after you've arrived home.
2. The Lockhart
https://www.instagram.com/p/BBiOzSKrnQ4
Another reason to add Toronto to your must-visit list: The Lockhart. The new Harry Potter-themed bar features decor with famous sayings from the book as well as Harry Potter dolls, a Patronus symbol, and spiked beverages inspired by the series. Oh, and Death Eaters even have their own drink.
3. College of Wizardry
https://www.instagram.com/p/BBOCqHMQHWu
For those who fantasize about a spell that can transport them into the Harry Potter books, the College of Wizardry is about as close as it can get. The four-day wizard school is set in a castle in Poland and offers visitors the chance to take wizarding classes and meet and mingle with others who love magic. Though the getaway is not exactly Harry Potter themed, it comes with its own houses, magical creatures, and is too close to a Hogwarts experience to pass up.
4. Quidditch World Cup
https://www.instagram.com/p/BIYVC30DGKZ
If you've ever wanted to experience a thrilling Quidditch match, you're in luck. A couple of Harry Potter fans at Vermont's Middlebury College created a real-life version of the sport back in 2005. Since then, it has become a competitive sport that's played throughout the U.S. It even slowly led to the creation of the International Quidditch Association (IQA), which hosts the Quidditch World Cup in a new destination each year. This year's World Cup was held in July in Frankfurt. If you can't make it to the international event, check for local happenings — the U.S. has its own Quidditch World Cup plus more than 200 teams nationwide.
5. Warner Bros. Studio Tour London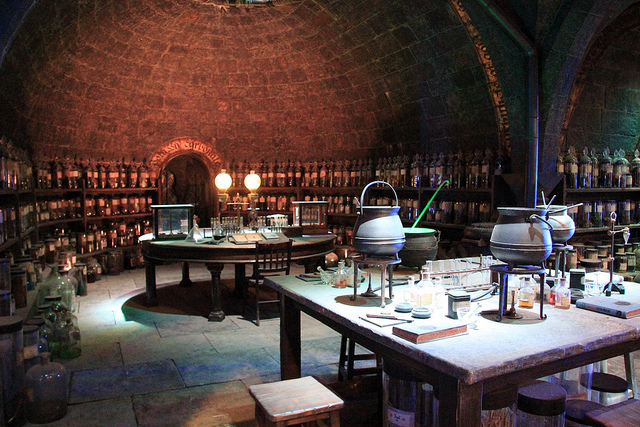 The Harry Potter films brought the books to life in an incredible way. Luckily, Warner Bros. Studio in London wanted to preserve that magic for fans to experience even after they've left the movie theater. During The Making of Harry Potter tour, folks will have the opportunity to check out the film's props and sets as well as indulge in butterbeer ice cream and ride a broomstick against a green screen.
6. Alnwick Castle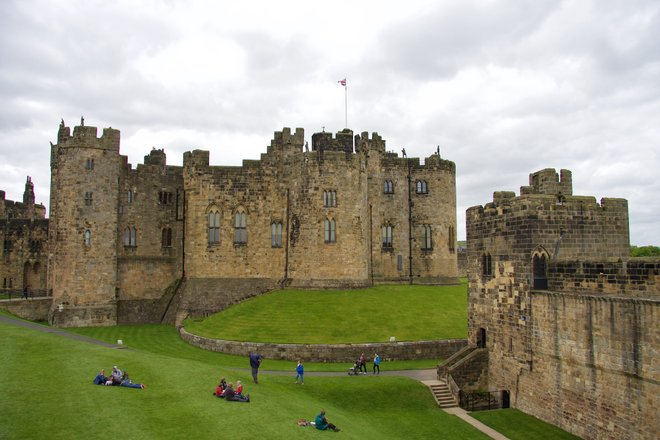 Harry Potter film junkies are sure to recognize Alnwick Castle in North Umberland, England immediately. The site was used as Hogwarts Castle in the filming of "Harry Potter and the Philosopher's Stone" and "Harry Potter and the Chamber of Secrets." In addition to scoping out this amazing structure, visitors can also take a broomstick flight training course and wizardry class on the premises.
7. Glenfinnan Viaduct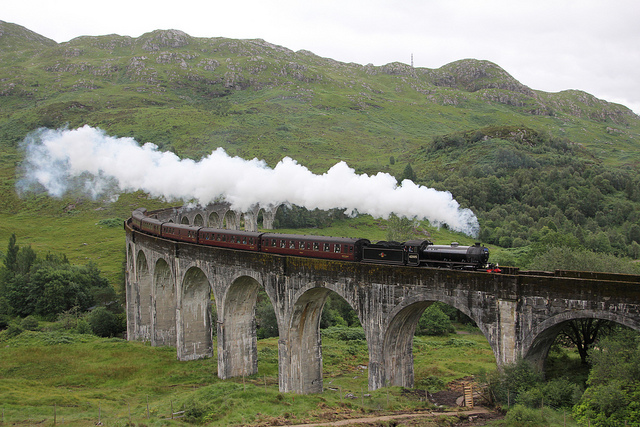 Ever daydream about being on the Hogwarts Express when Harry, Hermione, and Ron met, so that you could turn that trio into a foursome? You're not the only one. While we can't bring you back to that very moment, we can offer a similar experience. Take Scotland's Jacobite train across the Glenfinnan Viaduct, which was featured in a film or two. Just make sure to have your phone ready to snap that selfie.
Harry Potter book, movie, and play fans will feel at home at the Georgian House. The family-run bed and breakfast, which is located in central London, houses rentable wizarding chambers. Hidden behind a bookcase, this room comes with castle-like details, medieval decor, trunks, cauldrons, and a four-poster bed. Just imagine the types of magical dreams you'll have here.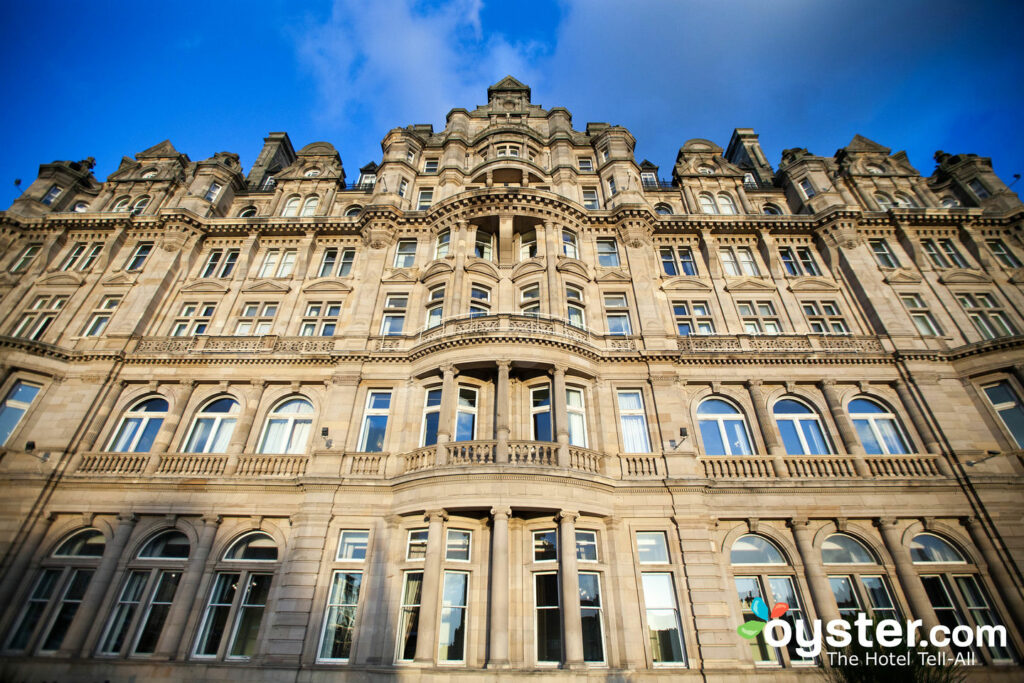 There are plenty of reasons to visit Edinburgh, Scotland and being a Harry Potter enthusiast is certainly one of them. For starters, J.K. Rowling penned the series at The Elephant House, a cafe located in the heart of the city, and finished "Harry Potter and the Deathly Hallows" at The Balmoral Hotel. You can even rent the room Rowling stayed in — room 652 — and see the message she left on a marble bust. And as for Tom Riddle, the inspiration for his character can be found in Greyfriars Kirkyard cemetery.
11. Muggle Tours
https://www.instagram.com/p/8BxSWpw_2I
If you find yourself in London, make sure to book a spot on one of the Muggle Tours. During the walking tour, guests will follow in Harry, Ron, and Hermione's footsteps and visit the sites that starred in the film, including the Leaky Cauldron, Knockturn Alley, Number 12 Grimmauld Place, the visitor's entrance to the Ministry of Magic, and more.
12. King's Cross Station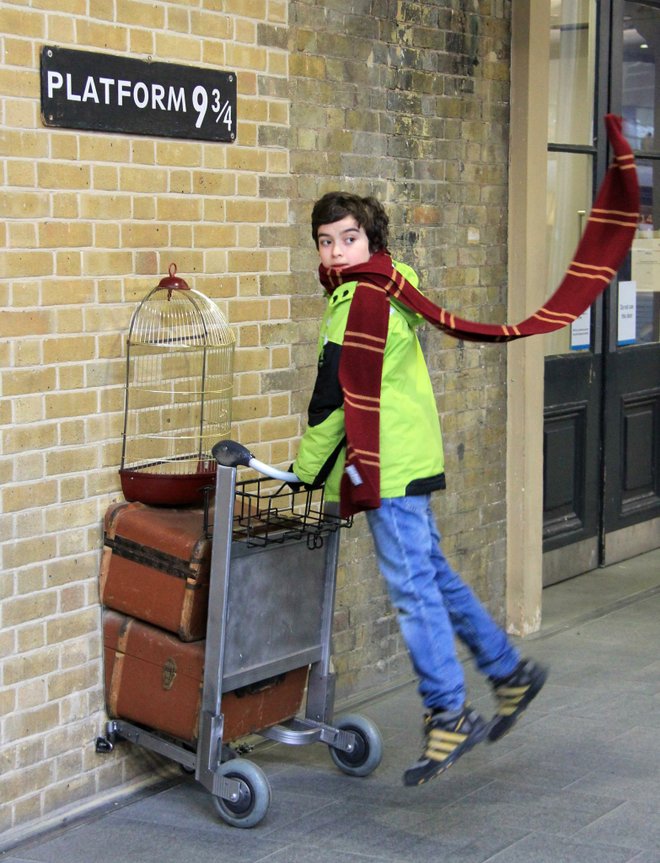 Platform 9 3/4 is a popular attraction among Harry Potter fans, but it's worth braving the crowds. Located at King's Cross Station in London, this is the site where one departs for Hogwarts via the Hogwarts Express. While you might not able to run through the wall and catch the train like the rest of the gang, you will be able to snap a memorable photo.
13. Harry Potter: The Exhibition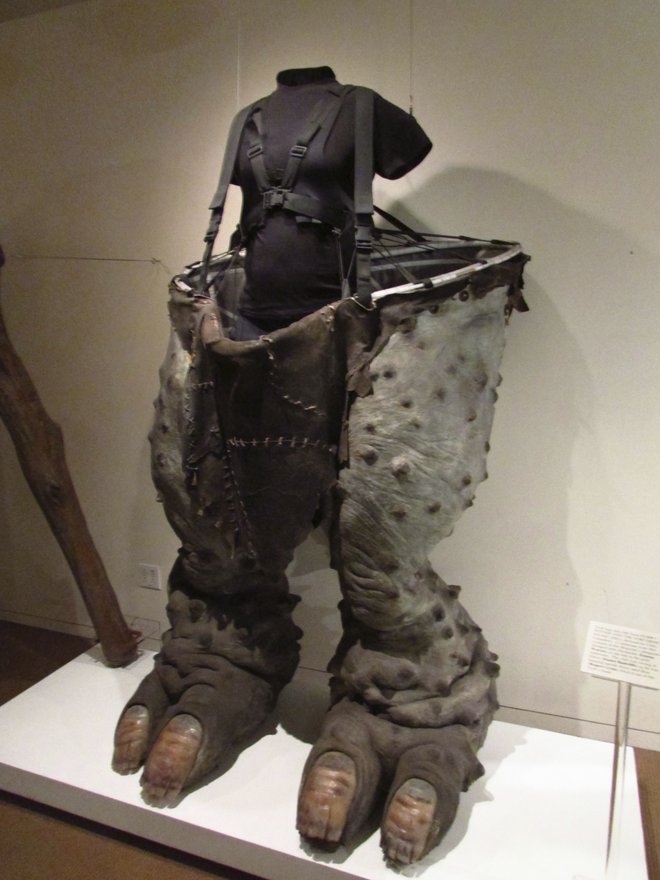 Those who can't travel far might have the opportunity to have the world of Harry Potter come to them. Kicking off in Chicago, this traveling exhibition has already made its way to Boston, Toronto, Seattle, New York City, Sydney, Singapore, Paris, and Shanghai and is currently in Brussels. Here, expect to see the props and costumes from the films displayed in elaborate Hogwarts-inspired sets.
Related Stories:
All products are independently selected by our writers and editors. If you buy something through our links, Oyster may earn an affiliate commission.