Donald Trump, businessman, former reality TV show host, and now President-elect, is also (not surprisingly) a seasoned jet-setter. After all, he does possess his very own plane. According to Time Magazine, Trump's two planes flew a total of 504,316 miles between January 2011 and April 2015 alone. To put things in perspective, that's the equivalent of circling the earth 20 times. And while you might not have a Boeing 757 decked out with gold-plated seat belts and a glass cockpit, you can still reach the remarkable destinations that Trump has visited. Here, we rounded up 14 places the President-elect has traveled to plus where to stay and a can't-miss to-do while visiting.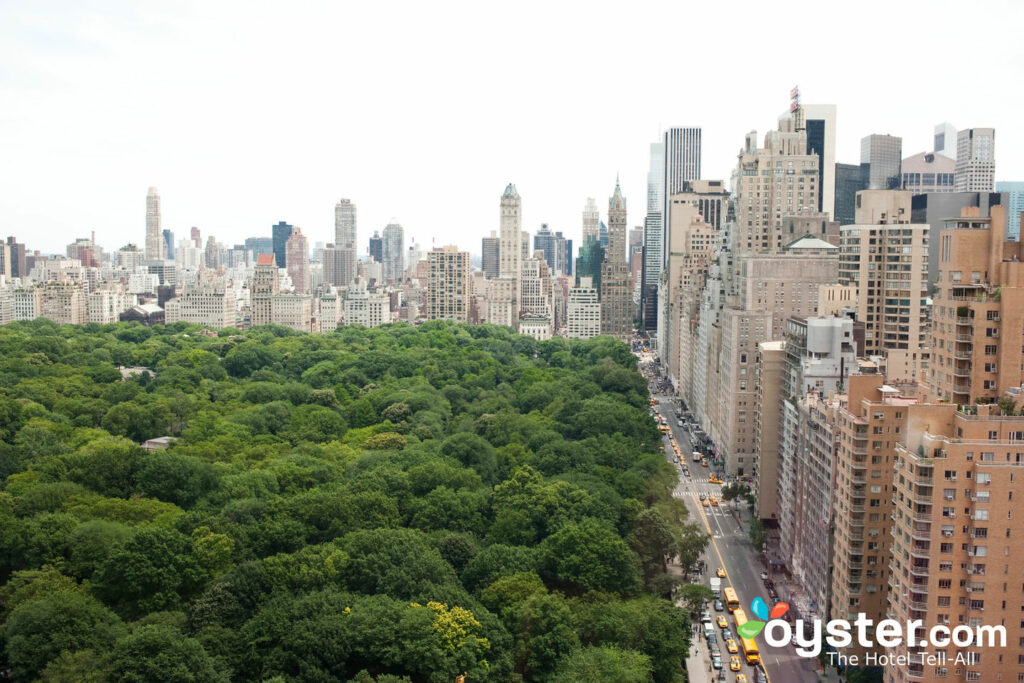 We begin, quite fittingly, in Trump's hometown of New York City. The President-elect was born in 1946 to Fred, a wealthy real estate developer, and Mary Trump. He first lived in a Tudor-style home on Wareham Place in Queens. The family then moved to another abode on Midland Parkway, also in Queens. These days, however, Trump resides in a swanky three-story Trump Tower apartment on Fifth Avenue — that is, as he awaits his inauguration into the White House.
What to Do: The real question is what can't you do in the Big Apple? We recommend lacing up your ice skates and going for a spin at Wollman Rink in Central Park. Originally opened in 1949, the rink fell into disrepair until Trump took on the approximately $2.25 million renovation project in 1986.
Hotel Pick:
When the 70-floor Trump Ocean Club opened in Panama City in July 2011, the tycoon traveled to the city and met with Ricardo Martinelli, Panama's president at the time. Soon after, Martinelli announced the city would host the Miss Universe pageant. Early on during the U.S. presidential election, however, Panama joined Mexico, Costa Rica, and other countries in bowing out of the pageant following Trump's remarks about Latinos.
What to Do: Walk or bike along the Avenida Balboa to see the ships queued up to enter Panama Canal. Lined by modern high-rises, the six-lane avenue cost $189 million to build and is one of the most expensive avenues in Panama.
Hotel Pick:
Where's the world's greatest golf course? If you ask Trump, it's probably at the Trump Turnberry in Scotland — or at least that's how he once described the greens. The lifelong New Yorker also has a golf course in Aberdeenshire, which opened in 2012 after construction crews bulldozed the dunes on the coastline despite community concerns.
What to Do: Walk to the Turnberry Lighthouse from the Trump golf course, which is about a two-hour train ride from Glasgow. The lighthouse has been turned into a suite that's available through the resort, but any guest can walk by and enjoy the views for free.
Hotel Pick:
4. Batumi
In 2012, Trump unveiled the Trump Tower Batumi, a 47-story luxury residential building in Georgia. Trump lent his name to the $250 million high-rise project set on the Black Sea coast. Construction, however, was put on hold for six years due to the region's stagnant real estate market.
What To Do: Walk through the Batumi Botanical Garden, which has thousands of plant species. Located on the Black Sea, the garden has been open for more than 100 years.
In 2014, the President-elect and his daughter, Ivanka Trump, headed to the United Arab Emirates for a business trip to christen a golf resort that bears his name. And although the Trump International Golf Club letters were removed from the resort as a response to Trump's statements regarding a ban of Muslims entering the U.S., the sign has been restored.
What to Do: If you can't brave the heights of Burj Khalifa, stay on level ground and check out The Dubai Fountain show. The fountains are choreographed to music and some water spouts go as high as 500 feet.
Hotel Pick:
Trump and his then-girlfriend Melania were in London in 2002 before for a short visit to meet her parents Viktor and Amalija Knavs. The soon-to-be first lady hails from Slovenia and worked as a model in Milan and Paris. It was in New York, during Fashion Week, that she met her future husband.
What to Do: The Coco-Cola London Eye, which stands at 443 feet, is not the tallest Ferris wheel in the world as it once was when it opened in 1999. However, the Ferris wheel is still considered the highest vantage point in London. You can find the ride near the Jubilee Gardens overlooking the Thames River.
Hotel Pick: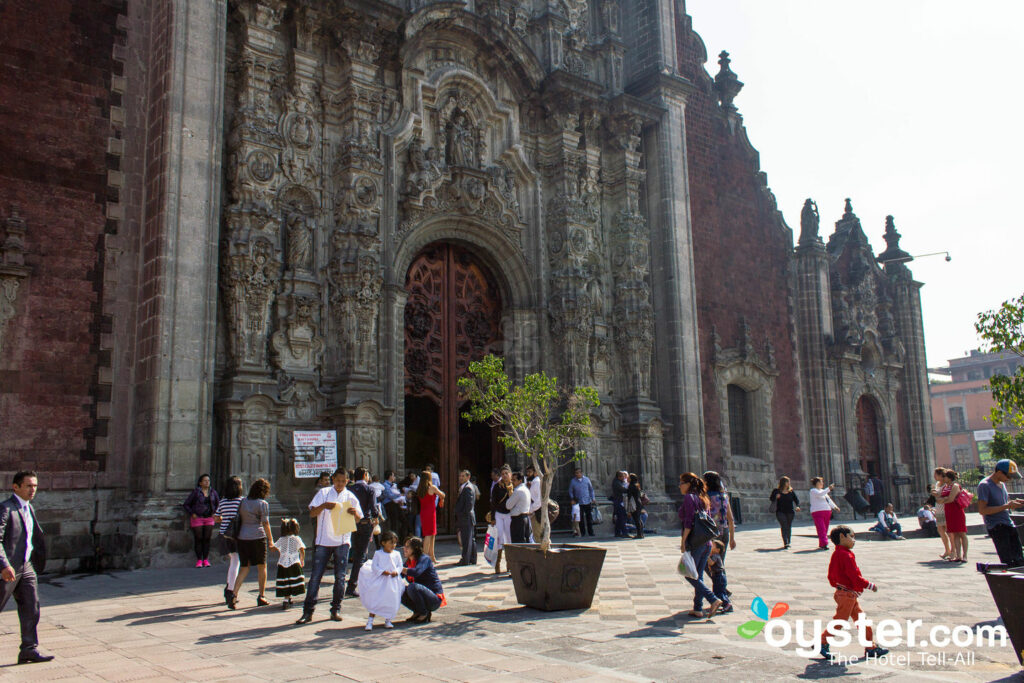 On a recent trip to Mexico City, Trump opted for a charter jet instead of his signature private airplane emblazoned with his name. The President-elect was in town during his presidential campaign to meet with Mexican President Enrique Peña Nieto for a private, closed-door meeting.
What to Do: Soak up the history of Mexico City by visiting the Templo Mayor, an Aztec temple in the heart of Tenochtitlan that dates back to the 14th century.
Hotel Pick: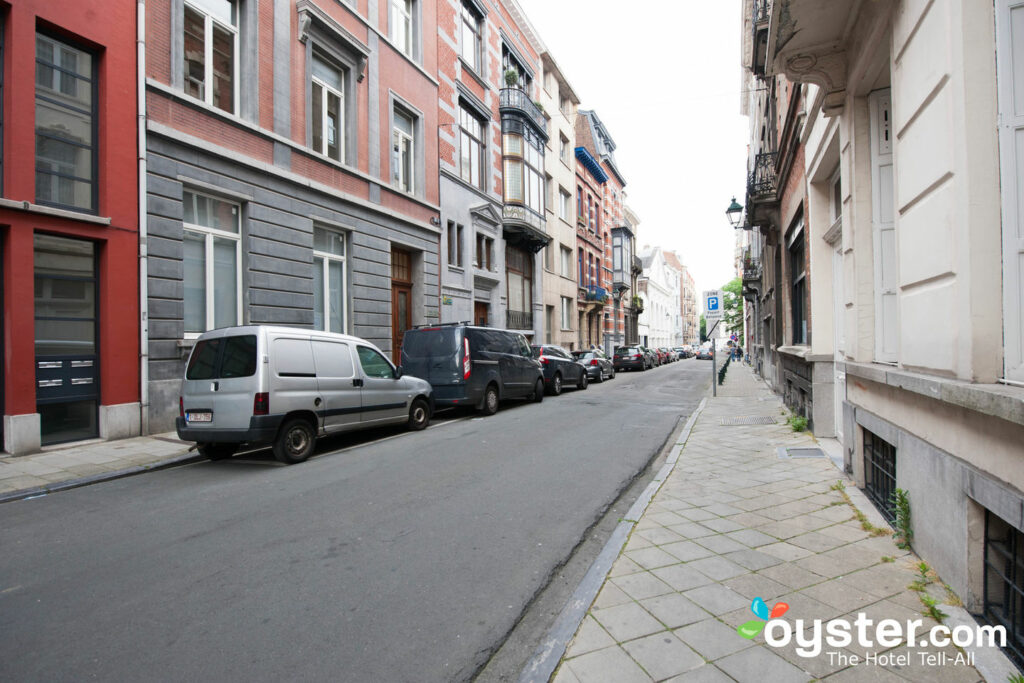 During a campaign event in Atlanta, Trump stated, "Belgium is a beautiful city. And an amazing place. Magnificent buildings. I [was] there many, many years ago." Trump might have made an error by calling Belgium a city, but we do agree that it's home to gorgeous architecture.f
What to Do: If you happen to be in Brussels, pay a visit to the beautiful buildings surrounding the Grand Place, the Royal Palace of Brussels, or any of the other historic buildings and museums that the city has to offer.
Hotel Pick:
Trump was in Doha, Qatar in April 2008 with his daughter, Ivanka, and sons, Eric and Donald Jr. During his business trip, he visited the Pearl-Qatar development, among other places. Trump praised Qatar's modern airport — as well as the airports in Dubai and China — in the first presidential debate. Qatar Airways also has office space in the Trump Tower in midtown Manhattan.
What to Do: Whether you're looking for a authentic meal or for some retail therapy, the Souq Waqif likely has something for you. The maze of streets are packed with restaurants and shisha (hookah) cafes as well as merchants selling souvenirs, spices, and other items.
Hotel Pick:
Trump and Ivanka were both in Istanbul, Turkey in 2010 to open Trump Towers Mall. The property, which uses the Trump brand name, opened with 190 shops, a food court, and a floor dedicated to kids. There have also been recent concerns around Trump's policies toward Turkey, as they might be influenced by his commercial interests. During a radio interview, the President-elect said, "I have a little conflict of interest because I have a major, major building in Istanbul. It's a tremendously successful job. It's called Trump Towers — two towers, instead of one. Not the usual one. It's two."
What To Do: Make sure to have your camera handy when walking into the Basilica Cistern. Built in 532 A.D., this marvelous underground Byzantine structure sits below Istanbul with hundreds of stone pillars and medusa head sculptures.
Hotel Pick:
11. Pune, India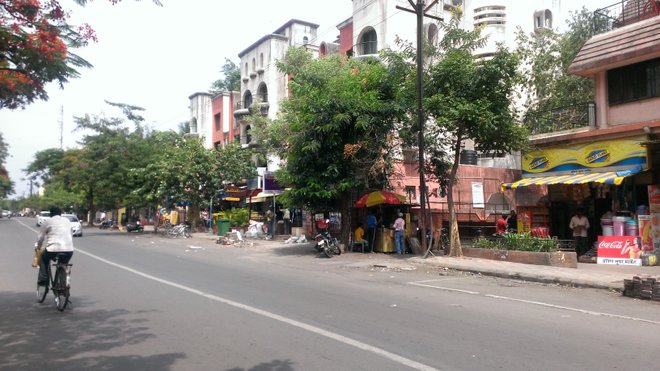 In 2014, Trump and his son, Donald Jr., visited the JW Marriott Hotel in Pune, where Bollywood actor Lara Dutta interviewed them during a banquet hosted by Panchshil Realty. The real estate tycoon later opened up two luxury residential buildings in the city's Kalyani Nagar area.
What To Do: Take a trip to Baneshwar temple in Nasrapur village, where you can also see a nearby waterfall. Fun fact: Baneshwar translates to "god within the forest."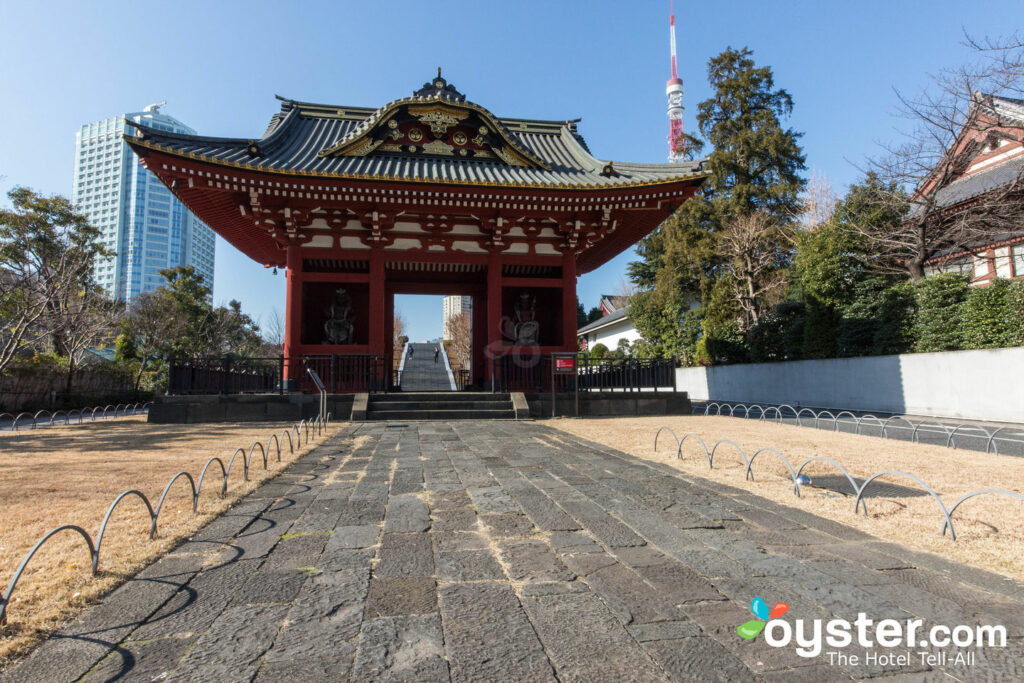 It was 1990 and the promotional posters read: Tyson Is Back! Despite the hype, boxer Mike Tyson would lose to Buster Douglas at the Tokyo Dome in Japan and Trump was one of the audience members. The trip wasn't entirely all for pleasure, though — Trump also had an investors meeting to discuss the acquisition of the Plaza Hotel.
What to Do: Rise and shine early in the morning to check out the fish auction at Tsukiji fish market, which handles more than 2,000 tons of seafood per day. When you work up an appetite, hit up one of the sushi and ramen eateries at the market.
Hotel Pick:
In 2011, Trump flew to Australia to give a talk during the National Achievers Congress. The three-day conference, which was held at the Sydney Entertainment Centre, also welcomed other entrepreneurs like Anthony Robbins and Robert Kiyosaki.
What To Do: Snap a selfie in front of the Sydney Opera House, where you can catch a ballet, symphony, or theater performance.
Hotel Pick:
Trump and his kids, Ivanka, Eric, and Donald Jr., landed in Vancouver for business in 2013. The 63-story Trump International Hotel & Tower Vancouver was slated to be completed in 2016, but the launch has since been pushed back to January 2017. The $360 million mixed-use project is the second hotel in Canada to have Trump's name.
What To Do: If you're looking for a pint and good meal in a quaint neighborhood, check out Gastown in downtown Vancouver. The area is named after John Deighton (or "Gassy Jack"), a steamboat captain who also opened a bar in the area. You'll also get a kick out of the steam clock that sits on a steam grate.
Hotel Pick:
Related Stories:
All products are independently selected by our writers and editors. If you buy something through our links, Oyster may earn an affiliate commission.