Start stocking up on Guinness and finding green articles of clothing because tomorrow is St. Patrick's Day. What began as a religious feast day marking the death of the patron saint of Ireland, has turned into an international celebration of all things Irish. Whether having ancestors from Ireland or not, people get in the spirit by drinking a pint at a nearby Irish pub, catching a parade, or watching a step-dance show, all while wearing four-leaf clover temporary tattoos. Though major cities across the globe will be having festivities, there's no place quite like Dublin on March 17 and the days before. So if you didn't make it there this St. Paddy's Day, here are 14 Dublin hotels that will put you in the mood for Irish revelry wherever you are.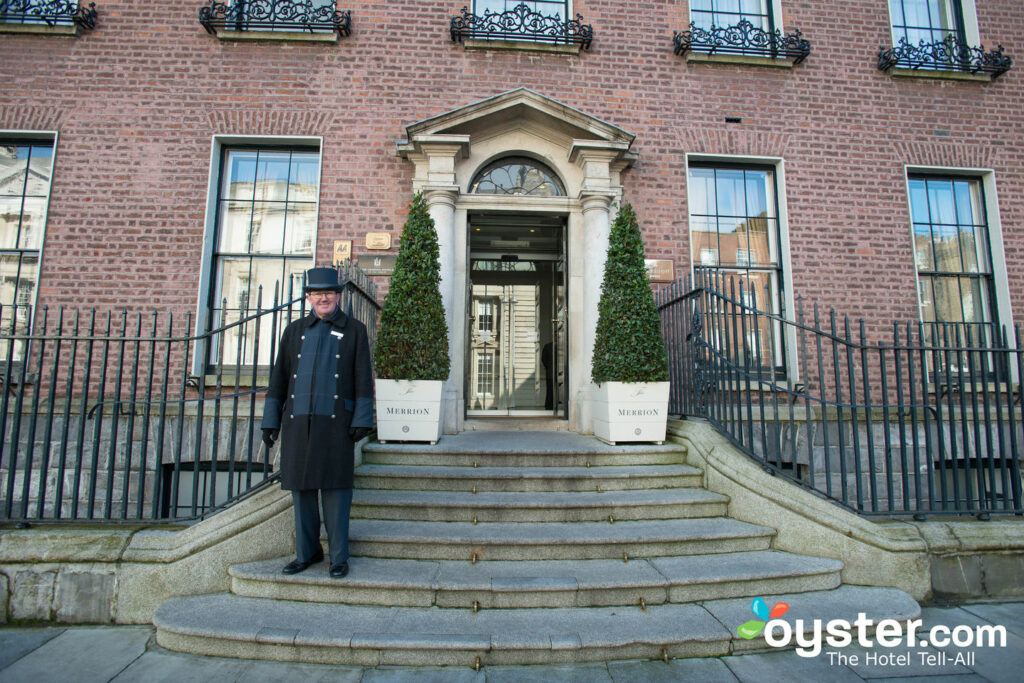 The Merrion is Dublin's most exclusive luxury hotel, and has a convenient location across from the Government buildings in four 18th-century townhouses. The hotel has a full-service spa, lovely Roman-style indoor pool, and well-equipped fitness center. The impressive restaurant offering includes Restaurant Patrick Guilbaud, the only restaurant in Ireland to receive two Michelin stars, as well as the casual and atmospheric Cellar Bar, housed in the original 18th century wine vaults. It's true that some rooms have unremarkable views of other buildings, the gym is a bit small, and not all rooms have iPod docks, but most will find little fault with this five-pearl gem.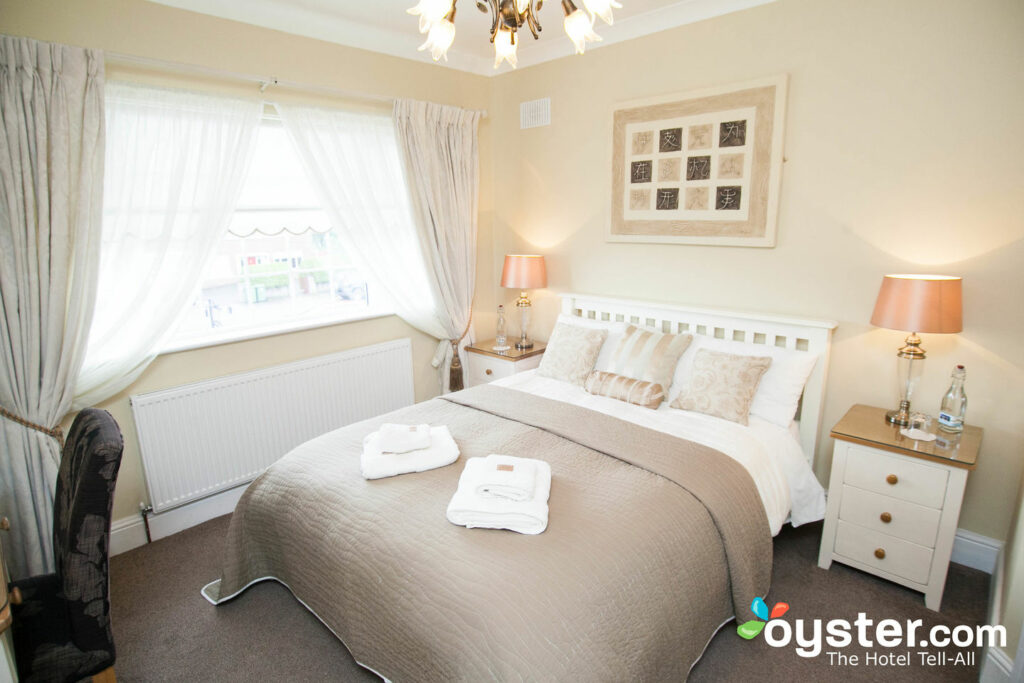 When it comes to B&Bs with a homey feel and a personal touch, Beech Lodge is hard to beat. The owners really give guests a warm welcome and make a point of helping out with any aspect of their stay. Rooms are clean, fresh, and comfortable, though you'll hear some traffic noise in those at the front of the house. Breakfast is a particular highlight — it's freshly cooked with lots of choice. Rates are very reasonable, and if you don't mind being a few miles from city center, this is a great choice.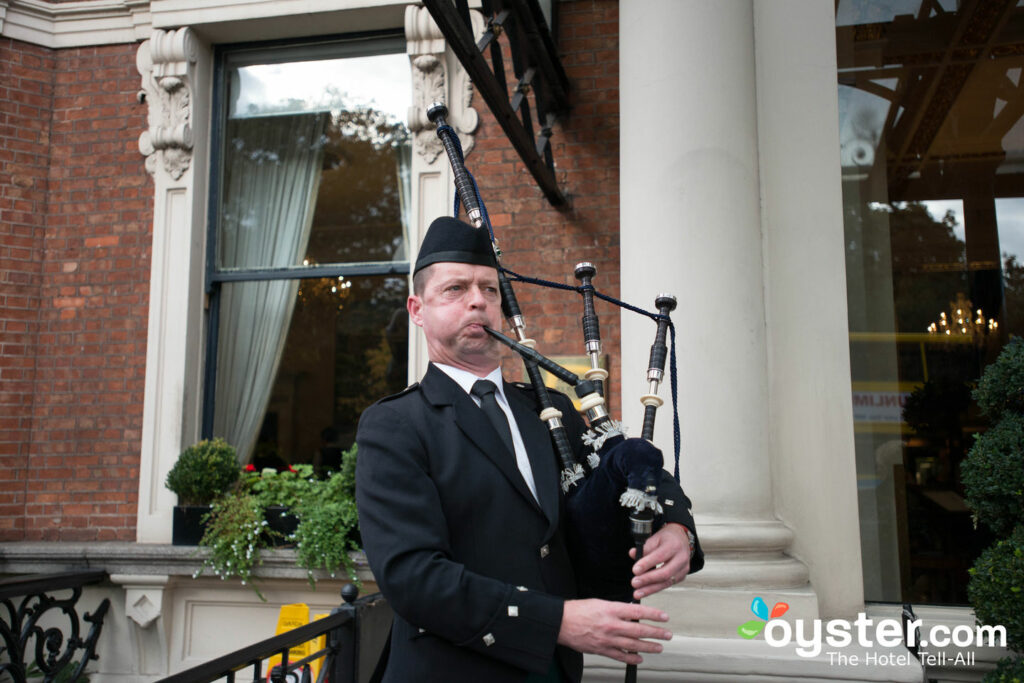 The 265-room Shelbourne, built in 1824, is one of Dublin's best-known luxury icons, with a grand entrance right on St. Stephen's Green and an impressive roster of famous past guests (Bill Clinton, Julia Roberts, and Liam Neeson have all stayed here, to name a few). Rooms have elegant traditional decor, though some are quite small and standard Queen Rooms lack bathtubs. Still, the ornate common spaces, hot spot bars and dining venues, luxury spa, and historic cachet combine to make this one of Dublin's premier options.
The Dylan Hotel is a stylish 44-room boutique with a quiet and safe location in Dublin 4, an upscale neighborhood a short walk from the city center. Each room has been individually styled with a mix of whimsical decor — artistic headboards, intricate mirrors, and statement chairs — and classic pieces. Amenities are fantastic for such a small property. In the room, there are flat-screen TVs, iPod docks (with iPods loaded with historical Dublin walking tours), stocked minibars, and bathrooms with under-floor heating. Some bathrooms also have big, luxurious soaking tubs with small flat-screen TVs. Amenities in the hotel include a fitness room, cozy bar, heated outdoor terrace, solid restaurant, and 24-hour room service. In addition to its character and sleek style, the Dylan is known for excellent service.
The Beacon Hotel is a trendy 88-room boutique that is a breath of hip, fresh air in the Dublin hotel scene. All-white rooms have fun design features including pops of color, bamboo shoots, and ornate headboards. Bathrooms are equally chic with modern fixtures, gray tiles, and walk-in showers; some rooms have sexy freestanding soaking tubs in front of floor-to-ceiling windows. The location is far from Dublin's tourist spots — but close the tram (LUAS) for reaching the city center — and parking is free. Hotel features include the Crystal Bar for cocktails, My Thai restaurant, a beer garden, and free Wi-Fi.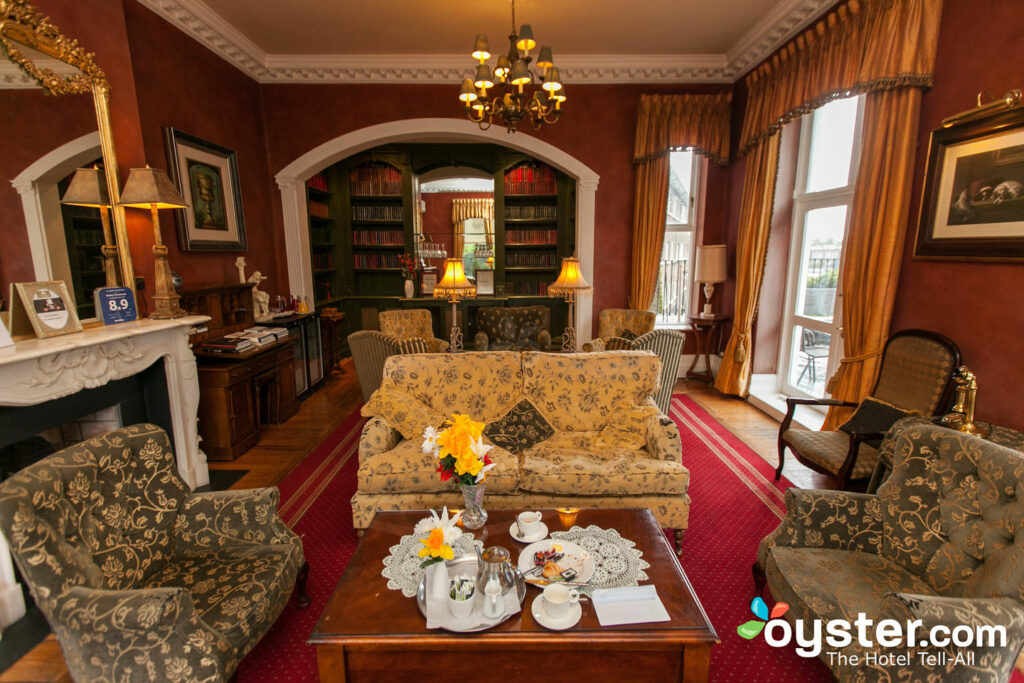 The Butlers Townhouse is a four-pearl, traditionally decorated, 20-room guest house that's within a three-minute walk of Lansdowne Road Dart Station, and within a 15-minute walk of several Grand Canal Quay waterfront restaurants. Guest rooms, with two-fold Egyptian cotton sheets and handmade pillows, are lush and immaculate, and their posh upholstered armchairs and decorative fireplaces, capture the ambience of the Victorian era. Bathrooms, which have French doors, are pristine with modern fixtures, but run a bit small. Wi-Fi, a shoe-shine service, and 24-hour tea-and-coffee service are available free to all guests. A gourmet Irish breakfast is included in the "Bed & Breakfast" rate. The Drawing Room offers free scones, muffins, and juice in the afternoon.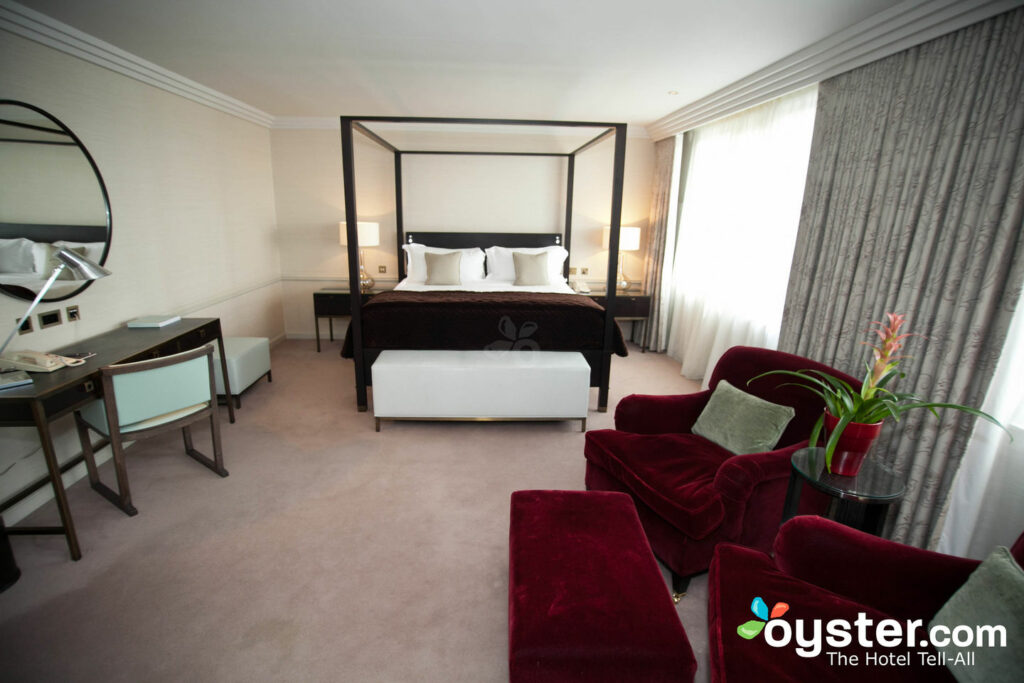 The Westbury is a luxurious hotel located in the heart of Dublin, just off Grafton Street and within walking distance of major sights. The 205 rooms and suites are beautifully decorated with neutral colors, plush couches and linens, and modern patterns. All rooms have Nespresso machines, minibars, and elegant bathrooms. The Westbury is known for space, and even the standard rooms are generous in size. The huge lobby is full of comfortable couches where a delicious afternoon tea is on offer. The hotel also has an upscale restaurant, Wilde, named after the writer Oscar Wilde, a casual restaurant called Balfes, and the Marble Bar. When booking, be sure to read the fine print: Some packages come with breakfast and Wi-Fi while others do not.
Clontarf Castle Hotel is a striking, historic property in a north Dublin suburb that expertly mixes old and new. The location will be a hit with those hoping to explore Dublin itself (a 10-minute scenic drive away) and the nearby countryside and coast. Contemporary flourishes bring a sense of fun and informality to the property, from the fine dining restaurant to the cozy bar to the chic lounge. Modern rooms are pretty and spotlessly clean; some have four-poster beds.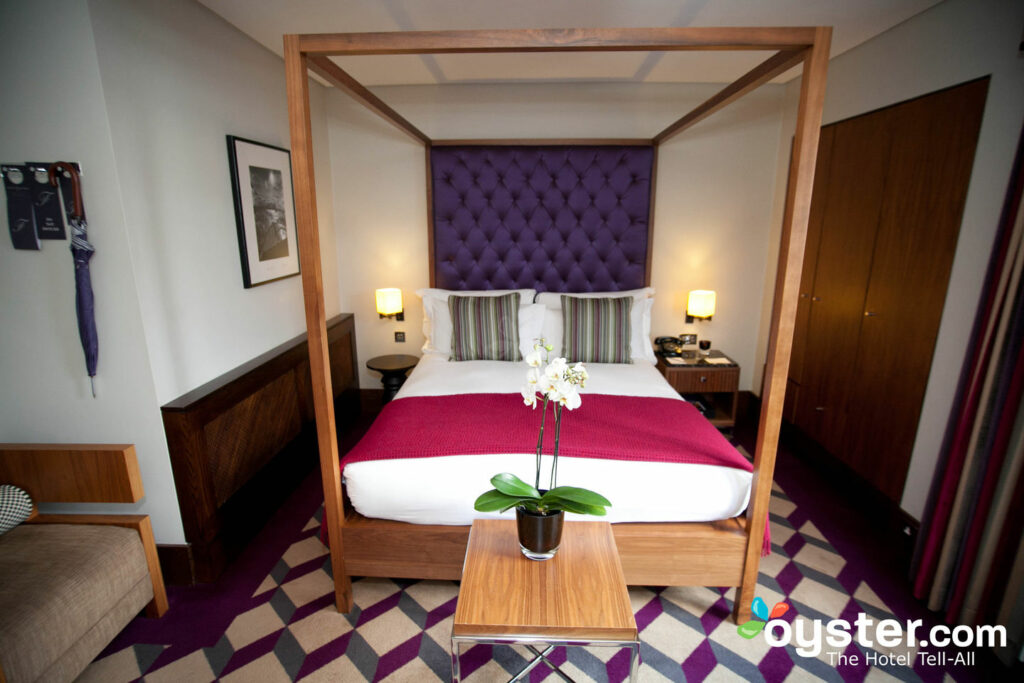 The Fitzwilliam Hotel is a beautiful design hotel with a fantastic location overlooking St. Stephen's Green. A bold use of color, modern furniture, and eclectic accents combine in fun rooms with huge bathrooms. Many rooms have soaking tubs and separate walk-in showers; all have minibars, flat-screen TVs, and free Wi-Fi. In addition to a full gym and spa, the Fitzwilliam also has three distinct restaurants serving Irish, Mediterranean, and French cuisine (Thornton's has one Michelin star). The hotel also offers 24-hour room service. With small touches like fluffy duvets and nightly chocolates, this hotel — with its location at the heart of Dublin — is one of the best picks in town.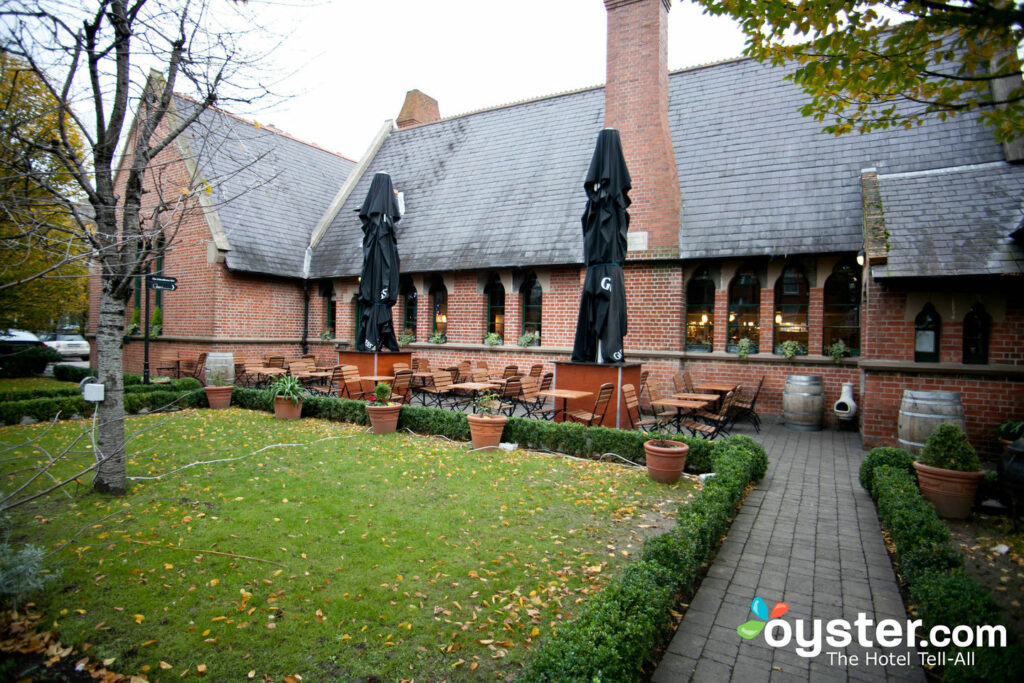 The Schoolhouse is a charming, historic hotel located in the leafy Ballsbridge neighborhood. The building housed a school from 1859 through 1969, and underwent a restoration in 1997 that preserved its historic character. The result is a traditional, cozy boutique hotel unlike any other in Dublin. All rooms are named after a famous Irish writer and have classic decor including floral prints and antiques. Rooms do have modern touches as well, including flat-screen TVs, free Wi-Fi, and fluffy duvets. Bathrooms have historic charm, but are a little snug. The architecture of the hotel is most striking in the on-site restaurant and bar which share a beamed cathedral ceiling. The vibrant neighborhood bar has a fireplace, outdoor seating, and screens to show all the big sports matches. The quiet location, excellent food, and history of this hotel make it one of Dublin's best affordable picks.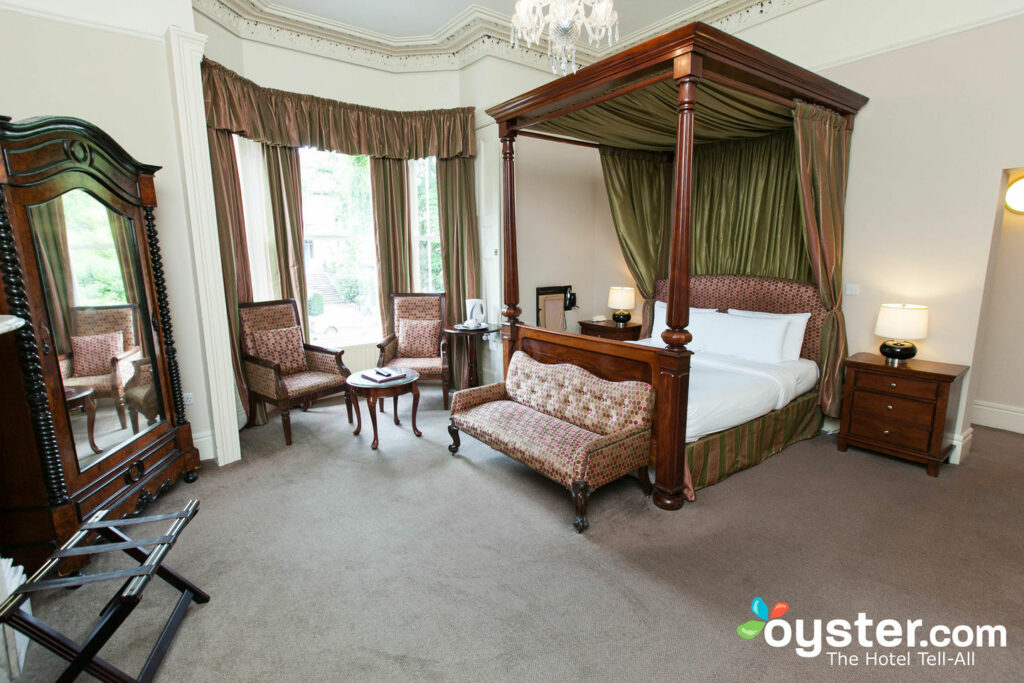 Little effort has been spared in recreating an authentic Victorian experience in this quaint Ballsbridge hotel — from handpicked antiques to meticulously maintained original features, you really get a sense of stepping into the 19th century. Rooms at the Ariel House Hotel continue the theme, though some can appear a little dated, while the hotel's traditional afternoon tea is a real treat. Location is key — it's perfect for the Aviva Stadium, and Dublin city center is about 20 minutes away on foot (transport links are also good).
The Aberdeen Lodge is a charming mid-range hotel with bay windows and climbing ivy, surrounded by brick walls. This small guesthouse is located near Dublin Bay and the exclusive Ballsbridge neighborhood. Rooms are quaint and classic — some have four-poster beds — and all have free Wi-Fi. Bathrooms are average size, but clean and updated. This lodge has lovely common spaces including a drawing room with a fireplace and manicured outdoor garden. One hotel highlight is the extensive daily breakfast, with items such as house-made preserves, bread, and pastries. While located away from the center of Dublin in a leafy, residential neighborhood, the DART train is nearby for easy access to the main sights.
The 21-room boutique-style hotel called Number 31 was once the home of Sam Stephenson, Dublin's famous modernist architect. With an elegant, contemporary design theme and a cozy, welcoming vibe, this property is a favorite for guests who want to stay close to the shopping and dining district in the city center. Period-style rooms are upscale and feature original Georgian details like lofty ceilings and cornices. Guests rave about the cooked-to-order breakfast spread and personalized service.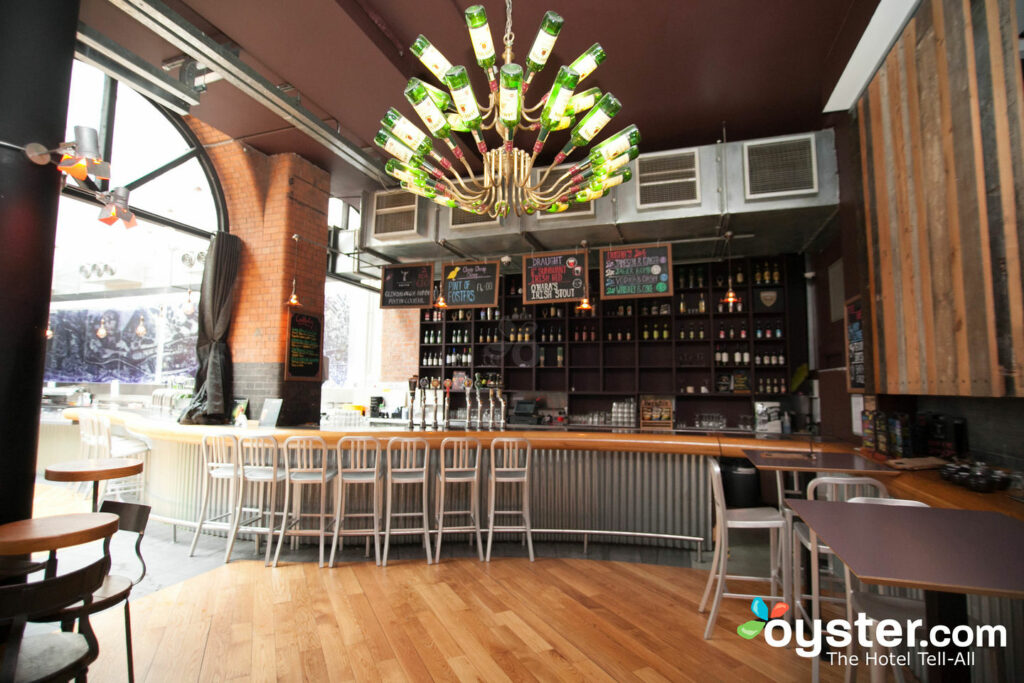 Converted from a hotel, the six-story Generator Hostel Dublin can accommodate up to 540 guests. Located within walking distance of major tourist attractions, the property features everything from bare basic dorm-style rooms with multiple bunk beds to private suites with their own showers. This property appeals to both the young and the young at heart, with a lively social scene in a popular artsy neighborhood.
Related Links:
All products are independently selected by our writers and editors. If you buy something through our links, Oyster may earn an affiliate commission.