Yes, it was once part of the former Yugoslavia, but Croatia has been an independent country for over 25 years, and today is one of Europe's growing hot spots for international tourism. It's easy to grasp why this beautiful country on the Adriatic Sea just across from Italy attracts more and more international visitors with each passing year. It has a long and scenic coastline, over a thousand islands, gorgeous natural landscapes, several UNESCO World Heritage Sites, stunning hilltop and seaside towns, excellent cuisine and wine, and warm, hospitable people. Eager to explore this corner of the Mediterranean but not sure what to expect? Here are 17 helpful tips for the first time traveler to Croatia.
1. It's not only about beaches.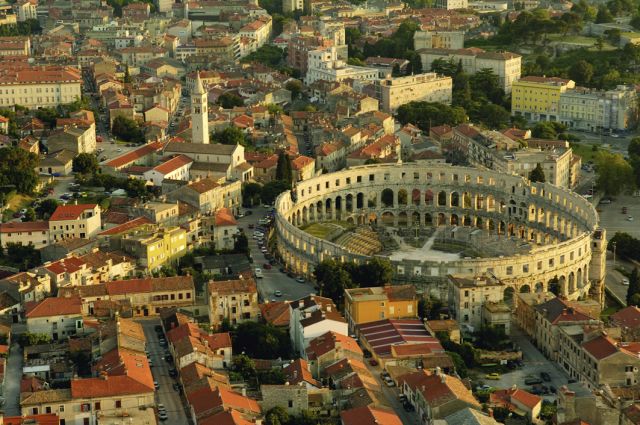 With a 3,900-mile-long coastline, and over 1,200 islands and islets, Croatia has plenty of turquoise waters and tantalizing beaches that are a major draw to the country. But it has a lot more to offer than just sun and sea: There are eight national parks, eight UNESCO World Heritage Sites (including Plitvice Lakes National Park), 13 mountain chains, stunning medieval hilltop towns, centuries-old castles and fortresses, plenty of gastronomic delicacies, and an eclectic capital city all worth exploring.
2. The country's name is Hrvatska in Croatian.
Wondering why the ISO country code for Croatia is HR? That's because the name of the country in Croatian is Hrvatska. Croatian (Hrvatski) is a Slavic language that sounds similar to languages like Russian or Czech. And yes, it is essentially the same language as Serbian and Bosnian, with only a few regional differences in vocabulary. There are, however, quite a few distinct dialects spoken across the country, which can be near-incomprehensible to some. English is widely spoken, especially among the younger generation, while Italian is a second language in Istria (which was ruled under Italy between the World Wars).
3. Croatia was ruled by several kingdoms, empires, and republics.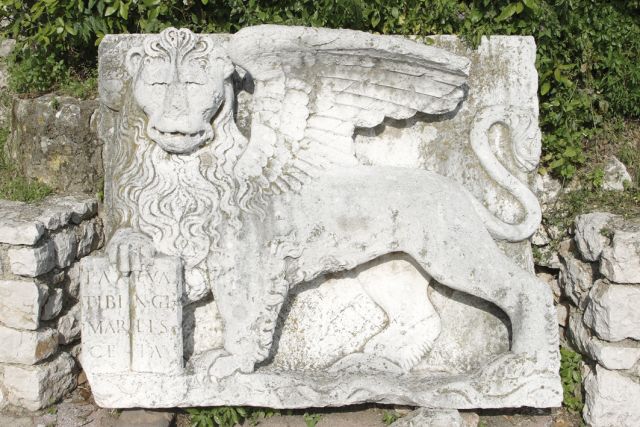 Croatia has a rich and varied history — it was ruled by Illyrian kings, Roman and Byzantine Emperors, Venetian rulers, Hungarian Kings, Ottoman Sultans, and Habsburg Monarchs. The country's past is evident in its architecture, ruins, and monuments across its lands. The vestiges of its past rulers include plenty of historical and cultural sites like Roman amphitheaters and palaces, Byzantine basilicas and mosaics, Venetian palazzos, neo-Gothic cathedrals and castles, and Austrian villas and buildings.
4. Don't ask about the war.
After declaring independence 25 years ago, Croatia suffered the effects of the Yugoslav war until the conflict finally fizzed out in 1995. Some regions suffered devastation more than others, but memories of the conflict are still raw for some generations and haven't been completely forgotten. Most people don't want to talk about the war and prefer to put it behind them to focus on the future instead.
5. Croatia is part of the European Union but is not in the Schengen Area or eurozone.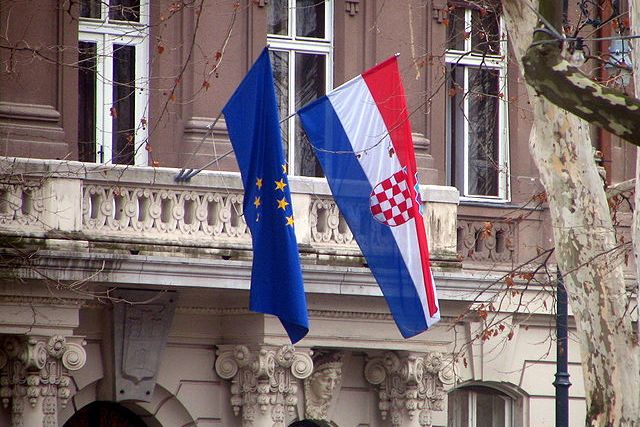 Croatia became the European Union's 28th member state in July 2013. It is not, however, part of the border-free Schengen Area, and all travelers need to go through passport control on arrival. Croatia is not in the eurozone either, but has its own national currency called the kuna. Hotel rates are often listed in Euros, but payable in local currency, which can be potentially confusing.
6. Cash is king.
Foreign currency can be easily exchanged at banks and exchange counters for local currency, and ATMs are easy to find. Credit cards are accepted in most larger hotels and restaurants but some small business owners may only take cash. Don't count on your dollars being accepted, but you may be able to pay in Euros at smaller businesses.
7. Tipping is not expected.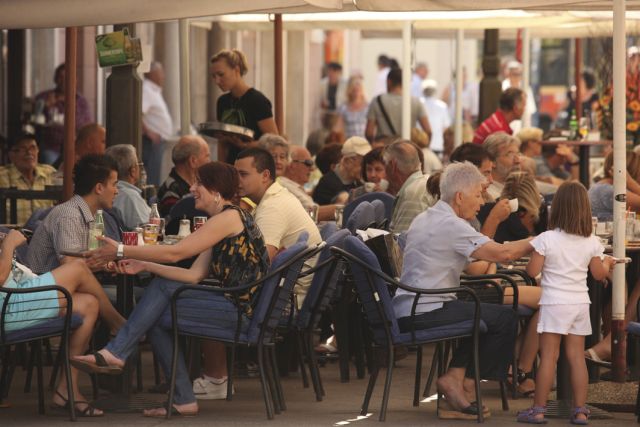 Tipping is not really part of the local culture, and service is generally included in the cost of the bill. Though it's not expected, it's good practice to round off your bill in cafes and restaurants. If you want to leave a tip and are paying by credit card, leave cash.
8. You'll need to rent a car.
Croatia has a pretty efficient bus network with buses linking major cities and towns, but frequency on some routes can be very limited. Train connections are good between the capital Zagreb and neighboring countries, but the domestic network is much more limited and doesn't cover the whole country. For these reasons, most travelers prefer to rent a car and travel at their own pace while having the option to also explore outside the usual tourist centers. Car ferries and passenger catamarans link the mainland to the islands, with frequency increasing during the summer months.
9. Croatians love coffee, but not coffee chains.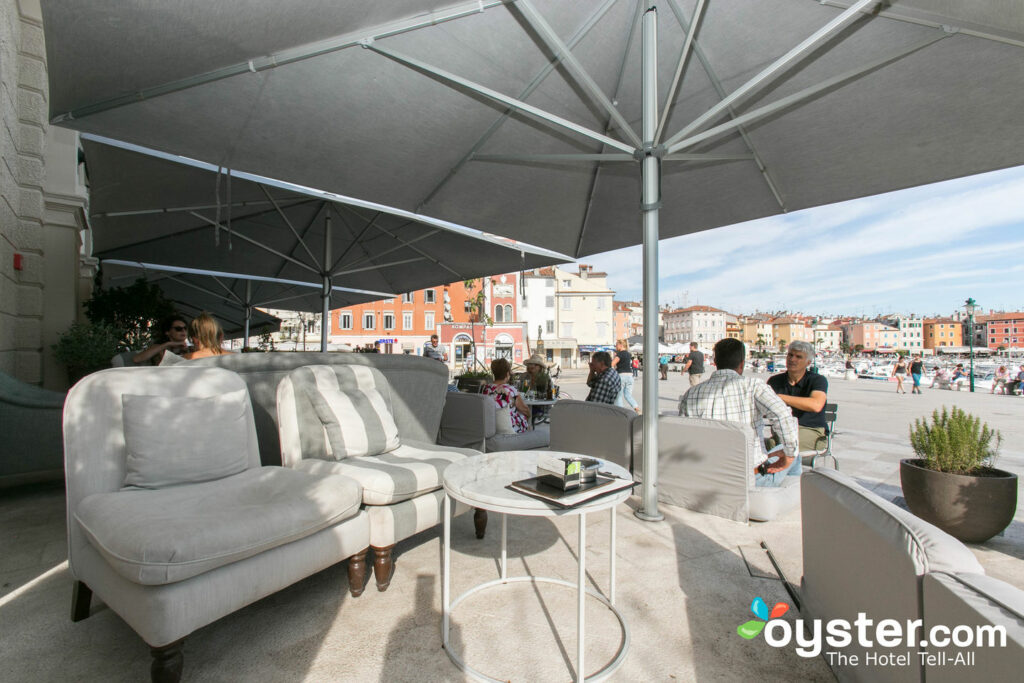 Don't bother looking for a Starbucks in Croatia — you won't find one. The U.K. coffee chain Costa Coffee flopped, and Starbucks quickly dropped plans to conquer the Croatian market after research revealed that Croatians are not partial to flavored coffees — or to drinking their coffee on the go. Sure, they do love their coffee, but they love to drink it sitting down, and are known to linger for hours with just one cup. Nowhere is the coffee-drinking ritual better exemplified than in the capital Zagreb on Saturday mornings, where it even has a name: špica. This is when locals dress up and head to their regular cafe to catch up on gossip and see and be seen while sipping from that single cup.
10. Croatia is a conservative country when it comes to homosexuality.
Homosexuality is legal in Croatia, but while same sex relationships are often tolerated, they are not accepted by all. Most members of the local LGBTQ community prefer to keep a low profile in this deeply Catholic country with a macho culture. Though the country is certainly safe for gay travelers, it's best to avoid public displays of affection.
11. It can be a challenge for vegetarians and vegans.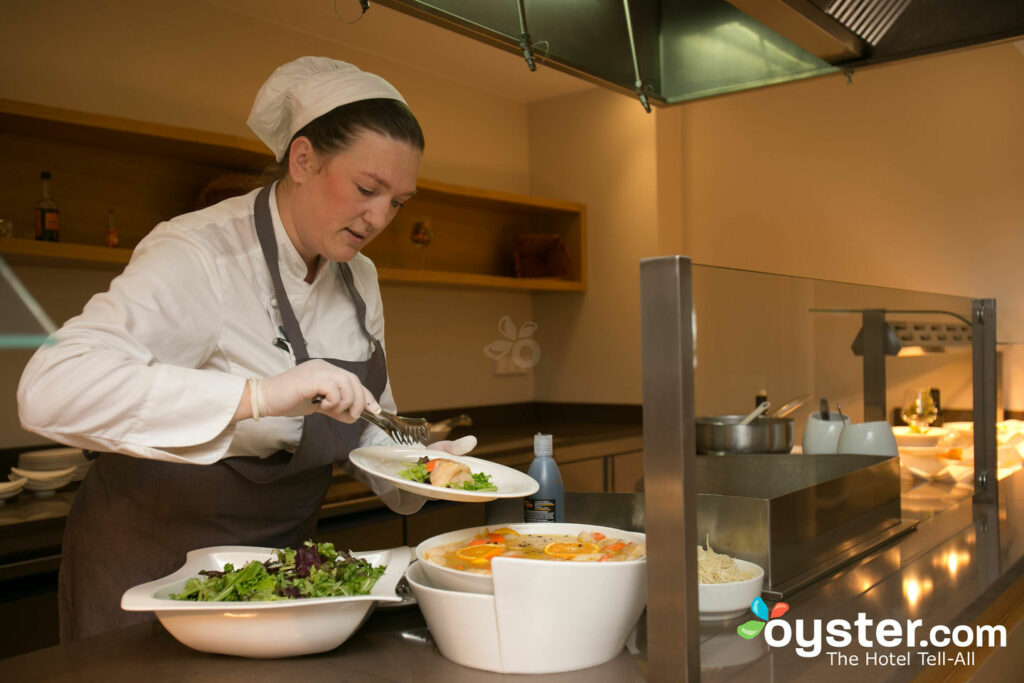 Croatia is known for its excellent food, but its largely meat- and fish-based cuisine can be a challenge for vegetarians and vegans. Things are changing slowly, and more and more vegetarian and vegan-friendly restaurants are opening in the bigger cities like Zagreb, Split, Dubrovnik, and Rijeka. Vegetarian pasta dishes and pizza are not hard to find, and a few mainstays of Croatian cuisine can be found on menus as side dishes (known as "priloge"). They include "povrće na žaru" (grilled vegetables) and "blitva" (Swiss chard).
12. Wi-Fi is free.
There are also over 200 free Wi-Fi hot spots available across Croatia in the major tourist towns and cities, thanks to an initiative by the Ministry of Tourism. Free Wi-Fi is also available in most hotels, cafes, restaurants, and bars across the country — all you have to do is ask for the password, or if you're in a cafe, check your bill, as it's sometimes printed there.
13. The locally produced wine and olive is excellent.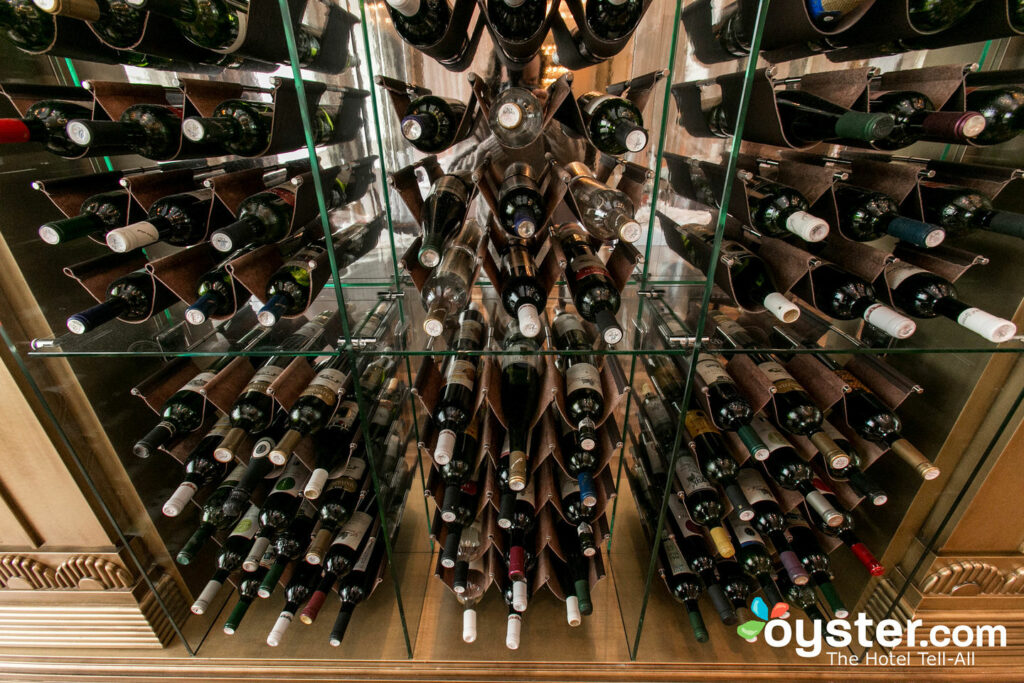 Wine and olive oil has been produced here for centuries, and today there are many high quality producers winning international awards for their excellent local varietals and extra virgin olive oils. There are signposted "wine roads" and "olive oil roads" pointing visitors in the direction of often family-owned estates where tastings are offered, as are tours of the vineyards and olive groves.
14. Croatia's beaches are mostly rocky, but they're among the cleanest in Europe.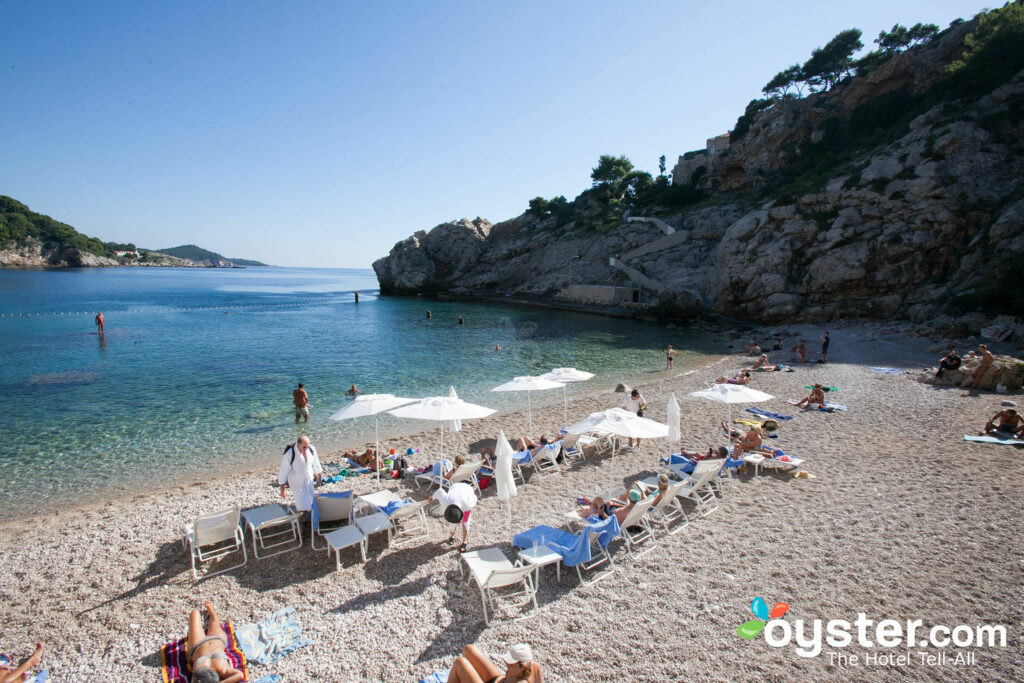 Visitors to Croatian beaches marvel at the crystal-clear waters. The quality of swimming water at public beaches is taken seriously: Each year the water at hundreds of beaches is tested according to European Union requirements. In 2017, of 803 beaches across the country tested for water quality, 99.26% were declared "excellent". One reason for the clear waters is the fact that most beaches in Croatia are made of pebbles or rock, but there are a few sandy beaches to be found on the islands of Rab and Brač. All beaches in Croatia are public by law, so if a hotel boasts of a "private beach," it probably means the hotel is directly on the seafront, but it can't restrict its access to guests only. Also, sea urchins are common in many areas — that's why you'll see locals using special "water shoes" that are easily available to buy locally. Croatia is also famous for its many nudist beaches, which might delight those who prefer a birthday suit to a swim suit.
15. Prices during the peak summer season are higher than usual.
The cost of living is cheaper in Croatia than most of its Western European neighbors, and many travelers find the cost of accommodation and a meal in a restaurant to be good value. But during the peak summer season, prices often go up, especially in hot spots like Dubrovnik and Hvar island. Another good reason to travel during the low season!
16. Hotel swimming pools are often filled with saltwater.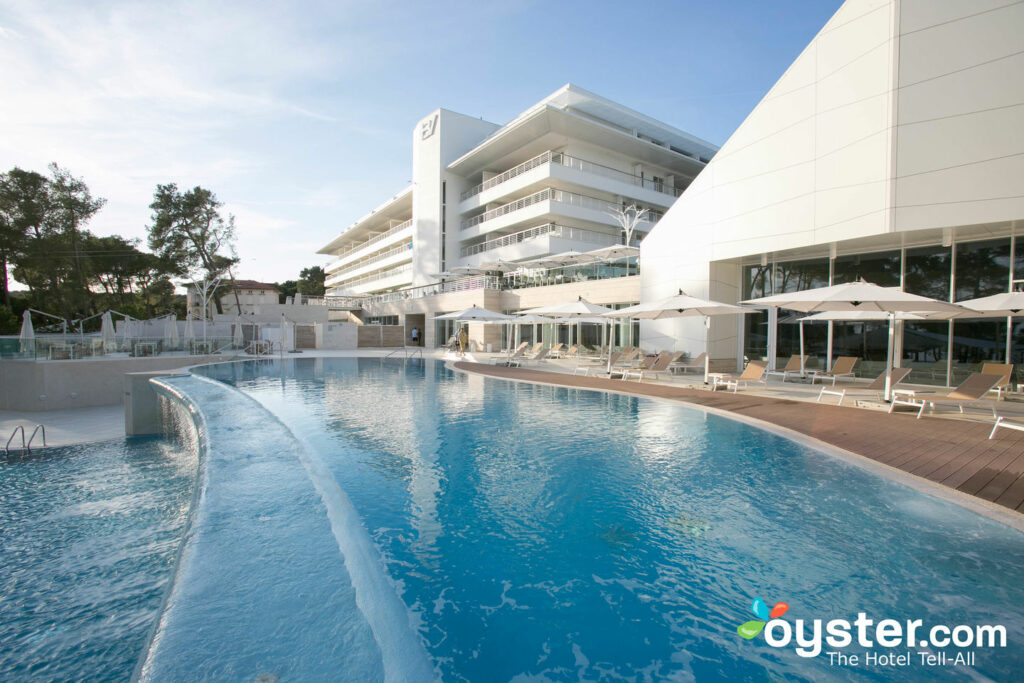 While some hotels do have conventional fresh water swimming pools, those located at hotels next to the sea are almost always filled with saltwater — both indoor and outdoor. This is not only for ecological water-saving reasons, but also because saltwater bathing is considered to be beneficial for the skin and overall health. The water is filtered and chlorinated of course — but needs much fewer chemicals — and unless you drink it, you won't even notice it's salty.
17. Croatia is a great country to visit year round.
Croatia is a great country to travel to in any season. July and August are the peak tourist months, while the shoulder seasons in May and June, then September and October, get fewer crowds. Winters are mild in coastal areas, making for a great winter escape. Festivals and events held throughout the year, like Rijeka's Carnival, and Zagreb's Christmas market, which attract a fair share of European visitors. The forests, waterfalls, and lakes of Plitvice Lakes National Park are stunning in every season. Thermal spas are popular and open all year round and are ideal for a mid-winter wellness holiday.
You'll Also Like:
All products are independently selected by our writers and editors. If you buy something through our links, Oyster may earn an affiliate commission.