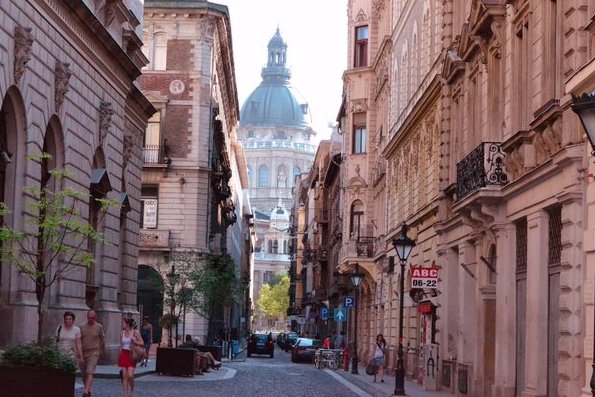 Wi-Fi, skyscrapers, Instagram, awesome travel websites, ahem, -- there's a lot to say for the modern world. But when it comes to travel and soaking up the history of a new city, sometimes it's best to look backwards to get the true sense of place. Gothic architecture, medieval squares, local customs that outdate the "right swipe" by the odd century...they don't make them like they used to. Here are three historic Old Towns in Europe that we think you'll fall in love with.
While we don't want to
come across all sensible, our concern for you takes precedence so please, if
you visit Lisbon, pack some comfortable shoes. The city's inclines will
dominate those feet and the views from the top of the city are too good to
miss. Lisbon is one of Europe's most popular destinations for a long weekend amidst your European tour, with Lisbon's
Old Town being a main reason it attracts so many.
On any trip to the Portuguese
capital we recommend two things. First, sample the city's famous seafood at a
traditional taberna — the Taberna Rua Das Flores is a bustling spot. Second,
take the rickety tram ride on board the "Electrico 28" as it weaves an
unofficial tour of Old Town Lisbon through winding cobbled streets and past
some of the city's biggest attractions. Once you've accomplished those two
feats by day, head to Bairro Alto when the sun goes down. Lisbon's most
bohemian old neighborhood attracts a super-hip, young crowd that comes for the
clubs, bars, and tabernas that match anything you'll find in Berlin, Paris, or
London.
Where to Stay:
Stay in the most bustling district in Lisbon at the upscale boutique Bairro Alto Hotel. Rooms are individually designed, a cocktail bar makes the perfect spot for a nightcap, and the spectacular roof terrace offers gorgeous city and river views.
Sieges, fires, and
earthquakes have tested the town of Budapest throughout history, but it stands
strong in all its ancient glory. In fact, so glorious is it, that the views of
the Danube and the Buda Castle District from the Old Town were awarded World
Heritage status back in 1987, which makes it pretty glorious if you ask us.
Budapest is a city divided by the
Danube River; head for the old Buda district where the sights are immediately
apparent. The mix of baroque and art nouveau buildings that you'll find as you
walk the winding medieval streets of Varhegy (the palace district) are enough
to turn even the most staunch modernists into ancient appreciators. Spend your
time wandering between the traditional restaurants and cafes in the old squares
of Varhegy, and while you're visiting, make sure to sample one of Budapest's
famous ruin bars, which are exactly what they sound like.
Where to Stay:
Why stay anywhere else when you can stay within the walls of Buda Castle? Baltazar Budapest doesn't just have one of the city's best locations; every one of its 11 artsy rooms is uniquely designed by Hungarian designer Tibor Somlai, and there's an in-house bar and grill.
If you liked the sound of
Budapest's ruin bars, then Krakow should appeal to you as well. Since much of Warsaw was
destroyed in WWII, Krakow is the go-to Polish city for ancient swagger.
Featuring a series of squares radiating from the main Rynek Glowny, it's an
old-timers dream. But the radical mixes with the ancient and plenty of Krakow's
abandoned buildings have themselves been regenerated to house markets, bars, and
clubs.
Start exploring the Old
Town from Wawel Castle on its hilltop turret, stop off at Planty Gardens for
some flora and fauna, then soak up life alongside the Cracovians in the Market
Square with a dish of traditional pierogi.
Where to Stay:
An Old Town stay calls for old style glamour, which is exactly what you get at the Hotel Wentzl. Located just outside Rynek Glowny, the traditional rooms here feature excellent views across the main square.
Related Links:
All products are independently selected by our writers and editors. If you buy something through our links, Oyster may earn an affiliate commission.