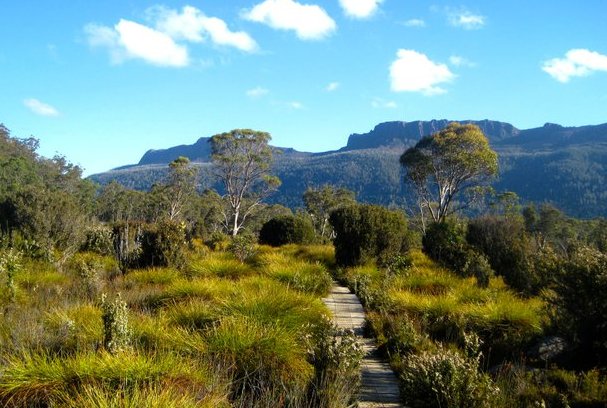 It can be hard to shake a reputation -- take Tasmania, for instance. In the United States, the island's name generally conjures up images of a cyclonic cartoon character, while mainland Australians generally refer to it with a bit of hesitation: "Sure it's pretty, but..."
Let's get one thing straight: Tasmania is pretty. In fact, it's not just pretty -- it may very well be one of the world's most gorgeous islands. There are towering mountains. There are beaches with resident penguins. There are quaint towns and artsy cities. There are foodie destinations and wine regions galore. And while not everyone may have Tasmania on their radar, it's certainly not an exotic wonder any longer; as of last year, over one million people are visiting Tasmania annually.
From the heights of Cradle Mountain to the wineries of the Tamar Valley and the historic core of Hobart, we've criss-crossed the island from south to north and back again. Here's our itinerary on what's good way down under in Tasmania.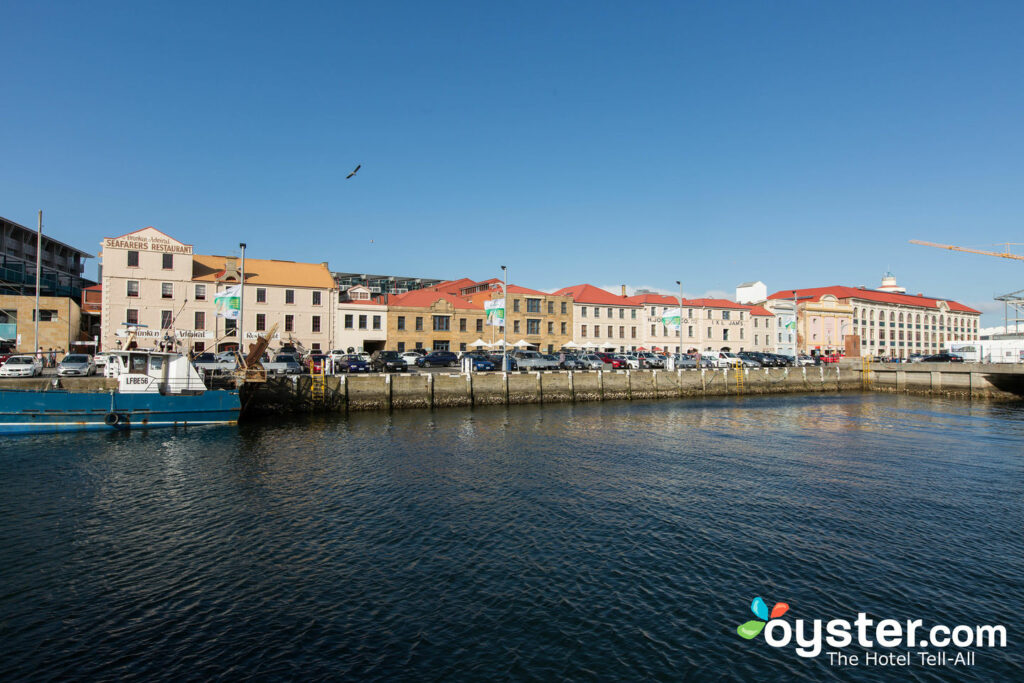 While residents of Sydney and Melbourne might look down their noses at the comparably small city of Hobart, Tasmania's capital has plenty to keep even seasoned travelers busy for a couple days. For a combination of history, ambiance, foodie eats, and great art, head to Salamanca Place. This collection of old sandstone warehouses dates back to the early 19th century and houses wine bars, bakeries, cafes, and restaurants. It's also home to several independent galleries, the Salamanca Arts Center, and working artist studios.
Those looking for an even more vivid window into Tasmania's often dark history as a penal colony should visit the Female Factory, the only remaining example of Australia's 19th-century female prisons. For something a bit more colorful (though not necessarily more upbeat), the Museum of Old and New Art offers a fascinating blend of classic and contemporary works, much of them ruminating on age-old themes like sex and death. If museums and historic sights aren't quite adventurous enough, several outfitters run mountain bike tours that begin their high-velocity descent from the top of Mount Wellington, which towers 4,170 feet (1,271 meters) over Hobart.
The city's history doesn't end with prisons and colonial relics. Cascade Brewery, a 10-minute drive outside of town, is the oldest working brewery in Australia. It's one of the most popular sights in town and offers tours as well as beer and cider tastings. There are also craft beer halls right in town, including Waterman's Beer Market, a favorite with visitors and locals alike. The Winston, which resides in a restored Art Deco property just outside the center of town, is another popular local hangout with a bit of hipster flair.
2. Hang Out with Devils and Ghosts
While a night-time drive on any of Tasmania's back roads means dodging a staggering number of nocturnal creatures, not all of Tasmania's fauna are so abundant. Case in point: the Tasmanian Devil. Threatened by everything from human encroachment to traffic, this carnivorous marsupial is currently in grave danger due to Devil Facial Tumor Disease, a contagious cancer that's decimated this species' populations across the island in recent decades.
Places like the Tasmanian Devil Unzoo are trying to change that trajectory. Formerly known as the Tasmanian Devil Conservation Park, the organization's original mission was to rescue orphaned Tasmanian Devils and educate the public about the animals' behavior. Currently, the park's boundary fences are removed, with the goal of letting local wildlife and the zoo's residents interact. The park is also home to botanical gardens of native plant species, as well as populations of kangaroos and echidnas.
A 10-minute drive down the road from the Unzoo is Port Arthur, one of Tassie's most important historical sights. This UNESCO-designated town sits on stunning Carnarvon Bay — that fact alone may merit the drive — though most head here to explore the ruins of the early 19th-century prison. The history here is bleak, but fascinating, and worth considering in the scope of today's world. The site — composed of the ruins of the main prison, a church, and other prisoner-built structures — also has its fair share of ghosts.
3. Embrace Your Inner Wino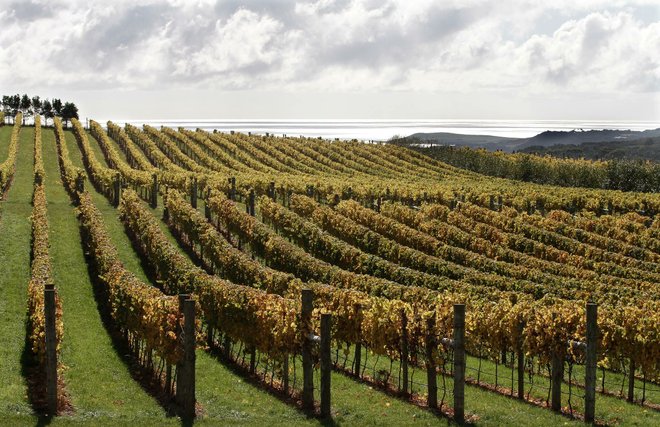 While most drinkers of Australian wines are familiar with the nation's south and west coast exports — Yellow Tail Shiraz, anyone? — Tasmania is home to several high-quality vineyards as well. One of our favorites is Ghost Rock Vineyard. Stop in for a free tasting inside the funky, postmodern tasting room, then pick a few glasses of your favorite varietals and head outdoors. Tables on the terrace have gorgeous views of rolling acres of vines that pair nicely with plates of small bites and canapes. With one of Tasmania's most well-regarded chefs at the helm, the vineyard now hosts local-focused food and cooking workshops at Hundred Acres, also on-site.
Additionally, many of the small cities and towns along Tasmania's northern coast have quaint historic centers that are packed with wine bars, pubs, and cafes. Time a trip here well, though, and Festivale may be taking place in Launceston. It's an amazing celebration of all things local, eatable, and drinkable, with at least 70 vendors keeping everyone fed and hydrated. Held every February, the annual event is attended by over 30,000 people.
4. Get Back to Nature
Charming towns, excellent wine, and sparkling oceans aside, the wild heart of Tasmania is Cradle Mountain-Lake Saint Claire National Park. The mountain itself isn't the tallest to be scaled, but its sheer spire of improbably stacked boulders — resembling something from a Christopher Reeve-era Krypton — is iconic. Budget four hours for the return journey to the top from the valley below and be prepared for some steep scrambles. It's also worth renting one of the down-home cabins that are inside the park to enjoy the staggering quiet of a sunrise in the morning.
From wallabies munching grass in long, boggy glades to hidden waterfalls to glacially formed lakes, it's hard to overstate just how beautiful this park it. Day hikes abound within the park's limits, but it's most famous for the Overland Track. This is a six-day walk that begins at Cradle Mountain, ascends neighboring Mount Ossa (Tasmania's highest peak), and cuts through meadows, streams, and more waterfalls. Several huts are available along the way, and the trail ends at Lake Saint Claire, the deepest lake on the island.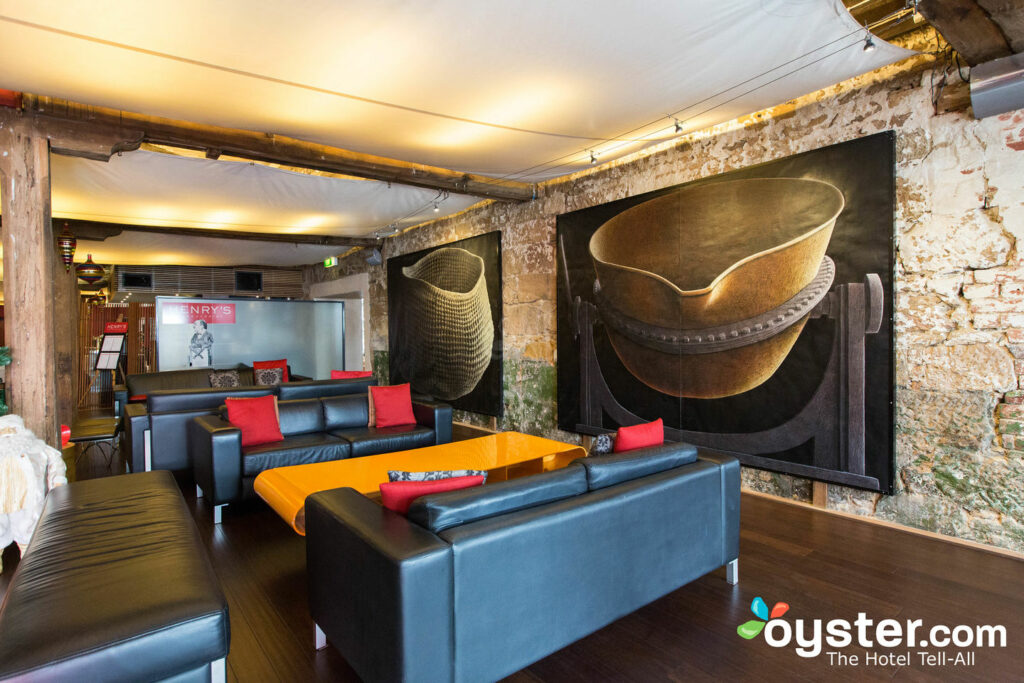 Hobart is packed with quaint boutique hotels and fairly anonymous hostels (as well as a few requisite chain properties, of course). We love the Henry James Art Hotel. It's an upscale property with a ton of quaint style located right on the city's waterfront. Additionally, the hotel's setting inside of a restored 19th-century jam factory creates interiors that are historic, artsy, and have a ton of personality.
Those visiting Tasmania in February should head north to Launceston for the Festivale wine and food gathering. In pricey Tasmania, it can be a bit of challenge to find polished budget digs. Thankfully, the unforgettably named (no relation to the superhero) mixes hostel-style dorm rooms with private units, all done in fresh, bright colors. It's located right in the center of Launceston, making it easy to walk (or stumble) home from a day spent in the city's pubs and wine bars.
Related Links:
All products are independently selected by our writers and editors. If you buy something through our links, Oyster may earn an affiliate commission.