We all have our rituals when we stay in hotels, whether they be indulging on the minibar every time or superstitiously avoiding rooms with "unlucky" numbers. But plenty of hotels have rituals of their own that guests can enjoy during their stays. Of course, many hotels have offerings that have become traditions, like free afternoon tea and wine-and-cheese hours, but these four hotel rituals are super-cool and stand out from the rest.
Know of any others we should add to the list? Tell us about them in the comments section below!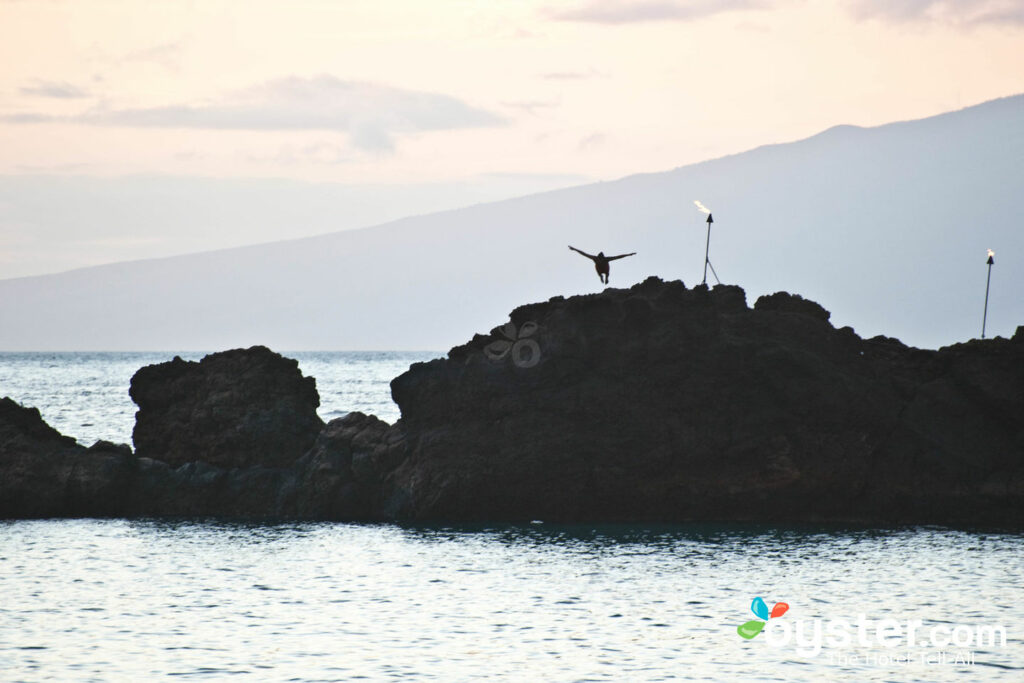 The Sheraton Maui Resort has a distinction no other resort in Maui can claim: It's situated on Puu Kekaa, known as Black Rock. Hawaiians once believed that anyone who jumped off the lava rock would enter the spirit world. Only King Kahekili supposedly made it back to the land of the living. To commemorate this legendary dive, every evening at sundown, a torch bearer dressed in a traditional loincloth runs through the resort grounds, culminating his run with a dramatic cliff dive at the tip of Black Rock. Guests can watch the nightly ritual after chowing down at the hotel's luau, with all the traditional features such as a pig roast and dancers.
Those in search of a grand room with an even grander view can find one at this luxury boutique resort on the east coast of Koh Samui. The 14 villas and 63 suites are decorated with gorgeous Thai and Chinese style, and overlook the Gulf of Thailand or surrounding landscape. The lobby is part of a square building that surrounds a reflecting pool in an open courtyard, which is where a lantern ceremony takes place each evening. Guests are given lanterns that they then release into the sky once they've made a wish.
The Peabody is not quite as buttoned-up as one would expect from such a grand, historic, luxury property — the place where Elvis Presley also had his senior prom. The hotel is probably most famous for its twice-daily duck parade, a quirky tradition that dates back to the 1930s in which a group of trained ducks are paraded through the lobby to the large marble fountain. There they swim all day before being ceremoniously walked back up to their home on the roof.
Numerous St. Regis properties, including the St. Regis Washington, D.C. and St. Regis Florence, perform a nightly champagne sabering ritual. A bartender theatrically uncorking bottles with a special champagne saber so guests can then sip glasses of bubbly, nibble on appetizers, and listen to a pianist play classical music.