Traveling abroad is an excellent time to get to know other cultures and customs, and ultimately, yourself. But international travel does come with its own set of challenges, like navigating a language barrier, changing your currency, orienting yourself to new neighborhoods, etc. Many of these hindrances, however, can be minimized by choosing the right hotel.
When it comes to hotels abroad, travelers are often looking for the perfect trifecta of safety, comfort, and affordability. Of course, this trio comes in handy stateside as well, but can be all the more helpful when out of the country. So here are four things to keep an eye out for when choosing where you'll stay on your next international vacation.
1. Free Airport Shuttle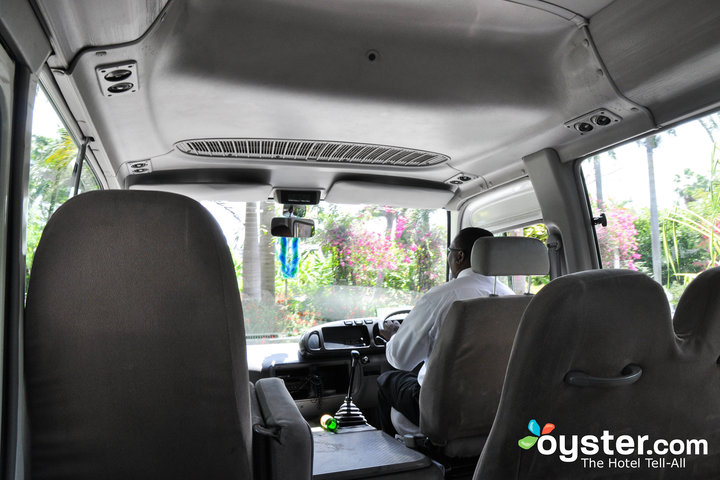 Nothing makes landing in an unfamiliar country easier than knowing the hotel has a shuttle that will pick you up from the airport. This is a great feature to look for when choosing your hotel; it gives you the chance to drop off your bags, rest for
a few minutes, and then get to know the neighborhood you're staying in — plus, it allows you the chance to chat with the concierge on what's a good deal and what's not for the cabs you'll likely hail during the remainder of your stay. Many hotels, like Sandals Ochi Beach Resort in Montego Bay, will offer this feature, depending on which city you're flying into and how far the airport is from the center of town.
2. Location
We usually suggest spending a few extra dollars to be closer
to the action. Sure, you can sometimes save money by staying further out, but you're here
to see things and have experiences, and a foreign country is often much harder to navigate. Plus, at least staying in a central spot will save you cab and bus fares. Staying at Ayres de Recoleta Hotel, for example,
will set you just a stone's throw away from Recoleta Cemetery, one of the
biggest attractions in Buenos Aires.
3. Free Breakfast
When we travel abroad, we're always on the hunt for courtesies that save time and money — like
free hotel breakfast. Many times this is destination-specific; free breakfast is almost always a given in hotels in South America, for example, but can be harder to find in Europe and North America…though not always: The Rembrandt in London offers guests a full English breakfast. Many international chains will offer some sort of free breakfast, whether it's toast and jam
and coffee, or a full breakfast buffet. Save yourself time in the morning to get
out and explore by choosing a hotel that offers this. You'll have plenty of opportunities to eat out for lunch and dinner.
4. Security
It is always best to spend a few extra dollars on your safety. Do a quick check of things when you first arrive at your hotel — or better yet, call the hotel ahead of time and ask: Do they have CCTV, or 24/7
staff, or key card access to the rooms? Is the neighborhood safe and well-lit? Does your hotel seem secure to those who have stayed there in the past? Sandy Lane in Barbados is a great example of a hotel that takes security seriously. Each room focuses on privacy above all else — and the luxe property offers free airport transfer, too. But you don't always have to splash out on a top-of-the-line luxury hotel to stay safe. Just be aware of your surroundings when you arrive, or call ahead and ask questions.