A Caribbean vacation is largely attractive to many travelers not just for the beaches, but also the ability to include everything -- room, meals, and drinks -- in one price. Thus came the rise of the all-inclusive mega resorts that sprawl over many acres, sometimes making it difficult to get around the entire property. Your room might be a solid 20-minute walk from the beach in some cases, which means it might be easy to get lost, not to mention that it could be problematic for families with small children or guests with reduced mobility. With that in mind, we want to make your vacation a little bit more relaxing, so we've put together a list of five Caribbean all-inclusives that are easy to get around.
The all-inclusive resorts of the Beaches brand in the Caribbean are pretty stellar when it comes to access for people with disabilities. For the sake of this article, we're going to focus on Beaches Ocho Rios Resort in Jamaica, but keep in mind that Beaches Negril Resort & Spa and Beaches Turks & Caicos Resort Villages and Spa have amazing accessibility features, too. Beaches Ocho Rios Resort makes it easy for all guests to get around with ramps and wheelchair accessible lifts. Not only is the beach wheelchair accessible, but there's also an elevator from the top floors that takes guests right to the sandy shores. Other perks include three accessible restaurants, beach wheelchairs and motorized scooters for rent, and flat walkways throughout. And for those without mobility issues? It's actually a pretty compact property, so it's not hard to get from one side to the other.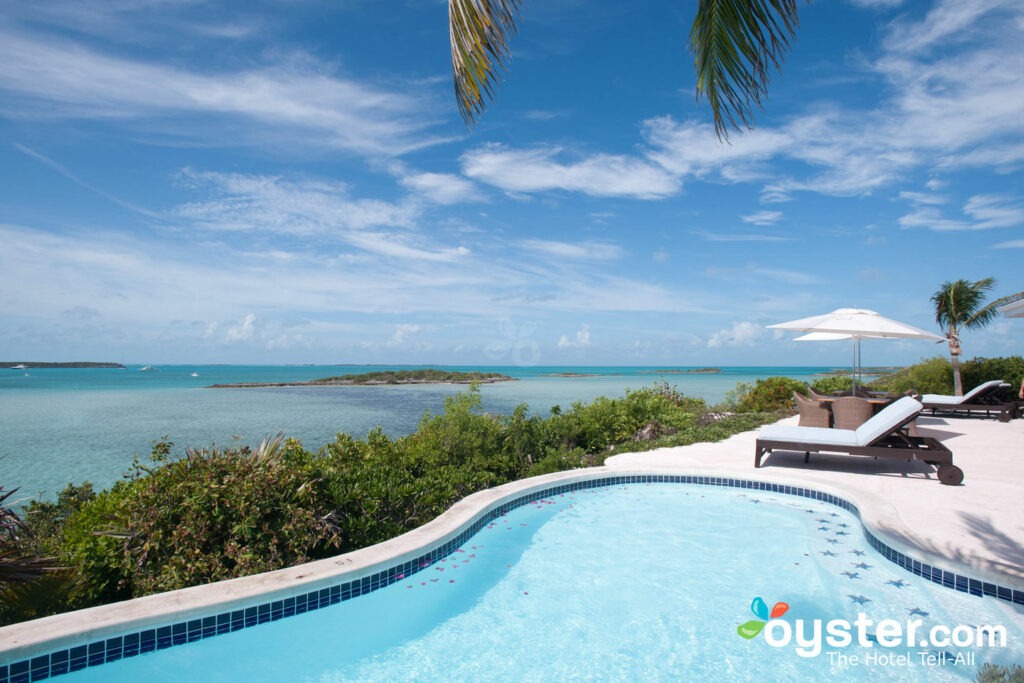 As each room comes with a private boat and golf cart, it's not hard to see why the all-inclusive Fowl Cay Resort is on this list. There are just six villas on-site at this resort on a private 50-acre island in Exumas, Bahamas, so even if the boats and golf carts weren't provided, it's still a small enough property to easily get around without getting lost. The size makes it easy for parents to keep an eye on their children, too, as only 28 people are allowed to stay at the hotel at any time. Unfortunately, this isn't an ideal place for people with mobility issues as the paths aren't always paved, and the hotel doesn't provide accessible areas or rooms.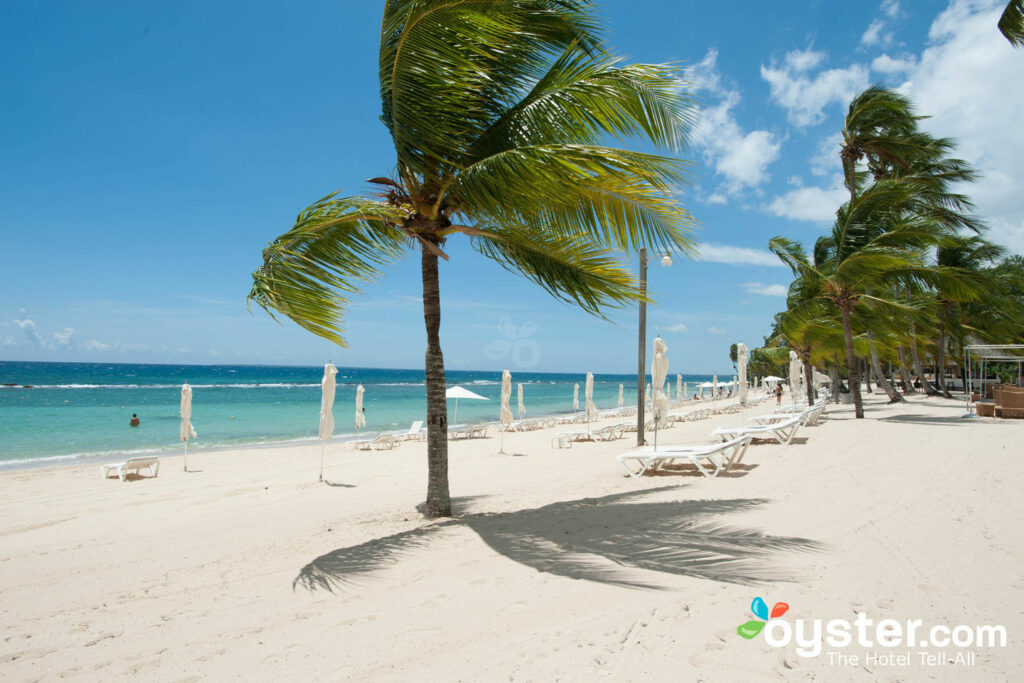 Casa de Campo in La Ramona, Dominican Republic, is a small hotel in a 7,000-acre resort complex. With that said, it does take some time to get from spot to spot, but there are golf carts provided with each room, making it super easy to get around the property. Even without a golf cart, the paved roads and paths are flat and very walkable to make travel easy for guests who want to go by foot — the best place to do so is the main area with the pools, spa, and some dining options. The golf carts aren't just for transportation, either. The resort is known for its three golf courses designed by World Golf Hall of Famer Pete Dye, including Teeth of the Dog, which has been recognized with many awards and is considered by some to be the best golf course in the Caribbean. If you're looking to book an accessible room, they're available — be sure to speak with the hotel to request one.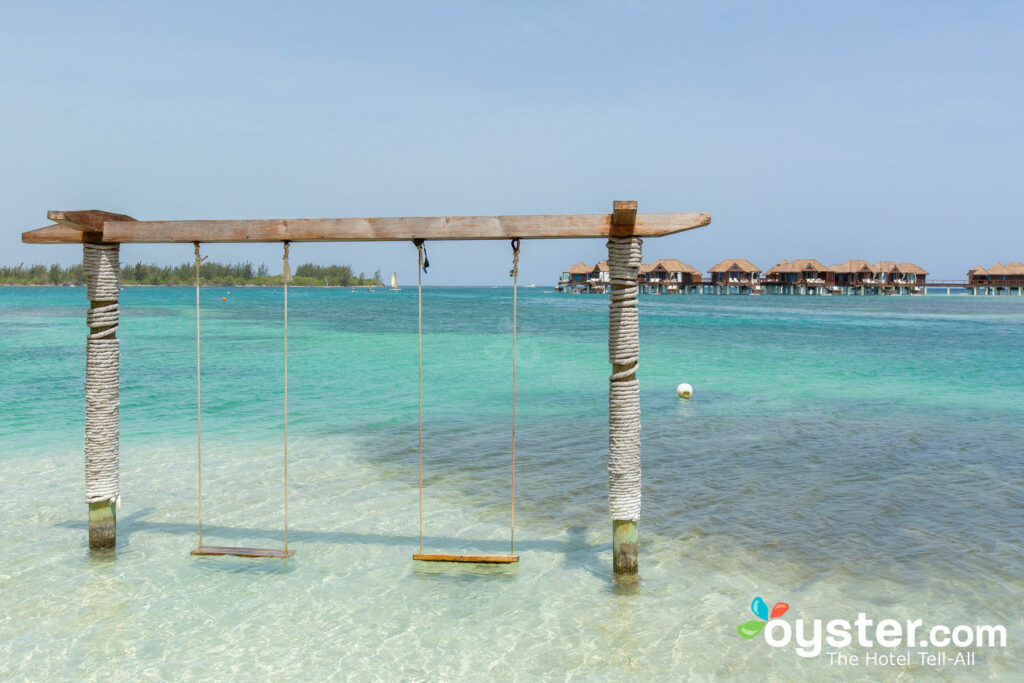 This adult-only, 197-room resort is smaller and a bit more private than your typical all-inclusive — and the entire resort is wheelchair accessible to boot. The resort isn't exactly small, but it's certainly not the biggest Sandals in Jamaica, and most of the restaurants, entertainment areas, and activities are conveniently located at the center of the resort (rooms are spread out). There are four designated wheelchair-accessible rooms, and there are six wheelchair-accessible restaurants. One beach wheelchair and two regular wheelchairs can be provided to guests.
Though this family-friendly all-inclusive has 658 suites, it fits them all — along with a main pool, a kid's pool, a casino, a spa, tennis courts, and two restaurants — onto a compact footprint that doesn't require a shuttle to get around. In fact, every room is within a short walking distance of the beach. You're also welcome to swim the length of the resort, as the pool runs nearly the entire span. For mobility reduced guests, there are accessible rooms available, as well as wheelchairs to rent.
You'll Also Like:
All products are independently selected by our writers and editors. If you buy something through our links, Oyster may earn an affiliate commission.