Winter can sometimes feel like a vacationer's no-man's-land: bleak landscapes, frigid temps, and dangerous driving conditions (often) abound. But we have good news. Great news, actually. We've scouted some of the world's best winter vacation destinations, where not only is the season tolerable, but actually preferable to the summer months. The five destinations that make our list are places where you'll want to spend your winter vacation days; places that offer delicious warmth or fewer crowds or better activities; places you'll never want to leave. Take a look, then let us know: do you agree?
Typically, when we think of aquamarine water and coral reefs and summer (at least summer-like temps) in January, we think of the Caribbean: the Virgin Islands, the Bahamas, and Jamaica. But let's not overlook the Florida Keys, which are just as beautiful, adventurous, and idyllic as any island. But bonus — the Keys are closer. They're often less crowded. And they're cooler, at a comfortable average of about 75 degrees Fahrenheit during the winter months. In other words, winter in the Keys is the perfect for hiking, beach-combing, and all your other favorite out-of-water activities. And if you don a wetsuit, the water temperatures are still warm enough to explore the ocean's depths.
Where to Stay: The Reach, a Waldorf Astoria Resort or Sunset Key Cottages
When you think Aspen, you probably think skiing — and accurately so. But even if you're not a fan of white-blanketed mountains and downhill slopes, Aspen has more than enough to offer during the winter season: cross-country skiing, snowshoeing, and tubing, plus plenty of incredible dining, top-notch fitness studios, and after-hours lounges. And then there's the scenery which, if you're the type who leans toward chilly, snow-capped landscapes, you'll love this winter wonderland. And did we mention the cozy lodges, where roaring firesides and woolen blankets are practically a requirement? Aspen is a special place, particularly in the winter.
Where to Stay: Sky Hotel, a Kimpton Hotel or The Little Nell
Peak season runs from November to April in Costa Rica; we think it's at its peak of beauty during the height of winter. The coldest months of the season (January through March) include nonstop sunshine, cerulean sky, perfect temperatures (75 to 90 degrees Fahrenheit, to be specific), and prime adventure, including canopy zip-lines, hiking, beachfront horseback riding, waterfall rappelling, and class III-V whitewater rafting.
Where to Stay: Lapa Rios Ecolodge & Wildlife Reserve or Gaia Hotel and Reserve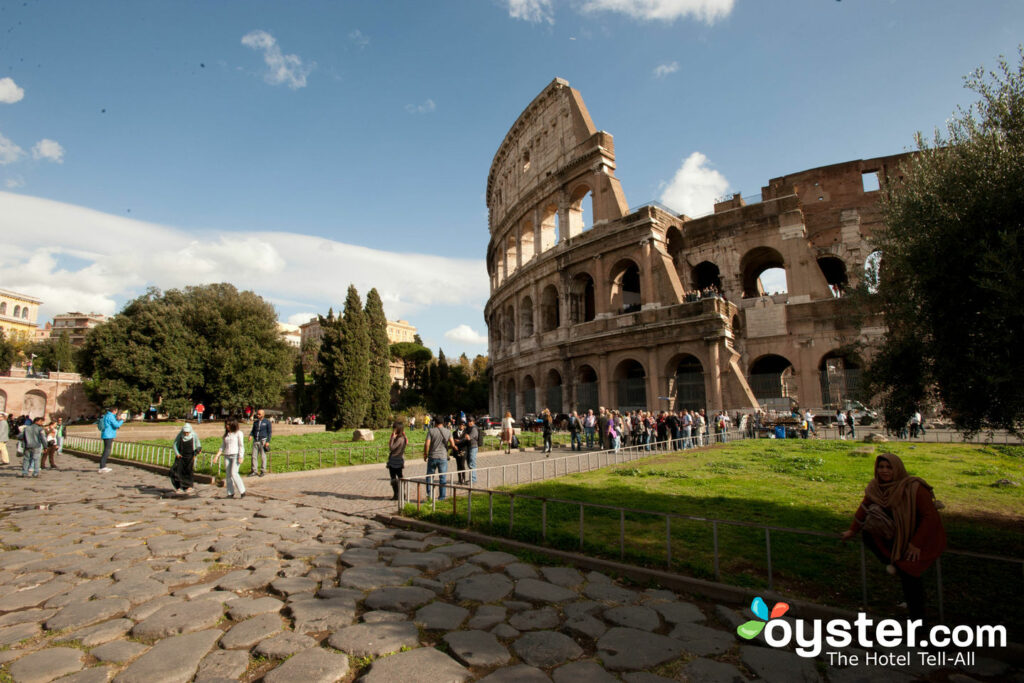 How does winter in Rome sound? We know Europe often isn't a winter vacation go-to (almost the entire continent experiences low season during the colder months), but if you're willing to throw on a jacket, Rome's winter temps (on average about 55 degrees Fahrenheit) are perfect for long walks through the city. And those walks are much more delightful than they'd be in August, since winter brings fewer crowds and more open streets. Fewer crowds in the streets means shorter lines at the Colosseum, Roman Forum, Pantheon ,and Trevi Fountain as well. When the temp dips, you also have the perfect excuse to settle into a cozy cafe for a hot cappuccino and a big bowl of belly-warming pasta.
Where to Stay: Villa Spalletti Trivelli or Rocco Forte Hotel de Russie
There's a reason why winter is high season in the Dominican Republic: The weather simply could not be better; the water could not be warmer; and the rum could not be tastier. So seriously, fly on down. Spend some time lounging on the beach, exploring Colonial buildings, discovering Dominican amber, surfing, hiking, and/or traipsing old forts.
Where to Stay: Sanctuary Cap Cana or Tortuga Bay
Related Links:
All products are independently selected by our writers and editors. If you buy something through our links, Oyster may earn an affiliate commission.