So, you've done your research to choose a cruise line that suits your personality and selected a specific ship and itinerary that looks perfect. Congratulations! Before your dream vacation commences, however, there are still several final details that require your consideration. These are some of the most crucial questions to ask yourself prior to actually stepping aboard.
1. Do I have the proper documentation?
Aside from a few rare exceptions, most cruise ships are foreign-registered and thus, by law, must sail to at least one international destination if it sails from a U.S. domestic port before returning. This is true even of cruises, say, to Alaska roundtrip from Seattle. They have to make a stop in Canada.
That means passengers need to have proper documentation for travel between countries. It's always best to consult with the cruise line for each individual sailing to know exactly what is required for each, but this can encompass not only passports but additional visas under certain circumstances as well.
2. Is everything included that I think is included?
Hopefully, this one came up during your research of the cruise line itself, but in case it didn't, be sure you fully understand exactly what is included in your fare. Cruising is generally a rather inclusive form of travel, but the degree to which it is varies, with luxury ships often including more than mainstream ships.
Accommodations and most food and entertainment are usually accounted for on standard sailings, but drinks outside of nonalcoholic basics are typically not. The more you pay up front, the more will be included. Some luxury lines do cover alcoholic beverages as part of the upfront price.
3. Have I budgeted for gratuities?
Speaking of inclusions, gratuities or service charges are among the extras or those bundled in. For those that tack it on, while they technically remain discretionary, cruise lines often automatically apply them to guests' accounts at a per day cost.
It's wise to know what the daily amount is accordingly so it doesn't surprise you at the end of the cruise. Alternatively, the option is usually available to prepay the total to not have to worry about it at all once onboard.
4. Did I pack the right amount and kind of clothes?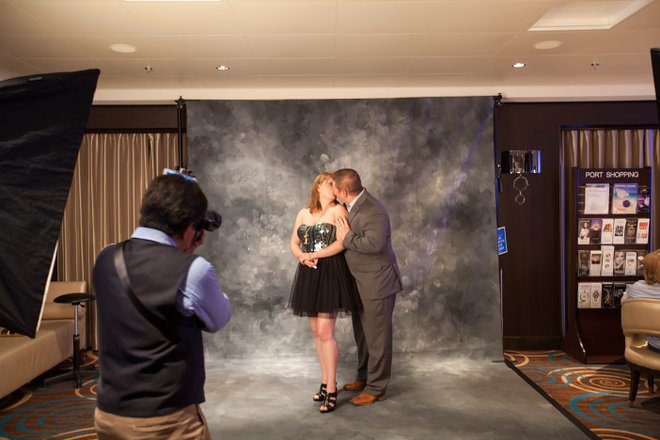 Cruise lines are becoming more and more casual, but formal nights are still an occasionally upheld tradition. Verify the dress code for yours and be certain you have enough for elegant and relaxed affairs.
Of course, with airline weight limits on luggage to consider, you must also be efficient about packing. Check to see what self- and full-service laundry is available onboard. It might be better to pack lighter and send some clothes out to be cleaned on the ship.
5. Should I purchase shore excursions ahead of time?
As much as cruise ships are becoming destinations unto themselves, they still seek to take us to actual places, and shore excursions are the best means of discovery. There's nothing worse than getting there and finding out that a tour has been sold out already, though.
It's always a good idea to preplan as much as possible and book shore excursions before a cruise to avoid upset. In some cases, you may be able to save some money by buying them independently. Just be mindful, if there's ever a delay in returning onboard, the ship will only wait for tours reserved through the line.
NOW WATCH: 5 Questions to Ask Yourself Before Boarding a Cruise
https://www.youtube.com/watch?v=1YThZfKSWV4
You'll Also Like:
All products are independently selected by our writers and editors. If you buy something through our links, Oyster may earn an affiliate commission.