You've heard of white-sand and black-sand beaches, but there are also lovely pink-sand beaches spread out around the world. Though they might not be as magenta-hued as heavily filtered Instagram shots might have you believe, there's a touch of a rosy tone found in the grains, typically thanks to pink coral and shells offshore. Here, we take a look at five beaches around the world that have a lovely pink hue.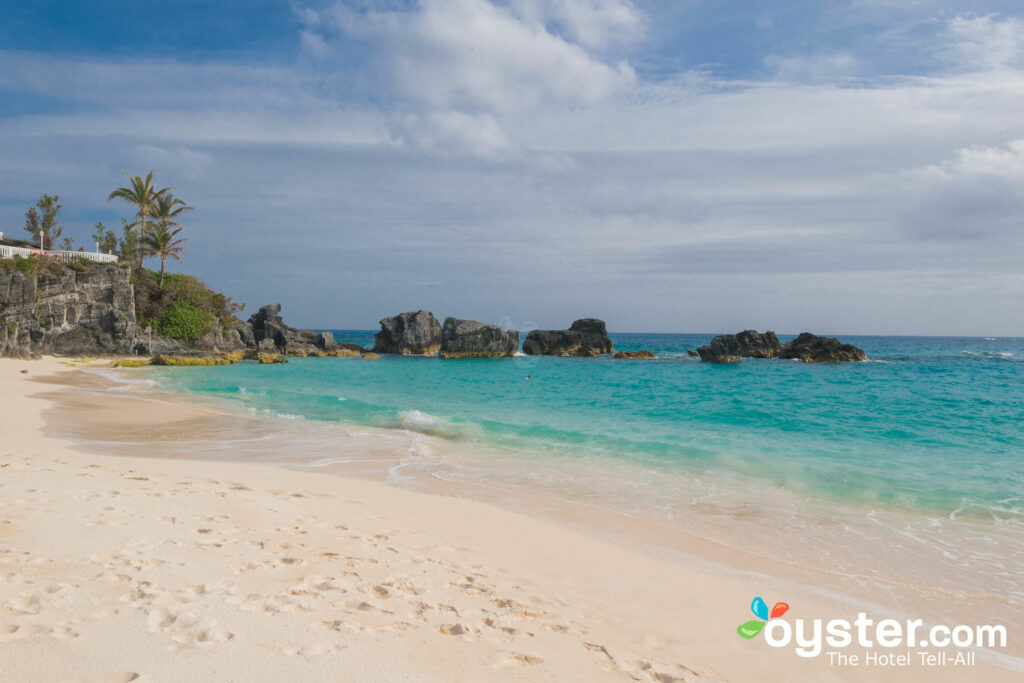 Bermuda is known for having multiple pink-sand beaches, but our favorite is Horseshoe Bay Beach, located along the southeast coast of the island nation. Even though Bermuda is hundreds of miles north of the turquoise Caribbean, the waters of Horseshoe Bay are delightfully azure.
2. Pink Beach, Komodo, Indonesia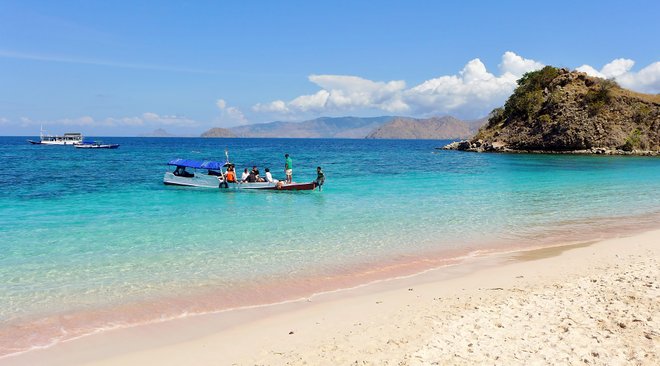 Home to the iconic Komodo dragon, this Indonesian island also has a beautiful pink-sand beach, aptly named Pink Beach. Though a bit off the beaten path from the more touristy destinations of Indonesia (we're looking at you, ), it's worth the trip to see the romantic sands. From Bali, you can take multi-day excursions to Komodo.
An all-inclusive pick in Bali, about an hour flight from Komodo: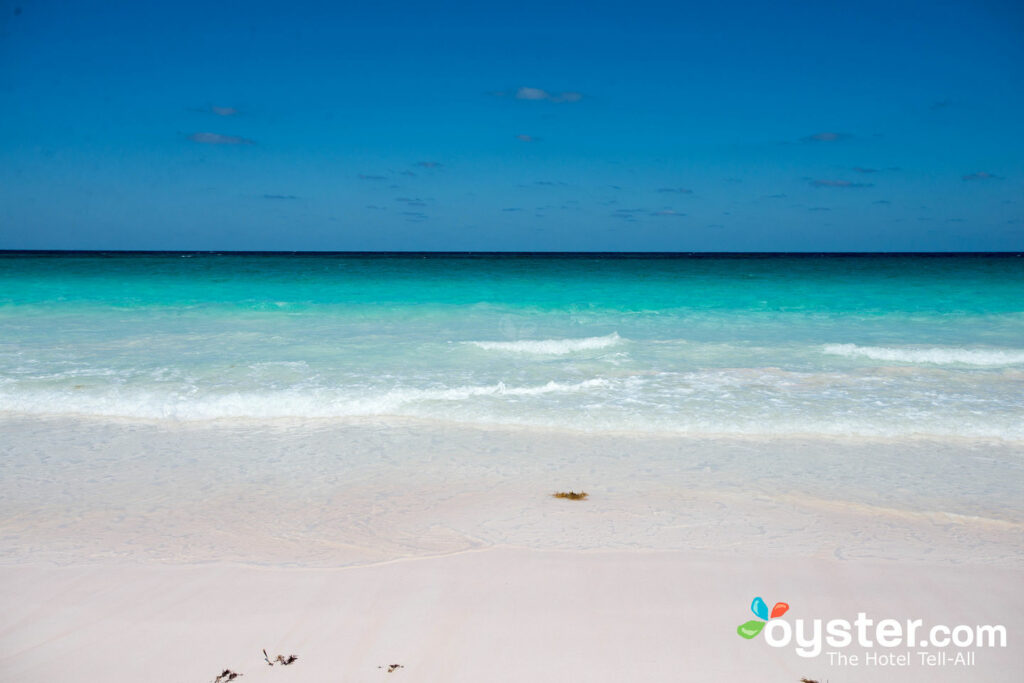 Far from the tourist-filled island of Nassau, Harbour Island offers a respite from the crowds — not to mention a pristine, blush beach that stretches for three miles. Off the beach, visitors to Harbour Island can find one of the Bahamas' top dive sites, Current Cut Dive, which pulls divers through the rock walls between Eleuthera and Current Island.
A kid-friendly pick nearby: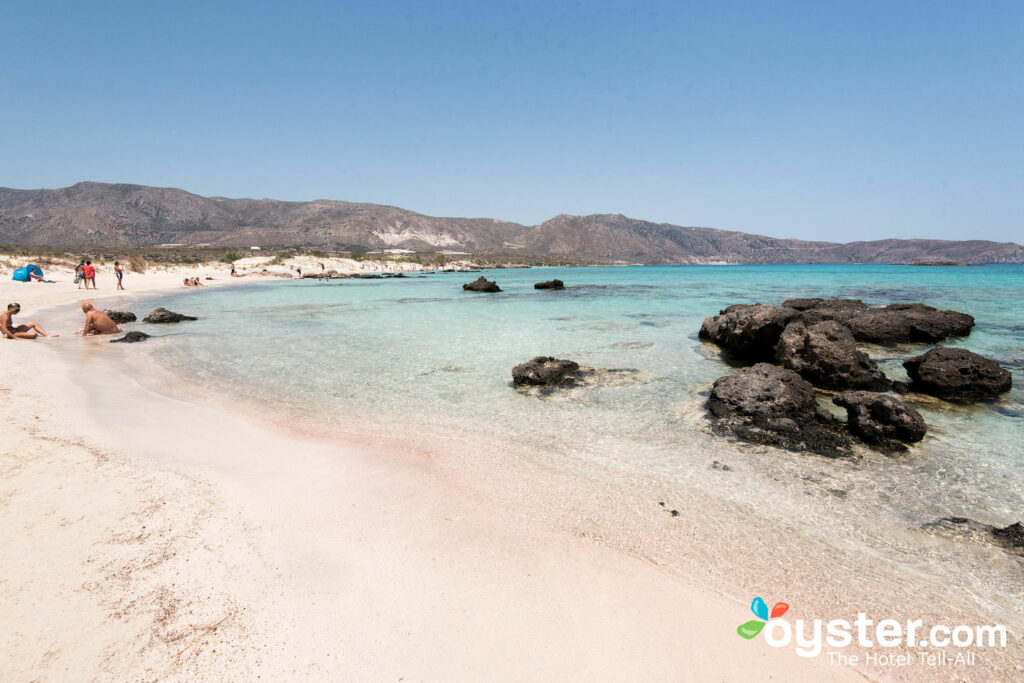 At Elafonisi Beach, the sand is multicolored — in some areas it's a crisp white, but in others it's quite rosy. Though part of the beach is on the main island, visitors can wade through the shallow waters to the actual island of Elafonisi, which is a nature preserve.
A romantic pick nearby: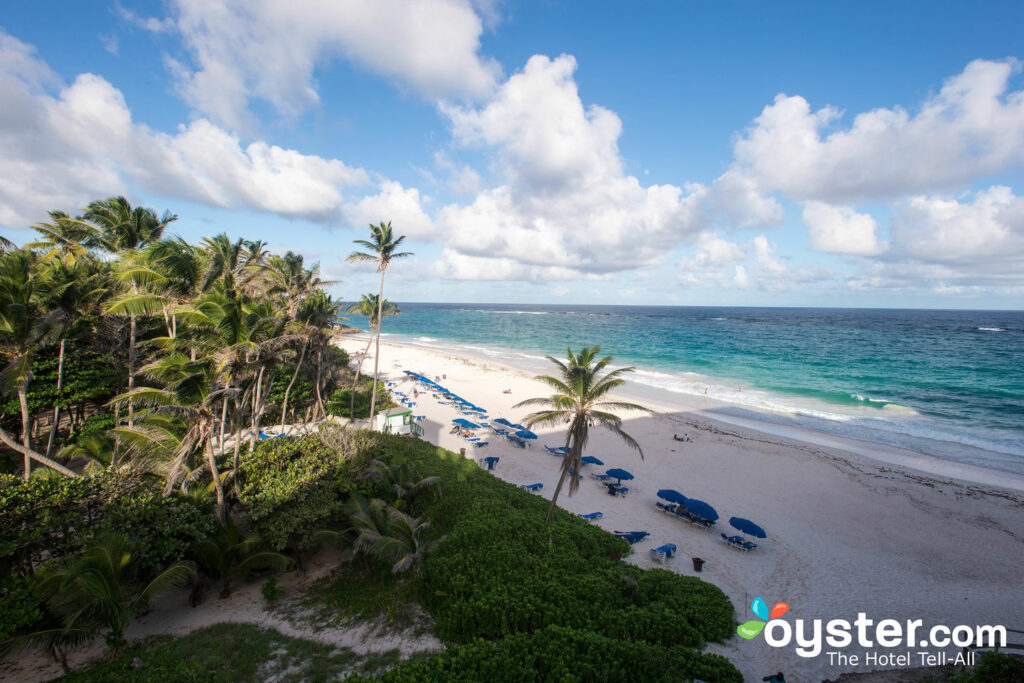 While the name "Crane Beach" might have you think of the elegant bird, this pink-sand beach in Barbados was actually named after the cranes that lifted cargo from the busy port. Today, the area is a lot quieter, making it a great retreat. Guests can stay at the Crane Resort, the oldest continuously operating hotel in the Caribbean — it opened in 1887.
An all-inclusive pick nearby:
Match or contrast the pink sand with any swimsuit from Summersalt. Ranging from sizes 2-24, there is truly something for any type of woman.
NOW WATCH: 5 Best Pink-Sand Beaches in the World
You'll Also Like:
All products are independently selected by our writers and editors. If you buy something through our links, Oyster may earn an affiliate commission.