There's an easy answer for where you should travel with your sister -- everywhere! After all, adventuring with your sister is awesome. You get to know each other better, you laugh over each other's weird choice in gas station snacks, and you share a variety of fun experiences that can only happen when you get out of your comfort zone and hit the road. To kickstart your brainstorming, here are some of our favorite ideas on trips you should take with your sister.
1. Road Trip Through Charleston & Savannah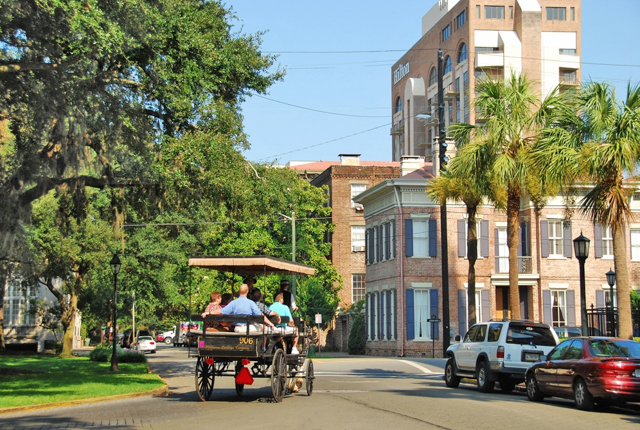 Charleston and Savannah are two fun Southern cities that appeal to travelers of all ages. With history tours and lively bars and restaurants, there are lots of things to do here for sisters with different interests. Visit the Charleston Museum, founded in 1773 for more on Charleston's colonial past. After that, take a carriage ride through the city, with a break for oysters at Darling Oyster Bar. Top it all off with a cocktail from the roof deck at the Cocktail Club.
Spend the night at the French Quarter Inn to be right at the heart of the historic downtown.
When you've had your fill of Charleston, hit the road and drive two hours to Savannah for more Southern fun. As in Charleston, you should start your trip in Savannah's Historic District, where you can visit many of the attractions on foot. Grab a cocktail and walk through the town's many squares. Stroll along the river at sunset, and afterwards, take a guided ghost tour for insights and folklore surrounding the history of the city.
Stay at Mansion on Forsyth Park, Autograph Collection in the historic district.
2. Rent a Houseboat on Lake Powell, Arizona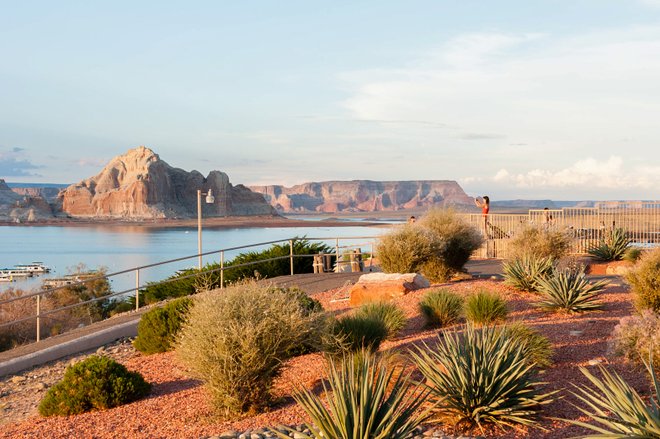 There are few areas more majestic in the United States than Lake Powell. In fact, the entire surrounding region in northern Arizona is full of natural wonders you might have heard of, like Horseshoe Bend, Antelope Canyon, and the Grand Canyon. To explore the area in full, fly into Flagstaff and drive to Page, where you'll find the docks for Lake Powell houseboats, Antelope Point Marina. If you don't fully rent a houseboat, which would allow you to camp out on the lake or on the many empty beaches there, you can at least charter a boat and get out on the water for a day.
Look at staying in Page at the Lake Powell Resort while coming in/out of the area.
3. Learn How to Surf in Hawaii
Learning an activity with your sister can really bring you together, so why not try your hand at surfing in a beautiful setting? There's never a wrong time to visit Hawaii, but heading here in the early months of spring, when it's still cold elsewhere in the U.S., is a particularly great idea. The waves pick up on Oahu's South Shore and calm down on the North Shore this time of year, making for some great days on the water as you learn how to surf. (Writer's Note: I was raised in Hawaii and recently brought some friends for a surf retreat instructed by the North Shore Surf Girls and it was a ton of fun.)
Stay at beautiful Turtle Bay while you're hanging ten in the North Shore.
4. Become a Snow Bunny in Vail
For a fun girl's weekend that's a little bit of an indulgence, hop on over to Vail, Colorado, where you can hit the slopes during the day and the après-ski scene in the evening. Spend your nights at The Sebastian so that you can take advantage of their spa, Bloom Spa, consistently rated one of the best spas in all of Vail.
5. Go to a Broadway Show in New York City
For sisters who are more into the city life, a trip to New York for a Broadway show can be a perfect adventure. If you've never been to the Big Apple before, start by jumping on a hop-on-hop-off bus to get a feel for the city. There are a lot of things to see and do in New York — Times Square, the Empire State Building, The Statue of Liberty — but if you want to get off the tourist track, just pick a neighborhood, like SoHo or the West Village, and walk around. Be sure to book tickets to your Broadway show in advance!
Stay at New York Marriott Marquis to be near Times Square and the Theater District, or Gramercy Park Hotel to be a little more removed from all of the times square hubbub.
All products are independently selected by our writers and editors. If you buy something through our links, Oyster may earn an affiliate commission.