For many, the thought of an overseas holiday is all too much -- totting up the cost of flights, accommodation, airport transfers, eating out, and the all-important holiday wardrobe. To make matters worse, you're in Australia...on a huge island...miles away from anything. So what's the trick? Savvy new age travelers are off-setting vacation costs by subletting their vacant rooms, privately leasing their cars, and babysitting pets in return for board. Other seasoned travelers will stock up at the hotel breakfast buffet to save on buying lunch, opt for street market food over restaurant cuisine, and book hostel rooms in place of deluxe hotel stays. For the unavoidable expense of flights, there's a plethora of search engines with sneaky software designed to compare airline costs and find you the best deal. (Make sure you clear your cookies before googling rates or you're likely to get a preconceived price.) We did some searching of our own to sum up the cheapest trips for worldly travelers. Here's what we consider to be the five cheapest international breaks for an Aussie jet-setter.
For each destination, be sure to check hotel rates on Oyster.com to find the best price!
Thailand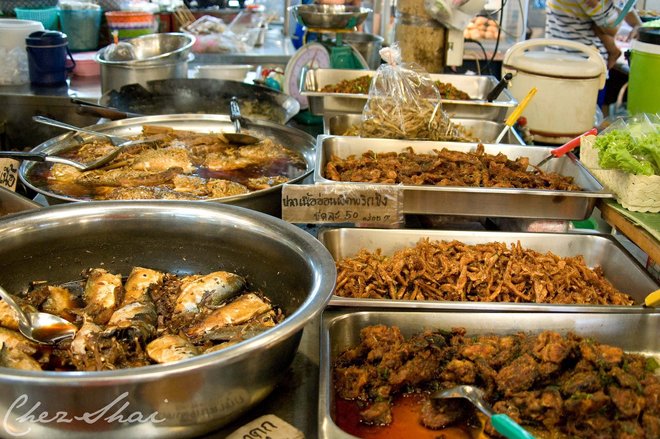 Thailand is our number one pick for a budget overseas experience. You can generally get a bargain flight and if you're an Australian passport holder, you won't require a tourist visa to visit. If you don't want to spend a cent, the beach is your best bet, and Thailand has plenty. Patong Beach in Phuket is known as Thailand's most popular beach, always buzzing with street entertainers and seaside markets. For a more laid-back experience, Ao Sane is a snorkeling beach in the south of the Island, where clown fish and parrot fish can often be spotted. If you're starving and have to splash out on a meal, the street food in Victory Monument Bangkok is always cooking. Don't forget to haggle the price down — you're in Thailand, where it's customary to barter. Finally, if you're considering cutting corners by hiring a cheap scooter to make your own way around the island, you may want to steer clear; according to a recent transport study by the University of Michigan, Thailand's roads are the second most dangerous in the world.
Where to Stay: NapPark Hostel @ Khao San
A two-pearl rated hostel for the budget minded traveller, the NapPark Hostel @ Khao San offers mixed dorms and ladies-only dorms that are decorated with contemporary fittings and fixtures. The hostel is located in the Khao San area of Bangkok. Did we mention it's a bargain?!
Vietnam
Vietnam is second on our list, with jungles to trek, temples to explore, and sub-tropical weather in the south of Vietnam generally beginning in October and running through to April. Unfortunately, Australian Citizens do require a tourist visa for Vietnam, but even so it's worthwhile. Flights are cheap as chips, and transport around Vietnam by bus is the least expensive option, with most cities being serviced by a bus route. For a cheap day trip, the Temple of Literature, about two kilometers west of Hoan Kiem Lake, was founded in 1070, and is an excellent example of traditional Vietnamese Architecture. Vietnam is full of natural beauty and a lot of it is free to explore — Ba Be Lake and National Park is breathtaking and home to Vietnam's largest natural lake. For adventure seekers, Son Doong, located in the Quang Binh Province in Vietnam, is the largest cave in the world, complete with an indoor jungle and waterfall.
Where to Stay: Vy Khanh Guesthouse
Vy Khanh is a family-run budget guesthouse located in the popular backpacker area of the city. Its six, clean, compact rooms come with air-conditioning and fans, cable TV, mini-fridges, private en-suite bathrooms with hot and cold showers, and free Wi-Fi.
Cambodia
Cambodia is our third pick for bargain basement holiday destinations, with stunning beaches, one of the most outstanding archaeological sites in Southeast Asia, and enchanting river towns. Australian passport holders do require a tourist visa for travel to Cambodia, but they're not too expensive. Peak season flights are more costly, but well worth the extra cash if you want to avoid the wet season, which runs from May to October. If you're willing to splurge on a two-hour boat trip ,the journey through the floating village in Lake Tonle Sap is well worth the money, with a population of more than three-million inhabiting the bank of the lake. Angkor, a UNESCO-listed site, is a must-see with archaeological remains from the 9th to the 15th centuries that include the famous Temple of Angkor Wat.
Where to Stay: Angkor Pearl Hotel
Set just off of central Siem Reap, this a small, 45-room hotel offers easy access to the area's restaurants, bars, and shops. It's a quick 10-minute walk from the Old Market and happening Pub Street, and a 10- to 15-minute drive to both the temples at Angkor Wat and the airport.
The Philippines
The Philippines is our fourth pick for a cheap vacation destination, with Cebu and Manila being among the cheapest cities to fly into. Australian passport holders who plan to stay for under 30 days, with an onward or return flight booked, will not require a visa to visit. For a cheap day of beach-side relaxation, White Beach, as the name suggests, has pristine white sands, located in the popular area of Boracay. If you want to escape the lively city life of Manila, the Pagsanjan Falls is a place of natural beauty with canyons, waterfalls, and a hidden cave to swim in. The guided boat tour through the rapids is well worth the money and usually includes a traditional Filipino feast.
Where to Stay: Stone House Quezon City
Stone House Quezon City is a basic hotel option near nightlife along Tomas Morato Avenue. Rooms vary in size and style, with a few spacious, contemporary units for up to four guests, and many tiny rooms with dated decor and old technologies.
Singapore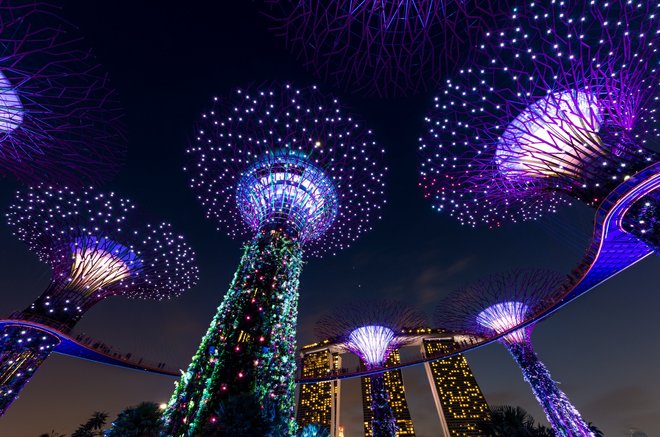 Lucky last, Singapore is a relatively cheap holiday destination. Although flights may be a little more expensive than our former suggestions, and the Australian dollar is not as strong here, Singapore is still among the cheapest counties to travel to from down under. If you're an Australian passport holder staying for under 30 days, you won't require a tourist visa. Boon Tat Street Food Market is popular among both locals and tourists. If you can handle spicy food we strongly suggest you try the chili crab, a traditional Singaporean dish. A free and worthwhile tourist attraction is the Supertree Grove, comprising of 18 solar-powered, manmade trees that light up the Marina Gardens Drive at night. Singapore is a compact city, making transport cheap and easy, with quick subway connections or short taxi journeys to most tourist attractions. If you're an animal lover, you should treat yourself to a day at Singapore Zoo, considered by many as the world's best rain-forest zoo, with more than 2800 animals to discover.
Where to Stay: GUSTI Bed & Breakfast Singapore
Despite its name, GUSTI Bed & Breakfast Singapore is a hostel, not a bed-and-breakfast. There are no private rooms here — just simple dorms with wooden bunks and shared bathrooms — but the rates are some of the lowest in town.
All products are independently selected by our writers and editors. If you buy something through our links, Oyster may earn an affiliate commission.