While the swimming pool was originally created for athletic training, it has also become a space for both relaxation and play. Hotels offer all sorts of pools, from infinity to plunge to kid-friendly, and some hotels even go a step further with fear factors. From blood red waters to suspended structures, these hotel pools are some of the scariest out there.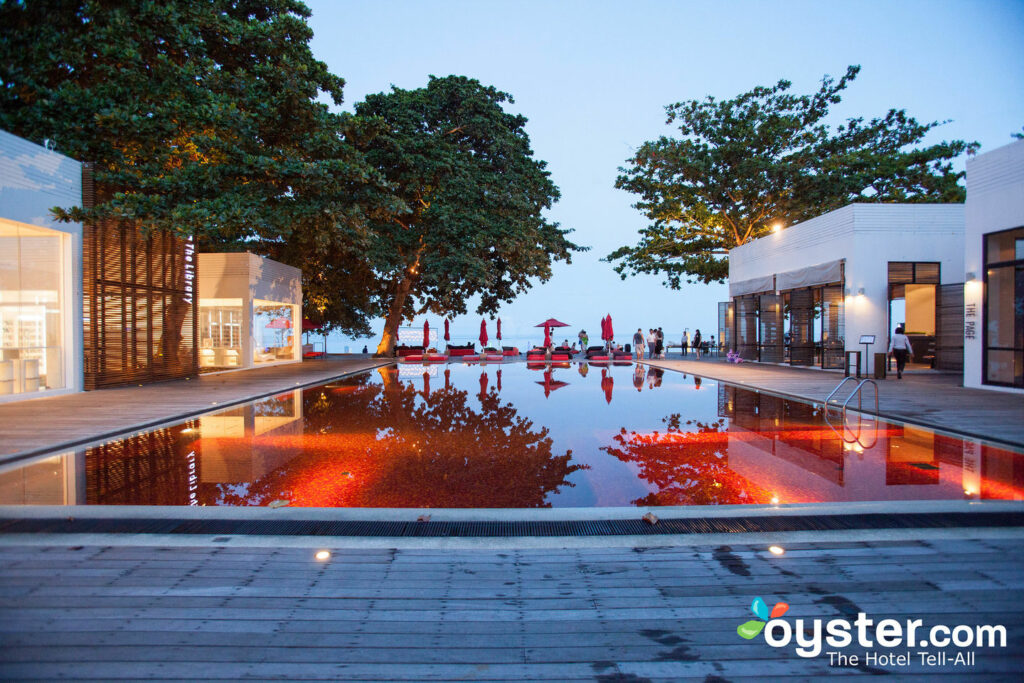 You might think someone had a terrible accident when you first see the waters of this blood-red pool, but it's actually just pool's walls and floor that lend it its crimson hue. For extra dramatic effect, the pool also features underwater lights that make the shade pop even more, drawing in the tourists of Koh Samui.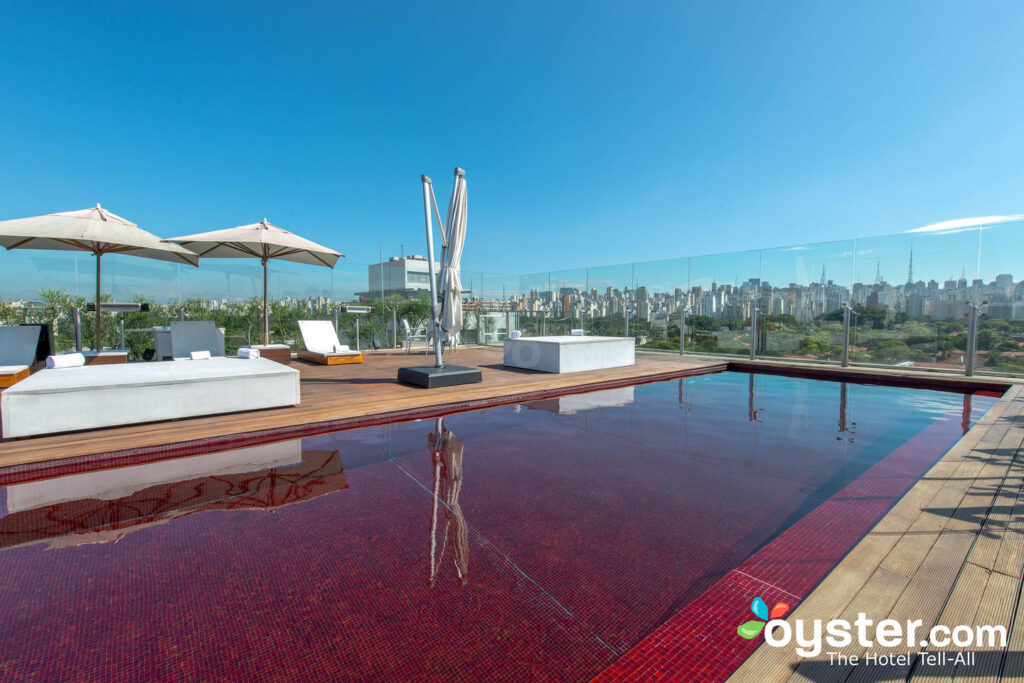 Similarly, the rooftop pool at Hotel Unique was also designed with blood red mosaic tiles. Splash in the scarlet waters and enjoy the underwater sound system while taking in the stunning views of the Ibirapuera Park and the entire São Paulo skyline.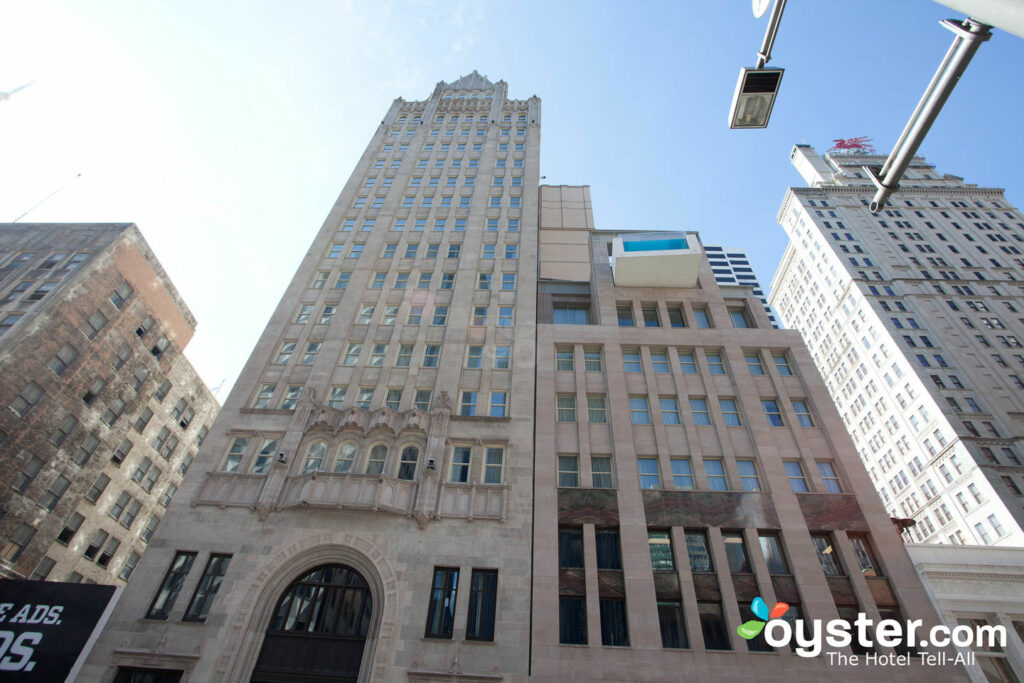 If its heights that gets your blood moving, you might want to visit a rooftop pool. Or, you could take it a step further with a cantilevered, rooftop pool. Located in Dallas at the Joule, this pool has guests feeling as if they are floating above the city–and they are. Ten stories above downtown Dallas, the pool extends eight feet over the edge of the hotel.
The pool at the InterContinental Hotel at Festival City in Dubai offers swimmers more than just stunning views of the city skyline. The cantilevered pool hangs off the fourth floor of the hotel, and it also has a glass bottom that sits above a promenade, so swimmers can peer at other visitors beneath them.
Las Vegas is known for over-the-top amenities and attractions, and this pool is one of them. At the Golden Nugget on Fremont Street, the main pool has a three-story water slide plunges through a 200,000-gallon shark tank. Did we mention the slide is transparent, so you can see the sharks that are circling just inches away? If the slide isn't for you, you can also swim up to the tank to observe five different shark species and a variety of exotic fish.
You'll Also Like:
All products are independently selected by our writers and editors. If you buy something through our links, Oyster may earn an affiliate commission.