While lots of travelers view long-haul flights and rocking boat rides as barely tolerable means to ends, there are some out there -- those true believers that the journey is as important as the destination -- who enjoy the experience of getting from point A to point B. Some even feel that the harder the journey, the more rewarding the outcome, and are willing to give up days or weeks in order to reach out-of-the-way destinations that are often, therefore, beautifully untouched and/or nearly unpopulated.
If this sounds like you, and you're in search of a properly off-the-beaten-track destination that very few travelers have the time, means, or will to experience, you might want to consider heading out to one of these five incredibly difficult places to get to (at least, if you're traveling from North America).
1. Tristan da Cunha
The grandaddy of hard-to-reach destinations, Tristan da Cunha is a South Atlantic archipelago (and the most remote inhabited archipelago in the world) with a population of only 266 people, almost all of whom live on the main island. Although Tristan does have some autonomy, it's part of the British Overseas Territory of Saint Helena, Ascension and Tristan da Cunha, and thus follows British Common Law.
Tristan da Cunha is not the kind of place you can just book a flight to, partially because there's no airstrip and partially because you need to get permission from the island before you even show up. (The easiest way to start the process is by hitting up the Administrator Secretary via their gmail address.) You also need to furnish a U.K. Police Certificate to assure the Island Council that it is aware of any criminal record you may have. You'll also need to set up your transportation, which in Tristan, means taking a multi-purpose mail/cargo/passenger ship from Cape Town, South Africa. The trip takes six days and logs a total of 1,540 miles. Expect to pay around $500 each way.
2. Norfolk Island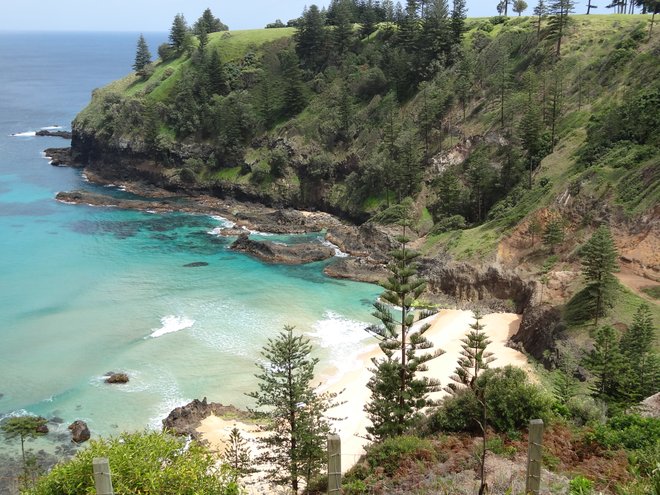 While not as remote as Tristan da Cahuna, it still requires quite a trek to get to Norfolk Island, particularly if you are traveling from North America (or really anywhere outside of the Antipodes). Sandwiched between eastern Australia and the northern waters off of New Zealand, this tiny island (just over 13 square miles in size) has a population of around 2,200 and a perhaps surprisingly reasonably developed tourism industry, with a range of pricey hotels and serviced apartments that attract a primarily Australian and Kiwi clientele. Getting there requires flying to Auckland, Brisbane, or Sydney; from these spots you can catch an Air New Zealand flight to the island's only airport.
3. Niue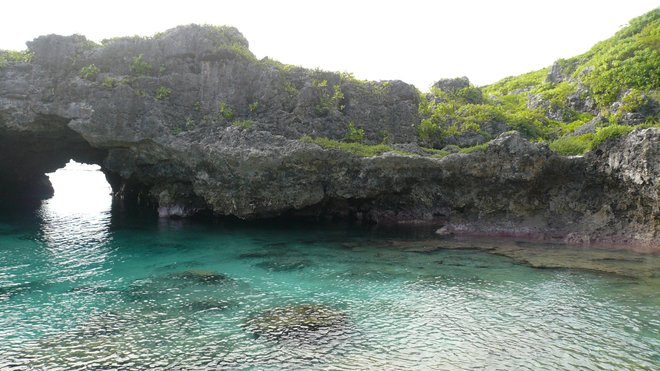 Niue is another one of the hardest spots on earth for North American travelers to reach, which makes sense considering its remote location in the middle of the South Pacific, a good 1,500-plus miles from New Zealand (which getting to in itself requires a lot of air travel). This independent nation attracts tourists — mostly from New Zealand and Australia — with ample white-sand beaches, whale-watching tours, caves, and abundant snorkeling opportunities. Air New Zealand flies here from Auckland once or twice a week, depending on the season, and arriving by yacht is an alternative (luxe) option to consider.
4. Cocos Keeling Islands
If you were to sail from the western coast of Australia to Sri Lanka, it's likely you'd stop by Cocos Islands (a.k.a. Keeling Islands), a territory of Australia located in the Indian Ocean, about halfway between the two countries. This pair of corral atolls has 27 islets, only two of which are inhabited. Most of the tourist activities here revolve around water sports, birding, or nature photography. Virgin Australia operates flights from Cocos to Perth and Christmas Island, and unless you have your own boat, you're best bet is to fly to mainland Australia first.
5. Okunoshima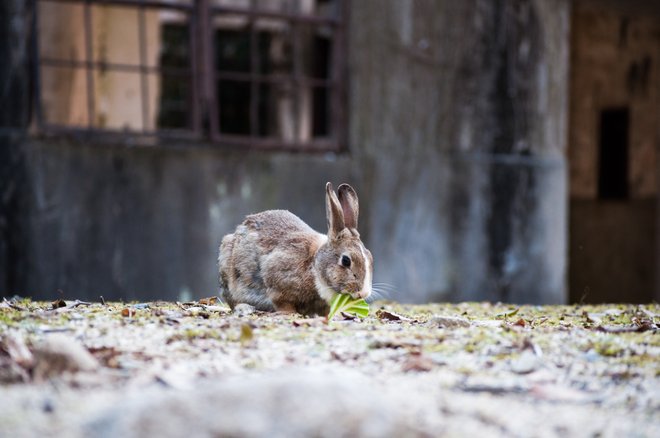 You may have heard of Okunoshima, more popularly known as "Rabbit Island." This Japanese island once housed chemical weapons factories, but today it's known for something much more benign, and endearing: its feral rabbits that, despite living their days in the wild, are completely comfortable with human contact. The island was made popular around the world a few years ago when a YouTube video of a woman gleefully running with hundreds of adorable bunnies at her feet was released, and Okunoshima has surely made its way onto many travelers' bucket lists since then. Getting here, however, can be tricky; the easiest way to reach the island is to fly to Hiroshima, take a train to Mihara Station, switch onto another train, disembark at the Tadanoumi Station, and then catc a ferry from the Tanadoumi Port, about a 10-minute walk away.
Related Links:
All products are independently selected by our writers and editors. If you buy something through our links, Oyster may earn an affiliate commission.