It's no secret that we love spreading the word about the world's best (and sometimes worst) destinations so all our fellow travelers can plan the best trips possible. But what happens when too many heed the advice of others or a well-known spot gets too much attention? As the world's population grows and more and more people find themselves traveling on the same beaten path, some of our favorite spots become inundated with tourists, threatening the exact experience that most of us are looking for.
Take Venice, for example. This iconic, canal-carved city continues to draw high numbers of tourists as one of the country's must-see cities. But, for most people who make the trip, they tend to find a less-than-authentic Italian vibe and streets filled with more tourists than locals. In fact, the high numbers of tourists got so troublesome that Venice had to put a cap on the number of cruise ships coming through each year, though it has since lifted this limitation.
Unfortunately, with recent news about upcoming tourist restrictions along Italy's gorgeous Ligurian coast, it seems that tourist-capping may just be the next travel trend. Here are five uber-popular destinations to keep your eye on that are either strongly thinking about, or already in the process of, imposing tourism caps. While it may seem like a bummer, we're looking at this as a positive -- not only will these places be less crowded when you can make your way in, but you can travel with a clearer conscience, knowing that your trip isn't going to trip up the future integrity of these beloved spots.
1. Machu Picchu, Peru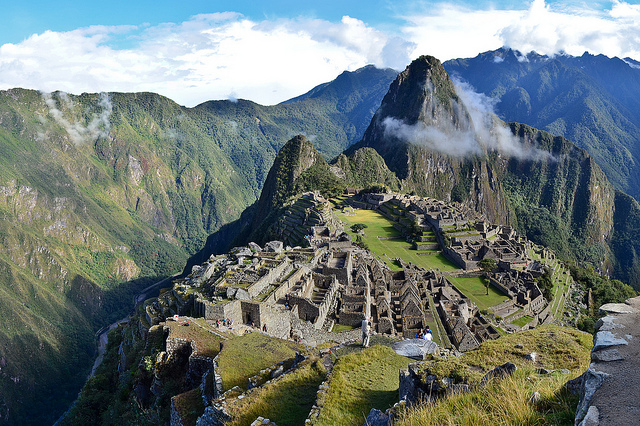 Considered a UNESCO World Heritage Site and New7Wonder of the World, the mystical Incan city of Machu Picchu already has an agreed upon daily tourist limit. However, seeing that over 1.2 million people visited the site in 2014 — numbers that break the 2,500-a-day limits — some hefty restrictions are being put into place. Starting in 2019, if you want to make the famous trek, you'll have to hire a guide, follow along one of three designated pathways, and possibly even be subjected to time limits. These extra hoops and restrictions will ensure that the site can be managed and maintained — and that there's less bottlenecking once you reach the top!
Even just a decade ago Cinque Terre was considered a sleepy, somewhat secret spot along the Italian Riviera. But the days of mostly empty trains riding back and forth from La Spezia are no longer — in 2015, this idyllic cliffside coastline saw more than 2.5 million visitors. Starting this summer, in an effort to preserve the charm and reduce the crowds (count us in!), tourists will be capped at 1.5 million. Tourists will have to purchase visitation tickets in advance, though there will also be a handy dandy app that shows where and in which village you'll find the most (and least) congestion.
Cinque Terre Hotel Pick: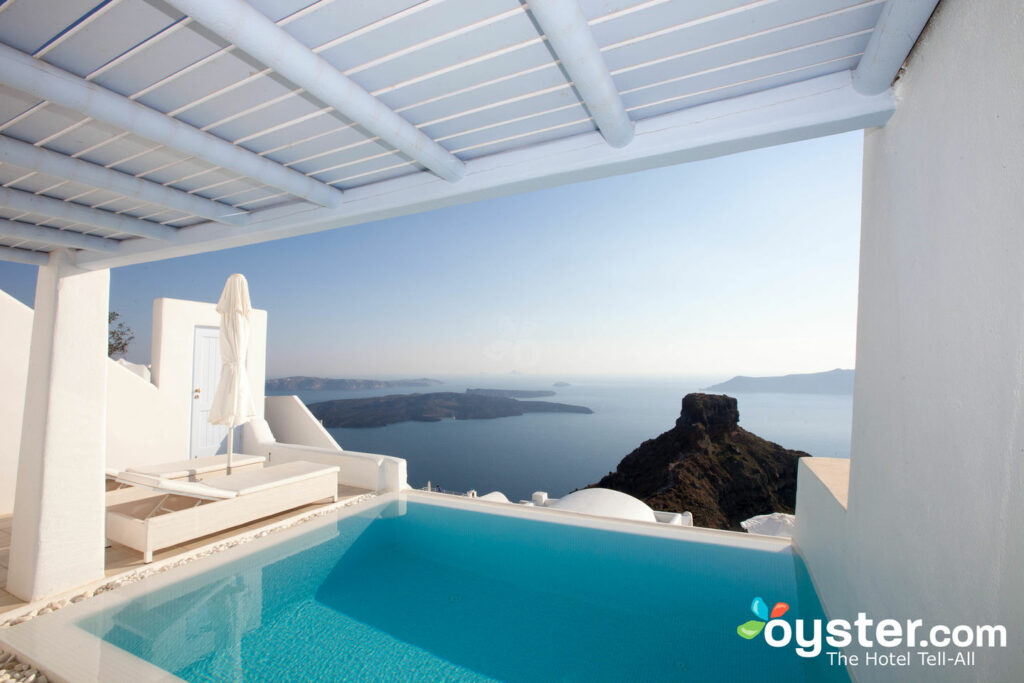 Mamma Mia! In 2015, the idyllic Greek isle of Santorini welcomed 636 cruise ships and almost 800,000 tourists to along its stunning volcanic coastline — sometimes flooding the small island with 10,000 visitors a day! However, starting in 2017, the local residents of Santorini can rest a little easier knowing that a restriction limiting the number of tourists via boats and ships will soon cap numbers to 8,000 per day. Since this doesn't affect anyone flying in, you may expect to see some price hikes on airline fares.
Santorini Hotel Pick:
Fearing that Barcelona's explosive numbers of tourism may cause the city to become "the next Venice", city mayor Ada Colau has already started the discussion of limiting Barcelona's tourist numbers. She believes the city has reached its saturation point and fears excessive tourism to lively destination needs to be slowed or stopped in order to maintain the city's heart. Though nothing has been officially set in motion, so far her ideas of slowing tourism include stopping new hotel development and limiting the number of cruise ships that dock in the harbor.
Barcelona Hotel Pick:
When tourism numbers start to outnumber the local population by six-fold, it's time to rethink of ways to effectively manage a destination. Such is the plight of the out-of-this-world gorgeous East African archipelago Seychelles. In order to not "demean the value" of the destination, Seychelles is hoping to slow down the already quarter-million visitors it receives by enacting a ban on the building of large hotel developments — allowing only small, locally operated properties to grow — and eventually putting a cap on the number of visitors. Fine by us, because, we don't know about you, but we don't travel halfway around the world to reach an island paradise that's cramped with tons of people. (But if we do see you there, make sure to say "hello".)
Seychelles Hotel Pick:
Related Stories:
All products are independently selected by our writers and editors. If you buy something through our links, Oyster may earn an affiliate commission.