Back in the 1950s, French-based brand Club Med started the all-inclusive resort concept by charging travelers a single fee for a room, food, and drink. Since then, thousands of resorts around the world -- especially in popular tropical locales -- have followed suit, catering to those who prefer to do as little planning as possible. And while convenience (and budget) are important factors to consider when choosing an all-inclusive resort, there are other components that travelers should take into account. Ahead, we compiled five things that can make or break your all-inclusive stay.
1. Service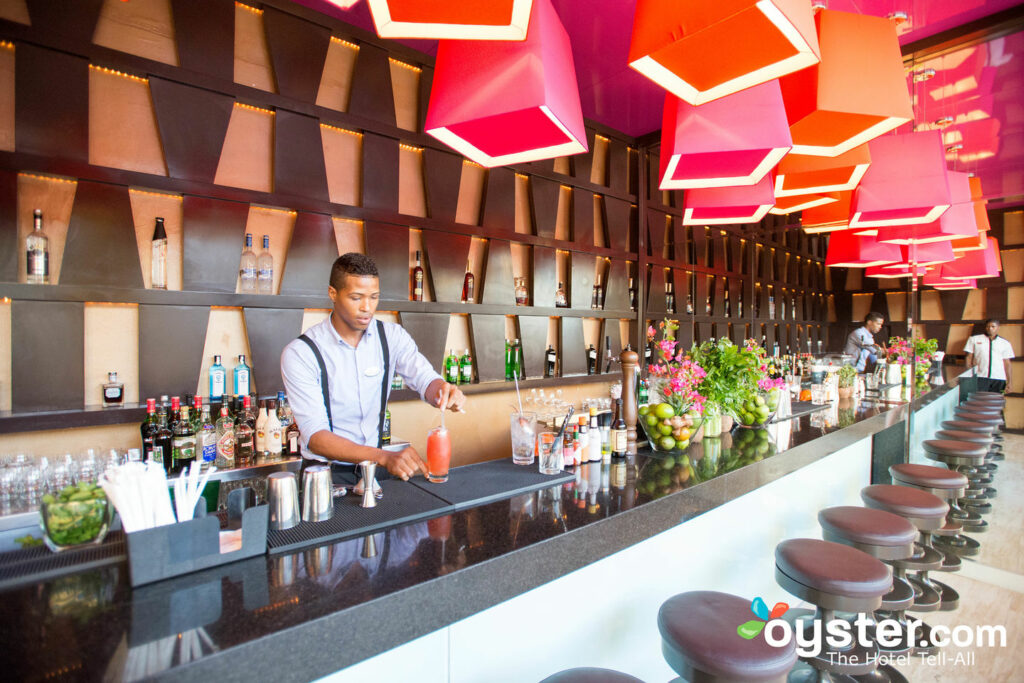 This is arguably the most important thing that can affect any resort experience, but especially an all-inclusive one, since guests tend to stay on-site. A curmudgeonly staff can greatly reduce all the resort's plus points, while on the other hand, attentive staffers can improve a subpar resort, as can service-oriented features such as concierges, butlers, weekly cocktail parties, and meaningful in-room touches.
Take the Sivory Punta Cana for instance: From check-in to checkout, service is always prompt and attentive. Staff members make an effort to know every guest by name, waiters all try hard to impress, and special requests are actively encouraged. A continental breakfast is delivered to your door, exactly when you request it. Concierge services are available 24 hours, as are room service and laundry services.
Long lines and waits (at check-in, while making a restaurant reservation, for food at a la carte restaurants, and for drinks by the pool) can also turn an all-inclusive stay from fab to frustrating. Or even worse, an overbooked resort could be your fate. At the Sea Side Resort & Spa, for example, many guests have consistently complained about overbooking and were forced to go to another hotel for a night. On the flip side, there are the type of resorts that greet guests with a free welcome beverage, handle the check-in process at a seated desk (or even in your room or by the pool), offer free room upgrades, and employ staffers that remember your name and bring everything you ask for (and more) in a timely fashion. Le Blanc Spa Resort in Cancun is one such resort that pampers guests from check-in to checkout. Upon arrival, guests will be offered cold towels and coconut milk — not to mention, the butler will unpack your clothes. At the pool, expect an attendant to provide bottled water in an ice bucket plus cucumbers and chilled towels for your eyes. But that's not all. There are also free afternoon treats (think popsicles and ceviche) around the pool. The resort even has its own app, which guests can use to make spa or golf reservations, ask their butler to prepare a bath with cucumber and mint, select their in-room aromatherapy choice, or even order their favorite pillows.
Other resorts in Punta Cana, like Tortuga Bay, offer preprogrammed cell phones so that guests can call their villa manager at any hour. The hotel has all the luxury basics — 24-hour room service, nightly turndowns that include drawing a bath and layering it with flower petals, and a knowledgeable concierge — but the best, most unique service of all is the VIP treatment at Punta Cana International Airport. This means guests not only get a VIP lounge to relax in before take-off, plus transportation to the hotel upon arrival, but they also get priority access during ticketing, a private security checkpoint, and express access through customs. How can they do this? The same group that owns the hotel also owns the airport.
Hotel Pick: Paradisus Palma Real Golf & Spa Resort
2. Food & Drink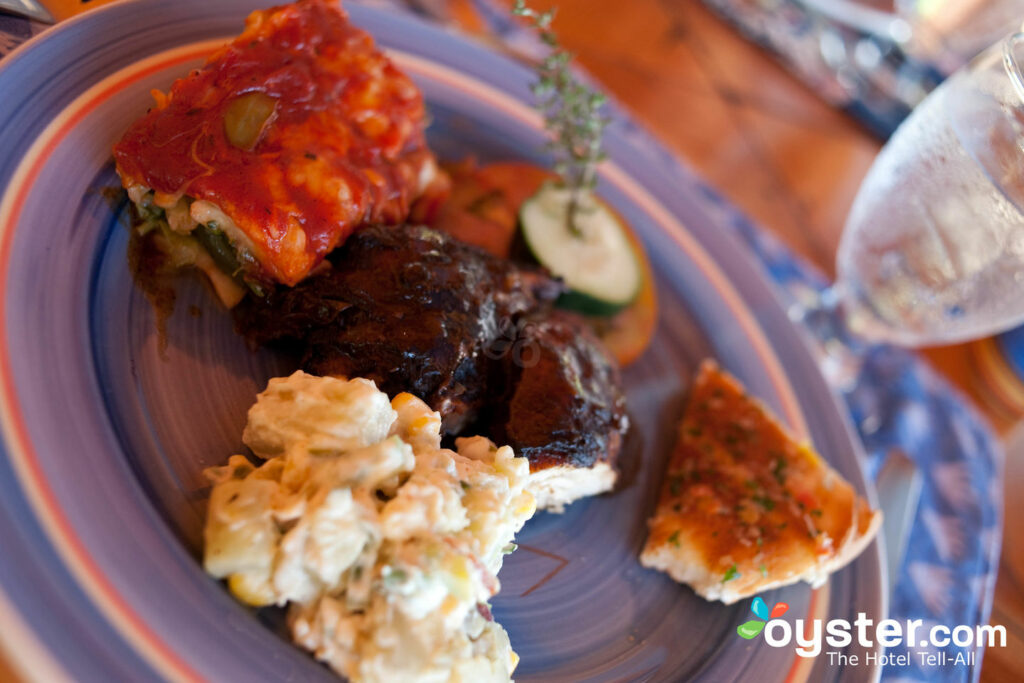 Perhaps nothing is more widely discussed among all-inclusive travelers than the quality and selection of food and drink choices. Lukewarm buffet food, limited options, lackluster and outdated menus, weak and watered down drinks, poor hygiene standards, unimpressive a la carte restaurants, and no brand-name alcohol are just a few of the things that can make for a negative all-inclusive experience. Plus, there are hidden fees to keep an eye out for (some resorts charge extra to dine at any of the all-inclusive restaurants, while others ask guests to cough up more for particular menu items).
The good news? There are hotels, like The Caves in Negril, Jamaica, that offer fresh, gourmet food that rotates daily. Here, the innovative menu focuses on local, seasonal ingredients. And some resorts, like Zoetry Paraiso de la Bonita, exclude buffets all together and all-inclusive meals are all cooked to order.
Many renowned chefs are utilizing local produce, fresh seafood, bold spices, and rich cross-cultural culinary heritages to create dishes that stand out as much as the locale itself. Take Jamaica for instance, where all-inclusive resorts tend to include top-shelf liquor and delicious food. The Secrets Wild Orchid Montego Bay boasts a total of 10 restaurants shared with the neighboring Secrets St. James resort. Most of the restaurants do not accept reservations, so guests who want to avoid a wait might want to eat early. The food itself is impressive for an all-inclusive. There are Mexican, Italian, Jamaican, Asian-fusion, and French a la carte restaurants, as well as the obligatory buffet restaurant. Unlike a lot of other all-inclusive resorts, the atmosphere doesn't feel strip-mall-esque; each restaurant is housed in its own freestanding structure and has distinct decor.
As for drink quality, take the Iberostar Grand Hotel Rose Hall All-Inclusive. Here, drinks are typically strong and top-shelf liquor (think Dewar's and Tanqueray) is included in the rates. There are five bars, including a swim-up bar, an elegant lobby piano bar, and a theater bar. Many bartenders have a specialty — guests should inquire if they are looking for the best cocktail at the bar.
3. Atmosphere
There's nothing that puts a damper on a relaxing all-inclusive vacation quite like having to elbow your way through a crowd to snag a lounge chair by the pool. Beyond the scramble, boisterous music, cheesy poolside games where guests are pressured to participate, and low-quality nighttime entertainment can add to the clamorous, uncomfortable atmosphere. But all is not lost. There are resorts that don't skimp on the number of lounge chairs, cater to both the party crowd and the read-and-relax guests with separate areas, and employ a talented team who can put on a high-quality evening performance.
The type of atmosphere that is most common can vary by geography. Take the Maldives, for example. It's a nation of more than 1,200 islands with over 100 private island resorts — many of which feature overwater villas designed for romantics seeking privacy over socialization. But not all are like this. Kurumba Maldives, the first resort in the entire country that opened in 1972, appeals to singles, couples, and families and can feel more lively than others.
During check-in, an elegant presentation of coconut ice cream is offered to guests before they are are taken to their accommodations on various parts of the island. Some rooms are located closer to the beach than others, while sun loungers, designated by room numbers, surround the shore. Days are spent lazing away at the beach or two pools, or enjoying one of the many excursions available. Before sunset, many tend to snag a bean bag at Athiri Bar on the west side of the beach where live jazz musicians make their rounds. There are several high-end a la carte restaurants — Thila is a highlight — but those on a specific meal plan can expect to eat at the main buffet. Nightly entertainment takes place in the main open-air bar with chic daybeds and lounge areas as well as in the indoor disco where a DJ spins tunes late into the night. Families and couples seeking solitude can head back to their rooms, which are far from earshot.
Hotel Pick: Centara Ras Fushi Resort & Spa Maldives
4. Weather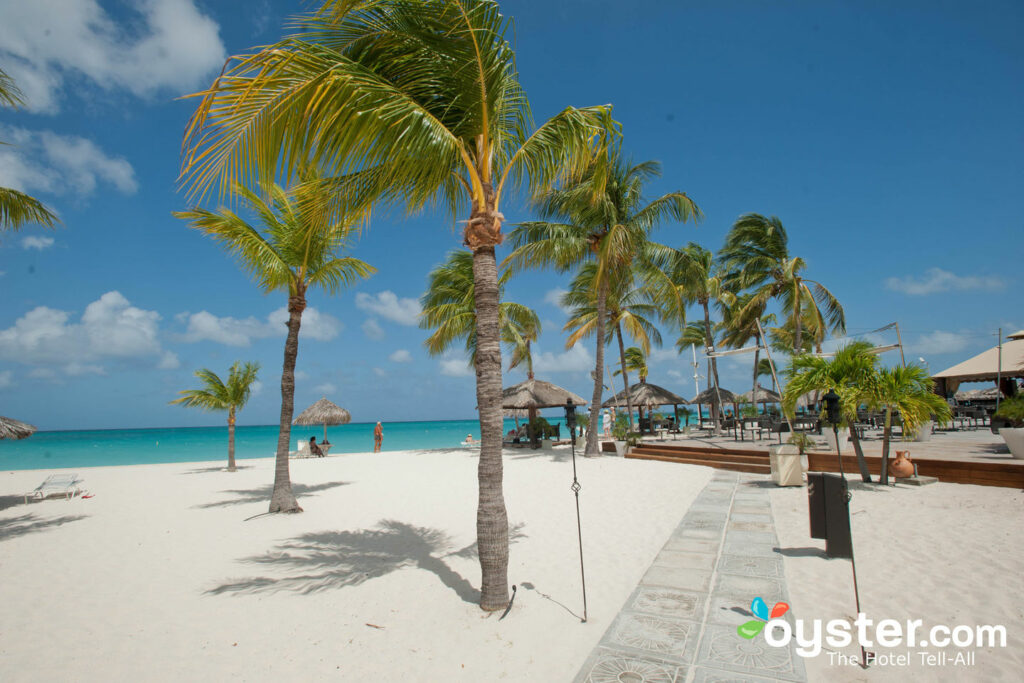 Unpleasant weather might be an unexpected part of the all-inclusive package during rainy season, especially in the Caribbean where hurricane season runs from May to October. On the plus side, this is also the time of year when many resorts put out attractive off-season deals (and have fewer crowds). If this is appealing, it might be worth looking into the resort's hurricane guarantee and/or purchasing travel insurance, so that it may be easier to get a full refund in the event of a storm. Be sure to check out our tips on what to know before traveling during hurricane season as well as our list of Caribbean islands that are generally not hit by hurricanes.
If you would rather stay on the safe side, it may be worth considering a trip to the ABC Islands: Aruba, Bonaire, and Curacao. Furthest west of the Lesser Antilles, Aruba is probably your safest bet for a hurricane-free vacation — take note of the desert landscape to prove its lack of rain. Among the water activities here, deep-sea fishing, parasailing, wind- and kite-surfing are all especially popular. Hotel Riu Palace Aruba is one of the bigger all-inclusive resorts located on crowded Palm Beach. The resort's 450 guest rooms are attractive and many include balconies or terraces. The Riu checks all the boxes you would expect from an all-inclusive resort: large pools, a swim-up bar, a wide selection of dining venues, and a lovely spa and fitness center. It also has a high-energy atmosphere and large casino with slots and table games.
Hotel Pick: Tamarijn Aruba All Inclusive
5. Rules/Fees (or Lack Thereof)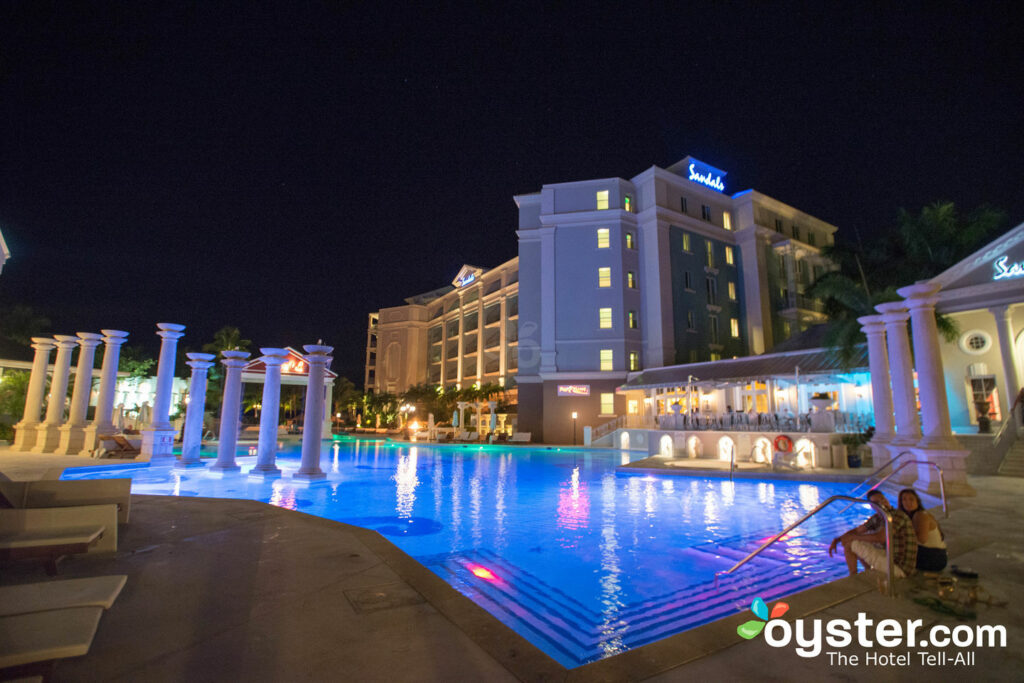 Staying at an all-inclusive is supposed to be easy, but sometimes extra rules and fees will create an irksome surprise. Though most guests expect fees for things like motorized water sports and spa treatments (although, the BodyHoliday Saint Lucia is a rare example of where some spa treatments are free), plenty of all-inclusive resorts charge for services that guests expect to be included, which can put a damper on the experience or even cause guests to blow their budget. Though most resorts cover non-motorized water sports, some will impose time limits on the use of gear; the Catalonia Royal Tulum, for example, only allows guests to use snorkel equipment and kayaks for a set time period. It's also a good idea to check whether your all-inclusive resort charges extra for Wi-Fi, use of the hotel safe (common in Spain in particular, such as at the Sirenis Cocotal Beach Resort Casino & Aquagames), access to the spa facilities (such as hydrotherapy pools or the sauna), or any of its food and beverage offerings.
Having to pay more for food and drink can be particularly unwelcome, as the main draw of the all-inclusive stay for many is the ability to eat and drink as much as you like for a set price. But some all-inclusive resorts, especially those in Turkey, charge guests extra to dine at any of the a la carte restaurants (this is true at the Royal Wings Hotel, for example). It's also reasonably common for all-inclusive resorts to charge a supplement for top-shelf liquor, or for special dishes, such as lobster or steak. (At the Royalton Hicacos Varadero Resort & Spa, both top-shelf liquor and the lobster are included, one of the reasons it makes our list for one of the best all-inclusive resorts in Varadero). Guests may also find that minibar items are not included, or that room service costs an extra fee.
You might also come across resorts that offer different tiers and wristbands with access to exclusive areas. This has its ups and downs, as this exclusivity can create an elite vibe that not all guests appreciate. For example, Secrets Wild Orchid Montego Bay offers a regular and Preferred Club (think nicer pool and better perks), and some may find the division a bit classist.
Mid-range brands like Spain-based Barcelo require guests to wear color-coded plastic bracelets and charge an extra fee for anything premium, including some a la carte restaurants. The worst part? Some of these added fees might not be communicated during the booking process. Smaller brand resorts like Waves Hotel & Spa by Elegant Hotels feel less corporate and cookie-cutter (and hence have fewer rules), while higher-end brand resorts like Sandals and Secrets are known to be more flexible with restaurant reservations, premium liquors, and outdoor pools that stay open 24 hours a day.
Hotel Pick: Sandals Emerald Bay Golf, Tennis and Spa Resort
With a TSA-approved lock and USB port, this bag is silly to not have for your next trip.
Related Stories:
All products are independently selected by our writers and editors. If you buy something through our links, Oyster may earn an affiliate commission.