In France and much of Western Europe, peak tourism season begins in June and stretches through August, meaning a summer sojourn to the City of Lights, the South of France, or French wine country will be both costly -- flights from New York to Paris start at $700 (at the time of writing) -- and crowded. U.S. travelers hoping to add a little last-minute joie de vivre to their summer without breaking the bank can consider driving or jetting to one of these unexpected North American locales where French culture thrives. (And yes, you can always head to Quebec or Montreal, too!)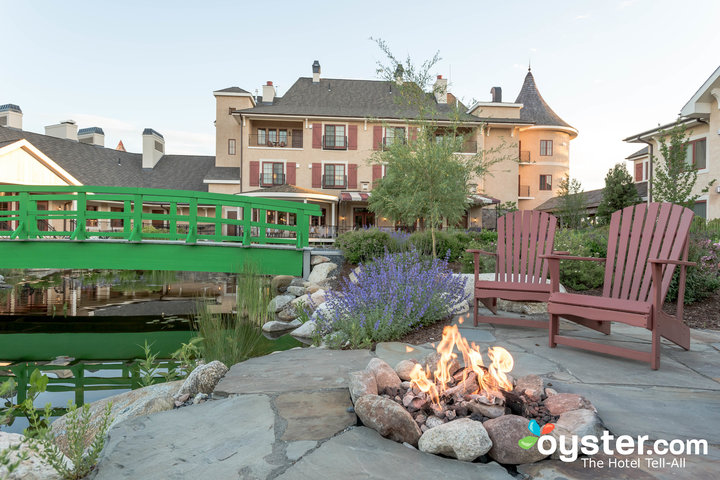 Mirbeau's grounds, architecture, and decor take their cues from bucolic French countryside estates. At the center of the grounds is a meticulously landscaped garden that was inspired by the paintings of Monet — and it's even outfitted with a charming green footbridge, à la "Bridge over a Pond of Water Lilies."
The French art of living — and eating — thrives in this tiny California alleyway, which is the heart of San Francisco's French-American community. Top French restaurants to try in the neighborhood include Café Bastille, Le Central, and Plouf.
A Luxury Hotel Pick:
3. Saint Pierre and Miquelon, Canada
This semi-autonomous territory's motto is "Where France meets North America" — and for good reason. Once famous for cod fishery, this French enclave comprises several islands and maintains a distinctive French personality, which is manifested through its language, local cuisine, and annual celebrations like its Basque festival, seafood festival, and Bastille Day.
Given its distinctly American roots, the City of Brotherly Love may seem like a surprising place to experience French culture. However, the city is rich in French art and has one of the world's largest holdings of French Impressionist paintings. From the collections of the Philadelphia Museum of Art to the Barnes to the Rodin Museum, the city is brimming with some of France's finest exports.
A Luxury Hotel Pick:
5. Acadiana, Louisiana
Sure, New Orleans has the touristy French Quarter, but for a more authentic experience, you'll want to head to the Acadiana region of Louisiana. It would be wise to study up on the French language before heading to Cajun Country, where many residents speak French as a first language. The area is famous for its flavorful French-infused cuisine and lively dance parties, called fais-dodos.
You'll Also Like:
All products are independently selected by our writers and editors. If you buy something through our links, Oyster may earn an affiliate commission.