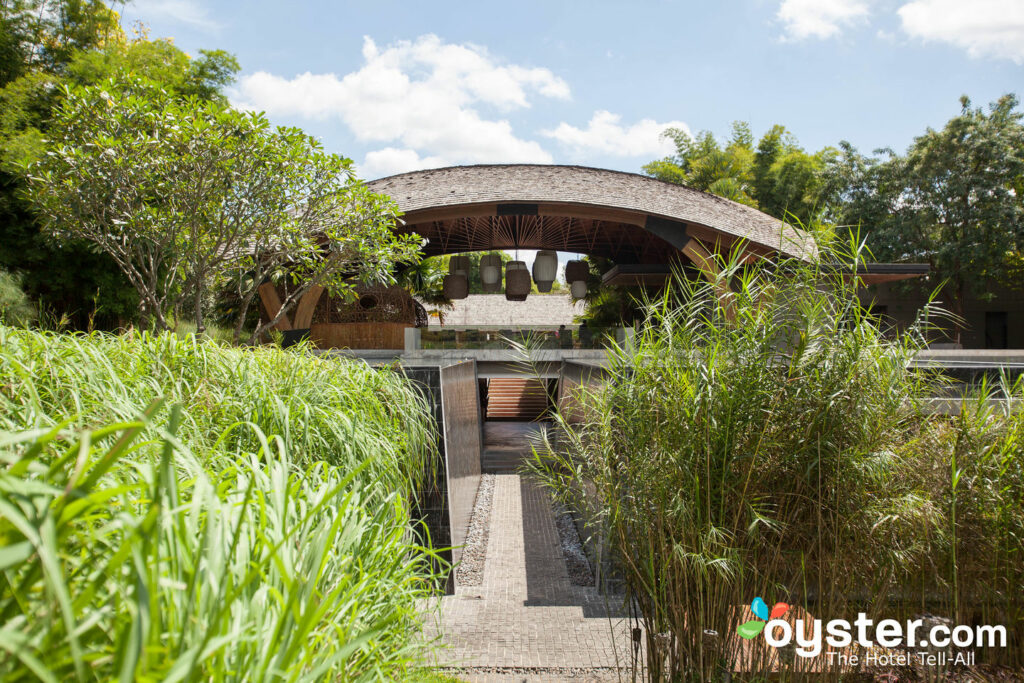 Southeast Asia has long been popular with budget travelers from more developed countries, thanks to great weather, incredible cultural and historic attractions, delicious and inexpensive street food, and -- of course -- exchange rates that favor travelers with dollars, pounds, euros, and yen. While avoiding high-end hotels and fine-dining restaurants will certainly help keep your costs down, here are a few tips from expert travelers that can help you stretch your budget even further.
1. Bring your friends and loved ones.
While solo travel is a great way to step away from your comfort zone and immerse yourself in a local culture, you can save a lot of money by buddying up. According to travel expert and author Tim Leffel, who runs The World's Cheapest Destinations, "A couple can easily travel on 1.5 times (roughly) what a single person can and get much better rooming options as well. A decent double room is nearly always less [expensive] than two hostel beds in this region, and it makes it easier to take a taxi or share plates of food to try different things."
Photographer and world traveler Shawn Liebling concurs. "Traveling alone can be fun, but it is also expensive. The key is selecting the right type of friends. Make sure they are budget conscious and share similar interests, as well as dietary preferences, et cetera."
2. Travel light.
One of the most overlooked ways of indirectly saving money on your travels is keeping your luggage to a minimum. Many airlines charge extra for checked bags (and have strict weight restrictions for carry-ons) and if you're bogged down with lots of stuff, you might find it more difficult to use cheaper transportation options, such as public busses or motorcycle taxis. Pack a few lightweight essentials that can be easily washed and quickly dried, and keep your toiletries to a minimum (Dr. Bronner's castile soap is a good choice as it can be used as a body wash, laundry soap, and — in a pinch — shampoo or even toothpaste.
And while you might want to bring a paperback book with you, only take one; you can always trade it in for something new at one of the many traveler book exchanges found in hostels and guesthouses throughout the region. As for guidebooks, you're better off sticking with apps, many of which can be used offline.
Bangkok Hotel Pick:
3. Chose your lodging wisely.
When researching hotel prices for many Southeast Asian destinations, it's easy to get lured in by cheap prices flashing across your screen. However, $20/night hotel rooms can add up quickly, especially when you factor in little extras like taxes and tips. If you're on a super strict budget, you may want to hold back from impulse booking.
If you're on a long backpacking trip, you may even want to consider waiting until you are on the ground before deciding on where to stay, Leffel points out. "Besides the inevitable things going wrong, you'll also get tips from other travelers, and the flexibility will allow you to stay longer or move on instead of being committed to another booking."
And if you do insist on booking ahead or have a tight schedule you need to follow, hostels are often a cheaper option than regular hotel rooms. If you aren't comfortable with sharing dorm space, many offer private rooms, some with en-suite bathrooms. Moreover, many hostels have shared kitchen facilities, which can save you a fair chunk of cash if you're willing to cook meals for yourself.
Travelers with tight lodging budgets may also want to consider signing up for Couchsurfing.com, which connects travelers with locals, many of whom will gladly let you crash on their couch (or pitch a tent in their backyard). The service is free, though there is a small, optional security verification fee of around $20 which, along with a system of transparent feedback, helps ensure the system's safety.
Siem Reap Lodging Pick:
4. Shop around for transportation deals.
While it's no secret that you can save plenty of dough by taking public transportation instead of taxis, sometimes you might save the most by joining a group of fellow travelers. "Don't be opposed to hopping on a group tour from the city where you're staying," Leffel suggests. "It may seem illogical, but doing that is usually cheaper than trying to get around to those places on your own, especially if there are multiple stops that aren't close to public transportation."
And if you want the flexibility of getting around on your own, but don't want to splurge for a car rental, you might find that two wheels are better than four. "If you are comfortable renting a motorbike, they are often very cheap, fuel efficient, and a great alternative to taking buses or taxis," says Liebling.
It can also pay to shop around when it comes to longer-distance trips. Southeast Asia has plenty of budget airlines, and it's actually sometimes cheaper to fly rather than take trains or busses. Also, you can sometimes get better rates by booking on a carrier's website or using a local online travel agent advertising rates in local currencies (just be sure to use PayPal or pay with a credit card that doesn't charge hefty overseas transaction fees). If you do plan to fly, remember to factor in the costs of getting to and from the airports; while train stations are usually right in the heart of things, airports generally are not. Also, bear in mind that some budget airlines charge extras for things like seat selection and even carry-on luggage, so be vigilant when booking.
Luang Prabang Hotel Pick:
5. Eat on the cheap.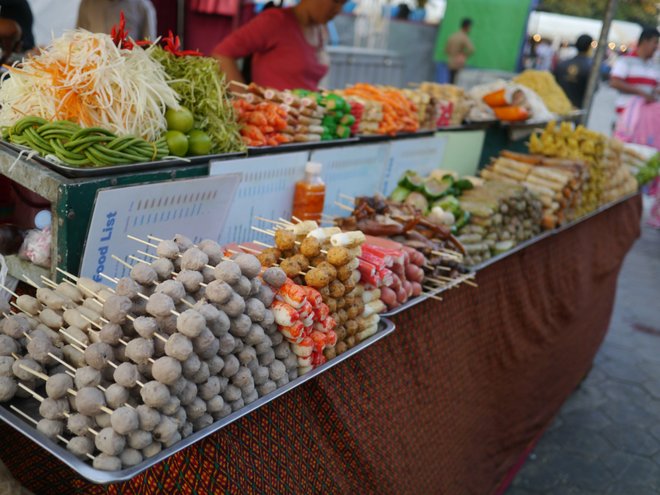 It's easy to eat well on a strict budget in Southeast Asia as long as you choose local cuisines and avoid upscale restaurants. "Eat and drink what's local instead of what you would eat or drink at home," suggests Leffel. "It's part of the experience and what normal local working people eat is always cheaper, especially if you take advantage of the delicious street food."
Liebling advises seeking out food options away from the major tourist areas. "Look for stalls that service locals and are in out of the way spots. If you speak the language, eat at local spots that don't have English menus. Eat vegetarian, which is usually cheaper than eating meat." And if you really want to keep costs to a bare minimum, cooking for yourself is also an option, particularly if you are staying in a hostel or somewhere with basic kitchen facilities."If you can buy a plate of veggie noodles at a cheap restaurant for three dollars, then you can probably cook the same meal for less than a dollar," says Liebling.
Though bottled water is generally inexpensive in Southeast Asia, going through bottle after bottle can add up. Some places offer filtered water refills for a discounted fee, and as long as the filter uses reverse osmosis technology and is well-maintained, it's generally suitable for consumption. "If you are somewhere that the water isn't safe [to drink], then buy bottled water, but stick to less expensive brands and buy the largest size bottle possible," says Liebling. "Many places offer one- to three-gallon water containers which are great if you are staying somewhere for more than a day or two. Then you can buy a couple gallon containers and keep refilling a one-liter bottle that you carry around with you."
Related Links:
All products are independently selected by our writers and editors. If you buy something through our links, Oyster may earn an affiliate commission.