Wherever you are on the political spectrum, we should all agree that it's important to celebrate the role of other cultures and races in shaping our history—and some may feel it's more important now than ever. Observed every February in the U.S. and Canada (and in October in the U.K.), Black History Month reminds us of the events, achievements, and contributions African-American people have made—and often in the face of bigotry and discrimination. Here are some of the best places to visit to celebrate, explore, and learn about the many stories and lives that make up black history.
1. National Civil Rights Museum, Tennessee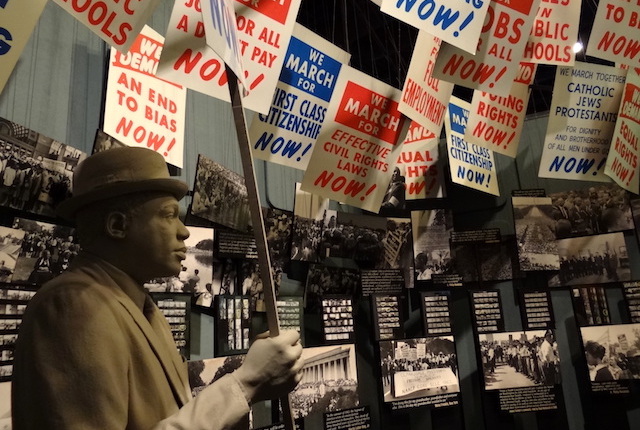 With much of African-American history tied to the struggle for equality and civil rights, the National Civil Rights Museum in Memphis, Tennessee, is a must-visit. The museum is built across from the Lorraine Motel, where Martin Luther King, Jr. was assassinated in 1968 from the second-floor balcony. A $27.5 million renovation was completed in 2014 and it reopened the day after the anniversary of his death. Today, new immersive exhibits and exhibitions focus on historical events in the Civil Rights Movement such as the Montgomery bus boycott and the March on Washington. And while you're in town, pop into the Memphis Rock 'n' Soul Museum, where the connection between Memphis soul and the Civil Rights Movement are explored—among other things.
2. National Museum of African American History & Culture, Washington, D.C.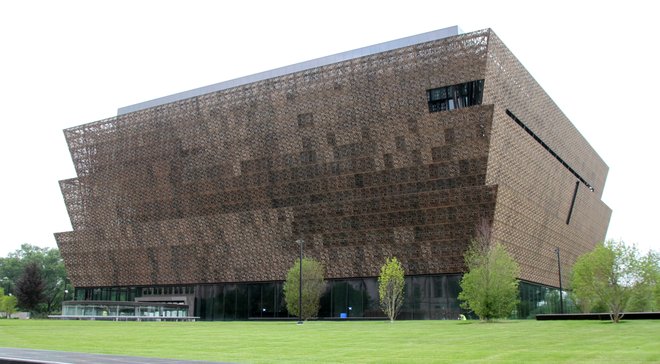 Opened in 2016 by former President Barack Obama, this Smithsonian institution museum occupies a striking piece of contemporary architecture around a block from the White House. In addition to being one of the most comprehensive museums celebrating black history, it's also a vast repository of more than 35,000 related pieces. These range from hallowed items of historical significance, such as the dress Rosa Parks was sewing the day she refused to give up her seat, to more whimsical pieces, such as a cape and jumpsuit owned by James Brown. Spread over five floors with particularly thorough—and occasionally harrowing—detail, it can be too much to take in all in a single visit.
3. Birmingham Civil Rights District, Alabama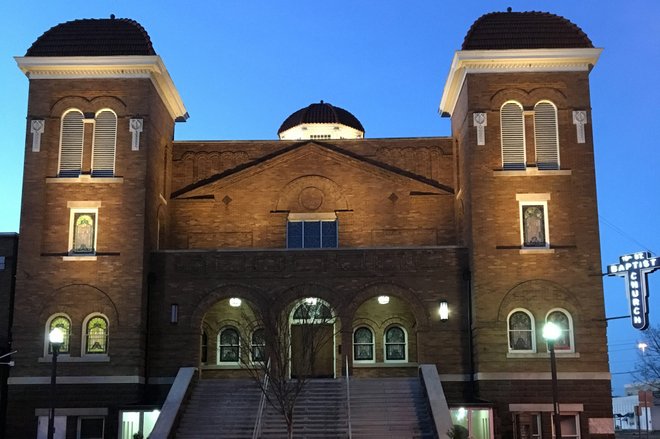 Designated as the Birmingham Civil Rights District in 1992, this six-block area covers numerous landmark sites that are significant to African-American history. One is the 16th Street Baptist Church, which served as a headquarters for the Civil Rights Movement and consequently bombed by white supremacists. You'll also find the Carver Theatre in the district. Once popular with black moviegoers, it now hosts live shows and houses the Alabama Jazz Hall of Fame. Another important site is Kelly Ingram Park, the scene of numerous protests and news coverage that helped shore up anti-segregationist feelings in the '60s.
4. Faubourg Treme, Louisiana
Considered the oldest black neighborhood in America, Faubourg Treme is a vibrant subdistrict of the Mid-City District of New Orleans. Treme, as it's more commonly known, is known as the neighborhood where jazz music first emerged—born from brass bands that would play in Congo Square. It's also home to the 31-acre Louis Armstrong Park, which pays homage to one of New Orleans' most famous sons as well as honors other influential black jazz musicians like Sidney Bechet and Buddy Bolden. There's certainly no shortage of live jazz venues to choose from, but for gospel music, head to Sunday mass at the St. Augustine Church, the oldest African-American Catholic church in the country.
5. Colonel Allensworth State Historic Park, California
In 1908, Colonel Allen Allensworth had a vision to create a thriving community dedicated to improving the lives and prospects of its black inhabitants. This led to the establishment of the small Californian town of Allensworth—the only to be founded, financed, and governed by African-Americans. Despite facing huge challenges, the township remained home to a small population through much of the 20th century. In 1974, it become the Colonel Allensworth State Historic Park, and later, a collection of buildings were restored to their original state, including the settlement's schoolhouse (pictured). Now, as well as a popular destination for camping and a visitor center that tells the story of the community, it hosts annual events celebrating Black History Month.
6. Museum of the African Diaspora, California
The Museum of the African Diaspora (MoAD) offers a more global perspective on the influence that African people have had throughout history. Starting with an exploration of the origins of our species, the exhibitions and programs also investigate the African roots of various modern social, artistic, and cultural forms. It's very much a museum that offers ideas and innovative ways of looking at the evolution of black culture throughout the world. The recently-renovated building, located in San Francisco's South Beach area, also provides a platform for emerging and established artists of African origin.
You'll Also Like:
All products are independently selected by our writers and editors. If you buy something through our links, Oyster may earn an affiliate commission.