SoCal residents may be blessed with nearly-perfect weather all year long, but if you ask us, missing out on the glorious colors of fall -- plus its crisp air and pumpkin patches (okay, we know L.A. has the latter) -- kind of seems like a drag. Thankfully, there's a host of spots along the West Coast, close enough for a quick getaway, that give Angelinos the chance to do some outstanding leaf peeping, relax into the season, and just plain get out and enjoy the fresh, fall air.
Start planning your fall getaway now, because while the seasons barely chance in Los Angeles, if you miss these, you'll have to wait until next year.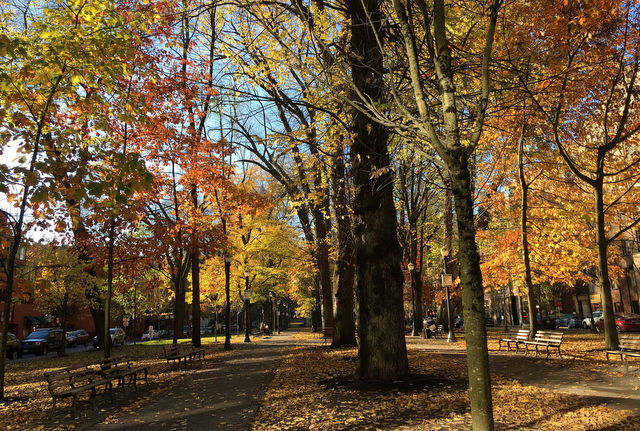 Getting there: Hop on one of the daily nonstop flights from LAX.
Travel time: Two hours, 10 minutes
Popular among the L.A. crowd thanks to its own hipster crowd, farm-to-table food movement, and stylish granola vibes, Portland is a fantastic fall getaway. It's close for Southern Californians, the weather is cool (you might actually use your one coat here), and there's some gorgeous leaf peeping to be had. Killer spots to check out include the Portland Japanese Garden for its deep red maple trees, Cathedral Park's fiery foliage against the classic gothic spires of St. John's Bridge, and the Hoyt Arboretum, which is home to the most expansive varieties of trees and shrubs in the country.
Hotel Pick:
Getting there: Jump in the car and head north on the 101.
Travel time: One hour, 45 minutes
Practically synonymous with rest and relaxation, California's valley-positioned Ojai is home to stunning views of the Topatopa Mountains, art galleries, spas, and holistic wellness practices. In addition to your expected reds, yellows, and oranges, you can also find pinks and purples in both the sunsets and lavender fields during the fall season here. You can also visit pumpkin patches, get lost in a corn maze, or take a (seriously scary) haunted hayride at Boccali Ranch, making it a family-friendly spot to boot — except for maybe the hayride, depending on the age range of your tots.
Hotel Pick:
Getting there: Grab one of the daily nonstop flights to Santa Rosa and then take 128E.
Travel time: 90 minutes by plane, followed by 50 minutes in the car
For Chardonnay as crisp as the fall air, head north to Napa Valley where you'll sip fine California varietals against the background of some stunning fall foliage. Fall here appropriate falls during Napa's harvest time for the vineyards (August through October) and guests to the region can enjoy the scent of truckloads of freshly-harvested grapes rumbling down the road. Things book up far in advance, so have your reservations in place by the start of summer. (We know, a little late to be telling you now, but it's worth calling for cancellations just in case.) For the best views, take a ride up the aerial tram by Sterling Vineyards.
Hotel Pick:
Getting there: Hop on one of the daily nonstop flights to Vancouver International Airport.
Travel time: Two hours, 45 minutes
Vancouver's prime northern position makes for perfect views of fall foliage, but there's also a ton of fun fall activities for you (and the fam) to get into during a short getaway. Aside from visiting the city's top year-round attractions, like the Vancouver Art Museum, take a stab at fall-inspired goodies like a ride on the ghost train, Fright Night at the Pacific National Museum amusement park, and a wander through a local farm's pumpkin patch, hot cider in hand.
Hotel Pick: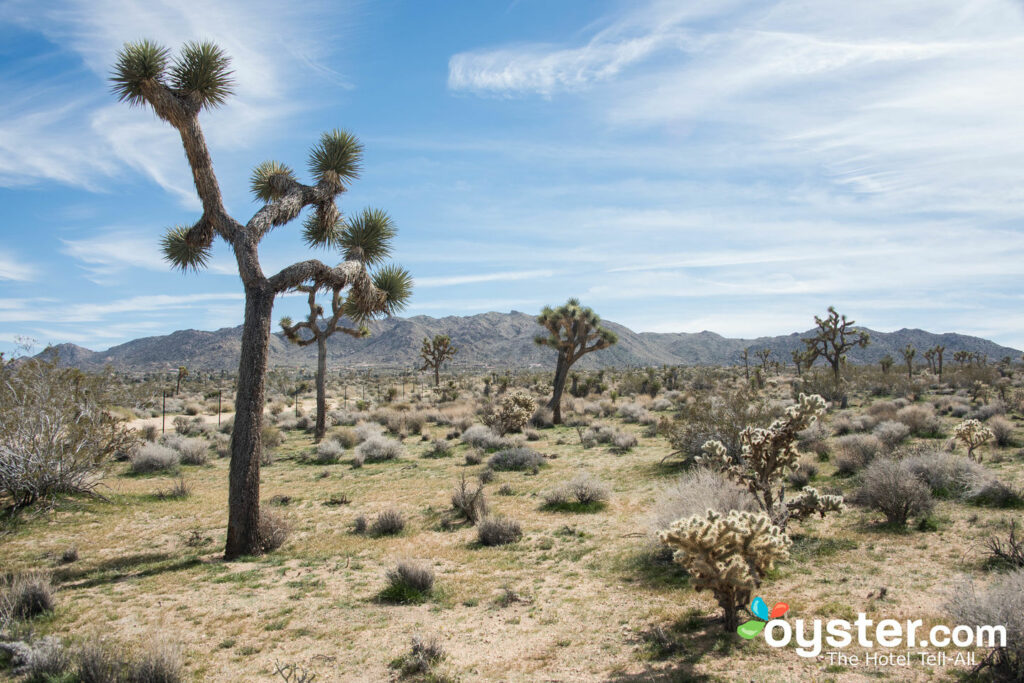 Getting there: Jump in the car and take the 10 East.
Travel time: Two hours, 15 minutes
Joshua Tree National Park is definitely a spring and summertime favorite that shouldn't be neglected during the fall. Sure the temperatures drop significantly (especially in the night), but that's why we love it. Any excuse to pull out a stylish scarf while gazing at a sparkling canopy of stars overhead and we are there. Throw in some red wine and Joshua Tree's famous desert landscape, and it becomes a true fall getaway, void of the heat and pressure of summer season.
Hotel Pick:
Getting there: Board the only nonstop flight from LAX.
Travel time: Two hours
Aspen may seem far, but it really just takes a quick flight from Los Angeles to get to its great outdoors for lungfuls of fresh air, views of the Rocky Mountains, and cool weather hikes. Though evening temps are already bottoming out in the 30s throughout September and October, it's not quite cold enough for snow (or to hit the slopes), making fall a great time to discover some of the other outdoor adventures that Colorado has to offer. Fall hikes are popular with trails that lead to superb fall foliage vistas and local wildlife sightings. You can also get into the Halloween spirit by learning about the city's ghoulish past on a walking ghost tour, check out national music acts at Belly Up, or warm up with some hot yoga.
Hotel Pick:
Related Stories: