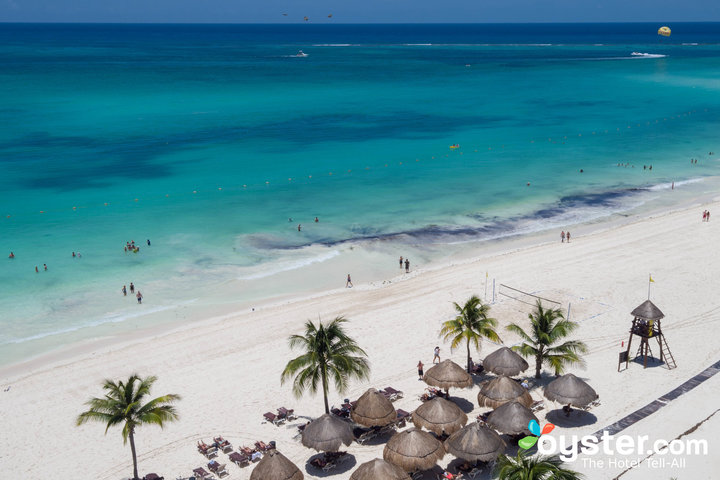 The words "all-inclusive vacation" are rightly meant to conjure up images of stress-free days spent lounging on a white, sandy beach with a tropical drink in hand, worrying only about which gourmet restaurant you'll choose for dinner, after a few more drinks and maybe a massage -- all with no bill to contend with. And though that kind of vacation is definitely available with some planning, travel experts know that even the most luxurious all-inclusive resorts can come with hidden charges and road blocks to relaxation. At Oyster, we love all-inclusive resorts and they truly do provide amazing value for travelers who want to eat, drink, swim, play, and relax at some of the most beautiful properties in the most beautiful countries in the world. We believe that travel knowledge is power, and travelers who know what to expect before booking a trip are often more satisfied with their vacation overall. The key is to know before you go. Read on for some cold, hard truths about all-inclusive resorts, and then book one anyway (when it's safe to travel).  
1. You Still Have to Tip
Tipping policies vary by resort. Some properties include tips in the room rates, other resorts suggest that guests tip for exemplary service only, and yet others add a 10 percent service charge to the final bill. Across the board, tipping is confusing and generates stress. The cold truth? You should always tip staff. A few extra dollars goes along way for better service (and isn't two extra dollars worth not having to stand at the bar?). Karmically, many resort staff members live way below the poverty line. Housekeepers, bell staff, valet drivers, and servers work long hours for low pay. Tip them.
Related: 8 Pro Tips for Tipping Around The World
2. Wristbands Don't Match Your Outfit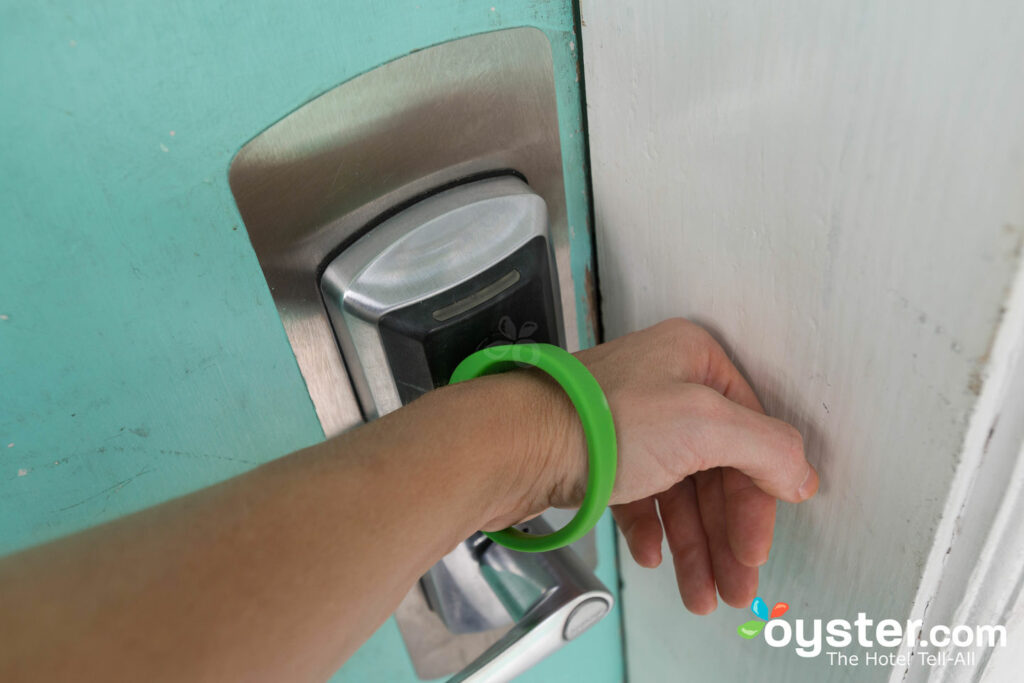 There you are, standing at the reception desk, welcome drink in hand, eyeing the swimming pool, and getting ready to ease into vacation mode. Just one more thing before you get your room key. The front desk agent wants to strap a paper or electronic wristband around your wrist. Wristbands are uncomfortable at worst and ugly at best, but all-inclusive resorts rely on this old-fashioned method of making sure that only resort guests are drinking for free and borrowing snorkel equipment. Color-coded bands even classify privileged guests who paid more for special access to exclusive restaurants, pools, and lounges. Some resorts will charge you for losing or damaging the wristband, so don't attempt to take it off before sleeping, and make sure it's secure before diving into the ocean. At least the unsightly wrist tan line will help you remember your vacation for weeks to come.
3. Swim-Up Bars Close Early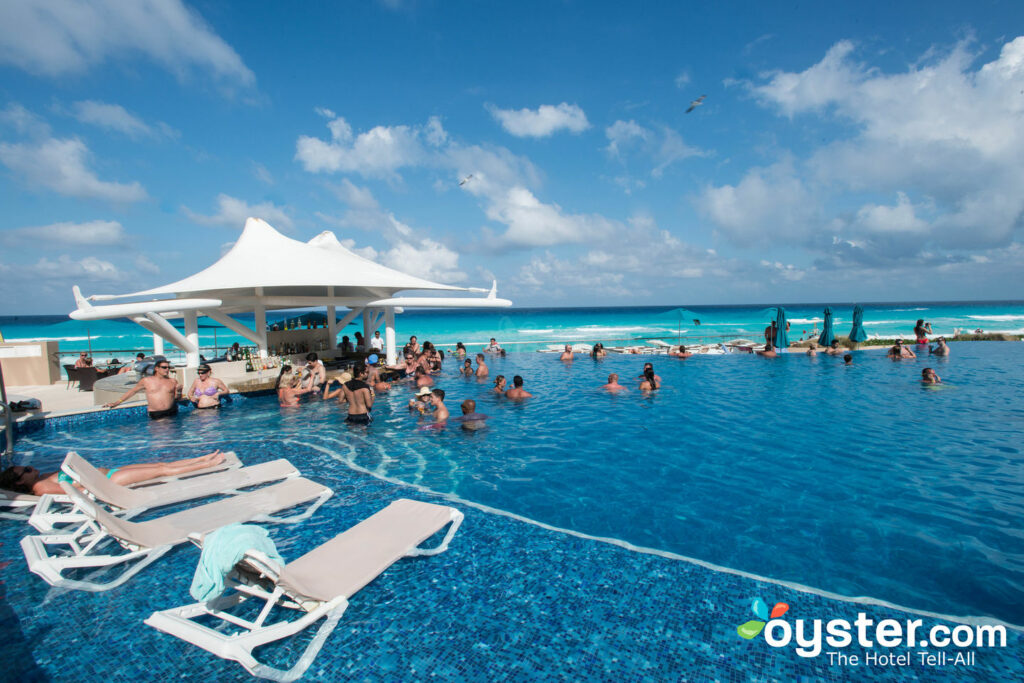 Sipping a free piña colada and watching the sun sink into the ocean from the infinity edge swim-up bar is high on most vacationers' wish lists. And that exact image is often used as a marketing ploy for resort's websites and brochures. The truth? Many swim-up bars close at five, sharp. Or at least before the sun goes down, in most tropical countries. Property owners don't like the combination of intoxicated guests and dark swimming pools, so they shut off the alcohol supply well before any accidents can happen.
Related: Our 10 Fave Hotel Pool Swim-Up Bars
4. You Need to Make a Dinner Reservation
The food! Studying a a seemingly endless restaurant list is part of the appeal of booking an all-inclusive vacation. Unlimited free meals, snacks, and booze? Yes, please. But look closer at the fine print and you might find that the only included restaurant is the limited buffet option with a selection of hot and cold items that don't change during your weekly visit. Dress codes, reservation requirements, strange hours, and surcharges for premium alcohol and cuts of meat or seafood might be required to visit the resort's showier, better quality restaurants. And who wants to make a dinner reservation three days in advance on vacation? Sigh.
5. Visitors Cost Extra
Did you make a new friend during a day excursion off the property and want to invite them back to your room for dinner or a drink? Not so fast. As a safety precaution, non-registered guests are not allowed at many all-inclusive resorts. Resorts that do allow visitors often charge pricey day passes (sometimes for more than what a room would cost) to prevent outsiders from taking advantage of the free booze and food.
6. Lines Are Long and Competition is Fierce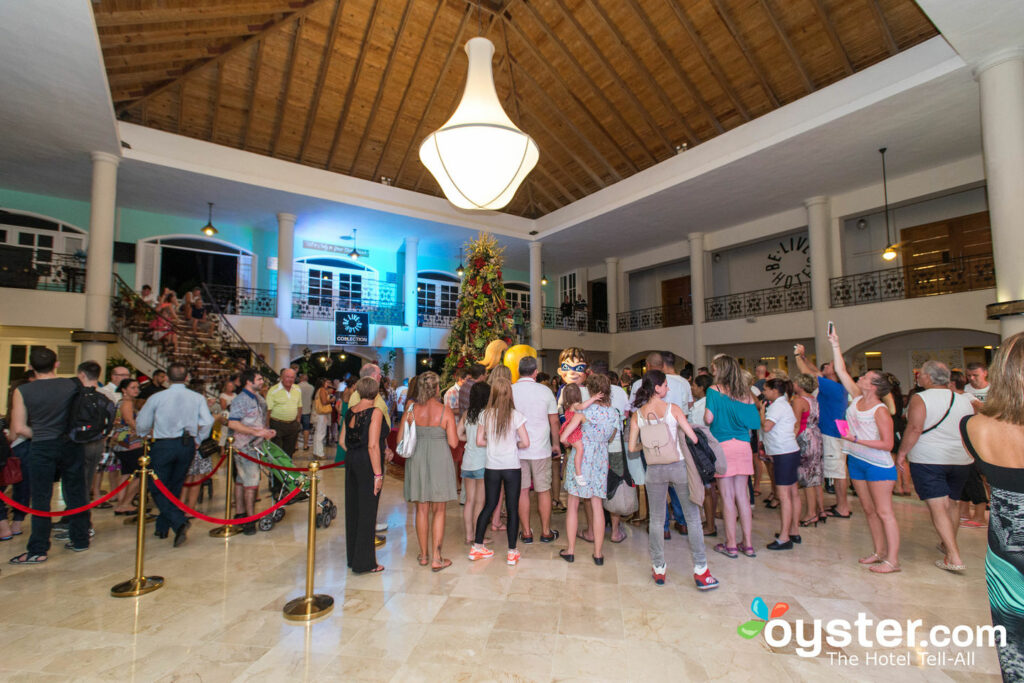 Remember that amazing deal you booked? Well, it attracted a whole lot of other travelers too — and every single one of them also wants a lounge chair, a cold beer, and the last slice of Key lime pie. And, they likely brought their kids. Resorts can be massive places that cater to thousands of (sometimes demanding) visitors. Even when everything is going smoothly, there will likely be unruly children, and long lines at reception and for restaurants. Hardcore guests are notorious for waking at the crack of dawn and placing personal items on pool loungers, ensuring they get a prime all-day spot before anyone else is even awake. Don't forget, "all-inclusive" sums up the whole experience, not just the good stuff.
Now, watch our video on the cold, hard truths about all-inclusive resorts.
https://www.youtube.com/watch?v=5IVjMYFgQrk
You'll Also Like:
All products are independently selected by our writers and editors. If you buy something through our links, Oyster may earn an affiliate commission.