Can you feel it? Summer's (hopefully slow) exit has begun; cool mornings have quietly started to usher in fall as the trees lining our New York City streets begin to ever-so-slightly loosen the grip on their leaves. We love clear booze, barbecue, beach weekends, and all the summer activities that come with warmth and sunshine, but is it okay if we admit that we're also kind of excited about fall? Last year, fall lasted a mere blink of an eye here in the city, and we had to travel north to peep the leaves' changing colors. Any New Yorker knows that, from apple picking and farm hayrides to the miles of bursting fall foliage and haunted houses, our state's fall game is on point. Luckily, for those of us with itchy travel feet, there are plenty of other easy getaways nearby that also do us some fall time justice.
Here are our picks for the six best fall getaways from NYC. (Don't worry, we included a couple New York state shoutouts in the list.)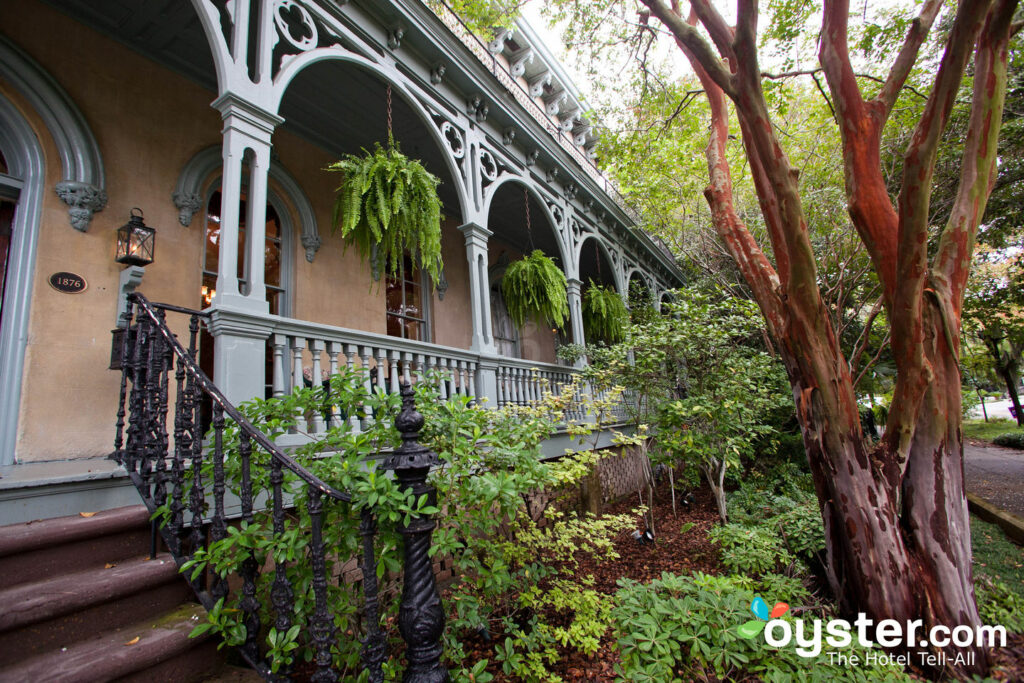 Getting here: Hop on one of many nonstop flights from LGA or JFK.
Travel time: Two and a half hours
The sleepy city of Savannah is well-known for wispy weeping willows, old Victorian homes, and some spooky supernatural spirits. Since it can get sweaty hot in the summer, this southern belle is best visited in the fall when temperatures are in the 60s and 70s and the humidity is pleasantly absent. Sure, springtime is also grand, but then you'll miss out on the fall festivals like Oktoberfest, Food and Wine Festival, and the Savannah Jazz Festival — not to mention the added spookiness of ghost tours in October.
Hotel Pick: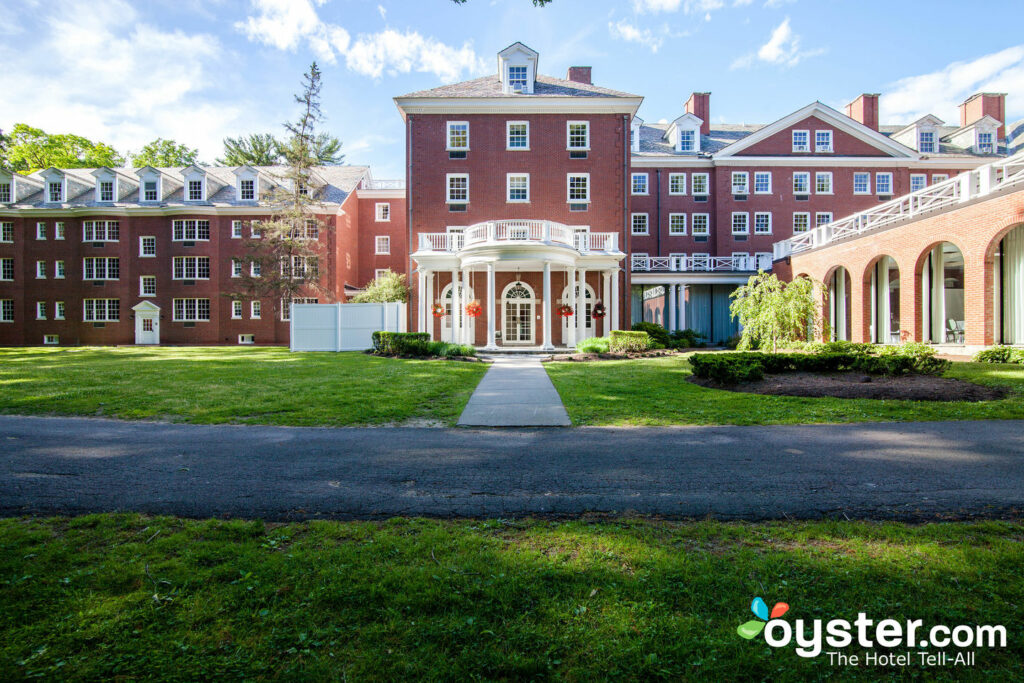 Getting here: Amtrak offers train service from Penn Station to Saratoga Springs Station.
Travel time: Three and a half hours
As the weather turns crisp, head up to Saratoga Springs to melt away in on of the Roosevelt Baths and Spa's many, many mineral spring baths. Housed in the historic Gideon Putnam hotel, this was the nation's first wellness spa — and it still holds its own as a top spa today. The naturally effervescent and slight sulfuric waters are pulled from the ground and heated to nearly 100 degrees; they've been used as a form of healing ailments from aches and pains to digestive issues for centuries. The area's gorgeous fall foliage also offers a natural form of chromotherapy.
Hotel Pick:
Getting here: Hop on one of many nonstop daily flights to Miami and then drive south to the Upper Keys.
Travel time: Three hours on the plane, plus a 90-minute drive
For those who aren't quite ready to say goodbye to summer, why not prolong it a bit by heading down south, way south. The Florida Keys will keep you sweating, in your bathing suit, and swimming in warm waters well through fall. While we love a good burst of fall foliage, we also find it hard to say no to spending the day buzzing around on a jetski, snorkeling with sea turtles, and slurping frozen fruity drinks. Besides, a stunning sunset has its own display of reds, oranges, and yellows. Islamorada is perfect for holding onto that the laid-back summer vibe, and is a convenient central location for reaching the rest of the Keys.
Hotel Pick:
Getting here: Book a nonstop flight from EWR or JFK.
Travel time: Two hours
Canada's maritime province is an absolutely beautiful spot to visit, especially during fall when the trees are on fire with fall foliage. Cool temperatures, few insects, and miles and miles of leaf peeping make it a must-do for outdoor enthusiasts. Grab your hiking boots, trail bikes, or even kayak to navigate these great outdoors. If you come before the end of October, be sure to set aside time for some whale watching — fall has higher chances of spotting calves.
Hotel Pick: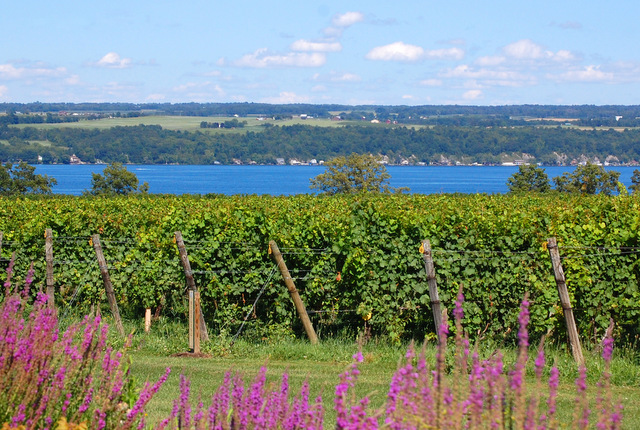 Getting here: Take a nonstop flight to Rochester and then drive up north.
Travel time: 75 minutes on the plane, plus an hour drive toward Geneva.
Getaways to Upstate New York's Finger Lakes region are sure to keep your whistle whet. You can spend your time twisting through over 100 wineries, breathing crisp air, and watching the trees come alive with bold, warm colors. There's also a growing host of artisanal cideries peppered throughout the marked wine route, including the Finger Lakes Cider House. Here, you can taste the hard work of five local cideries and eat meals created from ingredients straight off the Good Life Farm. Prefer to pick your food yourself? There are several orchards in the region where you can pluck over 20 varieties of apples straight off the trees.
Hotel Pick:
Getting there: Board a nonstop flight to Burlington and drive to Stowe.
Travel time: 75 minutes on the plane, plus an hour drive toward Stowe.
For some, fall is synonymous with Vermont. The state reigns supreme with trees ablaze with scarlet reds, ochre-laden yellows, and sunset oranges during fall. If leaf-peeping is a favorite pastime of yours, Vermont cannot be missed. It's also a fantastic spot to find family-friendly fall favorites like corn mazes, pumpkin patches, and time spent by the fire. In fact, you can even stay in the famous Trapp Family Lodge, which is still run by the von Trapp family featured in "The Sound of Music." If you are going to run into the hills singing, this is the place to do it.
Hotel Pick:
Related Stories:
All products are independently selected by our writers and editors. If you buy something through our links, Oyster may earn an affiliate commission.