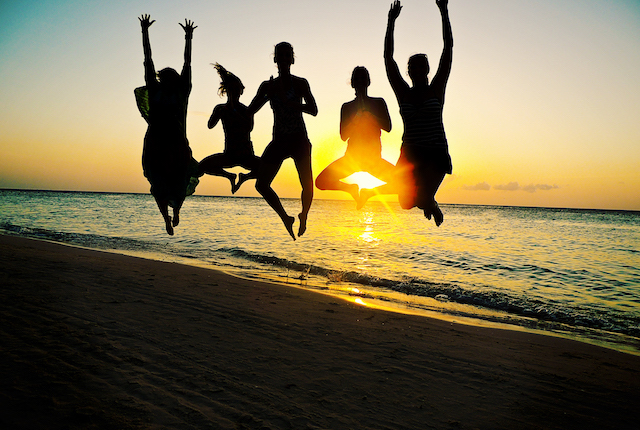 No offense to family vacations and romantic retreats with your significant other, both of which can be relaxing and fun, but there's nothing quite like hitting the road with your best gal pals. From top-notch shopping and relaxing spas to delicious brunch spots and cozy cocktail bars, there are plenty of destinations that serve up the ingredients for a perfect girls' getaway. But settling on a city can be tricky when your whole squad is spread around the U.S. So whether you're planning a bachelorette party or looking for an excuse to reconnect and reminisce, we rounded up some of the best destinations that are easy to get to from either coast. Rally the troops.
From nature and nightlife to affordable boutique hotels and luxury lodgings, Austin has everything. In the last few years, the city has also become a popular destination for bachelorette parties, which means there are plenty of venues and events that cater to groups of women. Hipsider Peddler, the party bike you'll see around town, combines a cycling class with a traveling bar. Those eager for vino can visit The Infinite Monkey Theorem's urban winery (and grab a four-pack of cans to take home) or head an hour outside the city for a tasting of Texas-made wine at Duchman Family Winery. Brunch, of course, is essential during any weekend with the ladies. Make a reservation at Emmer & Rye, where a pastry cart with buns, muffins, and more, rolls past tables. The best part? Flights to Austin from the East and West coasts range from three to four hours and are fairly inexpensive, especially if you opt for a brief connecting flight. But book early, as seats do fill up.
Our Austin Hotel Pick:
Chicago might be closer to the East Coast, but that doesn't mean it's tough to reach from the West Coast. O'Hare International Airport, the third busiest airport in the country, is constantly shuffling passengers from one coast to another, so finding a flight into the city is simple. Better yet, the airport is easily accessible by public transit, a major plus when traveling with a group of people that may arrive at different times.
The city is packed with cultural attractions like the Art Institute of Chicago, Lyric Opera of Chicago, and Joffrey Ballet as well as outdoor sites like Millennium Park. In any season, groups can visit City Winery or go to neighborhoods like Bucktown and River North, which are teeming with restaurants and bars. For non-stop laughs with the girls, head to The Second City, where several famous faces on "Saturday Night Live" got their start. To be part of the performance, check out interactive shows like the recently revived "Tony n' Tina's Wedding." And round out the whole experience with a hearty brunch at Ann Sather, which is famous for its decadent cinnamon rolls.
Our Chicago Hotel Pick: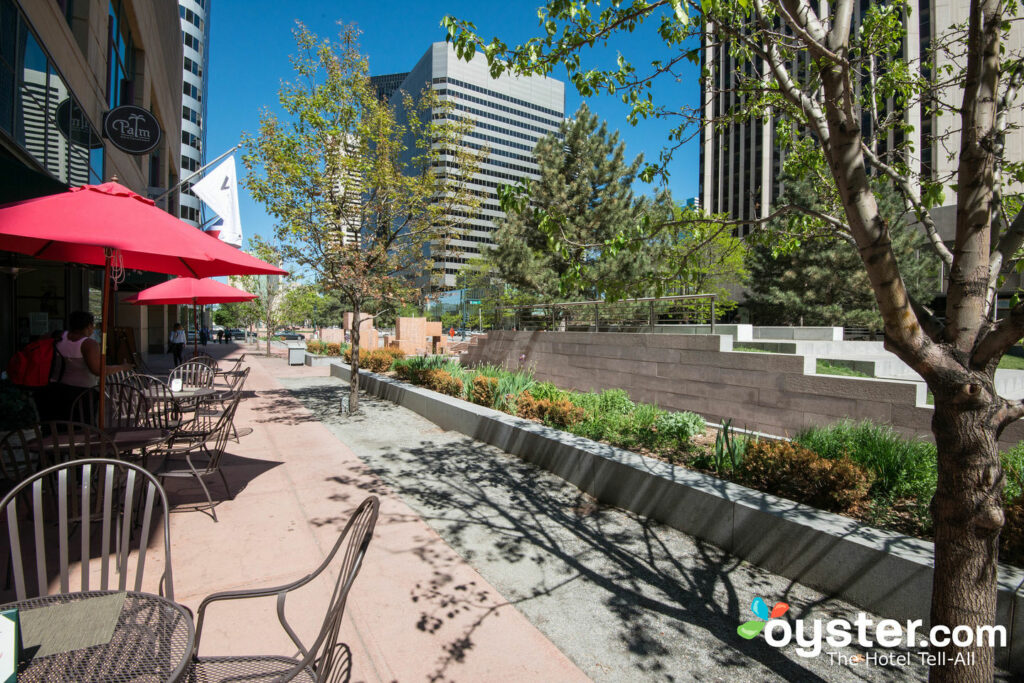 About a two-hour flight from Los Angeles and five hours from New York City, (the return to the Big Apple is about three-and-a-half hours due to fewer winds), trips to and from Denver are fairly equidistant from both coasts. Even better, they're affordable — flights from both sides of the country can be found under $150, depending on when you go.
Upon arrival, skiers and snowboarders can hit the slopes at Echo Mountain, a ski resort that's only 35 miles from the city. In Denver proper, folks can check out the local shops and restaurants at the 16th Street Mall, visit cultural attractions like the American Museum of Western Art, and discover the Golden Triangle Museum District, which is packed with galleries. Getting thirsty? Make your way to a brewery like the Great Divide Brewing Co. or Epic Brewing Co. History buffs will appreciate a visit to the Molly Brown House Museum, a Victorian mansion that was previously home to the famous Titanic survivor. Travelers can also explore LoDo (Lower Downtown District), which is home to local restaurants, bars, shops, and more. And of course, we can't leave out the the city's pot-friendly attractions. Denver has become popular for its legal dispensaries, which sell marijuana-infused candies and other edibles.
Our Denver Hotel Pick: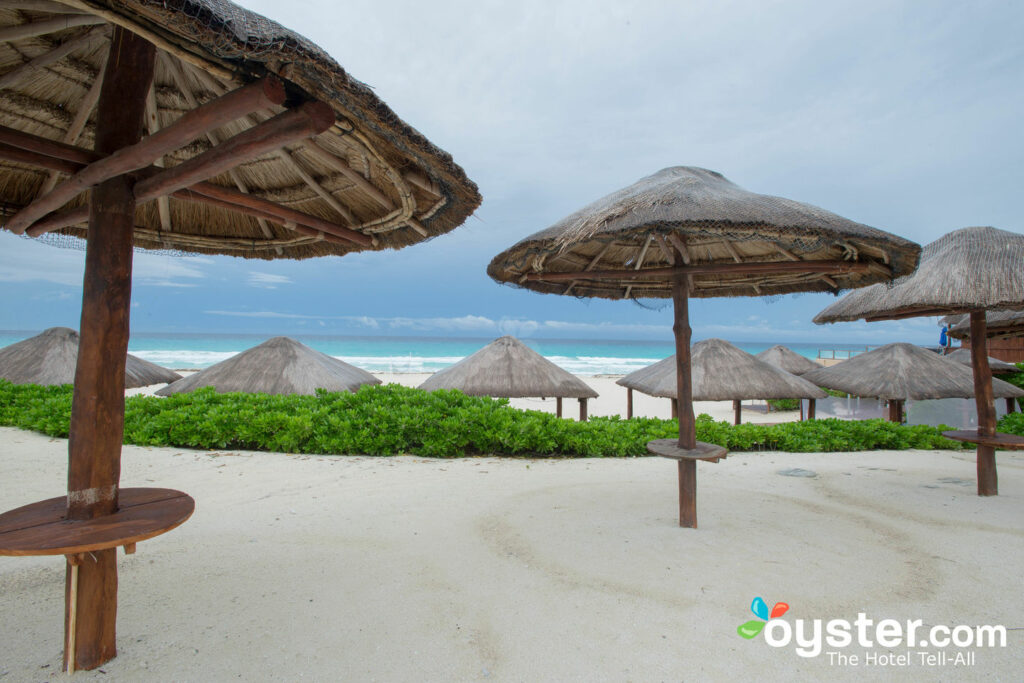 If your idea of a perfect girls trip is packed with R&R, consider Cancun. A little over four hours from both New York City and Los Angeles, the city is the ideal equidistant spot to meet. Flights around the holidays can be expensive, so opt for going early in the fall or winter, before spring break hits.
Another bonus of traveling to Cancun: no splitting the bill. Check into an all-inclusive resort and enjoy access to open bars, workout classes, live entertainment, and more. Fit four people into a double room or splurge on a suite. Bond while relaxing on lounge chairs by the pool, reserve a long table at the beachside buffet, and head to the disco after dark. Cancun also has plenty of other attractions that are ideal for groups, including parasailing and snorkeling. Folks can also take a day trip to the ancient Aztec ruins at Chichen Itza or to Isla de la Mujeres, which literally translates to Island of Women, to explore the pristine beaches and soak up the sun.
Our Cancun Hotel Pick: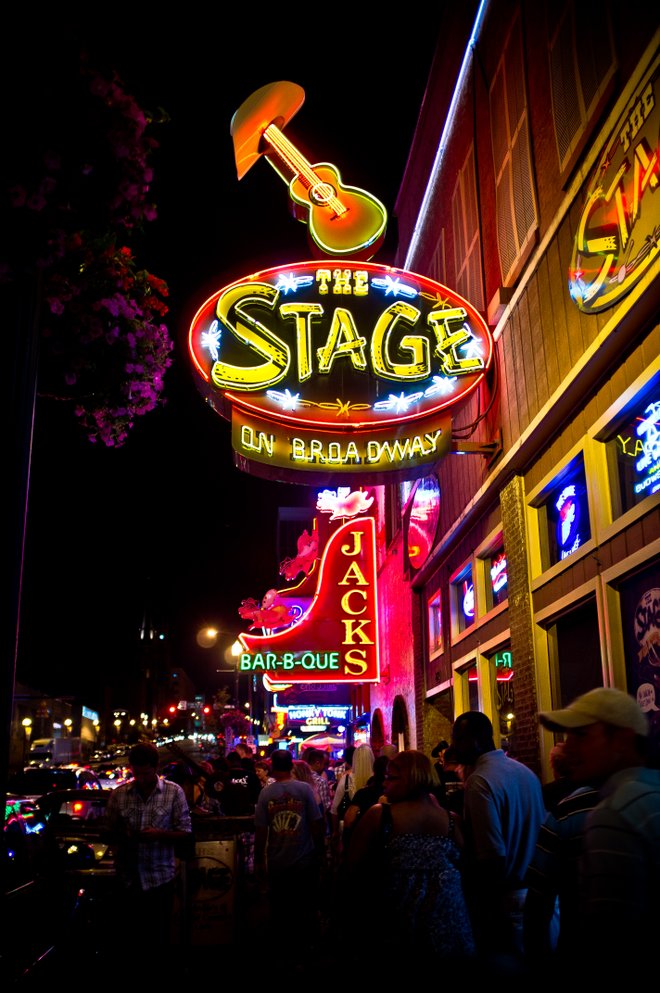 A little over two hours from New York City and four-and-a-half hours from Los Angeles, Nashville's central time zone makes the jet-lag a bit more manageable for West Coast travelers. Frequent flights also make the city easily accessible.
Once there, you'll want to eat some BBQ slathered in the regionally famous white sauce. Your squad should also take a trip to the Parthenon, a full-scale replica of the original site in Athens. Just don't forget your selfie stick. And although Dollywood is about a four-hour drive from Nashville, the gang can still pay homage to Dolly Parton and other beloved stars at the Country Music Hall of Fame. Tip: stop by the Taylor Swift Education Center here.
Our Nashville Hotel Pick: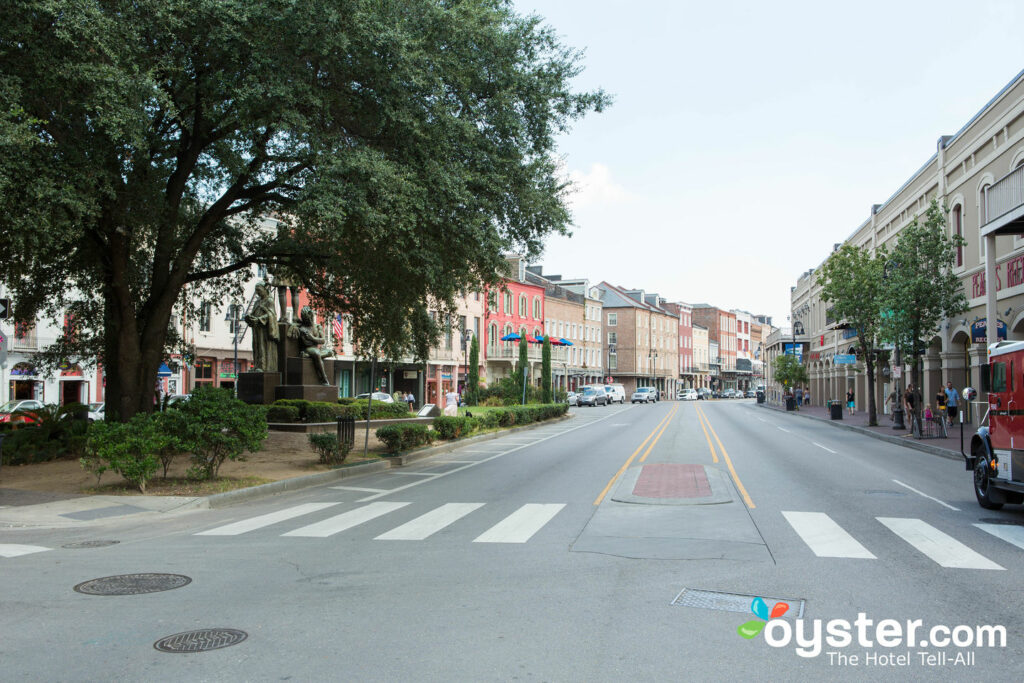 Just under four hours from Los Angeles and a little over three hours from New York City, New Orleans is a great meeting point for friends from both sides of the country.
Since Hurricane Katrina, the Big Easy has rebuilt itself (and is still rebuilding, if volunteering piques your interest during your ladies getaway). When in NOLA, visit the French Quarter — namely, Cafe du Monde for their world-famous beignets. The Creole Creamery, which is known for their unique ice cream flavors like lavender honey, will also satiate sweet tooths. Another highlight: book a ghost tour to learn about some of Louisiana's haunted roots. If relaxing is more your style, head to a luxurious hotel pool to spend the day with a cocktail in your hand and toes in the water. And if you're eager to bond with even more ladies on your trip, book a visit during the annual FestiGals, which brings women from around the country together for a fun and inspiring weekend.
Our New Orleans Hotel Pick:
Related Stories:
All products are independently selected by our writers and editors. If you buy something through our links, Oyster may earn an affiliate commission.