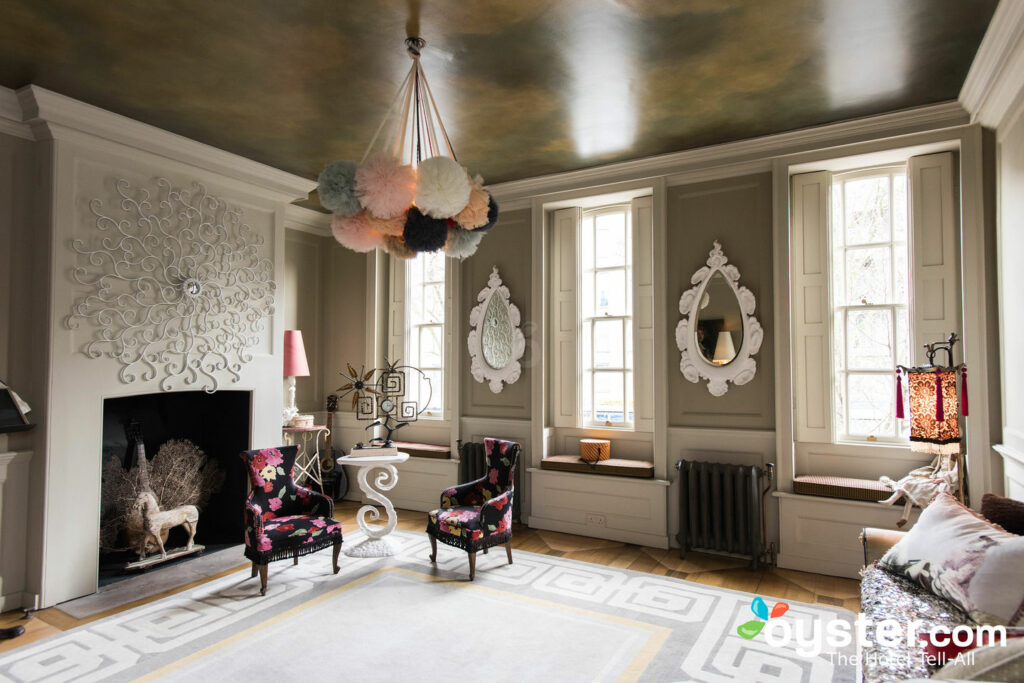 Whether you want the best hotel money can buy or a great stay at a more realistic price, we've got you covered for your next trip to London. Because here we've compiled the very best of the oldest, most beautiful, most charming, and most luxurious hotels in the city and their more affordable -- and we promise, still pretty awesome -- alternatives. No matter your style, here are six iconic, luxe stays in the city, and nearby properties with similar vibes that come with a lower price tag.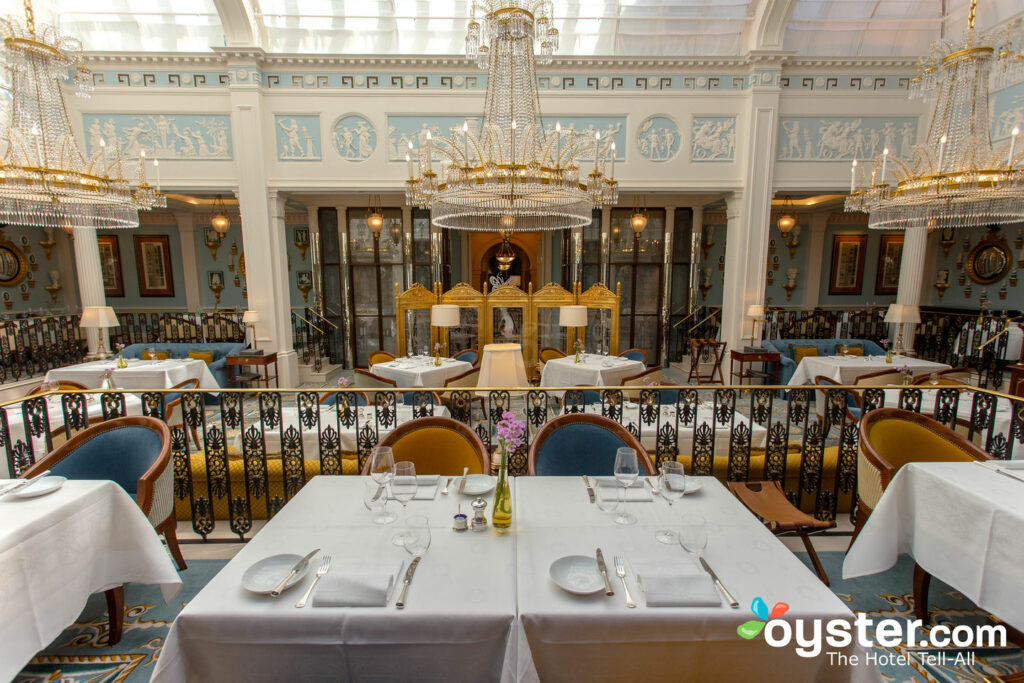 Located in Knightsbridge with Hyde Park on one side and Green Park (and Buckingham Palace) on the other, it's no surprise that the stately Lanesborough Hotel is one of London's most expensive and exclusive hotels. Rooms come with Sony tablets, 24-hour butler service, and an extensive in-house movie library…as well as marble bathrooms, naturally. Quintessentially London, here you'll find Harrods department store a short walk down the road and be able to witness a steady stream of Rolls Royce and Bentley vehicles dropping off and picking up outside. This is high-rollers central.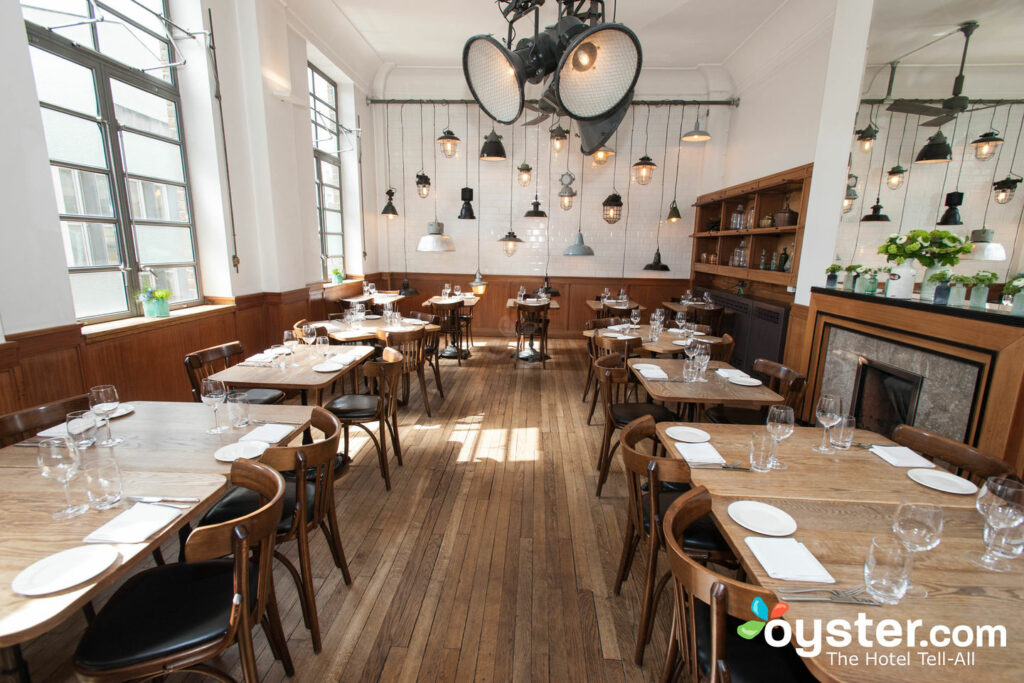 In a location that appeals with a different representation of London, Bethnal Green's Town Hall Hotel is a grand Edwardian-style building with contemporary style. In the heart of the old East End, it is surrounded by the coffee shops, artisanal breweries, thrift stores, and creative enterprises that make up a buzzing, young London. There's a lot of exploring to get through in this part of town so the luxurious bathrooms and soaking tubs will be welcome after all that pounding of the pavement.
When you're in London and looking for luxury with a foodie slant, why look beyond the place that claims it invented the most classic English culinary mealtime of all: the afternoon tea?! The luxurious Langham Hotel has a prestigious appeal without the pretension of some five-pearl properties, and its elegant interior is home to some exquisite period features. Make sure to indulge in the original Langham's afternoon tea — around an hour spent waggling your little finger as you drink tea and eat cucumber sandwiches without the crusts.
While afternoon tea is a heritage English tradition, London is a modern culinary capital. The Boundary Rooms & Suites hotel is located midway between the curry mecca of Brick Lane to the south and the Vietnamese "Pho Mile" to the north. As well as being within short walking distance to some of the best Vietnamese, Indian, and Pakistani food in London, the Boundary Rooms & Suites offers creatively designed rooms within what was once a Victorian warehouse. And if you don't want to leave for food then you can always try the rooftop bar and grill.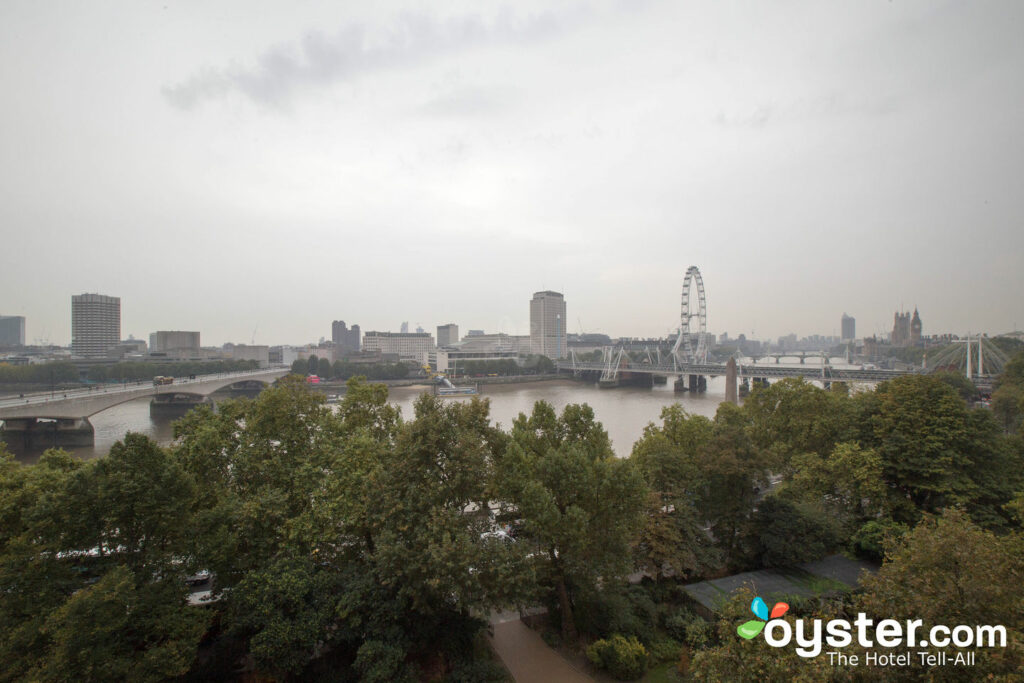 The Savoy is a renowned London hotel with a history of celebrity guests (Marilyn Monroe was a fan), a beautiful decor that combines Art Deco and classic Edwardian features, and guest rooms so sophisticated they come with their own optional butlers. Oh, and it also has the River Thames running right beside it. Not all rooms come with river views so book wisely, or face having to commiserate yourself with cocktails in the famous American Bar; on second thought, that doesn't sound so bad.
With nothing like the grand dame status of The Savoy, Mondrian London at Sea Containers plays to its strengths as a contemporary, sleek, design hotel that happens to have some stunning panoramic views of the River Thames to go with the package. Rooms are artsy and chic, and the restaurant and bars put you either on the river walkway or overlooking the water.
When a hotel proudly advertises that it has space for just three people — one double room and one single room — you know that it's hip. Thanks to the property's exclusivity, rooms at 40 Winks are super difficult to book, which just makes the hotel even cooler, right?! Located in Bethnal Green, the intricately decorated 18th-century townhouse is a whimsical, romantic place to stay — if you can ever get a room, that is!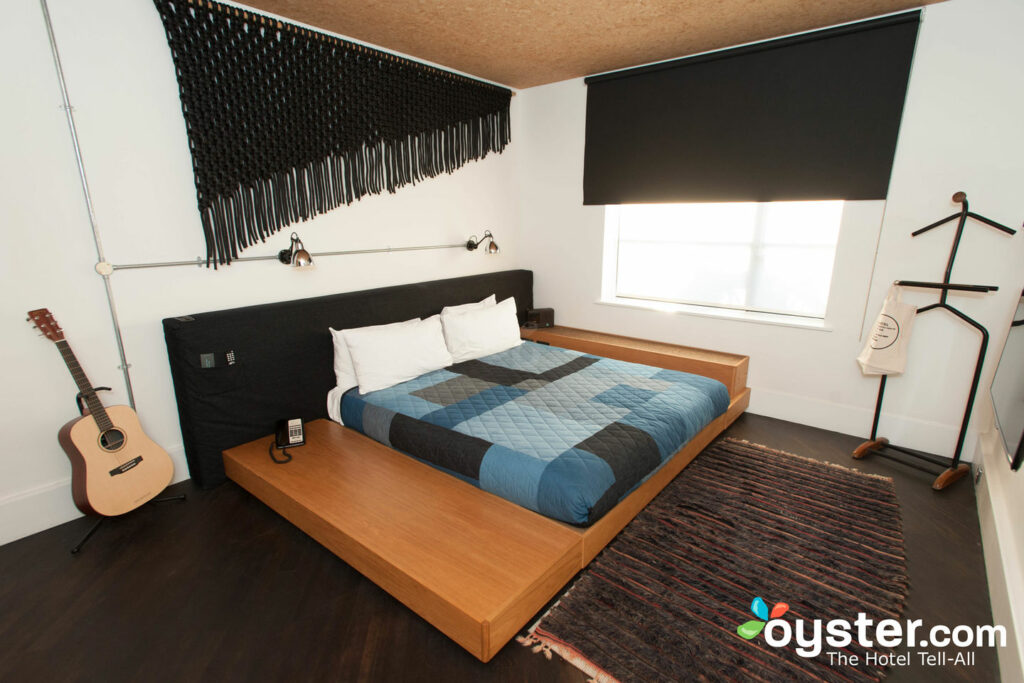 All around the world, Ace properties are the hipster's hotel and in London it's no different. While you'll need a room to sleep — they come with record players and vinyls, as well as instruments and radios — you'll probably spend most of your time outside of it in the buzzing bar or next-door restaurant, Hoi Polloi. It doesn't come with the price tag of its luxury alternative; instead, Ace Hotel London comes with more cool points than you'll know what to do with.
Famously opulent and extremely discreet, Blakes Hotel draws a star clientele to its home in South Kensington. Designed by actress-turned-designer Anouska Hempel, Blakes Hotel features grand, sumptuous decor, intricately detailed to satisfy high standards. As well as 24-hour room service, the hotel has a fitness center and offers Bang and Olufsen electronics in its stylish rooms.
Located in the vibrant neighborhood of Shoreditch, The Hoxton is a boutique venue that offers equally as much style and design as Blakes Hotel, just for a different type of crowd. Rooms each belong to one single category so you can expect comfort, quirky design, and sleek bathrooms whichever one you stay in. As well as free phone calls to UK numbers and select international numbers, each room gets a sack breakfast delivered every morning. The fast Wi-Fi and communal workspaces make it good for those who need to check into the office on occasion.
The hotel of choice for the English Royal Family, The Goring was the spot that the Duchess of Cambridge (aka Kate Middleton) chose to stay in the night before her wedding to Prince William. Not that you have to be royalty to stay at the classic English hotel; you just have to have access to a healthy bank balance. Rooms come with marble-lined bathrooms and the benefit of being within close proximity of Buckingham Palace.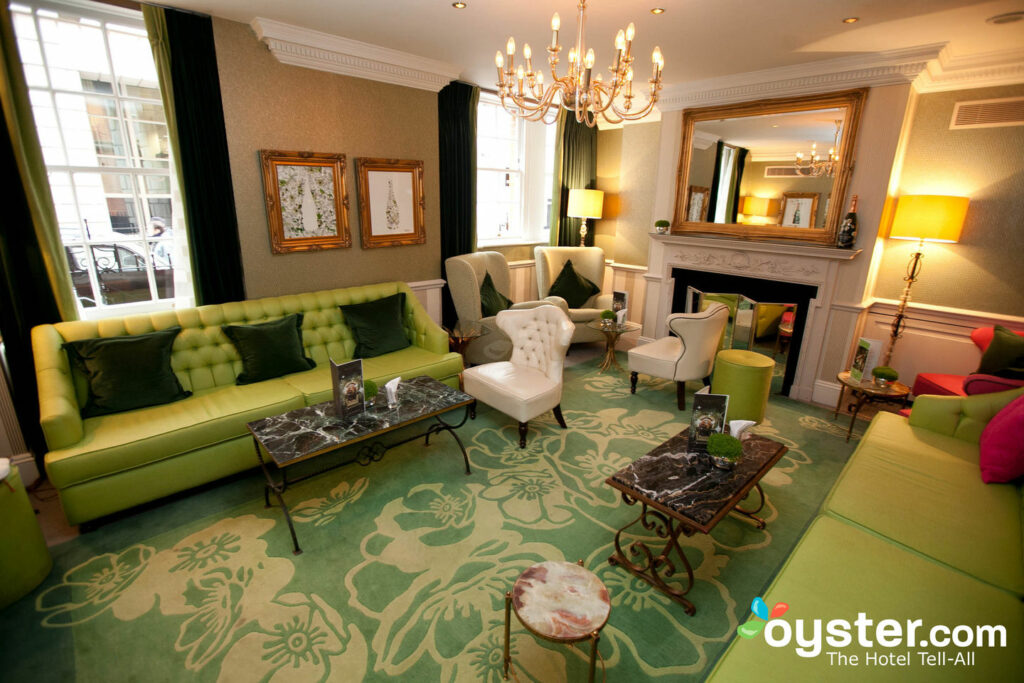 Dukes Hotel in Mayfair may be a cheaper alternative to The Goring but not by much; still, you'll save some cash when choosing this option. Home to a famously good martini, the hotel's Dukes Bar was said to have inspired regular guest Ian Fleming to include the instructions "shaken, not stirred" in his James Bond novels. Along with elegant guest rooms, Dukes Hotel provides a Cognac and Cigar garden for refined guests to enjoy postprandial smoke and liquor.
Related Links:
All products are independently selected by our writers and editors. If you buy something through our links, Oyster may earn an affiliate commission.