Whether you're a high roller after the best the city has to offer or looking to celebrate a special occasion in style, you can't beat the appeal of a super luxurious hotel in Paris. However, when super luxe is financially out of reach, that doesn't mean you have to scrap your plans -- there's almost always a comparable stay to be found further down the pricing scale. The fifth most visited tourist destination in the world this year, Paris is used to catering to all types of travelers -- and as hotel experts, so are we. Taking into account factors from location to style, here are six luxury Paris hotels and their cheaper alternatives.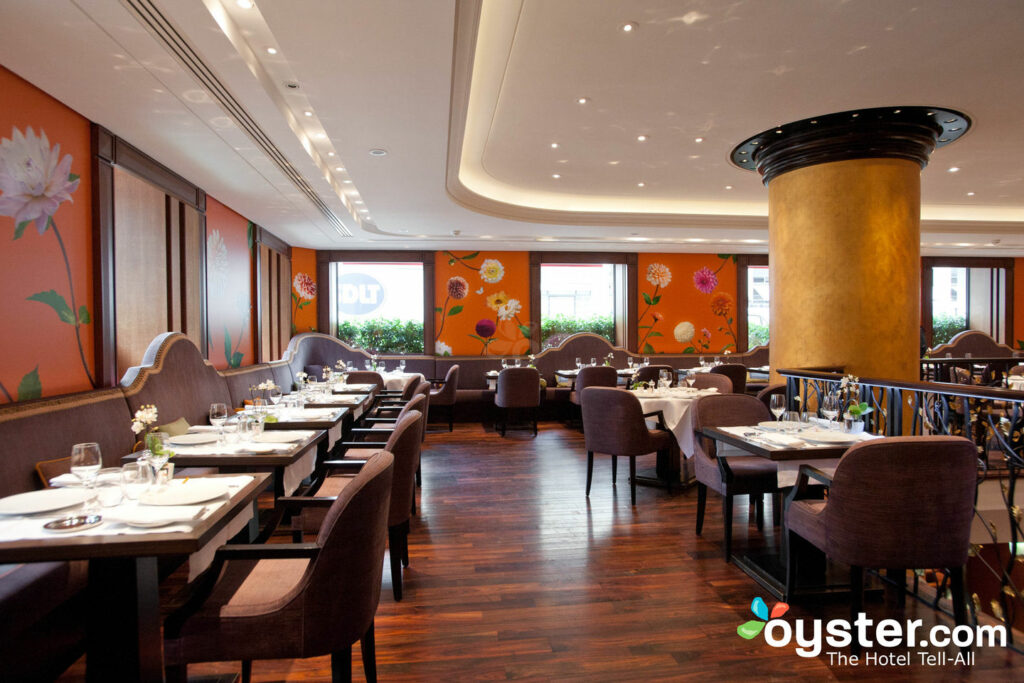 One of Paris' best rated luxury hotels, Le Bristol has hosted the likes of Mick Jagger, Princess Grace of Monaco, and Sophia Loren in its time — and continues to be the hotel of choice for the A-list. Opened during the Roaring Twenties, the hotel is sheer Parisian class. Prices are some of the highest in Paris but for top dollar you get sumptuous rooms, marble bathrooms, manicured grounds, and a rooftop sun lounge with views.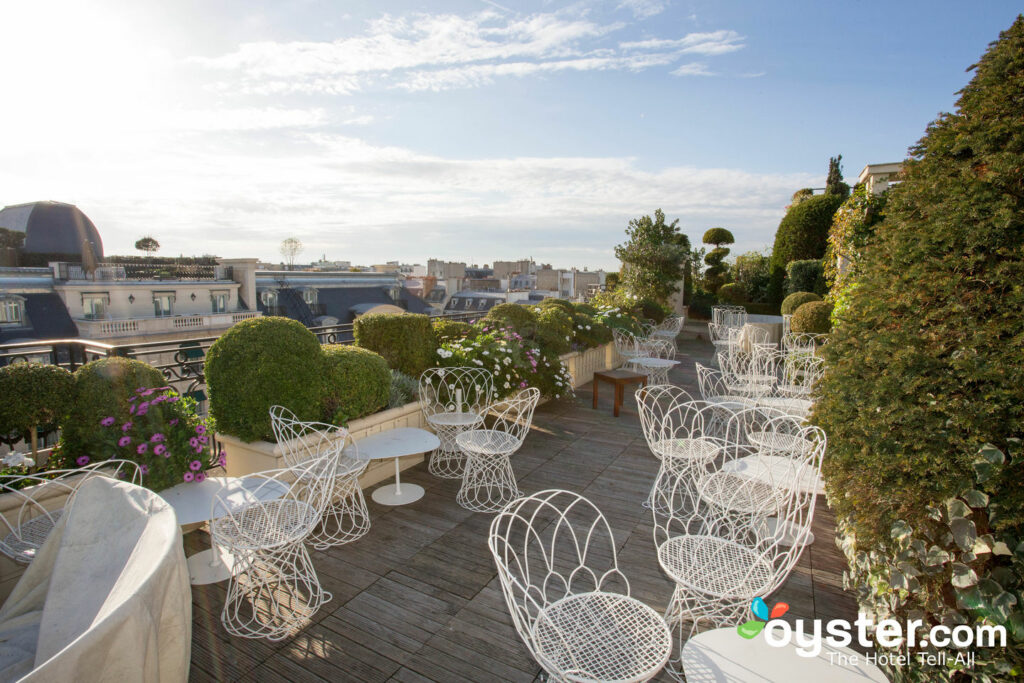 In many cities, the beautiful Hotel Raphael wouldn't be considered an alternative by any stretch — but this is Paris. Like Hotel Le Bristol, Hotel Raphael is a block from the Champs Elysees and boasts a similarly opulent, old-fashioned decor. A rooftop garden offers views of the Eiffel Tower, rooms are huge, and an English club-style bar provides plush surroundings for nightcaps. At around half the price of Hotel Le Bristol, it is still one of the city's swankiest hotels, which makes it the perfect alternative.
Favored by the Parisian and international elite, the century-old Hotel Plaza Athenee combines marble, chandeliers, antiques, and fresh flowers throughout its luxurious interiors. French Regency rooms offer a high-class stay and when it's time to eat, it's not at just any hotel restaurant. Alain Ducasse au Plaza Athenee is an exclusive three-Michelin-star, fine-dining experience.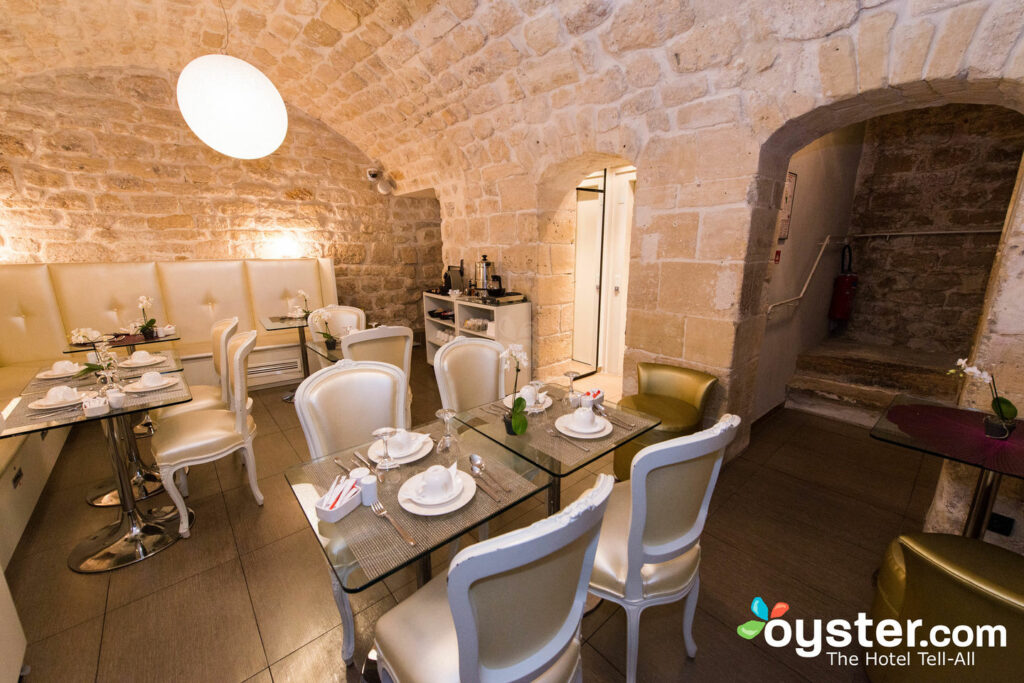 It may not have the legendary status of the Hotel Plaza Athenee or the skills of Alain Ducasse in its kitchen, but what Hotel Caron does have is a location in the heart of the trendy, foodie neighborhood of Le Marais, giving guests access to some of Paris' classic eateries. The three-pearl property is a smart, contemporary boutique hotel that puts gourmands within minutes of some of the finest falafels, macarons, and traditional brasseries in Paris. Trust us, we've sampled them all in Le Marais. Not only will you save on your stay here, but you'll also save on your meals since amazing, inexpensive street food is right out the door.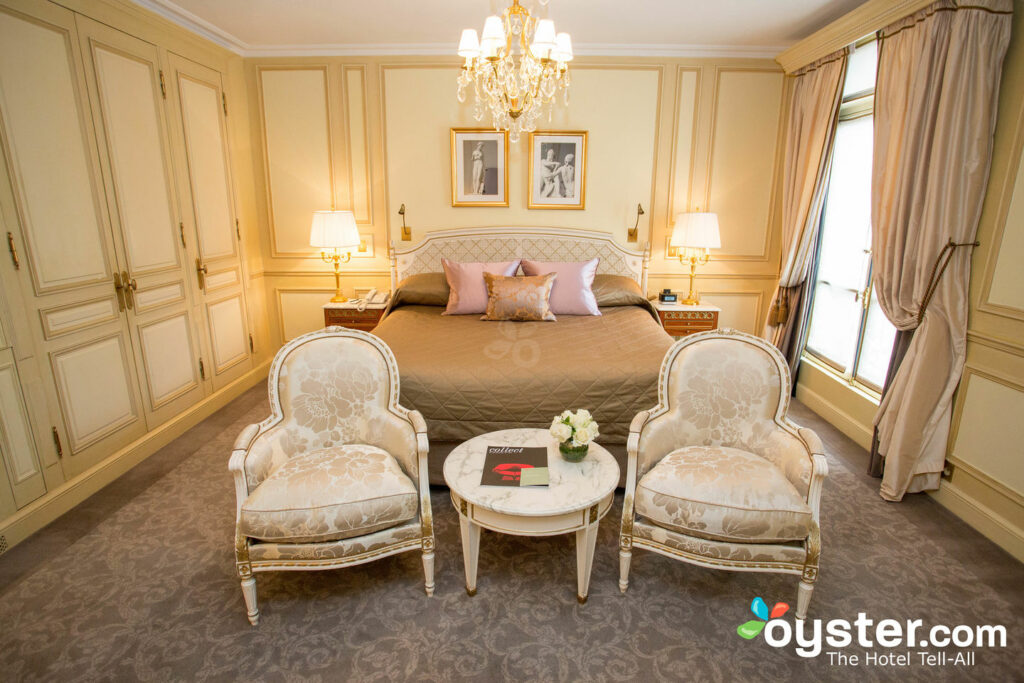 The lavish Louis XVI decor at Le Meurice has charmed dignitaries from all over the world for the past century. Rooms are decorated with fine designer fabrics, marble bathrooms, and modern amenities. The hotel's Bar 228 extends the luxury theme and makes for a glitzy place for cocktails (also open to non-guests). Well located opposite Jardin de Tivoli and a few minutes from the Louvre, Le Meurice is one of the most exclusive — not to mention expensive — hotels in Paris.
Just moments along the Rue de Rivoli from its more illustrious neighbor, Le Meurice, Hotel Brighton offers the same excellent location (close to the Louvre and surrounding luxury shops) without the huge price tag. Sure, it's not quite the regal palace that Le Meurice is, but its chic rooms and classic Parisian decor make it a great less expensive alternative that still offers a touch of luxury.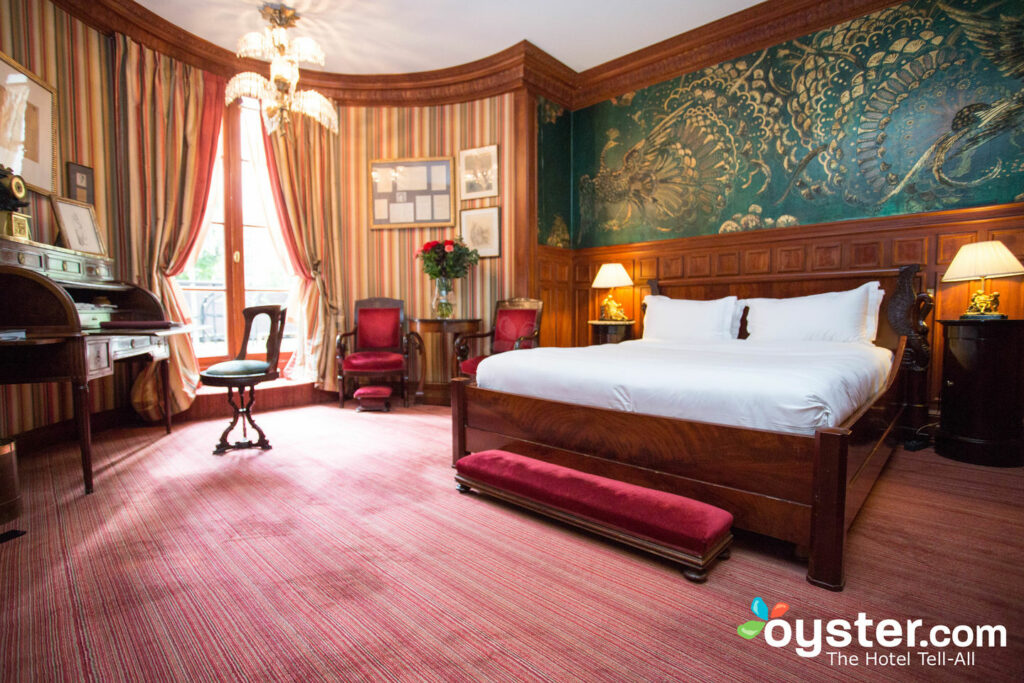 Classy, cool and achingly hip, L'Hotel is the super-luxe boutique hotel that Oscar Wilde once called home. Elaborate rooms are decorated in a range of unique styles and both an in-house hammam pool and steam room are free for guests to enjoy — massages are also offered in the spa. Cozy and artistic, the hotel's relatively small size keeps it exclusive.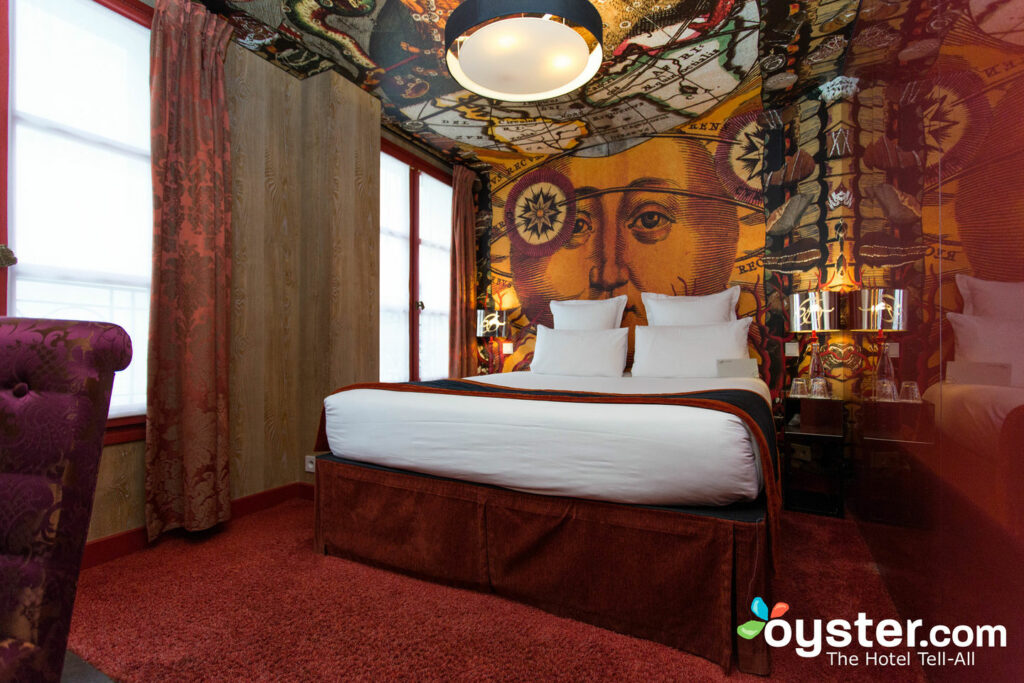 The Hotel le Bellechasse might not be quite cool enough to simply name itself "The Hotel" but with its artistic, contemporary guest rooms, cozy terrace, and close proximity to the trendy St. Germain neighborhood, it makes for a pretty fine alternative to L'Hotel — at half the price. Close to the Seine, the Musee D'Orsay, and other popular tourist sites, Hotel Le Bellechasse arguably beats L'Hotel in the boutique hotels' battle for location.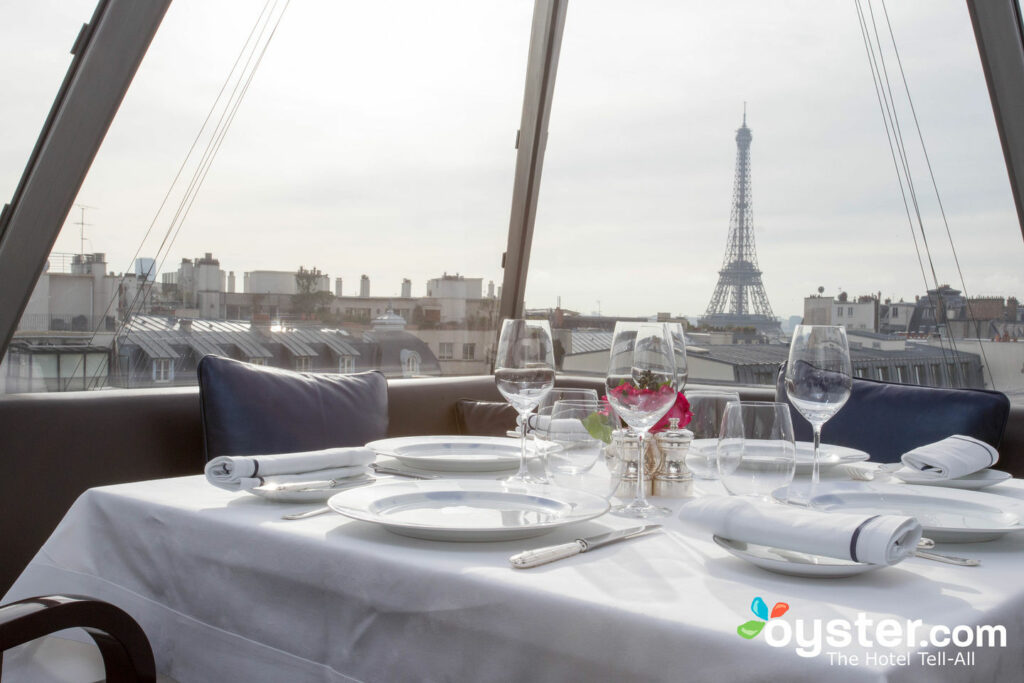 The 200-room Peninsula Paris is one of the city's top luxury hotels and rivaled only by a handful of competitors (Shangri-La Paris and Hotel Plaza Athenee among them). It reopened in 2014 after a four-year, multi-million dollar restoration, and the historic property offers guests opulent interiors and a high level of service made possible by the 600 staff members. The rooftop L'Oiseau Blanc restaurant is named after the biplane that vanished while attempting the first Paris to New York flight and features aviation-themed details such as cloud prints on plates, a restored aircraft engine, and a replica of the plane; the panoramic windows overlook Parisian rooftops and the Eiffel Tower.
The Peninsula may give you some of the city's most stunning Eiffel Tower views, but in a city like Paris where buildings don't tend to scrape the sky, there are plenty of alternatives where guests can spot the famous landmark peaking out from between the low buildings. Eiffel Rive Gauche is just one choice for views, and an affordable one at that. Tempting you with homely rooms with Eiffel Tower views, a great location near Les Invalides, and a chic interior, it also offers great perks like free wine and cheese in the evenings.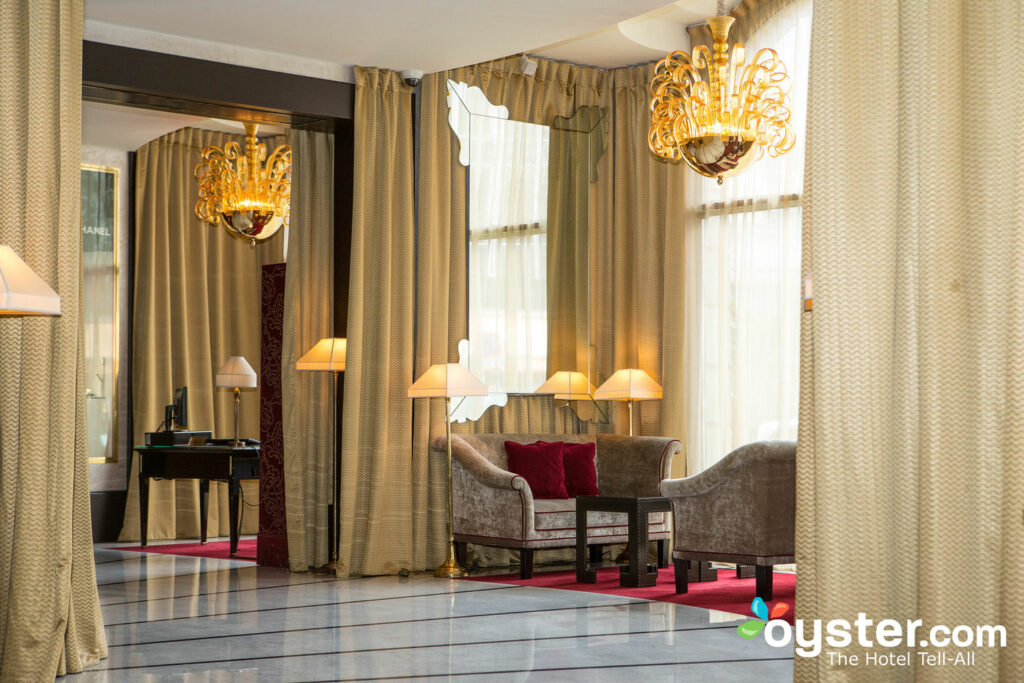 Hotel Fouquet's Barriere is one of the original boutique hotels — a trendsetter that has become a Parisian institution, attracting film stars and politicians to sample its exclusive luxury. In addition to its large, sophisticated rooms with views of the Champs Elysees, the Hotel Fouquet's Barriere has three late-night bars, the Michelin-starred Le Diane restaurant, and a beautiful indoor pool. Prices are quite high to experience this baroque boutique hotel, though.
In close vicinity to Fouquet's Barriere, The Bradford Elysees is the less exclusive, yet charming, high-end boutique alternative. Once a private residence, the hotel is decorated in quintessential Parisian style, with each room offering its own individual decor. Combining elegance and great value, the Bradford Elysees is a wonderful pick close to the Champs Elysees. Ask for a room on the sixth floor and you might even get a view of the Eiffel Tower.
Related Links:
All products are independently selected by our writers and editors. If you buy something through our links, Oyster may earn an affiliate commission.