Finland has a reputation for being a land of extremes. In fact, the country just released a symphony by Apocalyptica called "Symphony of Extremes," which was inspired, in part, by the country's severe environmental conditions and the resiliency of its people. Year-round, Finland experiences harsh temperatures, diminishing daylight hours, and precipitation -- lots of precipitation.
However, Finland natives don't let the cold get the better of them, and neither should tourists. In the winter, especially, there are more than a few compelling reasons to visit Finland, and in particular, its capital city of Helsinki. From city-wide celebrations to saunas with Baltic Sea views, we've got six reasons why winter is the best time of year to experience Helsinki.
1. Christmas Markets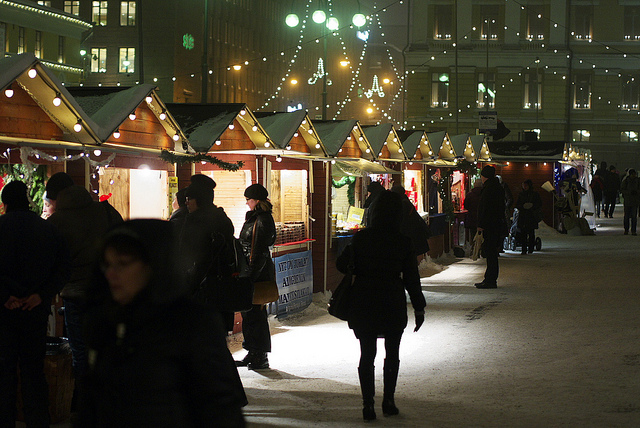 Helsinki's most popular winter market is located in historic Senate Square and features more than 100 stalls offering handmade gifts, local produce and prepared foods, and Christmas ornaments. Shoppers should also explore the Women's Christmas Fair, which showcases women-made products ranging from textiles to woodworks.
2. Shopping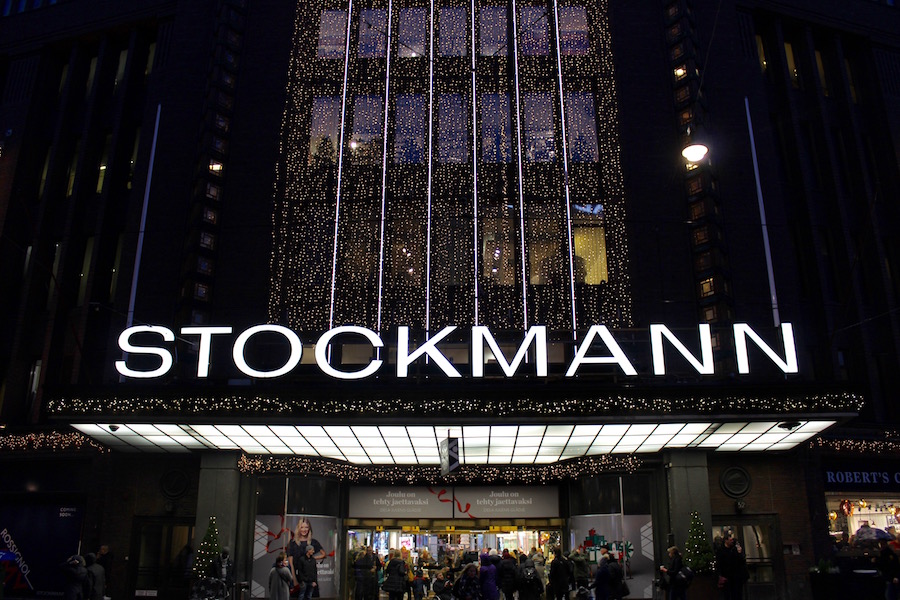 In addition to its holiday markets, Helsinki is home to dozens of design shops, boutiques, and department stores. Its most famous shopping destination, Stockmann, is a Helsinki landmark, and it gets decked out with lights, decorations, and a towering tree during the holiday season.
3. Saunas
Warming up in the sauna is a quintessentially Finnish pastime. Most Finns, even those who live in small one-bedroom apartments, have a sauna in their home. Tourists looking for a respite from the cold can take advantage of the sauna in their hotel (many hotels have on-property saunas), or enjoy an afternoon at one of the city's many public saunas, like Löyly.
4. Glögi
Aside from a sit in the sauna, another surefire way to keep warm is with a glass of mulled wine, or glögi as it's known in Finland. Glögi is served in most restaurants and cafés, and often times both alcoholic and non-alcoholic variations are available.
5. Traditional Finnish Food
Traditional Finnish food is famously warm, hearty, and perfect for a cold winter day. Some of the country's most popular dishes include sautéed reindeer, porridge, Karelian rice pastries, salmon soup, and sweet potato casserole. Foodies seeking a fresh take on some of these recipes can visit local restaurant Juuri, which has made a name for itself for modernizing classic Finnish foods.
6. Dog Sledding
Dog sledding with Siberian Huskies is a time-honored Finnish winter sport. Dog sledding experiences are offered in scenic Nuuksio National Park, which is a 45-minute drive from the Helsinki city center.
You'll Also Like:
All products are independently selected by our writers and editors. If you buy something through our links, Oyster may earn an affiliate commission.