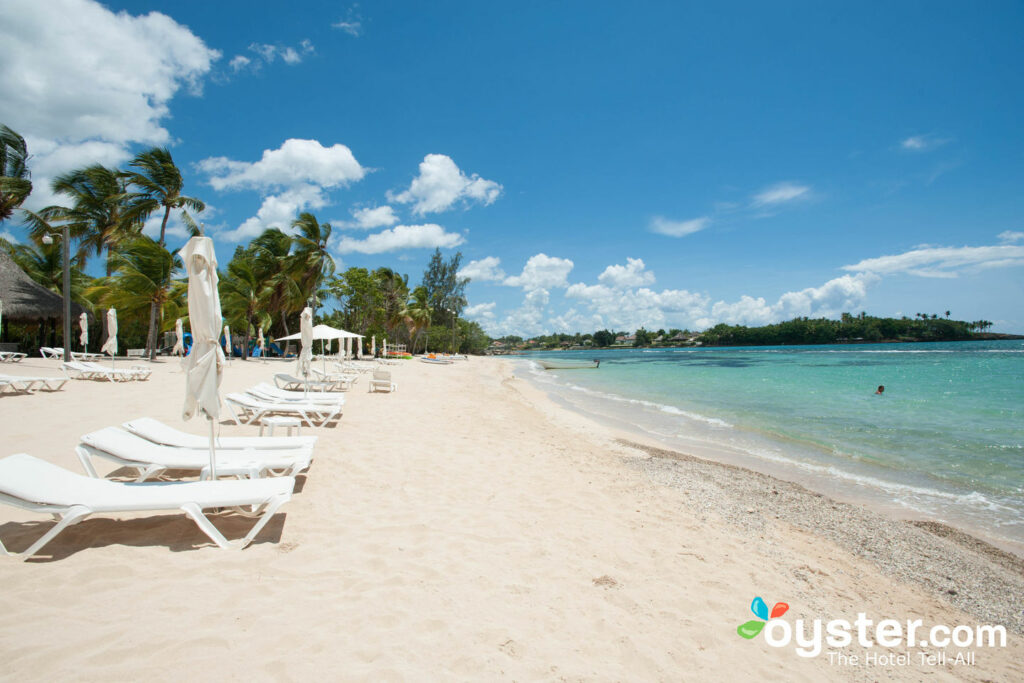 Let us start by saying we don't intend to throw shade at Punta Cana. With sunny weather, immaculate beaches, and affordable all-inclusive resorts, it's no surprise that it tops the list for many vacationers headed to the Caribbean. But with more than 18,000-square miles, the Dominican Republic, which also happens to be the second-largest country in the Caribbean, has much more up its sleeve. From places that offer plenty of historical and cultural attractions to those that house incredible natural wonders (think sky-high peaks and waterfalls, lush jungles, and underground caves), here are six other destinations in the DR that deserve a shout-out too.
If you're the type of vacationer who prefers their margarita with a slice of history, head to Santo Domingo, the Dominican Republic's capital. With colonial fortresses standing alongside modern buildings, the oldest city in the New World (and UNESCO World Heritage Site) exudes an old-meets-new vibe.
For a change of sun-and-sand scenery, head to Alcázar de Colón, the former digs of Christopher Columbus' son, Diego. Erected in the early 1500s, the two-level structure is still packed with Columbus family antiques and artifacts that offer a glimpse into the era. Continue the history lesson at Catedral de Santa María la Menor, the oldest church in the New World that features a mash-up of Gothic, Romanesque, and Baroque details, and Museo de las Casas Reales, where you'll find historical treasures like Taino artifacts (those were the folks Columbus encountered when he arrived in 1492), walls covered with maps of voyages, antique weaponry like samurai swords, medieval armor, period furniture, and more.
Los Tres Ojos, a limestone cave that houses three lakes, stalactite- and stalagmite-packed passages, and a plethora of fish, bats, and turtles are also waiting to be toured. Oh, and the city even throws in the New World's first paved street — Calle de Las Damas — lined with 15th-century architecture for good measure.
Where to Stay:
Away from the rah-rah atmosphere of spring breakers in Punta Cana, Samaná is a place where you can truly disconnect and relax. Well worth the hour-and-a-half drive from Santo Domingo, the 35-mile long peninsula brings spectacular sandy beaches, a hilly landscape, and top-notch whale watching from January to March to the table. Los Haitises National Park, which is brimming with Taino petroglyphs, a lush rainforest, and an abundance of bird species, and El Salto del Limón, a 130-foot waterfall that flows into a natural swimming pool, are other ways to explore the nature nearby. If you're looking for something a little more livelier, the seaside town of Las Terrenas — populated with restaurants, bars, and beaches — is not too far away.
Where to Stay:
We couldn't talk about La Romana without nodding to the 42-year-old Casa de Campo. The 7,000-acre luxury resort comes with world-renowned golf courses, a pristine beach, marina, the quaint town of Altos de Chavon, and a number of other on-site activities to that live up to the hype. But that's not all the city has to offer. Cueva de las Maravillas, an underground cavern that's more than 100,000 years old, lies two miles west. One look at the stalagmites, stalactites, and ancient Taino paintings and you'll come to terms with why it's often referred to as the "Cave of Wonders."
Where to Stay:
4. Barahona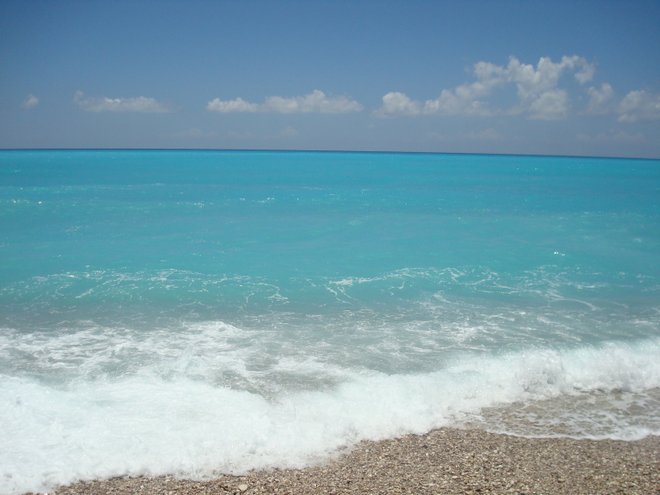 Located in the south, this city might just be one of the Dominican Republic's best-kept secrets. Active travelers will appreciate the plethora of adventures, including horseback riding, hiking through the national parks, and zip-lining through the rainforest. The turquoise beaches, which are mostly made up of pebbles (not sand), offer a stark contrast to the green landscape that surrounds the area. We recommend spending a day at Playa San Rafael, which features natural and artificial swimming holes. You can also take a quick day trip to Lago Enriquillo, the largest lake in the Caribbean. Located about 150 feet below sea level, the lake plays hostess with the mostest to crocodiles, flamingos, and iguanas.
Nestled away in the north, Puerto Plata give sun-seekers everything they're looking for sans the immense Punta Cana crowds. Cabarete, one of the region's small towns, is a surfer's (and wakeboarder's and windsurfer's) paradise. Don't leave without making a trip to the 27 Charcos at Damajagua River, which features 27 different waterfalls that tumble into swimming holes. Trek your way to the top, then take the plunge by sliding or swimming back down. Fortaleza de San Felipe, a historic Spanish fortress that protected the city from pirate attacks and was later used as a political prison, is also available for history buffs.
Where to Stay: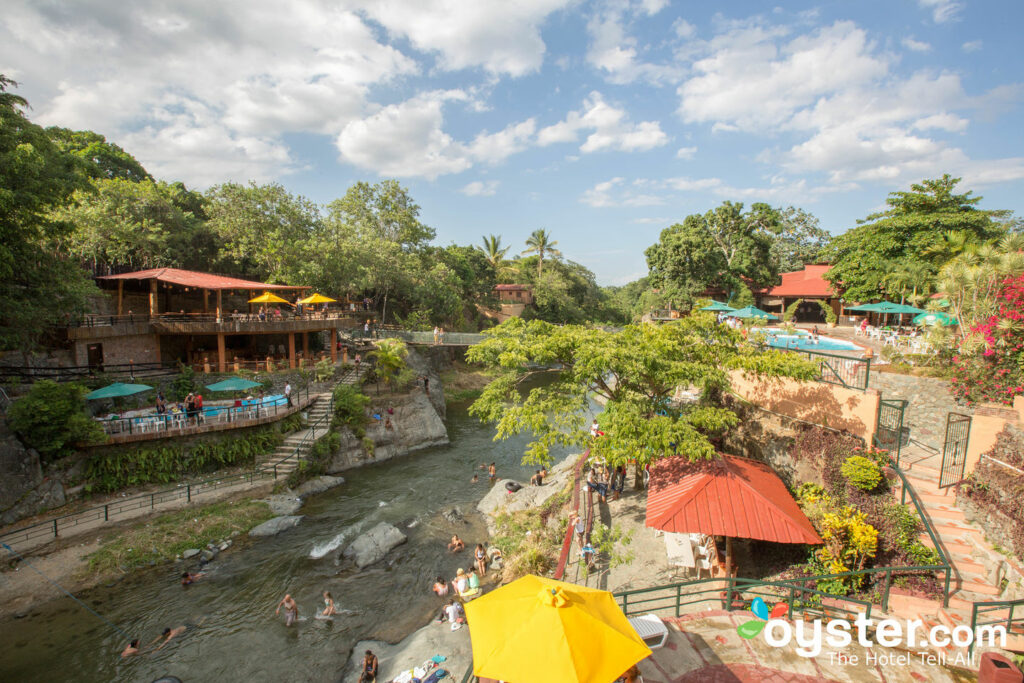 Nature's calling at this mountainous town. Here, hikers will have the opportunity to climb the tallest peak in the Caribbean, the 10,164-foot Pico Duarte. If that sounds a bit daunting, indulge in one of the other activities offered, including whitewater rafting on the Rio Yaque del Norte, canoeing, horseback riding, or paragliding. Whether you prefer to do your exploring by foot, atop a horse, or on a motorbike taxi, there's no shortage of natural nooks (impressive waterfalls, postcard-perfect pine forests, riverfront villages, and more) to cross off your bucket list.
Where to Stay:
WATCH: Jaw-Dropping Drone Footage of Punta Cana
https://www.youtube.com/watch?v=fk9Gn7ENCZg
Related Stories:
All products are independently selected by our writers and editors. If you buy something through our links, Oyster may earn an affiliate commission.