Many of us have dreamt of living in a castle...after all, it often comes with quite a few perks! Well, we're all about making dreams a reality here at Oyster.com, so we scoured Italy -- from the countryside to the cobblestoned city streets -- to find stunning castles you can actually stay in. These six historic hotels are all housed within former castles, and thus exude a regal vibe from the awe-inspiring facades to the antique-filled interiors.
For travelers who've ever fancied spending the night in a real castle, Castello Bevilacqua is definitely worth considering. This romantic, 14th-century castle-hotel has just seven Junior Suites, each individually styled with beautiful antique furnishings and museum-quality artwork. All come with flat-screen TVs and Wi-Fi, and many have whirlpool tubs in the bathrooms. The property also has a gourmet restaurant with medieval decor, and multiple grand event spaces for conferences and weddings. While the rooms are gorgeous, and the restaurant is excellent — not to mention atmospheric — be aware that reaching the upstairs rooms requires lots of stair-climbing, and some of the lower-level rooms are subject to the noise of creaky wooden floors.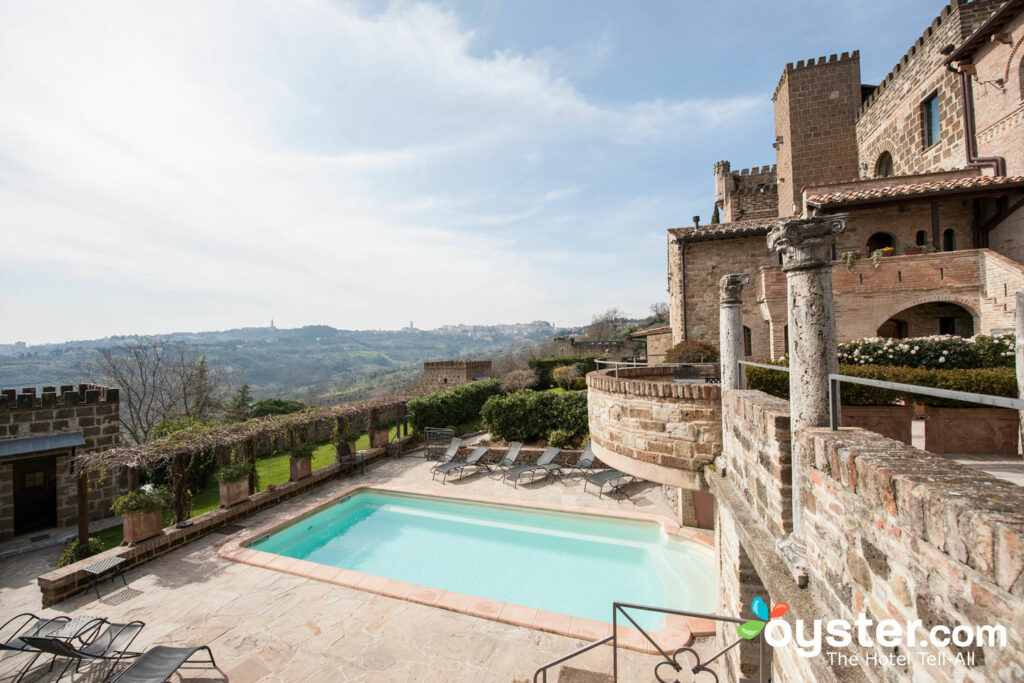 This 13th-century castle has an impressive degree of preserved medieval character, and offers a romantic and fun setting for a true getaway. Some rooms, as well as the terrace, grounds, and outdoor pool, offer spectacular views of the Umbrian countryside. The hotel is a popular destination with tourists seeking a couples' vacation. An on-site restaurant offers local fare, and has received mostly positive reviews from guests; there are a number of good restaurants nearby. There are plenty of places to sit within the castle walls, including a spectacular bar with stained glass windows, as well as many spots to stroll outside, including well-maintained gardens and a rooftop walkway that affords an unparalleled view of the rural setting.
Guests at the magnificent Castello di Petroia get a genuine piece of Umbrian history. The castle, dating back to the 11th century, was first restored in the 1980s and retains much of its medieval feel. Perched on a hill overlooking the lush Chiascio River Valley, the 800-acre estate includes footpaths, a seasonal pool, and a candlelit gourmet restaurant. The Castello's 13 rooms are charming and individually decorated. Though it is a popular spot for those seeking a rural retreat steeped in history and luxury, the Castello lacks a plethora of amenities and has a removed location.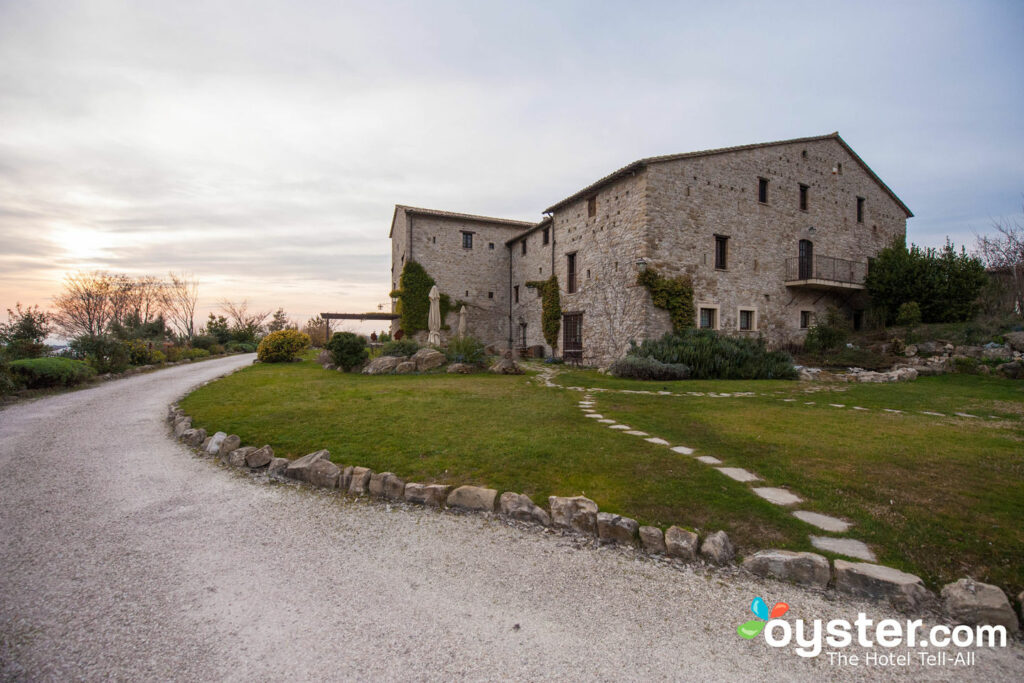 Set in the pastoral and scenic Umbrian countryside, the four-star, 23-room Castello di Petrata occupies a distinctive stone manor built in 1340. Although the Castello is about five miles from Assisi's historic center, it provides lovely rural tranquillity. The lush grounds include olive groves, a lake, orchards, a garden, and trails. Guests are treated to charming rooms, some with wood beams and exposed medieval stonework. The excellent array of amenities are topped by the spa, sauna, a large, outdoor freeform pool and spa tub with views of the valley and Assisi.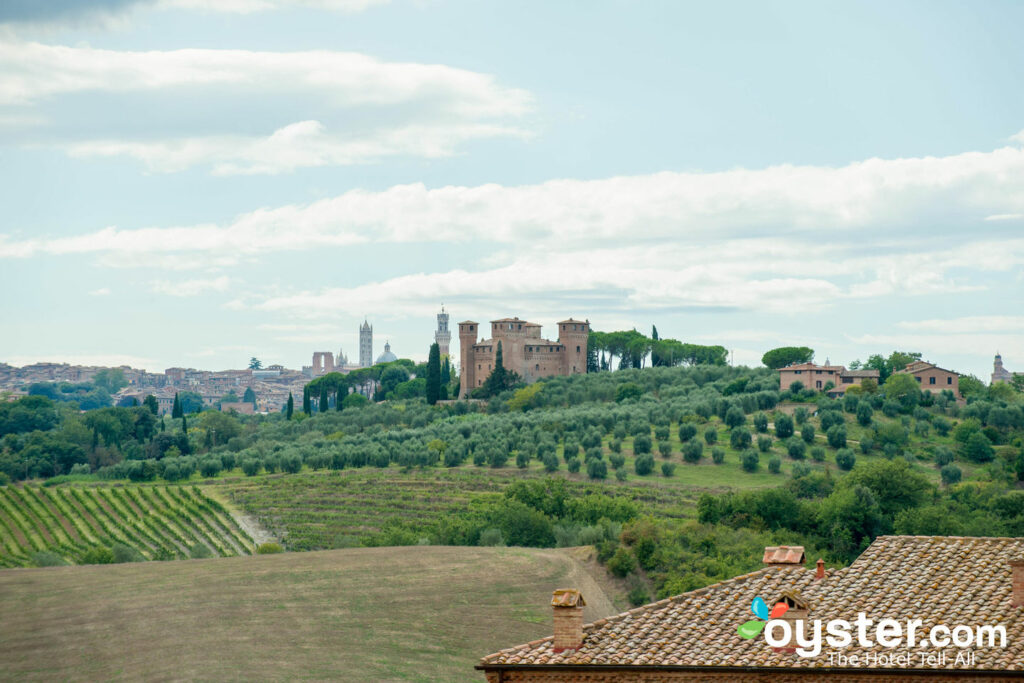 Staying in a castle is an undoubtedly romantic experience, and the Castello delle Quattro Torra is an affordable and familial alternative to many of the more opulent castle hotels found in the Italian countryside. A short drive from Siena, this family-run bed and breakfast has only three rooms, including an apartment and a two-story tower room, all of which can be rented by the night or — for a discount — by the week. There's little to do in the surrounding area, and guests really need a car, although those who love walking can hike to Siena in about 45 minutes.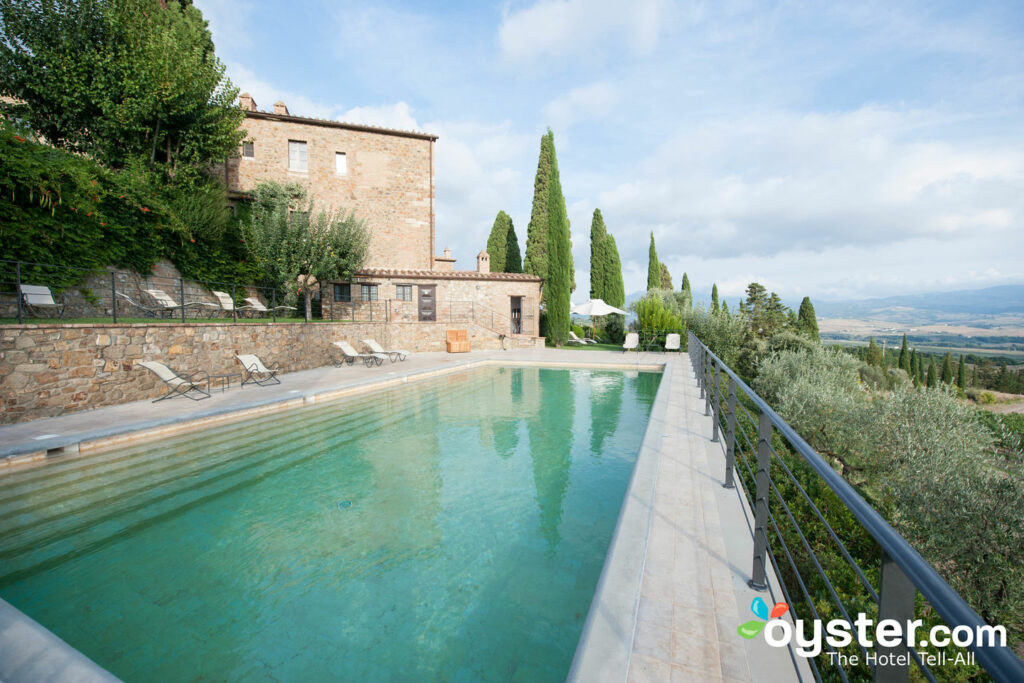 Castello Banfi Il Borgo is an 18th-century farmers village that was born around the medieval Banfi Castle. The village (in Italian "Il Borgo") has been restored and transformed into a luxury resort, and is part of a 7,100-acre property where high-quality red wines are produced. The hotel's 14 rooms and suites reflect this heritage, and each is named after one of the bottles produced by Banfi. Expect plenty of charming historical character throughout the property; picturesque stone buildings have wood beams, bricked archways, and terra-cotta tiles inside. The chic pool has stunning views of the vineyards, and there are also two restaurants, a wine shop, and a glass museum. Those looking to explore the region should note that destinations such as Siena and Montepulciano are nearly an hour away by car.
Now, watch our video on stunning European castles you can actually spend the night in.
https://www.youtube.com/watch?v=Ek_JFQMp4dk
All products are independently selected by our writers and editors. If you buy something through our links, Oyster may earn an affiliate commission.