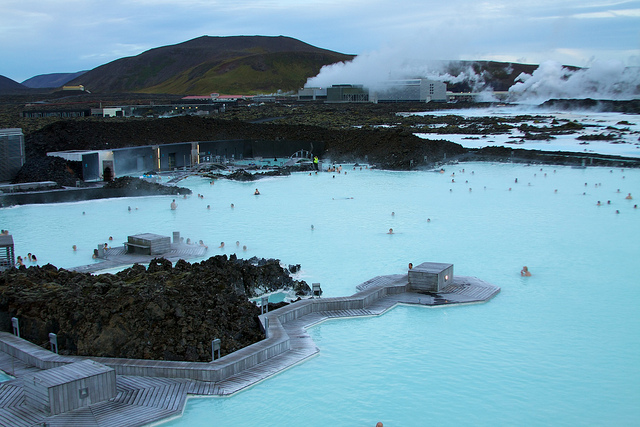 In the country of fire and frost, geothermal hot springs are
one of the best ways to warm up, and the Blue Lagoon is the king of them all. Though it is an undeniable attraction, there are a lot of things that could come as a surprise to first-time visitors. If floating in the warm waters of the Blue Lagoon is high on your bucket list, read on for the six most important things you should know about Iceland's Blue Lagoon -- that no one tells you.
1. This is Not a Local Hangout
The Blue Lagoon is one of country's most popular attractions,
and roughly 80 percent of tourists to Iceland make their way here at some point. I knew this going in, but I was still surprised at what a total production it is. This is tourism's ground zero, my friends. You'll be outfitted
with a special electronic bracelet upon arrival that allows you to purchase
food and drinks, and you'll pay it off when you leave. If you lose this
bracelet, you'll be charged a penalty fee. If you need a towel or robe or
slippers, you'll have to pay to rent them.
2. It's Not in Reykjavik
It's in Keflavik, which is about an hour away from the main
center of Reykjavik, near the airport. If your plane arrives during the
day, you can book a bus from the airport (through Gray Line) that
will take you to the lagoon, and then on to the main city. You can also do this
in reverse, stopping at the Blue Lagoon on your way to the airport.
3. You Shower Naked Before You Enter
Most public pools make you shower before you enter the
water, and the Blue Lagoon is no exception. The notable difference? Here, you shower sans bathing suit. It's a little strange at first, but there are
several closed stalls you can choose to shower in, so you don't have to bare it
all to the world. On my visit, there was a Blue Lagoon employee in the shower
area to enforce this rule.
4. It Is a Full Blown Spa
Somehow in my head I thought the Blue Lagoon was going to be a small, intimate affair, but the structure itself is absolutely massive. The property houses a hotel, restaurants, and banquet
facilities, and also offers spa treatments that are done in-water, as you float
on a rubber mat. A full hour-long massage in the water costs 95 euros and a silica
salt scrub, which uses Blue Lagoon minerals, is 80 euros for 30 minutes.
5. You Can Have Your Hotel Concierge Book Your Visit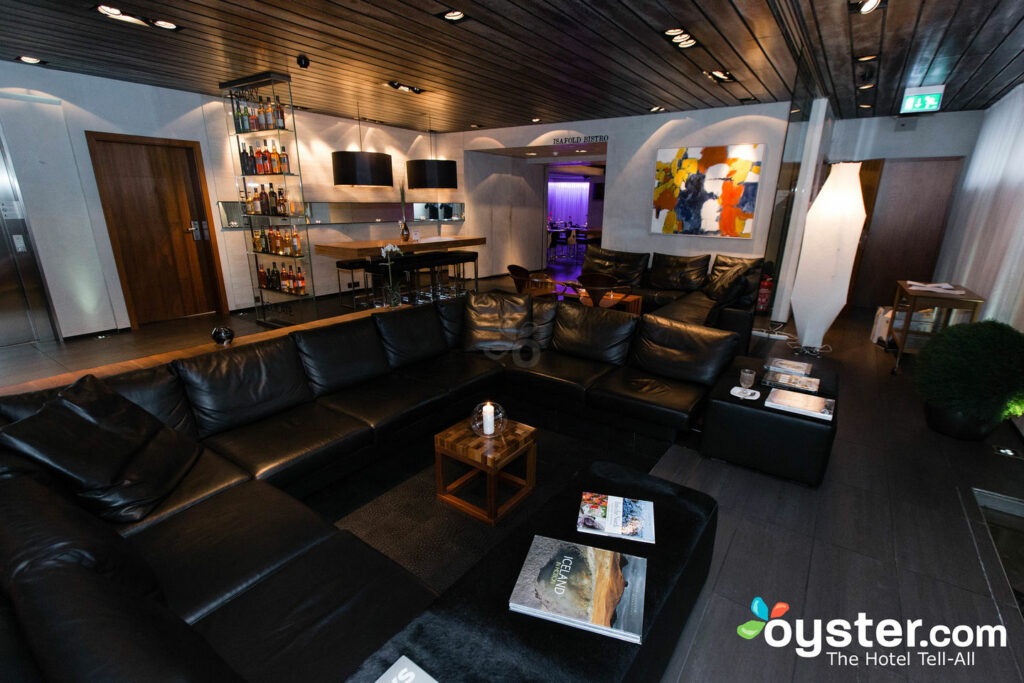 Since a visit to the Blue Lagoon is one of the most iconic
Iceland experiences, it's important to plan your visit in advance to make sure
you're able to get in — the Lagoon does fill to capacity from time to time, and
you may be turned away. Reserve your spot when you book a bus to the Blue
Lagoon, which staff at any hotel, like CenterHotel Thingholt, can book for you.
6. It's Not Cheap
First, there's the cost of entrance, which is 40 euros if
you book online, and 45 euros if you just walk in. If you want to rent a towel,
that's another five euros; a bathrobe, another 10, and cocktails are seven euros each.
Without eating anything, you've spent at least 55 Euros, which at the moment is roughly 60 U.S. dollars. The Blue Lagoon
sells itself as a luxury experience, and to enjoy it, you're going to be paying
a luxury price.
Looking for a less expensive alternative? Try the Myvatn
Nature Baths in Northern Iceland, which are also blue ($27 admission), the
Secret Lagoon ($18 admission), or the Fontana Baths (an hour from Reykjavik, with $25 admission),
or Laugardalslaug, Reykjavik's public pools,
which will only set you back $7 for admission.
Although the Blue Lagoon offers the option to rent a towel (and a swimsuit, for that matter), we suggest you just bring your own for your time.
NOW WATCH: 6 Things to Know Before Visiting Iceland's Blue Lagoon
Have you been to the Blue Lagoon? What was your experience like?
Related Links:
All products are independently selected by our writers and editors. If you buy something through our links, Oyster may earn an affiliate commission.