2016 is a big year for U.S. National Parks. August 25, 2016 marks the centennial – 100 years since the founding of the National Park Service – and a year-long celebration of our nation's most spectacular, most breathtaking, most jaw-dropping natural wonders.
To celebrate 100 years in 2016, the National Park Service has announced 16 fee-free days (no entrance fee):
January 18: Martin Luther King Jr. Day
April 16-24: National Park Week
August 25-28: National Park Service Birthday Weekend
September 24: National Public Lands Day
November 11: Veterans Day
But free admission is not all 2016 has on offer for the 407 U.S. national parks, reserves and monuments. This year, we kick off a second century of natural resources stewardship with celebration, recreation, and historic preservation, during National Park Week (April 16-24). You'll find something to do at your nearest park, but if you're looking for something special, here are six national parks that are ramping up the celebration: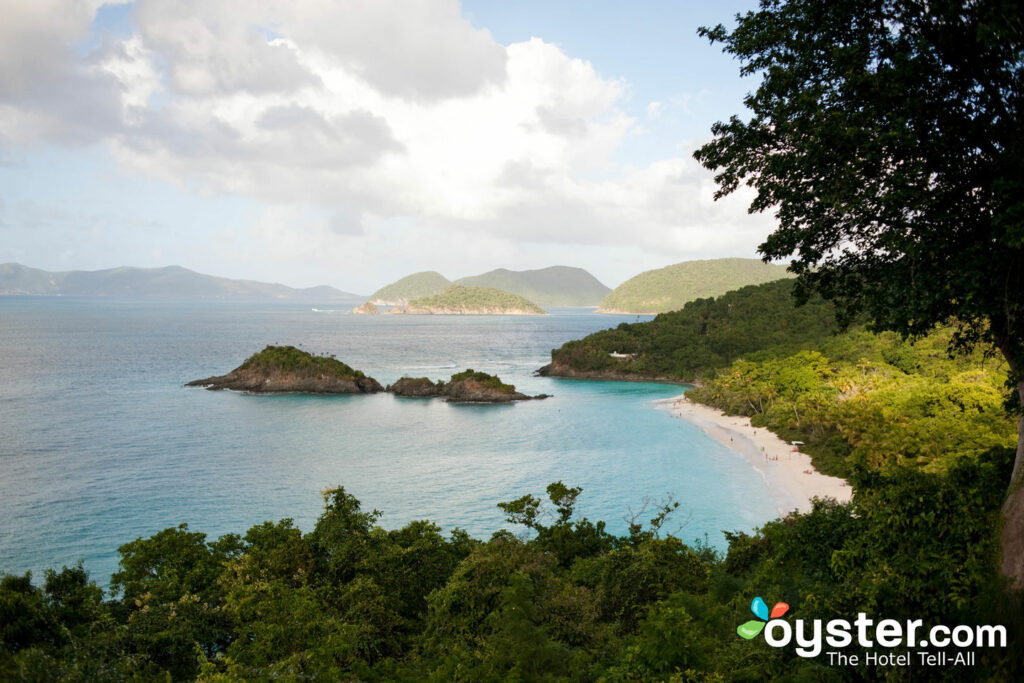 Did you know that the U.S. Virgin Islands were home to a national park? Indeed. In fact, about 60% of St. John is national parkland, which means that 2016 is definitely a year to celebrate in the tropics. National Parks Week events include a guided reef hikes, living reef explorations, waters edge walks, and – our favorite – night sky watches. Yes, please.
Our Hotel Pick:
If we're being honest, there are few places we want to be more than Great Smoky Mountains National Park. This forested wonderland, located near Gatlinburg, Tennessee, is simply beautiful. And it's even more beautiful come mid-April, when the hills burst with birdsong and the wildflowers send out their first blooms. Join park rangers for wildflower pilgrimages and nature walks, which promise delights like salamander hide-and-go-seek and cultural history chats.
Our Hotel Pick:
Joshua Tree National Park, located just east of Palm Springs, California, is a delight any time of year, but during National Parks Week, this dessert jewel takes a whimsical approach to celebration. Fans of Dr. Seuss (and nature) will love the "I Speak for the Trees" nature walk, while everyone will enjoy the Mastodon peak hike, Keys Ranch tour, patio talks, and other educational offerings.
Our Hotel Pick:
History buffs, make a long weekend and combine a Boston getaway with a trip to Minute Man National Historical Park, in Concord. You'll love the park's historical reenactments, which give insight into how our armed forces once trained and fought, but the park also offers walking tours, memorials, and visits to the historic Whittemore House, as well as activities for Junior Rangers.
Our Hotel Pick:
If you'd like your celebrations to include a side of warmth, head on down to Everglades National Park. You know the one – Florida wilds, rife with airboats and alligators, bird-watching and spectacular sunsets. It's a pretty magical place and for National Parks Week, Everglades rangers step it up with themed nature walks (think birds and sunrises), tram tours, and exhilarating explorations.
Our Hotel Pick:
Rocky Mountain National Park: Wow. Just wow. We could probably stop writing right here, because yeah – it's just that amazing, just that beautiful, just that worthy of a visit. (Just look at that picture!) We'll let the park rest on its laurels, but we will add that National Parks Week is slated to be pretty wonderful, with an Earth Day celebration, Junior Ranger activities, and a photo exhibit entitled 100 Images for 100 Years.
Our Hotel Pick:
Related Links:
All products are independently selected by our writers and editors. If you buy something through our links, Oyster may earn an affiliate commission.