In an ideal world, love, romance and sexy time walk hand-in-hand. In the real world, life often gets in the way. But when you go away -- when you leave your everyday, be it for a weekend getaway or a two-week honeymoon -- it's the perfect time to realign your love chakras.
Almost any hotel can serve up romance: Just shut the door, order some room service oysters (or chicken fingers?!), and let love take its course. But if you're looking to be a little more proactive, you're probably seeking a hotel that serves up romance and a bit of spice. Or a lot of spice, as the case may be. And luckily, these six hotels are known for their sizzling takes on the guest boudoir. Just be sure to hang out the "Do Not Disturb" sign!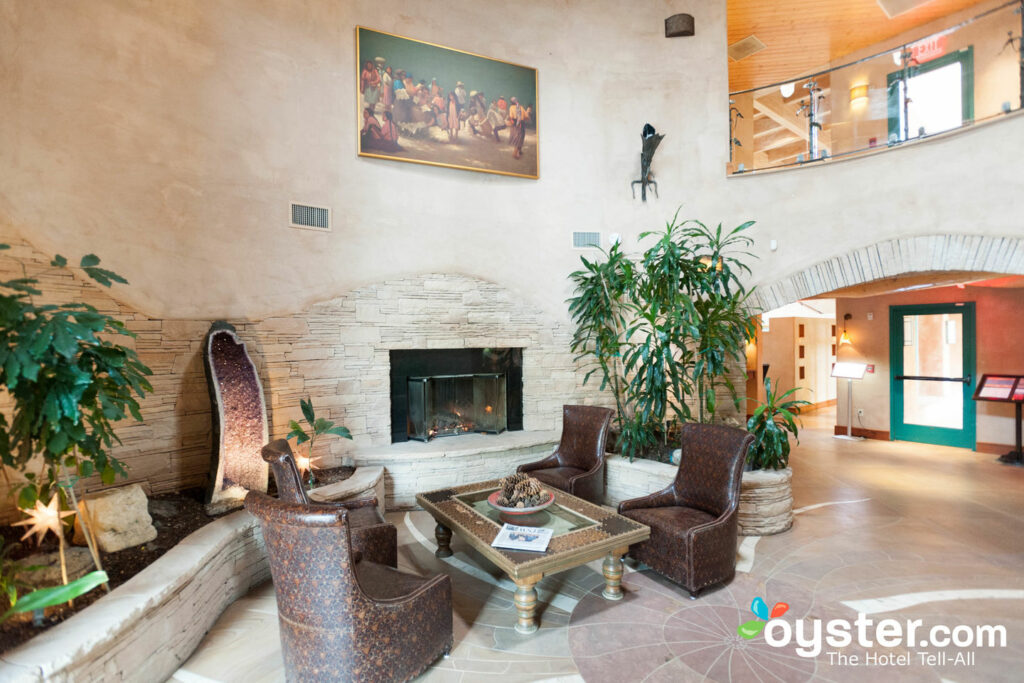 Taos's El Monte Sagrado is the stuff romantic fantasies are made of: set in New Mexico's picturesque high desert, outfitted with fireplaces and Southwestern-chic decor, this upscale pueblo escape is truly a special place to hole up. But wait, it gets better! Order the Sultry Romance Package, and El Monte Sagrado will treat you to an in-room bottle of wine, special discounts, and free upgrades. It gets even better with the Sensuous Love Kit, an optional add-on filled with exotic games, trinkets and bedroom…shall we say, accouterments? Enjoy!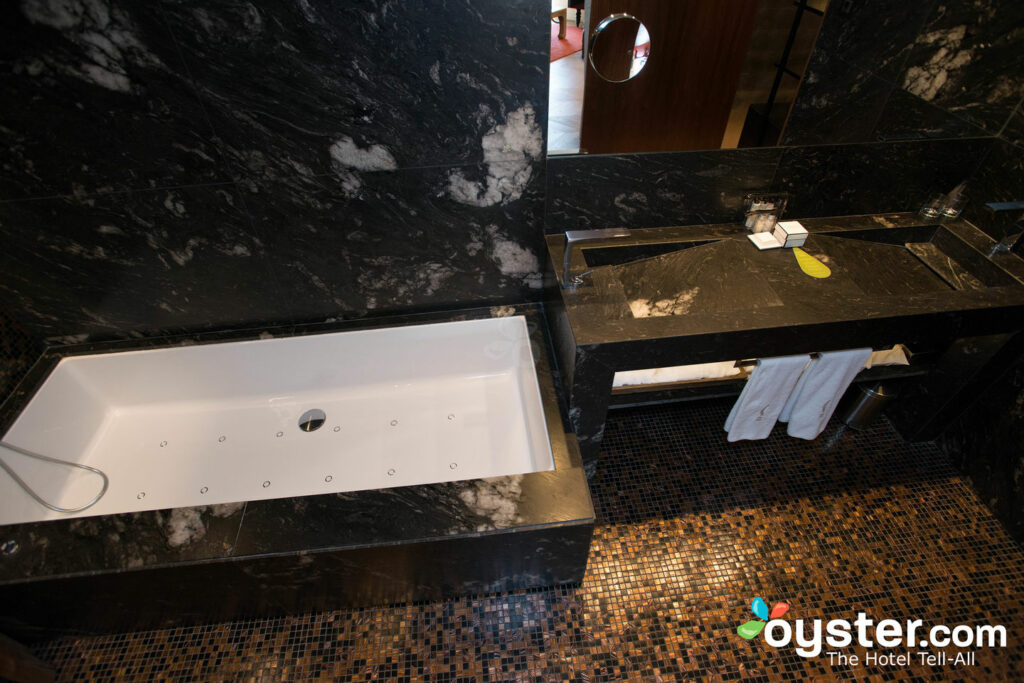 At first glance, Barcelona's Claris Hotel — a former palace — exudes nothing but elegance and luxury. Dig a little deeper, though, and you'll uncover the hotel's naughty side: the Stay and Pleasure package, which you can tailor to your tastes. This super-sexy package treats you to a night in a suite, complete with a private sauna or Turkish bath, VIP treatment, Champagne and chocolate-covered strawberries, and the Intimate Pleasure box — a set of treated leather "accessories" designed by luxury erotica firm Lily Blossom. The Stay and Pleasure package is also available at the Hotel Urban in Madrid.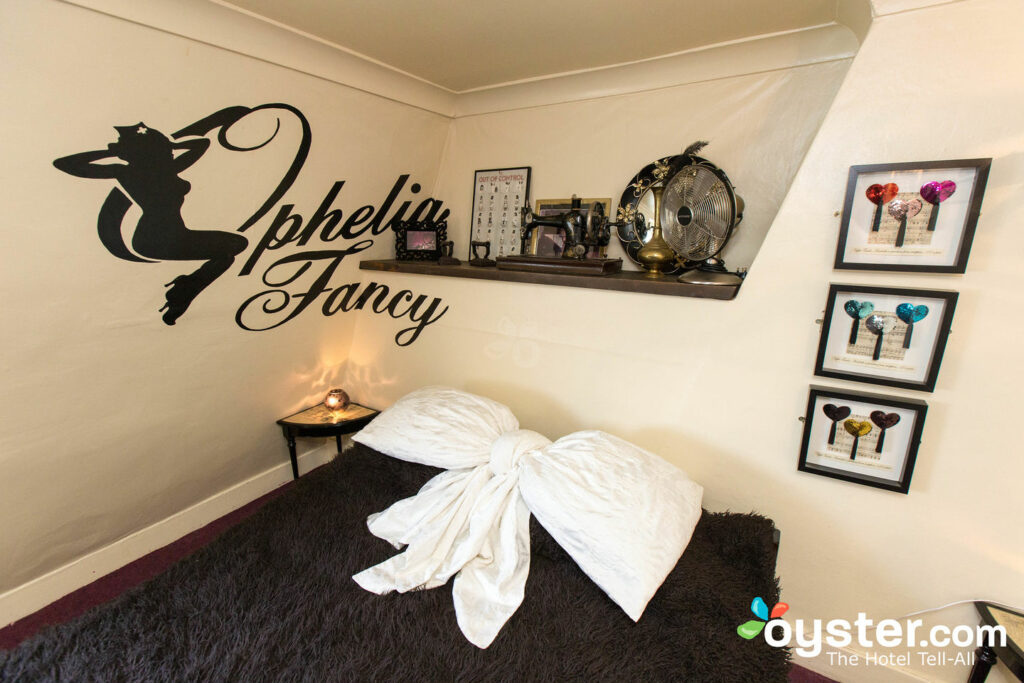 If you're looking for spicy with a side of edgy sizzle, England's Hotel Pelirocco is the place to be. This rock 'n roll hotel has some serious personality — 19 themed rooms of personality, to be precise — but what earns it a place on our list are its advertised "extras." (Get ready. We're talking habanero-level heat!) Not only can you book a Lovebird package (Champagne, truffles, flowers, and breakfast in bed, rounded out by late checkout), but you can also tack on an in-room massage, Boudoir photoshoot, and X-rated koibito love hampers. FYI, koibito is Japanese for "lover," and these kits are all about that: sexy massage oil, sexier games, and the sexiest toys on the market. With names like Get Your Rocks Off, Like A Virgin, and Slave To Love, you know things are about to heat up.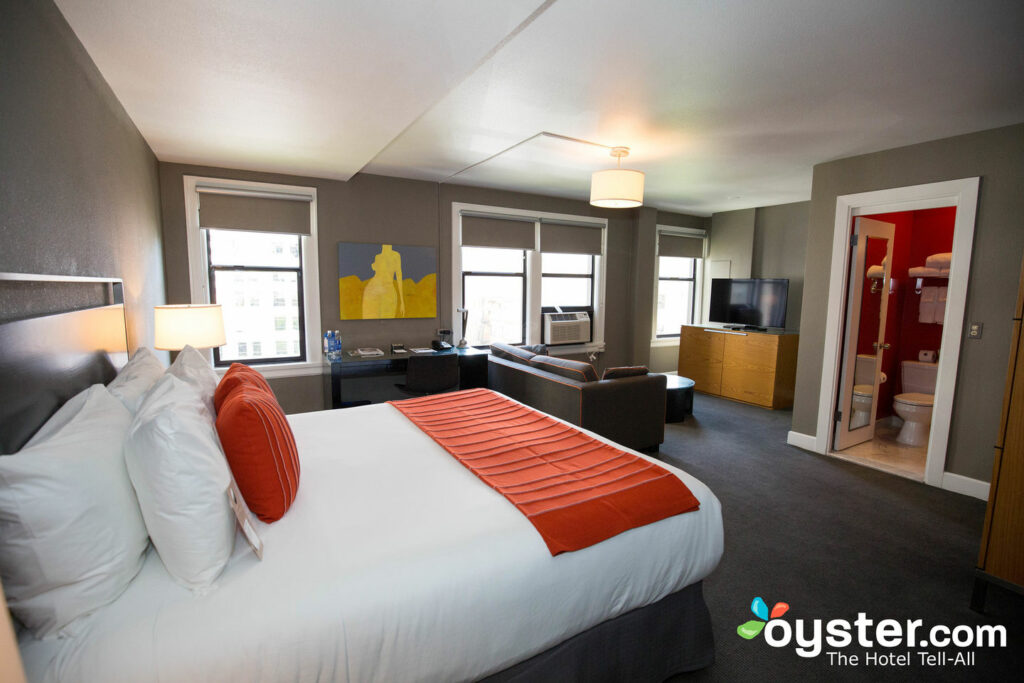 Seattle's Hotel Max manages to strike the perfect (and oft elusive) balance between romantic and spicy. Order up the Sweet Surrender package, and you'll be greeted by a room scattered with satin rose petals, gourmet local chocolates, and a chilly bottle of bubbly. As the night unfolds, you'll probably be ready to check out your package extras — namely, honey body dust (and duster!), a blindfold and a "do-you-dare?" 10-foot satin tie. After a night or two at the Hotel Max, the Pacific Northwest might just be know for its sizzling temperatures.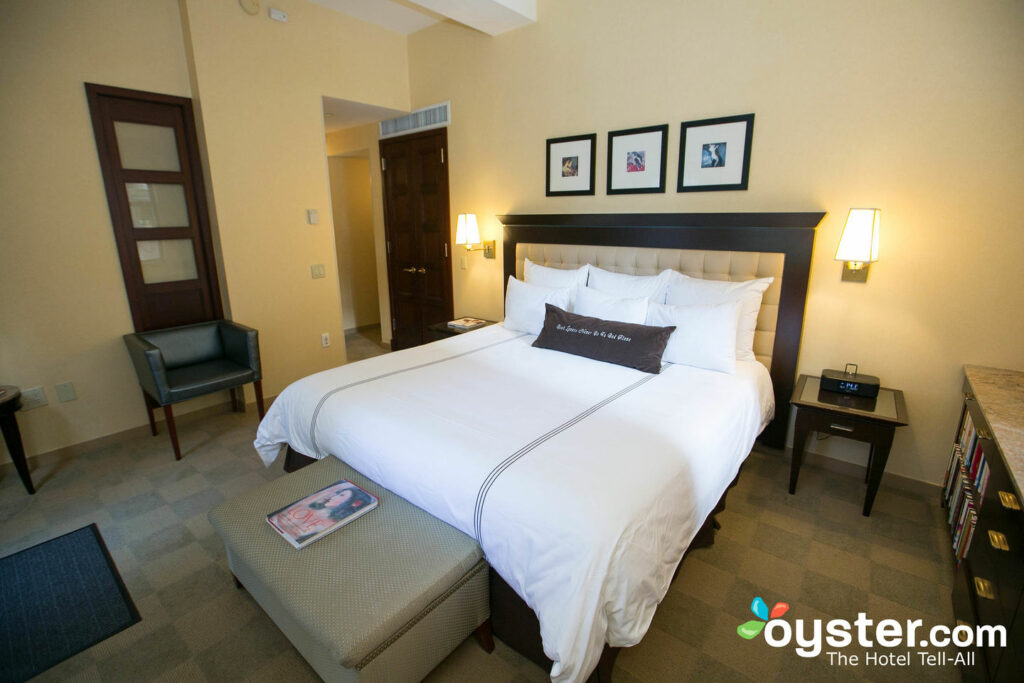 Bibliophiles of the world, prepare to get hot and bothered in 3, 2, 1… New York's Library Hotel, just a tome's throw from the New York Public Library, is already on many book lovers' radar. It has the perfect Midtown location, with even more perfect reading lounges, complimentary wine and cheese, and book-filled guest rooms. And if you're into bookish romance (and bookish erotica), you're going to love the Library Hotel's Erotica Package: not only can you do the dirty surrounded by books, but this package fans the flame with Champagne, a dozen roses, Belgian chocolates, an illustrated Kama Sutra (because of course!), and the spicy 7 SINS OF LOVE pleasure kit — handcuffs, a soft whip, and other goodies included.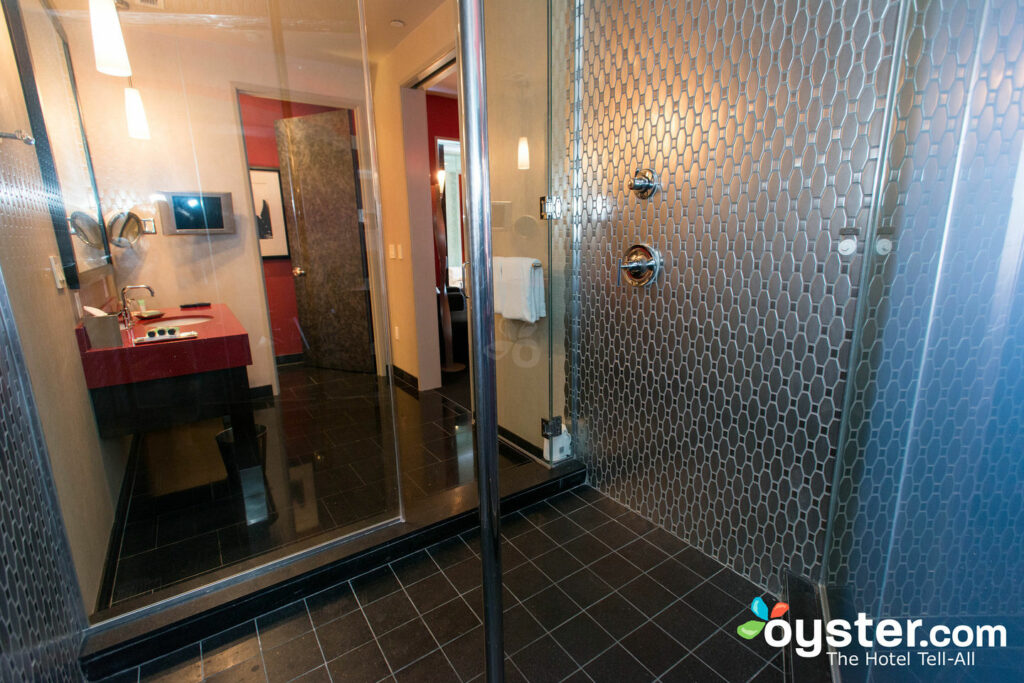 You know the phrase, "what happens in Vegas"? The Erotic Suite at The Palms Casino Resort is where it was conceived. (Pun intended.) This 1,450-square-foot suite has everything you'd expect for a high-rolling-yet-romantic weekend — high-end Egyptian cotton bedding, a wet bar (that they'll stock before your arrival, upon request), seven TVs, and a VIP nightclub pass — and a lot of things you wouldn't: an eight-foot round, rotating bed, a mirrored ceiling, and a "show shower," complete with nightclub-inspired lighting and… wait for it… a dancing pole. In the shower. There's only one way to say it: Welcome to the Erogenous Zone.
Related links:
All products are independently selected by our writers and editors. If you buy something through our links, Oyster may earn an affiliate commission.