If you're looking to travel, learn new skills, and contribute to a meaningful cause in the New Year, consider a volunteer trip where you can do all three. Volunteer vacations offer deep insight into new cultures, unforgettable bonding experiences, and the chance to experience your passion(s) in bucket list-worthy destinations. From rescuing wildlife in the rainforest to restoring America's national parks, here are six extraordinary volunteer trips to explore in 2016.
1. Organic Farm Trips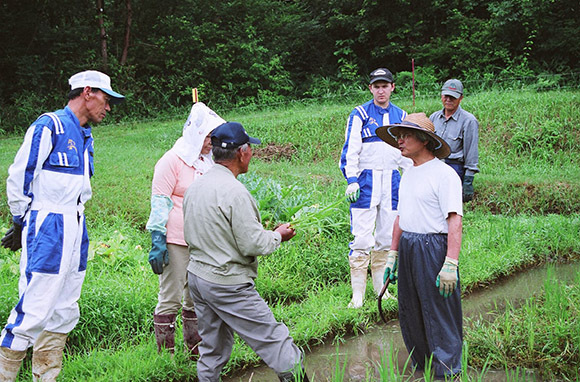 The farm-to-table movement has grown increasingly important to many people, and with World Wide Opportunities on Organic Farms (WWOOF) you can contribute to sustainable initiatives that directly impact the food and agriculture within a community.
WWOOF connects you to organic farms in more than 100 countries, and, in exchange for food and accommodations from a host family, you'll spend four to six hours a day immersing yourself in the day-to-day life of an organic farmer, helping with anything from gardening, harvesting, and milking to wine, cheese, and bread making.
In most countries you must be at least 18 years old to volunteer, and depending on your host, you can arrange to stay anywhere from one week to several months.
Related Link: 10 Easy Ways to Travel Greener
2. National Park Trips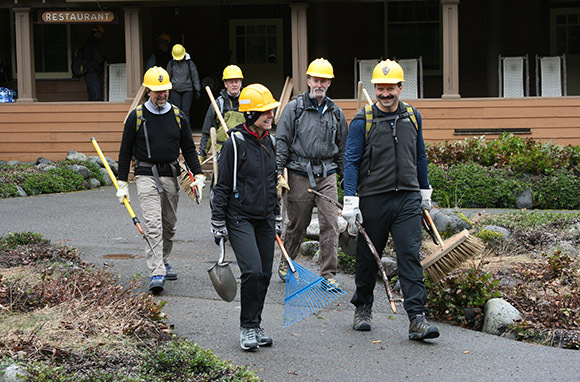 The National Park Service celebrates its 100th birthday this August, making 2016 an exciting time to visit and give back to America's most beautiful open spaces. Volunteers can choose from more than 400 parks around the country and do anything from photography to building hiking trails or working with endangered species. Most opportunities are open to all ages, are low in difficulty, and range from one-day to several-months-long assignments.
You Might Also Like: The 10 National Parks in the U.S. You Have to Visit Before You Die
3. Nepal Disaster Relief Trips
Nepal has made a comeback since last year's devastating earthquakes, and 2016 is a great time to witness the nation's rebirth and provide relief efforts where it's still needed.
In June 2015, Projects Abroad started a disaster relief program across Chitwan, Kathmandu, the Kathmandu Valley, and Ghandruk, giving volunteers the opportunity to restore homes, hospitals, and schools, and provide daycare to Nepali families. Volunteers stay with a host family, in a hostel, or at a campground, and are supported by full-time local Projects Abroad staff. Trips are available to high school and college students, working professionals, and retirees.
More Inspiration: 10 Trips That Will Make You a Better Person
4. Sports Coaching Trips
Recreationists and those who enjoy working with youth should consider becoming a sports teacher through International Volunteer HQ (IVHQ). As a volunteer, you'll spend anywhere from one week to several months in the country of your choice, serving as a mentor to children and teens from a rural community—you'll educate them on healthy living and team building through the fun of sports and other recreational activities.
You don't need to be an athletic star to make an impact. Volunteers with all abilities are welcome, whether you're a seasoned soccer player or have little knowledge in sports but enjoy the physical activity. Some programs also include classroom teaching, allowing you to connect with the children on both a recreational and academic level.
Related Link: The Best Cities for Sports Fans
5. Ecotourism Trips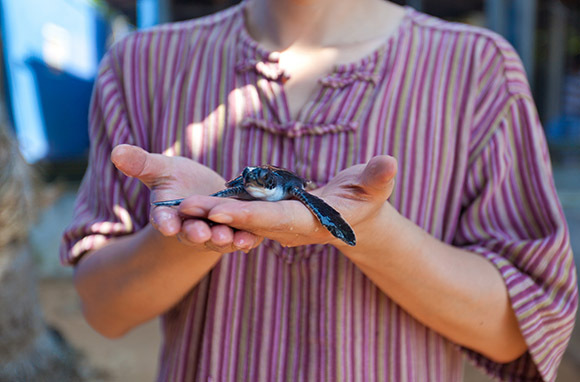 Ecotourism is one of the fastest growing spaces within the global travel industry, with an estimated 1.6 billion eco trips expected to be taken by 2020, according to the United Nations World Tourism Organization. If you're passionate about wild animals, adventure, and being immersed in nature, take an eco-trip with GoEco, where you'll visit some of the world's most exotic destinations and work on conservation projects to improve the natural habitats of wildlife and endangered species.
You'll interact with amazing creatures by doing anything from conducting research on orangutans in the rainforest to rescuing sea turtles in the tropical waters of Sri Lanka or Bali to cage diving with Great White sharks and in Gansbaai, South Africa—the Great White capitol of the world. Trips are available to volunteers ages 15 to 80, however some require you to be 18 or older.
Related Link: Best Ecotourism Destinations
6. Teaching Trips
Whether you're a chef, writer, riding instructor, or software engineer, put your knowledge to meaningful use this year and spread it with others who don't have the same resources in their local community. It's an opportunity for professionals, or anyone with a special hobby, to discover a new place, teach what they love, and connect with others who share the same passion.
To get started, check out GoAbroad, which locates volunteer programs based on your interests and technical skills.
More from Oyster.com:
More from SmarterTravel:
Read the original story, Six Volunteer Trips to Take in 2016, by Olivia Briggs who is a regular contributor to SmarterTravel.
All products are independently selected by our writers and editors. If you buy something through our links, Oyster may earn an affiliate commission.